Navigation
5 Inexpensive Home Improvement Projects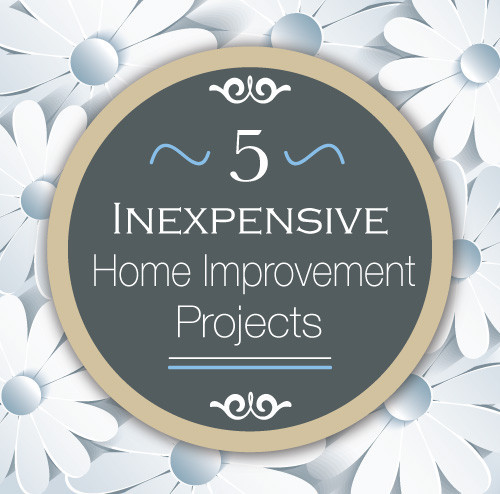 Whether you're planning to sell your home or feel it's time to renovate, home improvement projects can add a lot to your home's value. However, more often than not, these projects can end up costing a pretty penny. Therefore, we scoured the internet for inexpensive home improvement project ideas. Below are our findings, all ringing in at under $5000.
---
Organize It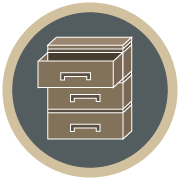 Okay, so you may not see this as a "home improvement project," but if you've ever tried to organize an entire home neatly, you know it's quite an undertaking. This will cost you little to no money, improve your home's appearance, and save your sanity. There are some great organization ideas on Pinterest, from using a towel rack as a pot and pan lid rack in the kitchen to using a shoe organizer as cleaning supply storage. Figuring out the best storage options for your space can dramatically change your home's feel by reducing clutter.
---
Paint It
A fresh coat of paint can do wonders—both for the interior and exterior of your home. Make sure to weigh your options when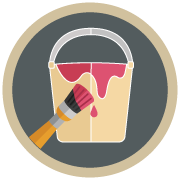 picking paint colors for the interior; while blues are a household favorite, grays, earth tones, and other neutrals are always a safe bet. When it comes to painting the exterior of your home, always go for a neutral color, as bold and bright colors can deter future buyers (if you eventually decide to sell). However, prices depend on where you're located and the room's size; if you plan on hiring a professional, this project will cost you $100 to $400 for labor per hour, plus materials ($100 to $200).
---
Automate It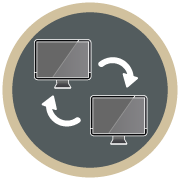 Wiring your home to be a smart home definitely adds value and is an affordable project. Connect your home to an operating system so that you can remotely control air conditioning, heating, lighting, the TV, stereo, and computer, as well as monitor your home for security purposes. This won't only be useful while you're at home; it will come in handy while you're away on vacation or business. Depending on what you want to be hooked up to and the amount you're willing to spend, smart home systems start at around $3000.
| Expense Area | Low | Midrange | High | Obscene |
| --- | --- | --- | --- | --- |
| Wired infrastructure | $1,000 | $2,500 | $4,000 | $6,000 |
| Wireless infrastructure | $50 | $150 | $200 | $500 |
| Home theater (TV + surround) | $1,000 | $3,000 | $25,000 | $200,000 |
| Whole-home audio | $1,000 | $2,000 | $6,000 | $30,000 |
| Phone system | $150 | $500 | $1,000 | $2,000 |
| Intercom system (standalone) | $100 | $500 | $1,000 | $2,000 |
| Data system | $50 | $150 | $500 | $1,500 |
| Security system | $200 | $500 | $2,000 | $20,000 |
| Home automation | $50 | $1,000 | $10,000 | $30,000 |
| Total | $3600 | $10,300 | $49,700 | $292,000 |
via Dummies.com
---
Floor It
Replacing the carpet will cost you approximately $200-$300 per room. Make sure you get the carpet that's right for you and your lifestyle: whether it be a color that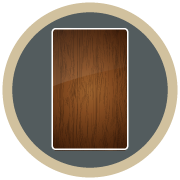 camouflages stains from your kids or is, in fact, stain-resistant. If you find hardwood flooring under there, don't cover it up again! In fact, even if you don't reveal beautiful hardwood floors, you may want to consider installing them. Installation costs approximately $1500 to $2000 per room, depending on materials and size (so maybe just the kitchen, living, and dining rooms?). If you sell eventually, you'll benefit from this home improvement project because 54 percent of home buyers are willing to pay $2,080 more for hardwood floors.
---
Update It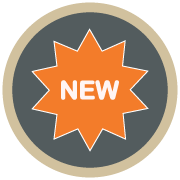 Little updates around your home can make a big difference. Instead of remodeling your entire bathroom, pick a few features to update. Install a new sink for around $1,500, swap out a regular tub for a jetted tub for $1,500 to $4,000, or replace your toilet for $300 to $700 (depending on the type of toilet and amount of labor). Other little updates can include adding shelving, replacing your showerhead, installing heated towel bars (about $100 each), adding or replacing your mirror, investing in a new faucet, or replacing the floor.
Hi! 👋 I'm Andrew Fortune, the founder of Great Colorado Homes and the creator of this website. I'm also a Realtor in Colorado Springs. Thank you for taking the time to read this blog post. I appreciate your time spent on this site and am always open to suggestions and ideas from our readers. You can connect with me on Facebook, Instagram, or contact me through this website. I'd love to hear from you. 🙂
---
Our Most Recent Blog Posts:

---