Navigation
August 2014 Real Estate Market Report | Colorado Springs Market Statistics

The Colorado Springs Real Estate Market is Sending Mixed Signals
According to the new data released by the Pikes Peak Association of REALTORS®, the Colorado Springs real estate market is sending mixed signals. Let's take a look:
August 2014 Colorado Springs Real Estate Statistics
New Listings: 1,422 (Down -2.8% from last year)
Sold Listings: 1,111 (Up +0.5% from last year)
Total Active Listings: 4,104 (Down -3.5% from last year)
Average Sales Price: $258,398 (Up +3.7% from last year)
Total Under Contract: 1,933 (Up +8.1% from last year)
List To Sold Price Ratio: 98.2% (Up +0.2% from last year)
Days on the Market: 84 Days (Down -8.7 from last year)
All of the numbers above point to a strong housing market that is still growing strong, except for the Days on the Market stats. Typically when inventory is dropping and home values are rising, the days that a property spends on the market becomes lower every month. Right now, the housing market in Denver is one of the hottest markets in the country. Average days on the market there is around 20 days, which is the lowest of any market right now. With Colorado Springs market steadily gaining momentum every month, the days on the market should be dropping, but they are actually getting larger.
The data above could reflect buyers hesitance to buy while the sales prices are rising. Some buyers like to hold out for a lower sales price and the market has been steadily gaining value each month as inventory drops some. Next month should be a good indicator of how the market will shift, or keep increasing. The Colorado Springs real estate market does not typically move as dramatically as some of the larger markets in the country, so it's interesting to see the days on the market increase at such a large number since August of last year.
As always, if you have any specific questions about the market or if you need help buying and/or selling real estate in the Colorado Springs area, let me know; I would love to hear from you.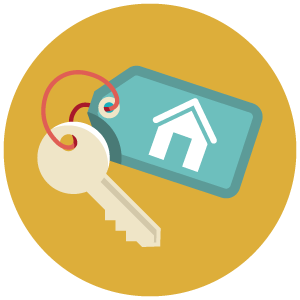 Try Our #1 Custom Home Search
With more search options than any other local website in Colorado Springs.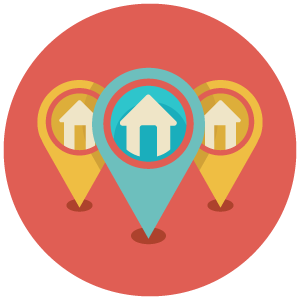 Explore Local Neighborhoods
Here's a quick list of local areas and neighborhoods with videos and statistics. 👀
---
How's our local real estate market doing?
Click PLAY to view last month's statistics!
Hi! I'm Andrew Fortune, the founder of Great Colorado Homes and the creator of much of the content on this website. Thanks for taking the time to read this article. Please feel free to share this article with someone who might benefit from it. I appreciate your time here on this site and am always open to suggestions and ideas from our readers.
---
Our Most Recent Blog Posts:
❤️ Thank you El Paso County for opening this wonderful new 8.5-mile trail in Black Forest.
---