Navigation
Can You Trust Your Realtor?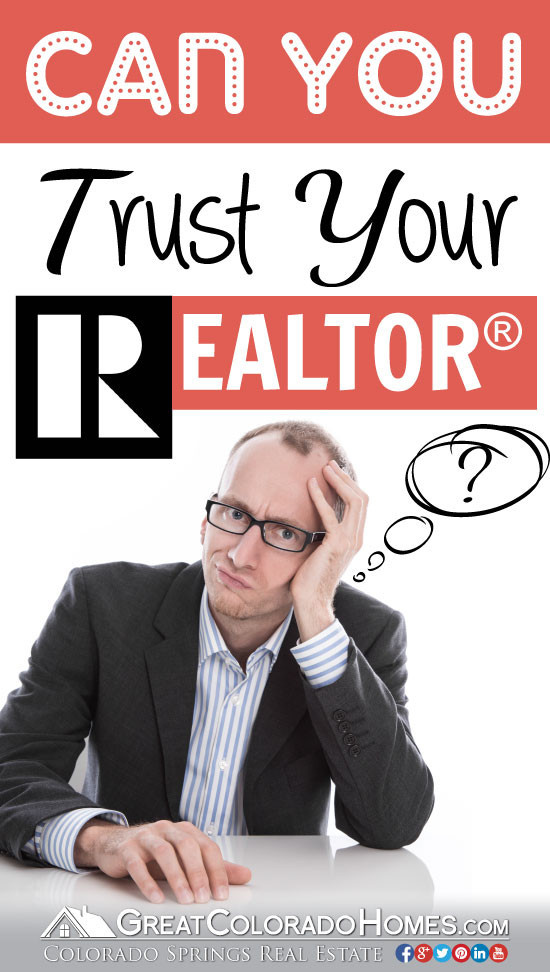 I recently had an out-of-town client fly into Colorado Springs to purchase a property. We had 3 days to find them something, so on day one we looked at 10 homes. We found the perfect property and put in a full-price offer (and 50% down) with a lease-back that allowed the home owner to lease the property for 2 months while their house was being built. This is a VERY good offer for this particular area and property. My client was more concerned with the offer being accepted, than all of the other monetary details because of their time constraints. I prepared and submitted the offer within an hour of the showing. The Listing Agent presented our offer that afternoon and I was told that we would hear something back shortly.
The next day, my client wanted to look at the property one more time before they went back to their home state. I called the listing agent to set up the showing and he informed me that he showed the property to another buyer after submitting our offer, and he may be presenting another offer. I could tell by his tone of voice and choice of words that he was really pushing for the other offer to go through. I told him to let me know what we need to do to get this property under contract, and we would get it done. His responses were always phrased in such a way that it sounded like it was a done deal with the buyers that he met last night, even though he had not even presented their offer to the sellers yet. He said that he was not going to do a "highest and best" scenario, and that I needed to give our highest and best offer right then. This is a decision that should be made by the seller. It was clear that this agent was making decisions for his seller(s) without talking to them first.
I received a call about an hour later from the listing agent. He said that his clients decided to go with the other offer. I asked him if he was representing the buyers on the other offer and he said "yes", with some nervousness in his voice. It was clear to me that we were never going to get our offer accepted because he was going to do everything in his power to promote his offer so that he could get paid to represent the buyer and seller in the transaction. My client was willing to go above any other offer and match any terms that the sellers required, but that information never made it to the seller. Unfortunately, I cannot contact the sellers and explain the situation to them either. It's a very frustrating part of our business.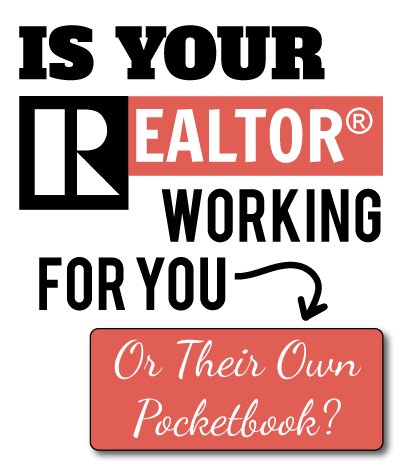 In case you're wondering, I went out with my client the next day and found another property that was even better suited for them, and my client was very happy. Everything turned out fine on my end, but what about the sellers of that original property? How much money did they loose by not knowing how to leverage a multiple contract situation? I have far too many stories like this, where I know that the client on the other end of the transaction is not being well informed because their agent is working for their own pocket book, rather than for their client's best interests.
So how do you know if you're Realtor is really working for you, or for their own pocketbook?
---
1.) Test Their Motivation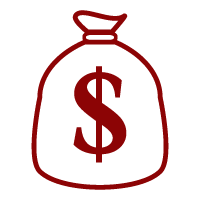 If you are looking for homes in the $300,000 price range, try testing your Realtors intentions by telling them that you are considering purchasing a home in the $200,000 price range to stay frugal. If they are pushy and try to talk you out of it, or if they starting treating you with less respect, you are probably working with an agent who will make decisions based on their commission, rather than your best interests. A good Realtor will give you the same level of service, regardless of what price range you are searching in. Good Realtors work for client respect and satisfaction more than commission checks. Our commission checks are a by-product of our costumer service skills. Referrals are the life blood of our business. Our focus is to connect with and properly represent our clients, whether we ever get paid on a transaction or not. The agents who I respect the most in this business all adhere to this creed, so if it seems like your Realtor will treat you differently based on the price of the property you are looking at, my suggestion would be to find a new Realtor. You want a professional who is secure in their personal financial situation, and is more concerned with your needs than their commission.
---
2.) Research Their Past Sales and Reviews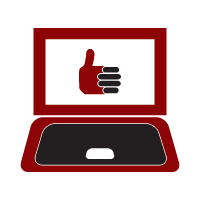 The internet is the greatest resource for consumers. You can find past sales, client reviews, and many other details about the agent who you are working with. You can also tell a lot about them by their online presence. Do they use pushy websites that force you to register your information to look at properties? Do they provide good real estate advice online and interact other real estate professionals on social media? You can tell a lot about your Realtor by following their conversations online. You can also find past sales and try to reach out to their previous clients to get a good idea of how they were treated. Basic online reviews can be manipulated, as some agents will pay their clients for a good review. If you really want the full story, try to talk to them in person, if possible.
---
3.) Get a Second Opinion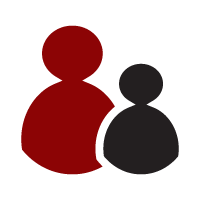 Most of us know people with good business skills.If you are ever in a situation where you feel that you may not be getting the best advice possible, reach out to someone who you respect and ask their advice. I would not advise asking advice from other Realtors within your area that you do not know, as most states do not allow agents to advise clients who they are not representing. There are plenty of other sources for advice, like out-of-state Realtors, or friends who are skilled business professionals. If you explain your situation to them, they may reveal something that you hadn't previously considered. In the case of the sellers in the story at the beginning of this article, I think that a second opinion would have exposed their Realtor's motivations. Most people would have asked them, "How do you know that your Realtor is not pushing for the offer that will pay them a double commission?" When you're in the middle of buying or selling a home, the stress and pressure can cause your understanding of the process to get distorted. Reaching out to friends, family, and professionals who can look at your situation objectively, may just reveal some details about your Realtor that you may not have noticed.
---
Final Thoughts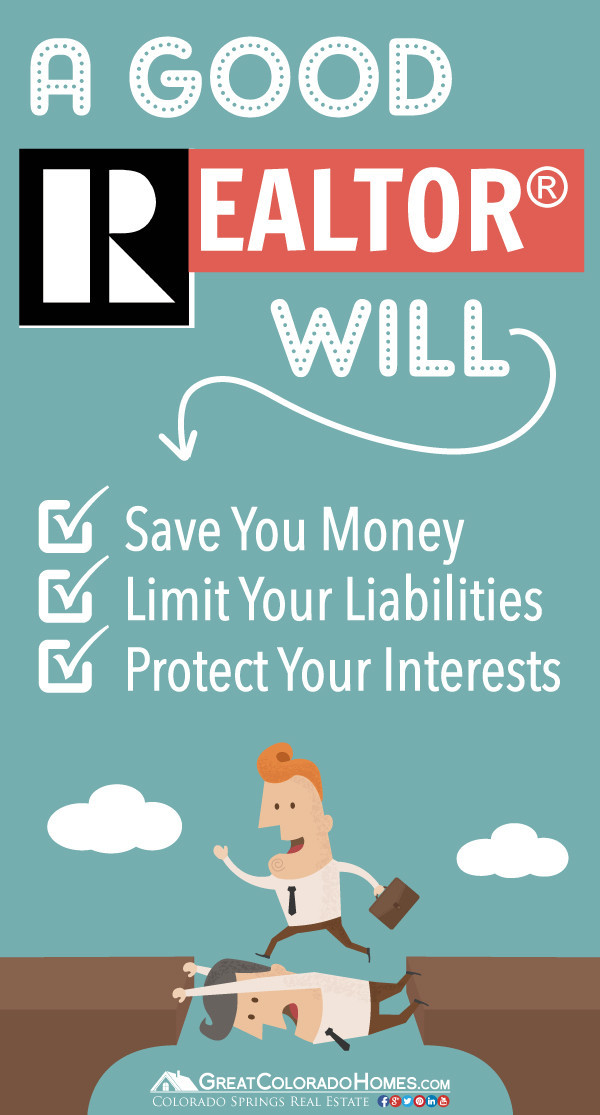 A good real estate agent will save you thousands of dollars, limit your liabilities, and protect your interests. An agent who puts themselves in your place on every decision will completely change your entire experience when buying or selling a home. In the story at the beginning of this article, my buyer was almost in tears when we closed on her home because she felt that I had done everything possible to find her the best home for her needs, while remaining completely transparent through the process. She said that my honesty was refreshing and gave her renewed hope that there are good Realtors out there. This feedback is more valuable than any commission check that I could ever receive, as it is the very reason I entered this industry. When people know that you are seriously invested in their success, the income will naturally follow and will not be a factor.
If you have doubts about your real estate agent's intentions, consider the 3 points that I have laid out above. Be strong and do what you have to do to protect your interests. Buying and selling real estate is one of the most important and stressful processes that you will ever go through. It's in your best interest to take your time and really get to know your agent!
Hi! I'm Andrew Fortune, the founder of Great Colorado Homes and the creator of much of the content on this website. Thanks for taking the time to read this article. Please feel free to share this article with someone who might benefit from it. I appreciate your time here on this site and am always open to suggestions and ideas from our readers.
Our Most Recent Blog Posts:
🧐 Here's a list of 22 things you need to know before moving to Colorado Springs, CO.
Blog Catagories
---
---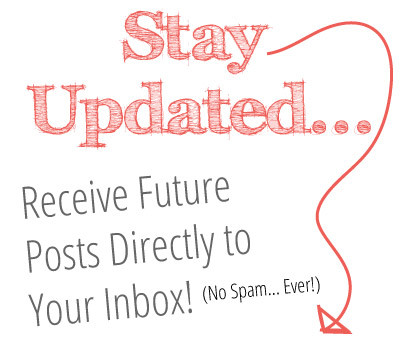 ---