Navigation
Colorado Wildfires Change the Home Buying Process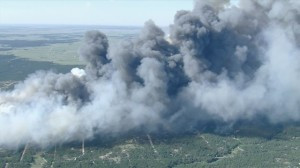 Every year, Colorado's residential areas grow and spread into new terrain that was previously wild. This new growth causes vegetation to be adjusted and disrupted to facilitate further development. The problem is that Colorado Wildfires do not always agree with these changes. Colorado has historically had wildfires and needs them to maintain a natural harmony between the dead underbrush and the new plant growth to come.
A "Must See" Documentary About Colorado Wildfires
The Denver Post just created an impressive video documentary about the Colorado wildfire process and how it has changed over the years. If you are a resident of Colorado or are planning to move here, I highly recommend watching this short documentary. It does a great job of explaining the threat of wildfires and the chaos that happens when wildfires breakout. I have not found a better resource on this topic. The video entitled "The Fire Line: Wildfire in Colorado" is 27 minutes long and will have you on the edge of your seat for most of the footage. The documentary is fair and accurate. It is informative and identifies a challenge for those who live in the state of Colorado.
With the risk of wildfire fresh on everyone's mind in Black Forest, it's time to take serious steps towards avoiding development in areas that change the vegetation and may cause future fire issues. This starts with the homebuyers. If people are aware of the risks, they will not migrate to the new areas of development that are at high risk.
As a Realtor, it's hard to watch someone fall in love with a home that is in a high-risk area. Homebuyers will look though many homes online and send me a list of the ones they like the most. Buyers have usually looked at a long list of houses before I ever even meet them. Some of these homes are in areas that have a high potential for fire and/or flooding. I always explain these risks upfront, but my words only have a certain amount of weight when homebuyers are interested in a property. Knowing the right areas at the beginning of your home search can dramatically help you through the buying process.
Here are three tips to help you research local areas before buying.
1.) Get Info from Local Homeowner's Insurance Agents
When natural disasters strike, the homeowner's insurance companies are the ones who take the biggest hit. The insurance companies invest time & money into knowing what areas are safe. They can quote proper premiums based on geographic history. Find a local insurance agent and ask them the areas that they would suggest and/or ignore based on their data. This information is free and valuable. Their research can save you a lot of time.
2.) Research Local Forums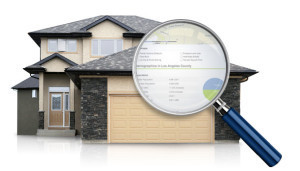 The largest forum that I know of in Colorado is City-Data. Users post local knowledge about local areas that can help inform home buyers. Keep in mind, a forum is open to anyone, so some of the information can be biased, or just dumb. Most of the panels are monitored, and spammy or irrelevant posts are usually banned. Forums are a valuable source of information to connect residents. I place a high value on the local discussions in the Colorado area, and City Data is my favorite one.
3.) Use an Experienced REALTOR.
An experienced real estate agent will be very knowledgeable of the geographical history of each area. They should know high-risk regions based on their years of experience in the local market. Be sure to find an agent who has a few years of experience (minimum) and regularly sells homes in the area. Ask them their opinion of each area that you have researched and make sure that their information is comparable to the information that you find in other resources. An excellent local REALTOR will be a great asset in determining which areas are safe for long term development and safety from wildfires.
Hi! I'm Andrew Fortune, the founder of Great Colorado Homes and the creator of much of the content on this website. Thanks for taking the time to read this article. Please feel free to share this article with someone who might benefit from it. I appreciate your time here on this site and am always open to suggestions and ideas from our readers.
---
Our Most Recent Blog Posts:
🧐 Here's a list of 22 things you need to know before moving to Colorado Springs, CO.
---