Navigation
Colorado Wildfires Change the Home Buying Process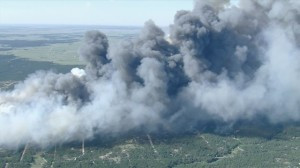 Every year, Colorado's residential areas grow and spread into new terrain that was previously wild. This causes the vegetation to be adjusted and disrupted to facilitate new development. The problem is that Colorado Wildfires do not always agree with these changes. Colorado has historically always had wildfires and needs them to maintain a natural harmony between the dead shrubbery and the new plant growth to come.
A "Must See" Documentary About Colorado Wildfires
The Denver Post just created an impressive video documentary about the Colorado wildfire process and how it has changed over the years. If you are a resident of Colorado, or are planning to move here, I highly recommend watching this short documentary. It does a great job of explaining the threat of wildfires and the chaos that happens when wildfires breakout. I have not found a better resource on this topic. The video entitled "The Fire Line: Wildfire in Colorado", is 27 minutes long and will have you on the edge of your seat for most of the footage. It's not exaggerated. The documentary is extremely informative and identifies a challenge for those who live in the state of Colorado.
Hi! I'm Andrew Fortune, the founder of Great Colorado Homes and the creator of much of the content on this website. Thanks for taking the time to read this article. Please feel free to share this article with someone who might benefit from it. I appreciate your time here on this site and am always open to suggestions and ideas from our readers. Feel free to leave a comment in the box below.
---
Our Most Recent Blog Posts:
❤️ Here are 5 things that you'll need to buy a house in 2020!
---