Navigation
Game Changing New CFPB Regulations - Part 1: Who Chooses The Title Company Now?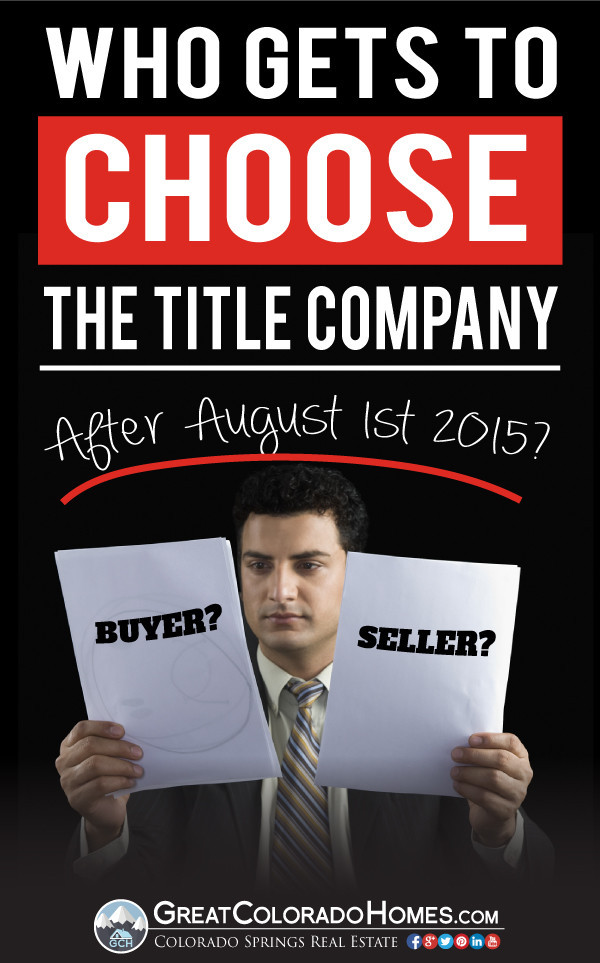 If you are a real estate professional reading this article, chances are that you know about the new CFPB (Consumer Finance Protection Bureau) regulations starting on August 1st, 2015.
NEW UPDATE: The date for these new regulations has just been extended to October 1st, 2015.
These rules are a part of the Dodd-Frank Act and will take effect soon. It's likely that you don't really know how this is going to affect your business, but you've heard that it will extend closing times. In reality, it is going to be MUCH more of a game changer than just affecting closing times. The regulations are going to create a better environment for consumers, but are expected to rattle the real estate industry for years to come. Title companies and mortgage companies are going to be scrambling to adjust to these new regulations once they take place. I recommend that every real estate professional have an interview with your preferred lender and title company to determine their knowledge of these regulations. Their proficiency on these issues is critical as it is going to affect your clients experience throughout the transaction.
The CFPB has recognized that the real estate financial closing disclosures used in the past are not very consumer friendly. There are many aspects to the new regulations, and it can seem confusing to try and digest it all at once. In this article, I want to focus on the regulation that requires the buyer to have the right to choose their own title company.
Here's something that I was not aware of until recently:
Section 9: Seller required title insurance
http://www.respanews.com/RN/ProhibitedPractices.aspx
Section 9 of RESPA prohibits a seller from requiring the home buyer to use a particular title insurance company, either directly or indirectly, as a condition of sale. Buyers may sue a seller who violates this provision for an amount equal to three times all charges made for the title insurance.
This verbiage was taken directly from HUD's website and is included in the Real Estate Settlement Procedures Act, which was established in 1974. This rule has been around for a while, so why is it not common knowledge among Realtors? Simply put, because it has not been regulated.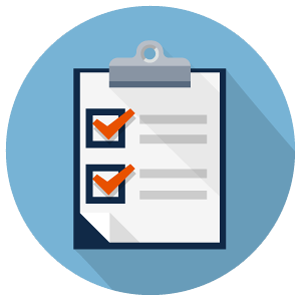 The HUD (The US Department of Housing and Urban Development) has been regulating RESPA since it was created. In July of 2011, regulatory oversite of RESPA was transferred to the CFPD. Prior to this change, HUD left regulatory oversite up to the State's authorities to determine whether buyers were actually being informed that they can choose their own title company. That regulation was not enforced in most states, so the industry simply moved in the direction of the market demand. Sellers are known to pay for the title policy in many states, so the sellers would naturally choose the title company. Since consumers do not really have a relationship with title companies, they would simply use whoever their listing agent recommended. This has been standard practice in Colorado for years.
Listing agents who do a lot of sales volume typically have their preferred closers at the Title Company who they push to use on all of their closings. This is a BIG PROBLEM for Real Estate Agents. As a Sellers agent, if you write a contract requiring a buyer to use your preferred Title Company, you are in violation RESPA, as referenced above. However, the majority of the weight of this issue falls on the buyers agent, because you are responsible for informing your client of their choices. Now that this rule is being regulated and enforced, you'll most likely start hearing more about it as fines and lawsuits begin to emerge once we're past the August 1st implementation date.
---
If the Seller is Paying For The Title Policy, Shouldn't They Get To Choose The Title Company?
This is a common statement made by Listing Agents. The simple answer is "NO". Once a transaction is complete, the seller walks away and has no future interests in the property. The title insurance policy now belongs to the new owner. As a consumer, would you want the seller to choose your home warranty company, home inspector, or homeowners insurance company? Of course not. So why do sellers get to choose who the buyers title insurance company is? This is how the CFPB and RESPA view this issue. They do not care who pays for the title insurance policy. They do care that the buyer has been informed of their right to choose the title insurance company.
---
How Does This Affect Realtors?
This affects Buyer's Agents more than it affects Listing Agents. If you are representing a home buyer, you need to let your client know that they have the right to choose the title company. If you do not have this conversation with your clients (preferably in writing) and they end up in a lawsuit over title issues, you may very well be liable for not adequately educating your clients.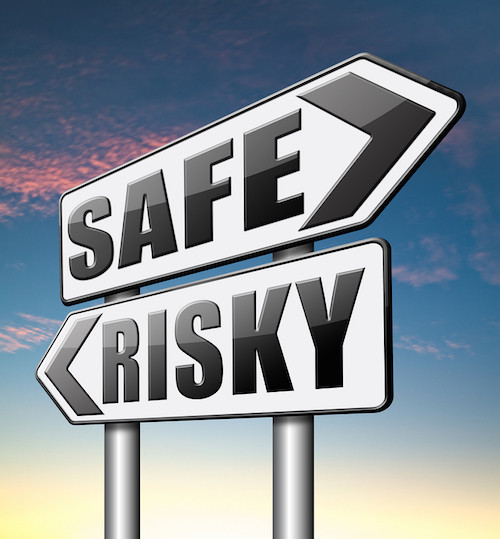 Here is a good example: I received a phone call last week from a repair person who performed some repairs on a property that I help a homebuyer purchase last November. Apparently, the seller never fully paid this contractor for the repairs that were a part of our transaction. The seller used two contractors to repair the roof and we were only aware of one of them. The contractor called me threatening to put a vendor's lien on the property that my buyers now owned. In the Colorado Contract to Buy Real Estate, there is a section to choose to have Extended Title Coverage. I always choose this coverage for my buyers as it covers any liens to the property that were not recorded during the time after the title search, among other things. My buyer has nothing to worry about since I made sure they got the extended coverage; but if they had not, they may have ended up with a mechanic's lien on the property.
If my buyers were to hire a lawyer to resolve this issue, that lawyer may determine that the buyers should have been given a choice in their title policy coverage to prevent this from happening. Who's responsibility is it to educate the buyers on their title insurance choices? Well, if you've been paying attention so far, you now know the answer to that. It is my responsibility, as their Agent. According to existing RESPA rules, I could be liable if I had not informed my buyers of their right to choose. This is just one of many scenarios where the buyer's right to choose their title company can become a liability issue for Realtors. Especially for buyers agents.
---
Verbiage on the New Loan Estimate Form
Here's a screenshot of a section of the new Loan Estimate form that every home buyer securing a mortgage will now need to receive from their lender within 3 days of of the sales contract being executed.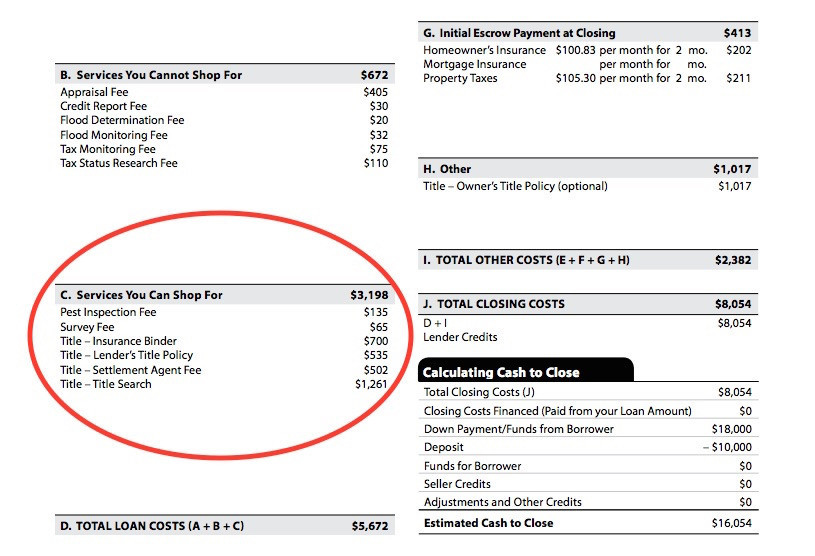 You can view the entire form here: http://files.consumerfinance.gov/f/201311_cfpb_kbyo_loan-estimate.pdf
Notice the section that I have circled in red. The home buyer will be signing this form from their lender stating that they can shop for these services. As a real estate professional, it is our job (mortgage broker AND Realtor) to educate our buyers on this BEFORE going under contract. They will be signing this form to confirm that they have read it. If your buyer is smart, they will notice that they can shop for these services and may ask you who they should choose. Giving your buyers a few options of Companies you'd recommend is fine, but if you simply write a title company's name into the initial sales contract, you could be in hot water.
---
How Does This Affect Consumers?
As a consumer, you should be aware that you have the right to choose your own title company, and any professional who tells you otherwise may be in violation of RESPA guidelines. It is important that you work with professionals who embrace these new regulations and are an advocate for you throughout the process. The mortgage company and title company that you work with are equally important. Make sure that you do your due diligence to know who is handling all the different aspects of your transaction. In my opinion, your Realtor is the best point of contact to help you navigate these issues, so choose wisely.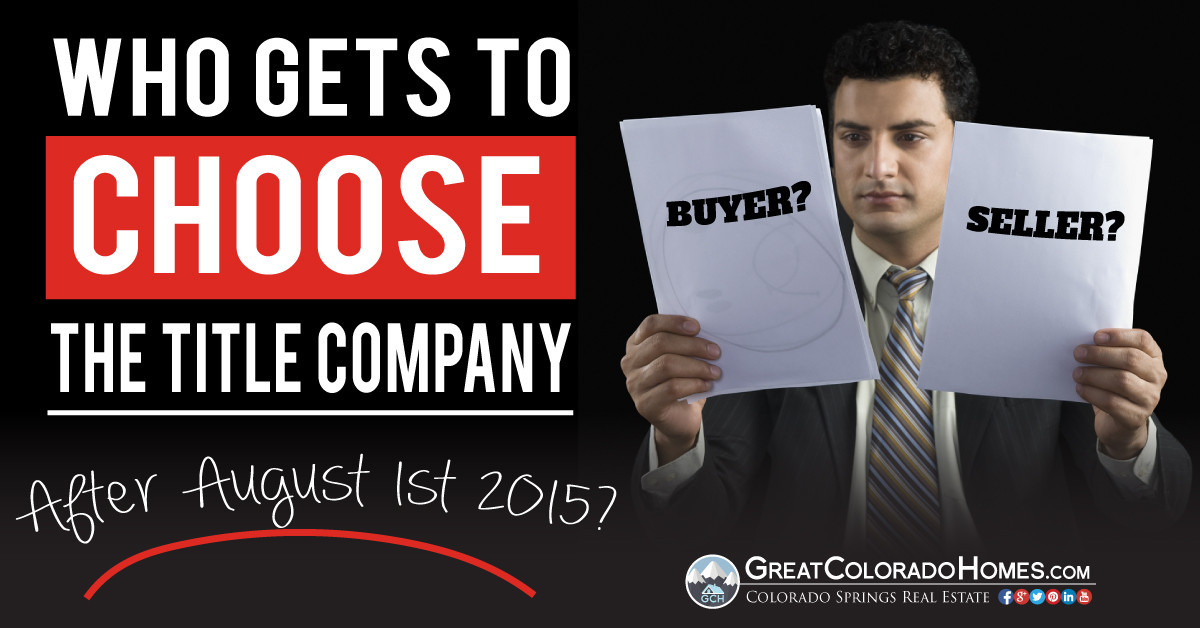 Hi! I'm Andrew Fortune, the founder of Great Colorado Homes and the creator of much of the content on this website. Thanks for taking the time to read this article. Please feel free to share this article with someone who might benefit from it. I appreciate your time here on this site and am always open to suggestions and ideas from our readers.
---
Our Most Recent Blog Posts:
🧐 Here's a list of 22 things you need to know before moving to Colorado Springs, CO.
---