Navigation
July 2020 | Colorado Springs Real Estate Market INSIDER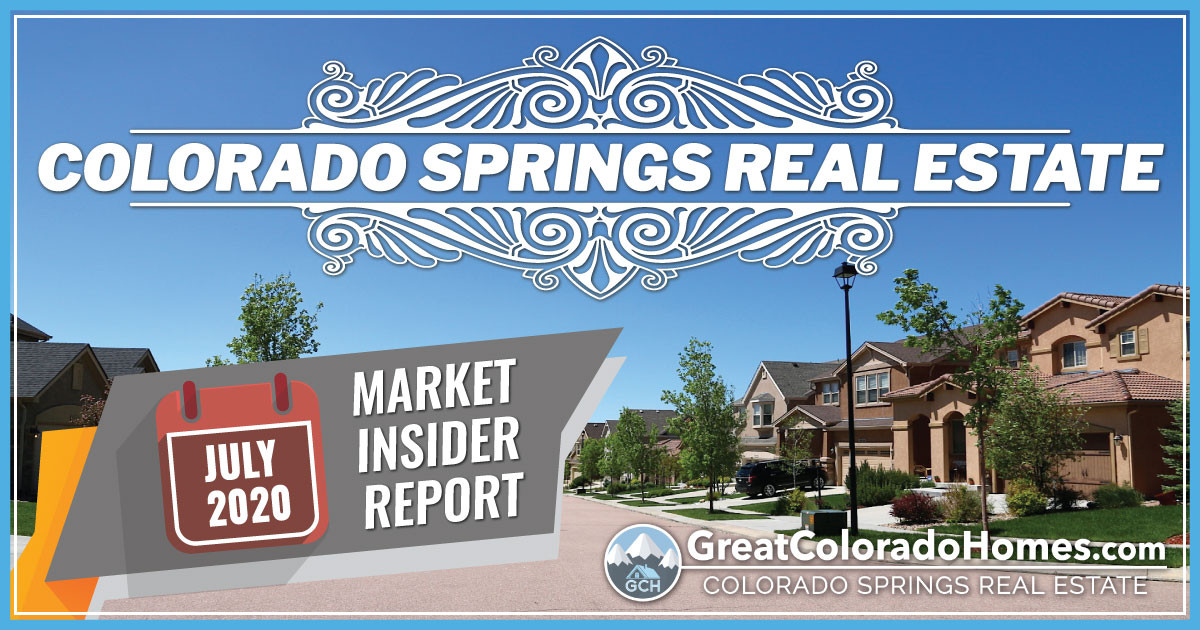 The Colorado Springs Real Estate Market Insider Report:
July 2020
According to the new data released by the Pikes Peak Association of REALTORS® for July 2020, the Colorado Springs real estate market is back on track and recovering from a slow 2nd quarter.
The Bottom Line:
The Colorado Springs housing market has exploded with sales and price increases. 🔥 The lack of available homes for sale in a real challenge right now. 😕 This problem is squeezing home buyers and increasing prices.
Let's take a look at the July 2020 real estate market stats for Colorado Springs:
July 2020 Colorado Springs Real Estate Statistics
New Listings: 1,969 (Up +6.3% from last year)
Sold Listings: 1,978 (Up +19.0% from last year)
Total Active Listings: 1,390 (Down -36.8% from last year)
Median Sales Price: $377,000 (Up +13.6% from last year)
List To Sold Price Ratio: 100.5% (Up +0.5% from last year)
Days on the Market: 20 Days (Down -20.0% from last year)
We seem to be past the effects of COVID-19 on our local real estate market. Our monthly sales numbers for July were 19% higher than this same as this time last year. The big problem now is getting people to sell their homes. With a 37% drop in available homes to choose from, buyers are having a hard time finding homes to buy right now. Home prices are rising and multiple offer scenarios are becoming very common again.
---

Based on information from the Pikes Peak REALTOR® Services Corp. ("RSC"), for the period July 1, 2020, through July 31, 2020. RSC does not guarantee or is in any way responsible for its accuracy. Data maintained by RSC may not reflect all real estate activity in the market.
Hi! I'm Andrew Fortune, the founder of Great Colorado Homes and the creator of much of the content on this website. Thanks for taking the time to read this article. Please feel free to share this article with someone who might benefit from it. I appreciate your time here on this site and am always open to suggestions and ideas from our readers.
---
Our Most Recent Blog Posts:
🧐 Here's a list of 22 things you need to know before moving to Colorado Springs, CO.
---