Navigation
The Upper Reservoir and Loop Trail in Palmer Lake, Colorado
Posted by
Andrew Fortune
1,680 Views
The Upper Reservoir and Loop Trail in Palmer Lake, Colorado
The hike up to the Palmer Reservoirs is a "must see" experience. There is an option to visit Cap Rock, and complete the loop, which joins the original trail just above the Lower Reservoir. A short walk into this hike it's easy to see why it's a favorite of the locals. You are immediately immersed in the beauty of the Rampart Range, just west of Palmer Lake.
You will have the opportunity to see two Reservoirs, Ice Caves, a massive boulder pile up, and spectacular views. All of this while surrounded by the majestic Pine and Fir Forest, with a few Aspen tucked in. You can smell the pine trees throughout the trails in the Spring and Summer months.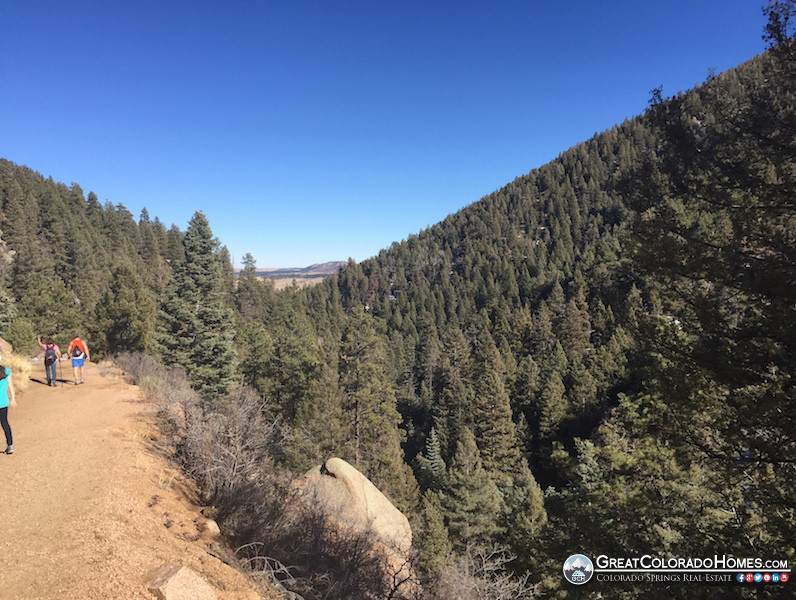 The entire hike covers 3.8 miles with an elevation gain of 1,950 feet, earning it a "Moderate" rating, and would take an average of 4 hours to complete. It may take more time if you stop to take in the beauty of the upper Reservoir, which I highly recommend!
One thing many locals love about this trail is that you are quickly rewarded with a view of the Lower Reservoir and the dam at just .6 mile. People, dogs and fishing are prohibited in this lake.
After this first reservoir you will come to the junction with Ice Cave Creek Trail, which you can take up at this point or continue along after passing the upper reservoir. Many hikers with young children stay on the Palmer Reservoir Trail and simply hike up the 1.4 miles to the Upper Reservoir, while taking in it's serene beauty. In all seasons it is a majestic and magical place, with the lake often smooth glass reflecting the Forest. During the winter it is a solid piece of ice and an entire new wonder to take in. Steady footing and shoe spikes are required on this hike during winter months.
You can continue North past the Upper Reservoir to reach the Swank Trail which leads to Ice Cave Creek Trail and Cap Rock loop (an optional additional hike).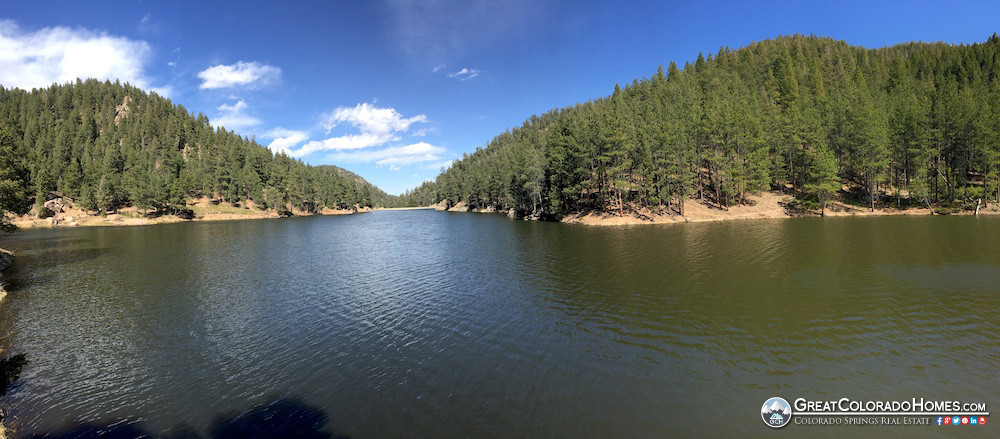 If you decide to take the Ice Cave Creek Trail junction after the first Reservoir you will need to pay attention to find it on the right at around .8 mile. This section follows Ice Cave Creek Road to Swank Trail and offers great views of the rocky canyon, a grassy meadow, and Cap Rock. You will often find ice flows in the depths of the caves up until May.
The Cap Rock Trail is a rough backcountry hiking adventure that is difficult and should only be attempted by those who are skilled at route finding and rock climbing. It is an additional 1.5 miles and 450 feet of elevation, which will add a few extra hours to your hike, but is rewarding when you reach the summit and it's spectacular views.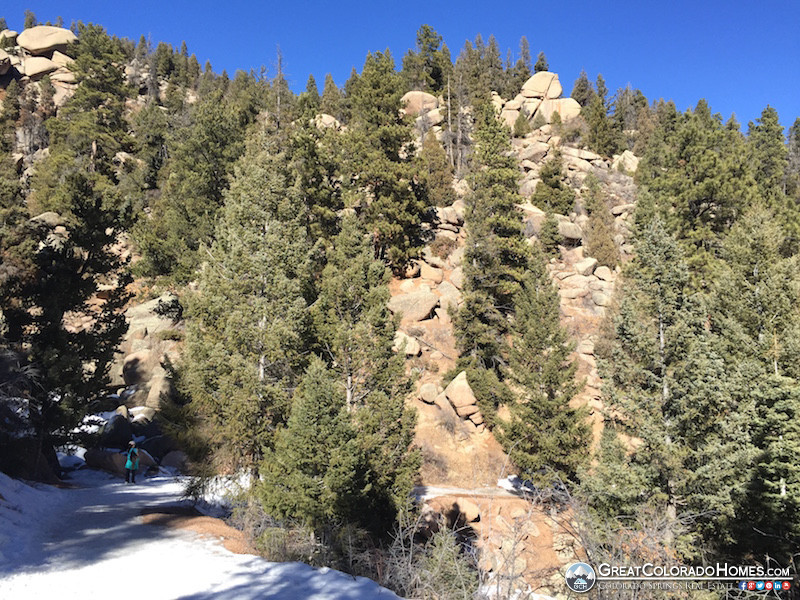 All in all the Palmer Reservoirs loop with Cap Rock option offers many different hiking experiences and allows the user to decide how far to take the adventure. In any case, the short hike up to the Upper Reservoir offers extremely rewarding views and is accessible to children and hikers of a lower skill level. For me, even if you can't complete the loop, this is a must-see experience.
Hi! 👋 I'm Andrew Fortune, the founder of Great Colorado Homes and the creator of this website. I'm also a Realtor in Colorado Springs. Thank you for taking the time to read this blog post. I appreciate your time spent on this site and am always open to suggestions and ideas from our readers. You can connect with me on Facebook, Instagram, or contact me through this website. I'd love to hear from you.
---
Our Most Recent Blog Posts:
---