Navigation
Top 5 Mistakes When Selling Your Home
Have you ever experienced the nightmare of listing your house for sale and having very little showing activity and/or zero offers for months at a time? If so, then you understand the impact that an experience like this can have on your life. In an effort to help protect home sellers from this experience, I have collaborated with HouseHunt.com to create a list of the Top 5 Mistakes That Home Sellers Make.
Here's an infograph created by HouseHunt.com that breaks down each mistake into an easy-to-follow guide for your reference.
---
---
Mistake #1 - Pricing The Home Wrong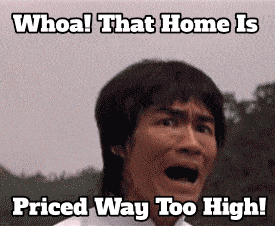 Overpricing a home is the most common mistake that home sellers make. This can occur when a home seller has a lacks understanding of their local real estate market and is stubborn about the value of their home. One constant truth about every real estate market is this: Buyers want to get a great deal on a home, and sellers want to get the maximum amount of money for their home. This is the principle that runs the real estate market and causes buyers and sellers to constantly be at odds with each other. A good REALTOR® will help coach sellers into the monetary realities of their local real estate market. It is common for home sellers to think that their home is worth more than the market will offer them, especially if these homeowners have invested much personal effort into fixing up the property. The bottom line is that there are other homes on the market and the home with the greatest assets and amenities within a buyers price range will be the next home to get an offer on it. There is a fairly noticeable difference in each $10,000 increment when searching for a home. If a home seller over-prices their home, they will end up competing with properties that are out of their league. This is the most common mistake that home sellers make.
REALTOR® Quick Tip: Avoid this mistake by taking an objective look at the recent comparables that have sold within the specific section of your neighborhood within the past 6 months. Try to become the buyer and honestly assess what you would pay for your home if you were in their position.
---
Mistake #2 - Entering The Market Blind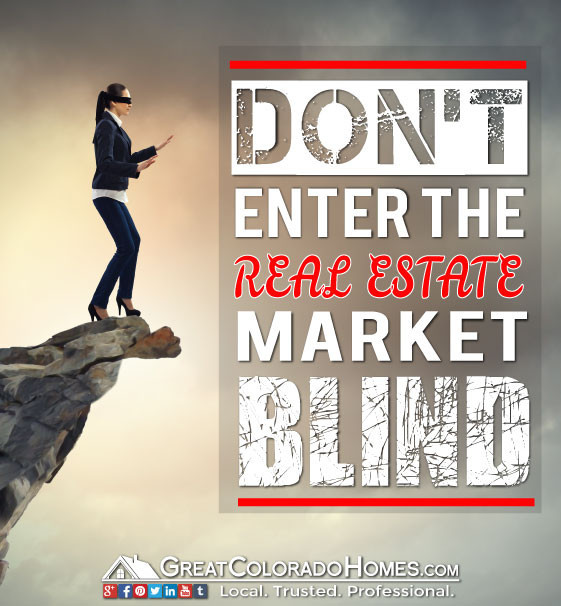 When a home seller enters the market blind, their expectations rarely match up with their actually home selling experience. Expectations are created by two things: 1.) Past experience and 2.) Current data/information. If a home seller creates expectations about selling their property off of past experiences and does not take an objective look at the current market data, then they may be in for a rude awakening when they list their home. There is an ever constant ebb and flow in the market, and each year these changes can have a dramatic affect on a home's sales price and the amount of time that property sits on the market. If a seller has had a previous experience selling their home in a hot market, they may expect their current home sale to be simple and fast, but if the current market is lukewarm, their selling experience will be completely different. Keep in mind that markets are different in each neighborhood, so just because your friend or family memeber sold their house in 3 days last week does not mean that your property will sell that fast. It all depends on the neighborhood that the property is located in, the condition of the property, and the listing price. Marketing a home to sell fast in different markets is a skill that is acquired over time. Find a REALTOR® who will help educate you on your current market and help you determine the best marketing plan for your situation.
REALTOR® Quick Tip: Detach from your past seller experiences and let the current market data (day on the market, price per sq ft, etc.) be your guide to creating expectation on your home selling experience.
---
Mistake #3 - Hiring the Wrong REALTOR®
The right REALTOR® can make all the difference. For this reason it is wise to take your time and make sure that you are hiring a REALTOR® who has plenty of experience and is skilled enough to market your home to sell for top dollar in the least amount of time possible. Be very cautious when entering into a listing agreement with a real estate agent with whom you are unsure about. There are many part-time REALTORS®, unexperienced agents, and unprofessional salespeople in this business. They will never present themselves with these titles, so it is up to you to do your homework and determine whether the REALTOR® you have chosen is up to the task of selling your home well. Here are some trademarks of a lousy REALTOR®:
Poor Quality Property Photos
Lousy Marketing Plans
Minimal Web Presence
No Previous Listings
Does Not Use a Showing Service
Does Not Use Electronic Lockboxes (uses cheap keybox)
Does Not Use Property Videos (only photos)
Uses Poor Descriptive Text on Listings
Slow to Communicate When You Contact Them
Does Not Have References From Past Clients
REALTOR® Quick Tip: Don't hire the first REALTOR® that you meet. Take your time and research all of your options. Look online for agents who have good reviews and are currently selling properties at a good pace.
---
Mistake #4 - Not Hiring a REALTOR® At All
There are certain situations where you can get away with not hiring a REALTOR®, but for most of us who live in a city where homes sell everyday, a good REALTOR® is your #1 asset to getting your home sold for the most amount of money with minimal legal liability. Early in our marriage my wife and I decided that we would sell our first house as a for sale by owner listing. We didn't understand why a REALTOR's® fees were so high and with our marketing skills could not justify the expense. This is a common thought for unexperienced home sellers who have never sold real estate. We could not find a solid buyer for our listing and ended up selling our home as an owner financed deal just to get rid of the property and move on. This deal ended up costing us more time and money than we ever imagined and we regretted it for years to come. Looking back, I wish I would have known someone more experienced and wiser to explain the pitfalls of for sale by owner listings to me. Statistically, the odds are dramatically stacked against for sale by owner listings.
---
Mistake #5 - Not Disclosing All Info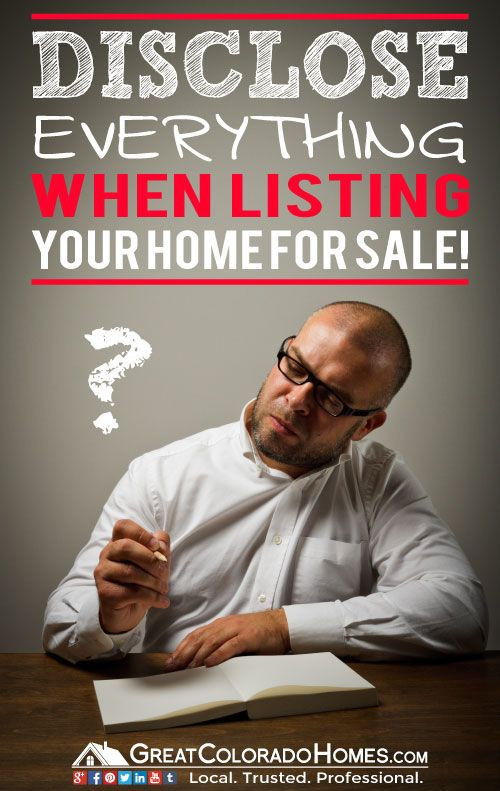 One of the most critical steps to selling your home is preparing your property for sale. Repairs, upgrades, and deferred maintenance are all common tasks that home sellers must tackle in order to get their house in competitive show condition. Before I agree to take a listing, one of the first conversations I have with the client is identifying any obstacles that the sellers may have to overcome in order to sell their property quickly, and for the best price. We discuss repairs and property defects at length. I have had sellers hide things about the property from me that came up in an inspection report later on. This is the worst way to deal with known property issues. Even if the inspector misses the known defect(s), it is likely to come up later on down the road and if the current owners can prove that you knew something about the defect and did not disclose the issue, you may be liable for damages (often 3 times the amount of the damages) or worse.
In an effort to keep a clear conscience, and have a good home selling experience, go ahead and disclose everything that you can think of to avoid future problems with negotiations and lawsuits.
REALTOR® Quick Tip: The best way to avoid this issue all together is to have a property inspection performed before listing your home. Fix any repairs that come up in the report and have your REALTOR® post the report in your MLS listing for other showing agents to see. Home buyers love this.
---
Some Final Thoughts....
Selling your real estate is usually much more complex than it seems when you start the process. If you are considering selling your home, or have already listed your home for sale, take the time to honestly assess your response to each one of the mistakes listed above, and you may find that your home selling experience is much more successful.
If you would like a free online home evaluation, simply visit our new Home Evaluation page and enter your property address for a quick estimate based on other properties for sale in your area. For a more in-depth evaluation, check out our Indepth Property Valuation page and fill out the form for a free, no-obligation personalized data analysis on your home, based off of other comparable properties that have sold within the past 6 months in your neighborhood.
Hi! I'm Andrew Fortune, the founder of Great Colorado Homes and the creator of much of the content on this website. Thanks for taking the time to read this article. Please feel free to share this article with someone who might benefit from it. I appreciate your time here on this site and am always open to suggestions and ideas from our readers.
Our Most Recent Blog Posts:
🧐 Here's a list of 22 things you need to know before moving to Colorado Springs, CO.
Blog Catagories
---
---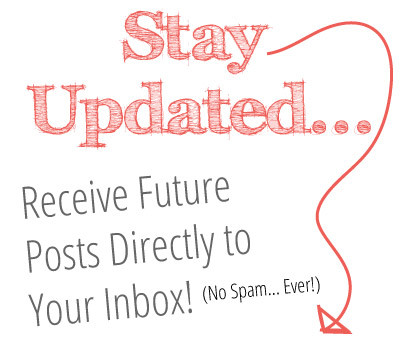 ---