Navigation
Who Pays the Realtor Fees When You Buy a House and How Do Realtors Get Paid?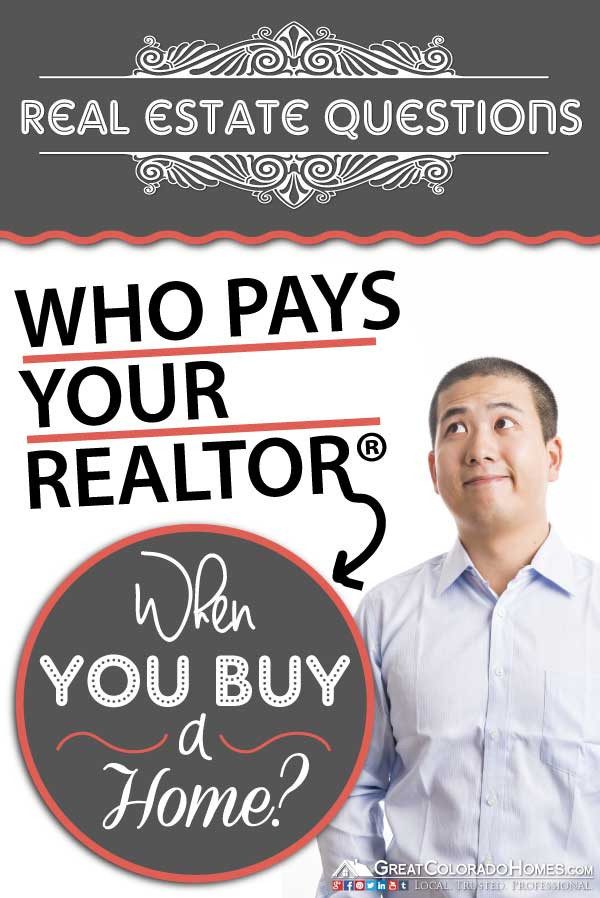 One of the most common questions that I hear when I am working with first-time home buyers is, "How does a Realtor get paid?" According to the National Association of Realtors, 88% of home buyers used a real estate agent when buying a home and approximately 91% of homeowners used a Realtor to sell their house in 2016 (click here to view the statistics). Based on these numbers, it's obvious that there are many people working with Realtors every day. There are also predicting that the "Gen Y" homebuyers will be entering the real estate market with a bang during the next few years. This means that an influx of home buyers will be entering the market for the first time. Many of these first time home buyers have no idea what a Realtor actually does, or how they get paid.
I recently met a nice couple looking for a new home in the Briargate area in Colorado Springs. They have never bought a house and had many questions when I met them. They had been looking at homes online for a couple of months, but they were finally ready to get serious about home ownership. One of the first questions that they asked me was "How much do we have to pay you to help us find a home?" This is a common question for first-time homebuyers. When I told them the answer, they were relieved. Here's why:
In Colorado (and most of the U.S), the Seller typically pays ALL of the Realtor fees in a real estate transaction.
---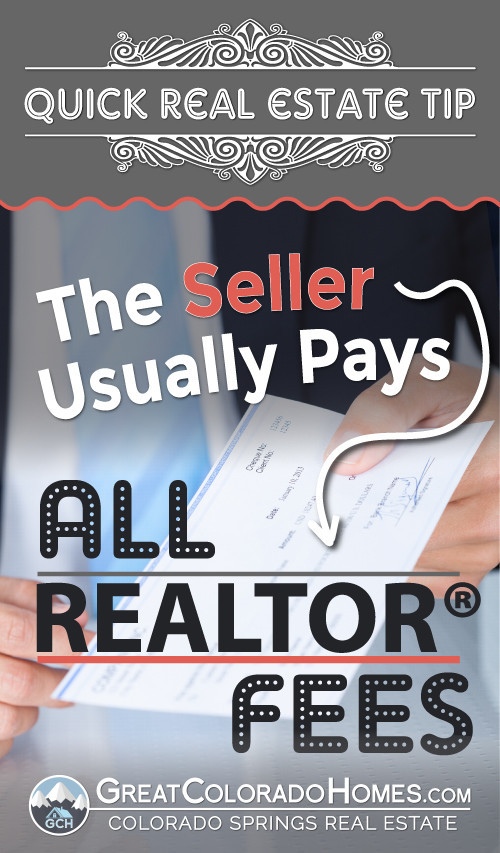 As a home buyer, you can choose any real estate agent in the city to work for you at no expense to you. For first time home buyers, this is very important information. Since there are many steps in the home buying process, it makes the most sense to start finding a Realtor as soon as you are ready to pursue home ownership. Their services are free to you, so you might as well use them to their fullest potential. Ask them as many questions as you can. A good full-time Realtor looks at homes every day. They have seen hundreds to thousands of homes at this point in their career. Their knowledge of the industry is invaluable to consumers.
Now that we know who pays the Realtor fees in a real estate transaction, let's look at how a Realtor gets paid.
Interesting Real Estate Facts: Realtors do not get paid until closing.
When a Realtor is working with you to find you a home, they know that they will not make a dime unless you purchase a house and use their services to do so. It's not enough to simply get a contract signed. Real estate agents have to stick with the transaction and make sure that it makes it to the closing table, or they will not get paid. The seller will pay the Realtor fees out of the proceeds from the sale of their home (if there is enough equity). If the deal falls apart before making it to closing, the Realtors will typically never get paid for their work. This is one of the reasons that being a Realtor is difficult.
---
The infographic below shows the process of how a Realtor gets paid once a transaction closes. The money goes the from the Seller to the Sellers Agents Brokerage, then to the Buyers Agents Brokerage, then finally to the Buyers agent. All of this is coordinated before the closing so that the Realtors can get paid at the closing table if everything is documented correctly, and the transaction funds properly. Realtors pay tens of thousands of dollars in expenses whether or not they have closings, so they are very motivated to do what it takes to get you closed.

It's important to note that Realtor fees are negotiable. As a home buyer, Realtor fees are typically not negotiated, since the seller is paying for them. The negotiations usually happen between the listing agent and the home seller. As in any industry, you get what you pay for. You may be able to get your Realtor fees discounted as a home seller by negotiating with your listing agent, but make sure that you are still receiving the highest level of service. There are many good places to save some money in life, but real estate transactions are not typically the best place to go cheap. A good Realtor will NET you the highest amount possible for the sale of your home, and do so in the least amount of time on the market. They are motivated to by the commission they will receive when the job is done. If you lower their motivation, you will most likely lower your home selling potential. It's something to think about before listing your home for sale.
If you're a first-time home buyer and you're wondering what the first step for you is, check out our article and infographic that lays out the whole home buying process from beginning to end. You can view it here: First Time Home Buyer Tips.
If you are a homeowner looking to sell your home, check out our quick Home Evaluation Tool and please let us know if we can help you sell it. You will also find a wealth of information in our Blog posts for sellers. We'd love the opportunity to earn your business and exceed your expectations.
---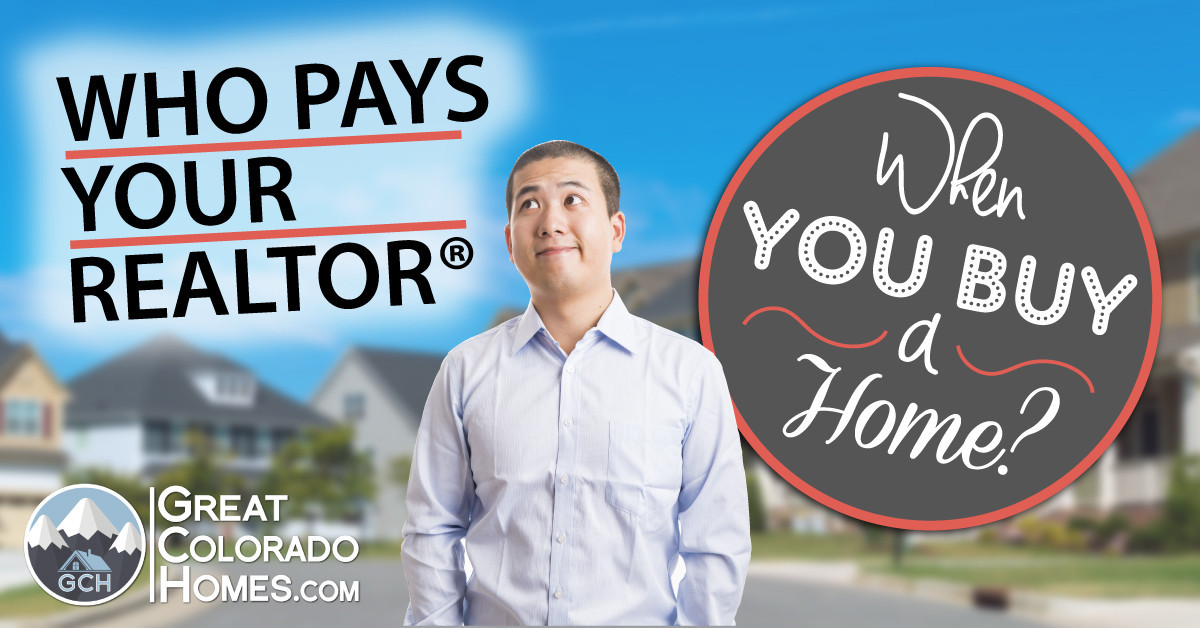 Hi! I'm Andrew Fortune, the founder of Great Colorado Homes and the creator of much of the content on this website. Thanks for taking the time to read this article. Please feel free to share this article with someone who might benefit from it. I appreciate your time here on this site and am always open to suggestions and ideas from our readers. Feel free to leave a comment in the box below.
---
Our Most Recent Blog Posts:
👀 It's becoming popular to buy a home sight unseen. Here's 4 tips to help the process.
---