Navigation
Buyer Beware: Zillow and Trulia Are No Longer the Best Websites to Use in Colorado Springs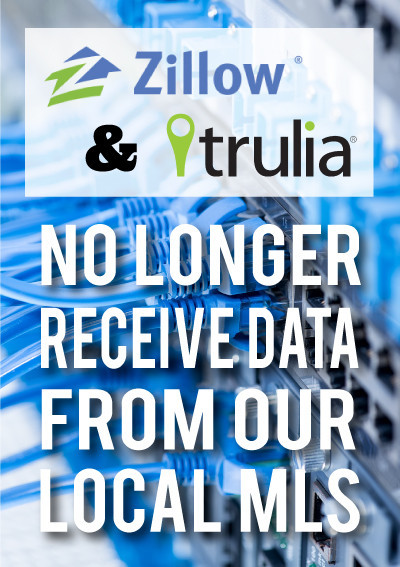 Zillow is one of the best real estate websites ever created. The user experience on Zillow is excellent, which is why it has become the #1 real estate website in the country. Trulia runs a close 2nd to Zillow for having an extremely well-polished consumer interface. They both have invested millions of dollars into the development of their websites, and many people use them all across the country everyday. Recently, Zillow bought Trulia. Most industry professionals expected the merger to cause the real estate giants to dominate the online space even more than they already have. However, something happened on April 7th of 2015 that changed Zillow and Trulia's usability in Colorado Springs and many other local markets across the country. It's a little complicated, but the bottom line is that Zillow & Trulia are no longer receiving data from our local MLS, Pikes Peak Association of REALTORS® (PPAR).
What Happened on April 7th, 2015?
To understand the full story, you'll need to know what an "MLS" is and why it is important. A MLS, or Multiple Listing Service is the central database for a specific area that REALTORS® use to post properties for sale, and collect local real estate data. Every MLS is different and uses different software, vendors, and data styles to serve their area. This makes gathering national data a nightmare for large websites. ListHub is the largest company to achieve this gathering of data.
ListHub is the company that used to supply the MLS data to Zillow, Trulia, and many other national websites. They have agreements with almost every MLS in the county to access their data. In 2014, Realtor.com (one of Zillow's main competitors) bought ListHub. Now that Realtor.com owns ListHub, they have a monopoly on the MLS data flow. Zillow had a contract with ListHub to supply them with national MLS data, which is where Zillow has always received the majority of the listing information that you find on their website.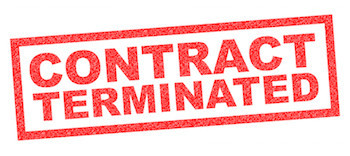 On April 7th of 2015, Zillow's contract with ListHub expired and did not renew. Realtor.com made a bold move to cut Zillow and Trulia off from the ListHub MLS feed for good. Zillow was forced to quickly scramble and create contracts with each individual MLS throughout the country to keep receiving new listing data. There are hundreds of MLS companies throughout the U.S., so this move hurt Zillow and Trulia in the worst way.
Many MLS's did come to agreements with Zillow & Trulia, putting them back to business as usual. However, our local Colorado Springs MLS has not. There is no word of when, or if, they will ever come to an agreement. For this reason, all the data that you see on Zillow for the Colorado Springs area will now will be coming from other sources, not from our local MLS. Many homes will not even be listed on there. Some info will be uploaded directly by local REALTORS®, while other data may be taken from small 3rd party sites. The bottomline is that ZILLOW NO LONGER HAS ACCURATE LISTING DATA IN COLORADO SPRINGS.
How Will This Affect Local Consumers?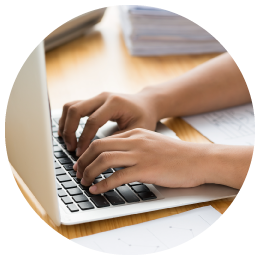 When looking at homes for sale, having accurate data is extremely important. As an agent who works with Zillow to advertise properties, I have seen first hand how it affects people. If you're seriously looking to buy a house, often your emotions are high and every property online is a potential home that you may want to buy. Imagine looking for hours, days, weeks, or even months, and then you find the perfect home on Zillow. It has almost everything you have been waiting for. You reach out to your local real estate agent, only to find out that this home was sold months ago. I've seen this happen too many times. Sometimes the listings are not even real and were entered by a salesperson who is trying to collect people's information. When listings are inaccurate, it directly harms consumers and causes problems for local homebuyers and sellers.
How Will This Affect Local REALTORS®?
If you are a local REALTOR® in the Colorado Springs area and you are entering a listing in our MLS at PPAR, your listing will no longer automatically be added to Zillow and Trulia. You will have to personally add your listing to these websites to have it show up there. I have found that some 3rd party Boomtown sites will automatically syndicate your listing. You really need to check these sites to see how your listings appear, whether you want to or not. I have notified PPAR multiple times of this glitch in the system that allows Boomtown sites to syndicate our listings to Zillow. They have not taken any action that I am aware of. The bottomline is that you need to be monitoring your listings on these sites to make sure that other agents are not advertising them, and that your data is accurate. There doesn't seem to be much regulation currently on what happens on these sites.
Where Should You Search For Local Colorado Springs Property Listings Now?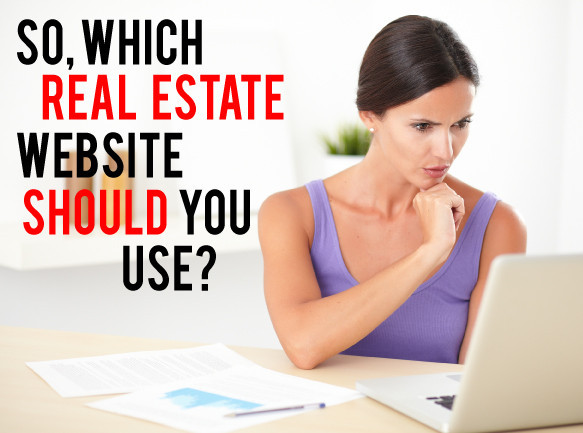 When Zillow received up-to-date info, they were a great choice for local Colorado Springs consumers who didn't need area specific data (such as finished square footage). Now they are very inaccurate and risky to use. Since Reatlor.com now owns ListHub and is not sharing the data, they have become the premier national website to view homes in Colorado Springs. I hear from clients often that they do not like the platform as much as Zillow though. Trulia and Homes.com are also national options, but they both are no longer receiving direct MLS info as well.
Our local MLS is the most accurate database in Colorado Springs. It is the central data point where all of the local REALTORS® post new listings, update listings, and record sold listings. This is the data used to accurately price properties for sale, find active homes for sale, and determine where our local real estate market is heading. You can access our MLS at PPAR.org. It's not the most user friendly interface, but the data is accurate.

If you're looking for a good website to find homes for sale, just Google "Homes for Sale in Colorado Springs" (or click the link) and you'll find the best local sites in the city on the first page. Skim through your options and find one that works well for you. I've always been an advocate for local real estate websites because they have better local information than national ones. Some of them are used to gather user info, rather than help consumers, so be careful. Some local websites will have a pop-up box appear that requires you to submit your personal information. If this happens, I recommend moving on to the next site if you're not ready to commit to that company. You may get daily email spam once you give them your info.
Our website, GreatColoradoHomes.com is one of the most used sites in the city and has 60,000 unique visitors using it every month. Give it a try and let us know what you think of it. Thanks to valuable local feedback we have added enhanced search options such as: search by floor plans, home builders, master bedroom location, air conditioning options, and finished basement. Most websites do not offer these choices. We also show the finished square footage of each property, which most of the national sites do not. Give it a try and see if it works for you. We would love to know your thoughts on our site as well. We've put hundreds of hours and tens of thousands of dollars into it, all so that we can offer the best consumer experience for local home buyers and sellers.
If our site does not work for you, keep searching until you find the right fit. Here are 3 things that you should consider when searching for a local website in Colorado Springs:
1.) Does the website force you to register your contact information? If so, you should move on to the next site.
2.) Does the "style" of the website match the style of business that you are looking for? Typically, the tone and style of a website will be reflective of the personality of the agents that you meet there.
3.) Do they seem like a valid authority in the area, with good online business reviews?
I hope this information was helpful and gives you a good understanding of the ever changing website options for home buyers in the Colorado Springs area. If you have any questions about the Zillow & Trulia data problems, feel free to contact me directly and I'll help in any way that I can. Good luck, and happy house hunting!
Hi! I'm Andrew Fortune, the founder of Great Colorado Homes and the creator of much of the content on this website. Thanks for taking the time to read this article. Please feel free to share this article with someone who might benefit from it. I appreciate your time here on this site and am always open to suggestions and ideas from our readers.
Our Most Recent Blog Posts:
🧐 Here's a list of 22 things you need to know before moving to Colorado Springs, CO.
Blog Catagories
---
---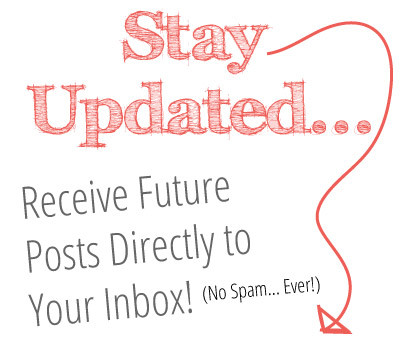 ---