Meet REALTOR® Mike Rosenhahn

Call or Text me anytime at 719-244-2696
---
As a Colorado Springs native with 10+ years of experience in the construction and remodeling industries, I have a unique understanding of the homes and communities in Colorado Springs.
I love houses and I love getting to work with people everyday. I always try to go above and beyond for my clients, making sure they feel well-informed and educated throughout the entire process. Over 90% of my business comes from past client referrals and I've been awarded as one of the top 10 agents in Colorado for client satisfaction. I'm also a member of Peak Producers, which is composed of the top 10% of agents in Colorado Springs.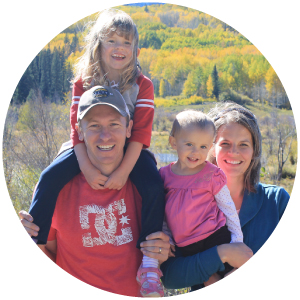 I always seek to listen carefully to your needs, be completely honest, never pressure anyone into any decision and make sure that you have strong representation throughout the process.
I'm so excited to be a part of Great Colorado Homes because it gives me the ability to give my clients tools and services that no other brokerage in town can. It's a joy to be part of a dynamic team that continues to raise the bar and set a new standard for real estate in our community.
I've had the privilege to live in several countries around the world but there is nowhere like Colorado Springs! I love our city and all the beauty and adventure right outside our doors. My family and I love to go hiking, skiing and spend our free time hanging out with friends and family.
Simply fill out this form if you would like to contact me.

Here Are Some Reviews From Recent Clients
This was the first time me and my husband were purchasing a home but to make matters more difficult we were living out of state at the time; and to be honest this was an easier process then trying to actually lease a place thanks to Mike. He was straightforward, specific, clear, and concise when giving us information. He would discuss alternative solutions to problems; and the fact that he was tactful and respectful at all times just made it better. Another thing that was great is that there was always open-ended questions to explore the situation a little further to get a better idea on what our need or wants were. Always provided immediate feedback when issues arise, which was rare but when they did I had complete confidence in the issue being resolved by Mike. Me and my husband really couldn't thank him enough for make the process so easy. If I do decide to ever buy or sell a home again then I would go with Mike Rosenhahn!
-C. Jimenez
---
If you are looking for a hones and trustworthy realtor, look no further. Mike is the best, hands-down. There is no other realtor in the entire state that I would recommend. Mike is EXTREMELY knowledgeable, has a fantastic background of home costs and repairs before buying, and walked me through the entire home buying process. I am deeply grateful and thankful I was able to have Mike on my team
-S, Mason
---
Mike was very professional from start to finish. My wife and I were purchasing our first home and had absolutely no clue where to start. Mike met us at our house and explained things in detail to us in our initial meeting and made sure that we walked away knowing what to look for throughout the homebuying process. He was very thorough about checking in with us throughout the following weeks to make sure he answered any questions we had. He did an excellent job of considering our necessities in a home as well as our "wish-list" and appropriately balancing those in the homes we were looking at. When we found our home, Mike made sure we were aware of all the deadlines and he even came to our office multiple times to get contracts signed. We have been in our new home for over a month now and Mike continues to check in with us to make sure everything is still going great. We couldn't have asked for more from a real estate agent
- L. Cox
---
Mike is a very dedicated and professional real estate agent. We vetted several agents before we came back to Mike and asked him to help us purchase our first home. And we have such confidence and trust in him as a highly capable adviser that we will be sure to recommend him to any of our friends in the area who are looking to purchase a home.
- Anonymous
---
I never met a real estate agent so involved and professional. He just sold our home in a quick sale and we couldn't ask for a better agent to deal with the whole process. Mike knows a lot about the local market and he has a lot of experience in renovation and construction. He is honest, enthusiastic and always there when you need him!
-A. Barragan
---
With Redfin, we can check MLS listings and schedule viewings ourselves quite easily, but the home that we bought wasn't on the MLS, nor was it on FSBO or even Craigslist - it was a home that Mike discovered because he is heavily involved in the local real estate scene and knows his business well.
And this home was special; the seller wanted to close in under 30 days and didn't want to work with a seller's agent. Additionally, because of how the home was positioned, purchasing it required an above-average level of hoops to jump through.
Mike went above and beyond the call of duty when he helped us purchase this home. Because there was no seller's agent to work with, he had more work to do on his end. And he was there to negotiate in our best interests, advise on our ideas for rehab, navigate current zoning laws, provide references for contractors, and help us avoid many mistakes that we could have easily made as first-time home-buyers. All the while, Mike was highly communicative, knowledgeable, and always there for us - especially during non-business hours (weekends, holidays, late nights) Thanks Mike! We noticed!
-A. Stewart
---
Mike was the most professional, kind, honest person I have had the pleasure to work with. When we first started to look for houses we did not have a solid idea on what we wanted, or whether we were ready to commit to buying another house at the time. Mike was very patient showed us a lot of houses in different areas and guided our decision making process very gently by asking questions and making us think about what was most important to us in our situation. Mike is very knowledgable and was always straightforward and honest in answering our never ending questions. His background in construction makes him an invaluable resource.We not only found a house that we loved in a neighborhood that we wanted but Mike helped us negotiate a fair price and conditions. I can only highly recommend Mike and if I buy or sell another house I will most certainly utilize Mike's services again
- Anonymous

---
Mike is a fantastic Realtor! He not only helped us to find a perfect home at a great price, but he also worked with our crazy schedules and high demands.
I couldn't have asked for a better real estate agent, or found someone so willing to go above and beyond what is expected. I would wholeheartedly recommend Mike to any buyer or seller, as he ensures that all needs are met, all wants are accounted for, and has a great attitude and business acumen during the entire process!
-L. Vercollone
---
Mike is a fantastic and reliable agent! He is available to communicate with via a phone call or text at almost any given time. In our situation, we needed to make an offer quickly with enticing terms and Mike was able to get together immediately to help us put together our contract, and walk us through the needed steps until closing. He was in close contact with our lender and the seller to ensure that everything happened smoothly. He is also just a wonderful all around person and my wife and I highly recommend him.
-R. Jones
---
Mike helped us to buy three properties this year. He helped us break into the real estate market with ease. He was quick to respond to any questions we had and he set up showings very quickly. He was a good negotiator. He helped us find fantastic deals this year when the market was competitive. He was also very resourceful, timely, and efficient.
-B. Kumley
---
I would HIGHLY recommend Mike and look forward to working with him in the future. Mike is extremely friendly and approachable. He puts all his effort in what he does. There is an extremely high standard of integrity and care that he practices in his work and I strongly believe that is because he brings those values from his personal life. Mike is the type of agent that goes out of his way to make sure that your concerns are handled personally by him. I would highly recommend Mike to anyone considering buying a home as he brings both professional experience and the personal care to the table. Thanks Mike for helping us find our dream home
- D. Rotea
---
Just wonderful. Catered to everything I needed. very patient with looking at houses. Has a good background in the housing industry that helped me look for things that I may have overlooked or not know to really look for.
-M. O'neil
---
Mike was awesome to work with! He's super friendly and trustworthy. He was readily available and quick to respond to any questions, concerns, or needs we had. I know everyone thinks buying a house is incredibly stressful, however, this was an amazingly stress-free process for us, and I think Mike has a lot to do with that. We absolutely recommend Mike to anyone for any of their real estate needs!
- Anonymous
---
Mike Rosenhahn was professional, informative, and instrumental in helping us buy our dream home. We really cannot thank him enough! Mike gave us great information on property appreciation, home value, and market statistics. He found us everything on our "want list" and managed to do it within a very tight time frame of 3 weeks!!! He answered our phone calls promptly, and made home shopping and buying fun! He has great insight in downtown properties, but his knowledge of home architecture and structure is useful in all areas of Colorado Springs. He is a realtor and home inspector in one! Thank you again!
-J. Bowman
---
Mike is absolutely the BEST real estate agent we have ever worked with. His hustle and commitment got our house sold when others couldn't do it.
-R. Hanchey
---
Mike is a great and honest realtor. He never pressured us on any of the housed we looked at. He also pointed out any potential problems with the houses we saw. We definitely recommend him to everyone.
-B. Doomars
---
I have closed several transactions with Mike. He is an excellent agent. He is very customer oriented and results driven. We had several tough deals with escrow holdbacks, and multiple home repairs needed prior to closing. Mike has handled these situations excellently. All of our transactions have closed on time. I will continue to recommend my clients to Mike, as I know he will take excellent care of them.
- M Shtatman
---
I have bought several houses in the past and worked with several different realtors. I have to say that working with Mike was wonderful in comparison. He is so knowledgeable, patient and helpful. Never pushy always listening to what you are looking for. He is a great communicator, works hard to find you your perfect house. He found us a great house and negotiated a fair price. I look forward to working with Mike again in the near future as I am hoping to buy one more house. I can only highly recommend Mike as a great realtor that operates with integrity and honesty.
- Anonymous
---
Mike was professional, honest, proactive, and did everything he said he would do when he said he would. He did all this while being friendly.
He is capable and knows how to make things happen.
-E. Dean
---
Mike is wonderful to work with as well as very professional and knowledgeable.
-J. Leyba
---
Mike was very helpful and patient the entire time. It took me many months before I decided to purchase one. He didn't give up on me. Highly recommended to everyone.
-T. Goh
---
Mike Rosenhahn made the house buying process so easy and did so much work for me. He did all he could to find the perfect house for me and now I own it.
-J. Roiger
---
Highly responsive, extremely knowledgeable, completely professional, one of the nicest guys around period.
-D. Remillard
---
Mike was referred to my brother and me by a neighbor who had worked with Mike in the past. He was truly the right choice. He knows the market, especially that part of town where my mother's house was. He understood the tight time frame we had to sell the house and he met with my brother the same day we called. Within a day or two, we had his appraisal, we settled on the price shortly afterward, and he prepared the marketing that was sophisticated and made excellent use of modern social media. He prepared the house quickly for showing, and on the first day, we had multiple showings and three offers, all above asking price. We closed barely three weeks into the process. Mike was truly professional and offered the best advice along the way. Even my sister-in-law, a real estate agent in New York, was truly impressed. You cannot go wrong working with Mike.
-W. Black
---
Home buying and selling can be an overwhelming process. Mike Rosenhahn makes both as simple as possible.
Mike helped us buy a home in 2015, and he helped us sell our home in 2016. He is a Colorado Springs native and has extensive knowledge of the area. He is trustworthy, patient, and humble. I appreciated how he offered professional advice without arrogance. With a background in construction and remodeling, Mike has a true understanding of the home value and remodel potential. His positive attitude and master of the home buying and selling process are apparent from the beginning to closing.
With Mike Rosenhahn as our realtor, we truly felt that he gave of himself to the entire project and that our interests were his interests. Thank you, Mike!
-J. Bowman (2nd Review)
---
We had an amazing experience working with Mike on the sale of our home. He was very detailed with his explanation of the market process in Colorado Springs and his company's specific tools for selling a house. He went above the ordinary measures of making sure we made deadlines and helped out tremendously on our inspection resolution. Mike is a wonderful, caring and attentive realtor and person.
-Riccara
---
Mike is the best! We worked with him on the purchase our first home, and later on the sale of that home and the purchase of our second home. He is one of those people who; after meeting, you quickly realize is without guile, and utterly trustworthy. Mike's unique background allows him to speak to all aspects of purchasing a home. He is keenly aware of what it takes to find the right home for you. From understanding your goals, to knowing the sweet spots, great deals, and right people to make it happen. He understands the construction of homes and can paint an accurate picture of the financial, and logistical details of what it takes to get your home where you want it to be. Mike is a good listener. He is honest, not pushy, and fair. He strives for the deal that is the best case scenario for all parties, and the kind of guy anyone would want in their corner. Mike is a loyal friend. His strong reputation speaks for itself. Ask anyone about Mike Rosenhahn, and you will hear the same.
-The Havels
---
Mike Rosenhahn was our real estate agent on the buying side. he is honest, reliable, hard-working, knowledgeable, experienced, humble, and extremely good at communication. Living a 1,000 miles away and preparing to move to Colorado Springs a full year later (final move, to spend the rest of our lives there), we put years of search and thought process on what we're looking for. My husband did a research on finding a realtor who lives in the area we're looking for, works almost exclusively with said area, and has a close and personal knowledge of the homes we're interested in. We had a pretty strict set of parameters to hit: a relatively small perimeter of a neighborhood, a certain year/style of the home, square footage, yard, garage, potential, and a price range. We met with Mike almost a year in advance and explained in details our wants – and he listened intently. From the first meeting and throughout communication later we knew we can trust him with our choices. Literally as soon as the time rolled for us "ready to buy" – we got a text with a link to pre-list. The house wasn't even on the market yet, but it hit ALL our descriptions! Being still 1,000 miles away, Mike had a lot of leg-work to do for us: a video-tour, all extra communication, an offer sight-unseen… He was there to calm our nerves and deliver updates while waiting a week for the house to go through market showing and offers gathered, then helped us to re-negotiate to the best of all of our interests (sellers and buyers). His job wasn't all done - there was inspection and other things, and without his connections, directions and presence wouldn't have been possible at all. Mike pretty much close on the house for us – nearly without us – yet we felt like we were part of every step, and were in great hands. He went above and beyond any expectations before, during and after the process (like checking on the house). Between my husband and I, we've gone through almost 10 house purchases (and a number of sales) – and this, by far, is absolutely the best. Mike is the kind of person you not only want to have as your realtor, you want to have him as your friend.
- Anonymous
Simply fill out this form if you would like to contact me.