Meet REALTORS® Paul & Andrea Kohlman

Call or Text us anytime at 719-494-9144
---
Paul & Andrea are an important part of Great Colorado Homes. They have a high degree of integrity that is evident in their work. They have different skill sets that compliment each other very well. Their clients rave about their services and speak very highly of them.
If you would like to contact Paul & Andrea Kohlman directly, simply fill out the form below.
---
---
Here Are Some Reviews From Recent Clients
These two are a dynamic duo! They were so knowledgeable which was a huge help to us because we didn't know much about the process of buying a home. What stood out the most to my husband and I was their attentiveness. Between the two of them, any question we had was answered immediately no matter how big or small! These two gave us so much peace of mind during our buying experience allowing us to completely enjoy the process.
-A. Prince-White
---
If I could give more stars I would! Paul and Andrea Kohlman and the whole Great Colorado Homes team were wonderful to work with. They went above and beyond in every aspect of helping sell our home. I cant stress enough how blessed we were to find these agents. I will never do a real estate deal in Colorado without these people. Paul and Andrea kept us informed, educated and comfortable every step of the way. They are a company that cares about their clients. I would highly recommend them to ANYONE looking for the best agents in Colorado Springs.
-M. Fair
---
You will NOT find more honest, accommodating, and caring Realtors than Paul & Andrea Kohlman! They provide more than "customer service" but ensures a Phenomenal Customer Experience! You'll know that you, your family, and the sale of your estate are in PERFECTLY CAPABLE hands!
- V. Stoner
---
Paul and Andrea Kohlman greatly exceeded our expectations in our quest to find the home that was the perfect fit for us. And they were prepared to continue the search until that goal became a reality. They both are extremely professional, knowledgeable, and fun to work with. Thanks for your endless support during our home buying process. You two are truly the team to beat!
- T. Tahlier
---
Paul and Andrea Kohlman are unsurpassed in the client care aspect of real estate. My wife and I were treated like family throughout the entire process, always feeling like we were the only ones they were assisting. This amazing team each brings their own unique strengths and skills to the process of purchasing a home. It was awesome to benefit from their collective talents which undeniably separate them from the rest of their peers. The mentorship, educational process of the market, protection from potential missteps, honesty, true concern about our happiness and investments, advice and recommendations outside the required scope of an agent and client relationship, along with unwavering patience and support in the face of a few adverse moments make Paul and Andrea's level of commitment beyond reproach. Their unrivaled stratagem of perfect timing and bidding plans even secured a purchase price below the market value of the home (not an easy feat in the highly competitive market here). Words cannot adequately define the value added into both our lives by meeting these two amazing people. If you are fortuitous enough to obtain their services, you will undoubtedly feel the same!
-C. Douglas
If you would like to contact Paul & Andrea Kohlman directly, simply fill out the form below.
---
---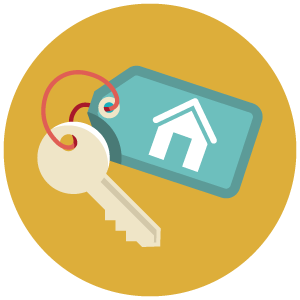 Try Our #1 Custom Home Search
With more search options than any other local website in Colorado Springs.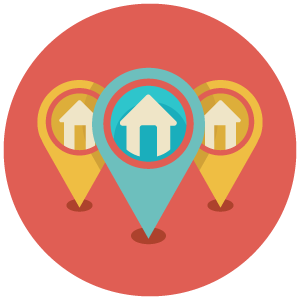 Explore Local Neighborhoods
Here's a quick list of local areas and neighborhoods with videos and statistics. 👀
---
How's our local real estate market doing?
Click PLAY to view last month's statistics!