Meet John Korpita
A Top Colorado Springs Realtor

Hi, I am John Korpita, a local realtor in the Colorado Springs area. I love the outdoors and real estate. I find great joy in hunting down the perfect home or property for my clients.
Every person looking for a home has a unique list of wants and needs. I love helping people match their desires and lifestyles with a neighborhood or area that will help them live their best life.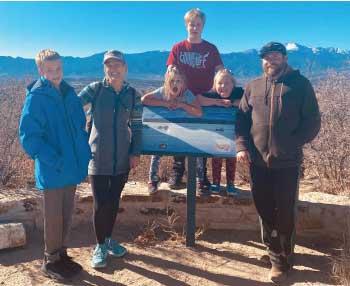 Pushy salespeople are annoying! My goal is to ensure you buy the right home. I promise you that I will not push to sell you any home. My role is to give you options and educate you about the house and neighborhood while helping you process the pros and cons of owning a particular home. Once we find the right home, I will guide you through the process while negotiating and advocating for you with passion and perseverance.
I first moved to Colorado from Texas in 2000. I love Colorado because of the dry air, sunshine, natural beauty, and outdoor activity. I met my wife here, and we got married in the Rocky Mountains in 2003. In 2004, we bought a condominium in Winter Park, CO; in 2008, we had our first child. During that time in the mountains, we worked and played hard… typically logging over 100 days of snowboarding every winter for many years and spending each summer camping and exploring the mountains.
We now have two boys and two girls and enjoy family life in Colorado. Living in the mountains and Colorado's front range has given me a solid understanding of the different aspects of Colorado living. From a condo to acreage, I have bought, sold, and lived in nearly every type of home. I have also managed properties from single-family townhomes to large resorts and draw on that experience when looking at a particular home's construction and maintenance aspects.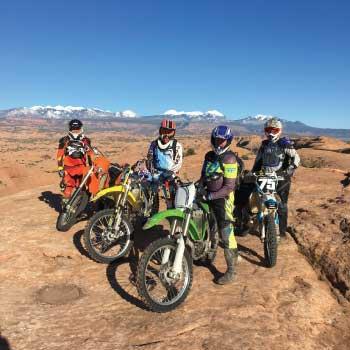 I spent nearly 20 years working for and volunteering with Young Life, a worldwide non-profit organization headquartered in Colorado Springs. I moved my family across the country multiple times to help manage some of Young Life's incredible properties in Colorado, Georgia, and Minnesota.
After spending some time out of state, we were excited to return to Colorado and have no plans of ever leaving again. We have deep roots in Colorado and love the lifestyle and beauty. It truly is one of the best places to live in Colorado.
I enjoy recreating with my family outdoors in my spare time. Being outside and experiencing the fresh mountain air together is incredible. My favorite hobby usually involves two wheels; mountain biking and riding motocross are my passions.
I love to race my dirt bike and have explored countless miles of the rocky mountains on two wheels. Luckily, I do this with most of my kids, and we always have a blast. I also enjoy welding and mechanical work, often tinkering on and repairing dirt bikes, ATVs, and skid steers.
If you have any questions or want advice about buying or selling real estate in the Colorado Springs area, I am eager to help you. I look forward to serving you.
---
Contact John Korpita
You can contact me through any means below or by filling out the form at the bottom of this page. I look forward to hearing from you.
---