Academy School District 20
in Colorado Springs, CO
Academy School District 20 serves 39 different schools and over 26,000 students in Colorado Springs, CO. Academy D20 covers 130 square miles of area, including zip codes 80919, 80920, 80921, 80924, and 80908. It's one of the most sought-after school districts in El Paso County. This page is updated every 15-minutes with all of the available homes for sale within Academy D-20 zoning.
Statistics About Homes in Academy D-20
| | |
| --- | --- |
| Total Homes for Sale: | |
| Avg Home Price | |
| Average Home Size | |
| Average Year Built | |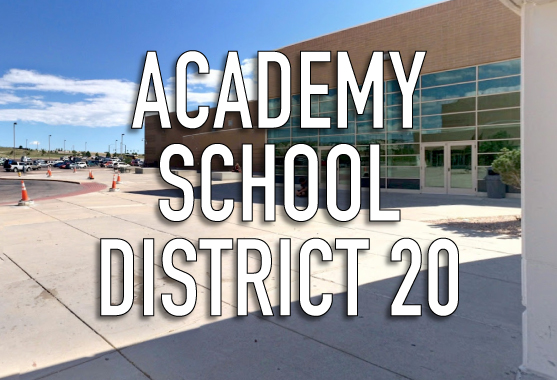 ---
Homes for Sale Within Academy School District 20
All Listings
$200,000- $300,000
$300,000- $400,000
$400,000- $500,000
$500,000- $600,000
$600,000- $700,000
$700,000- $800,000
$800,000- $900,000
$900,000- $1,000,000
Over $1,000,000
---
LIVING IN THE ACADEMY D20 SCHOOL DISTRICT
When deciding where you want to live, the school district is one of the most important things to consider. Colorado Springs has many excellent schools in and around it that will provide your children with wpportunities for growth, development, and more. Academy School District 20 meets these needs and provides a safe environment during their growing years.
Academy D20 covers a large area to the North of downtown Colorado Springs. It covers all of Briargate, Northgate, and parts of Black Forest. It's common for homebuyers to request homes for sale within these boundaries. If you're looking for a home in D20, let us know. We can help you navigate the area to find the neighborhoods that best fit your needs and lifestyle.
---
Interactive School District Map