Navigation
The Effects of Coronaviris COVID-19 on the Colorado Springs Real Estate Market
Posted by
Andrew Fortune
1,159 Views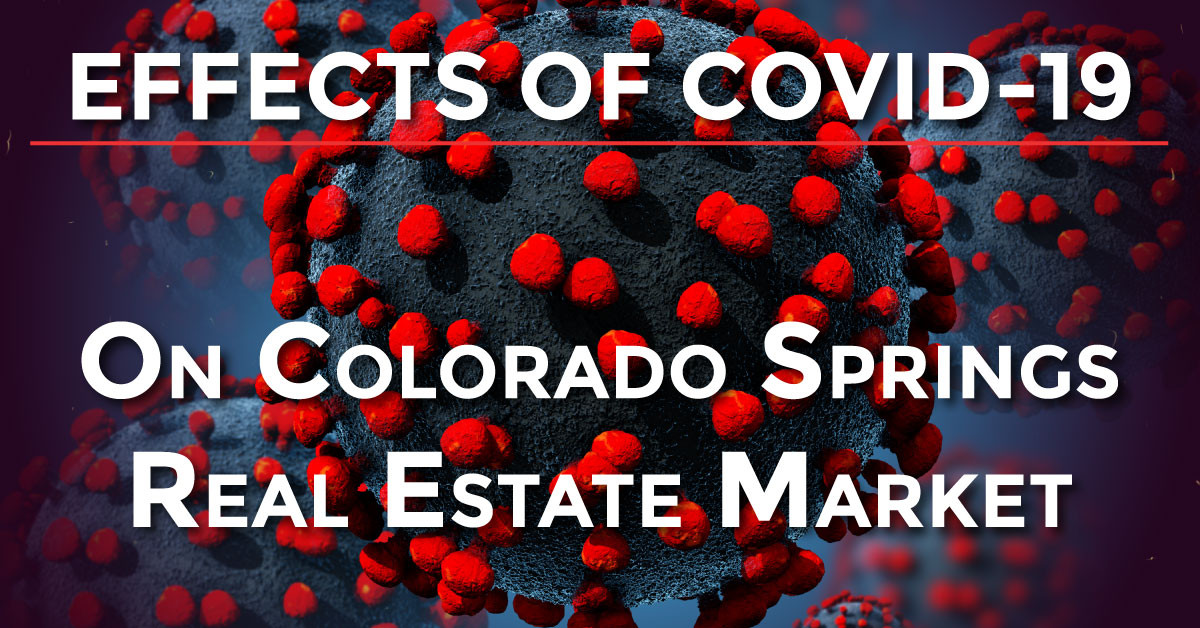 UPDATED ON 6-6-20
As of today, 6-6-20, Colorado is still under a Level 3: Safer at Home order. This means that businesses still have restrictions and mandatory terms they must comply with in order to stay open. In El Paso County, we have had 96 deaths from COVID-19 to-date. There are over 720,000 people currently living in El Paso County.
---
Before the Coronavirus, Colorado Springs was experiencing record sales each month, and our local economy was doing great. It's likely that we would have broken all of our past sales records based on where our market was headed before the virus. It was going to be an incredible year for most home sellers.
On March 27th, Governor Jared Polis issued a mandatory Stay-at-Home order, which shut down most real estate activity right away. Even with the order in place, our local residential real estate sales only dropped by 27% in May. That is amazing, considering the circumstances.
On April 27th, the order changed to a mandatory "Safer-at-Home" order. The terms of this order seemed to change daily for real estate agents. Eventually, Realtors were released to show homes again (with restrictions), and the market quickly took off. In May, we were back to multiple offers on homes in the middle to lower price ranges.
Today, the Colorado Springs housing market is still a little slower than this time last year but seems to be growing in demand daily. I expect it to be back to its average record-breaking pace soon.
Here's a 60-second video showing how strong our market was last month. Keep in mind that these numbers are reflective of sales going under contract during the Stay-at-Home order in March & April. They're impressive numbers, considering the circumstances.
---
Click PLAY to view last month's statistics!
Even with a 27% drop in sales, we still had a 6% increase in home prices in comparison to last year. I expected our sales volume to drop much further than it did. This was a testament to how strong our local real estate market is. As the market shifts over the next few months, I'll be sure to report back on the changes that I see in our area.
---
How's Colorado Springs Housing Market Today?
Most data from the MLS is reflective of the past few months. It's hard to get a good look at real-time info with MLS data. The best data I can find to explain how our local market is doing right now comes from ShowingTime's website. ShowingTime is one of the largest showing service companies in North America. Their data pool is massive. The screenshot below reflects the showing activity of Realtors in Colorado as of today, June 6th, 2020. Notice how we are almost back to a normal showing rate.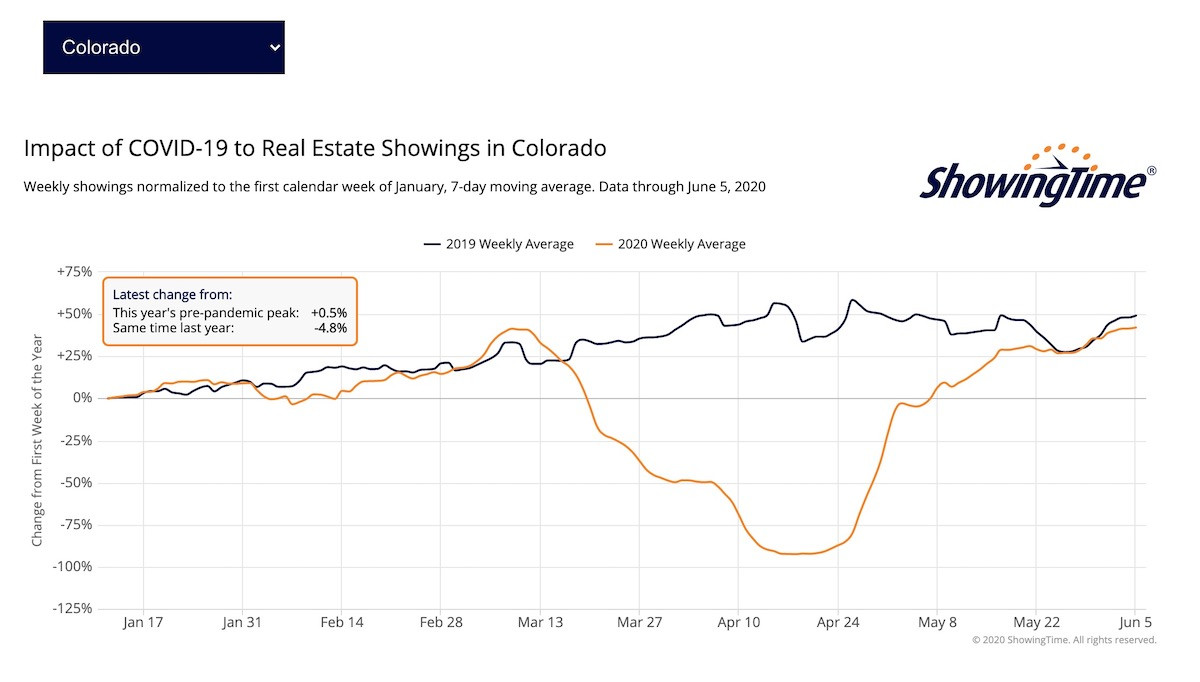 As We Look Forward
Every week, the Coronavirus seems to slow down. As we get closer to a non-restrictive work environment in Colorado, we expect the local real estate market to increase in demand and take off again. I predict our local housing market will be back to its record-breaking trends within a couple of months.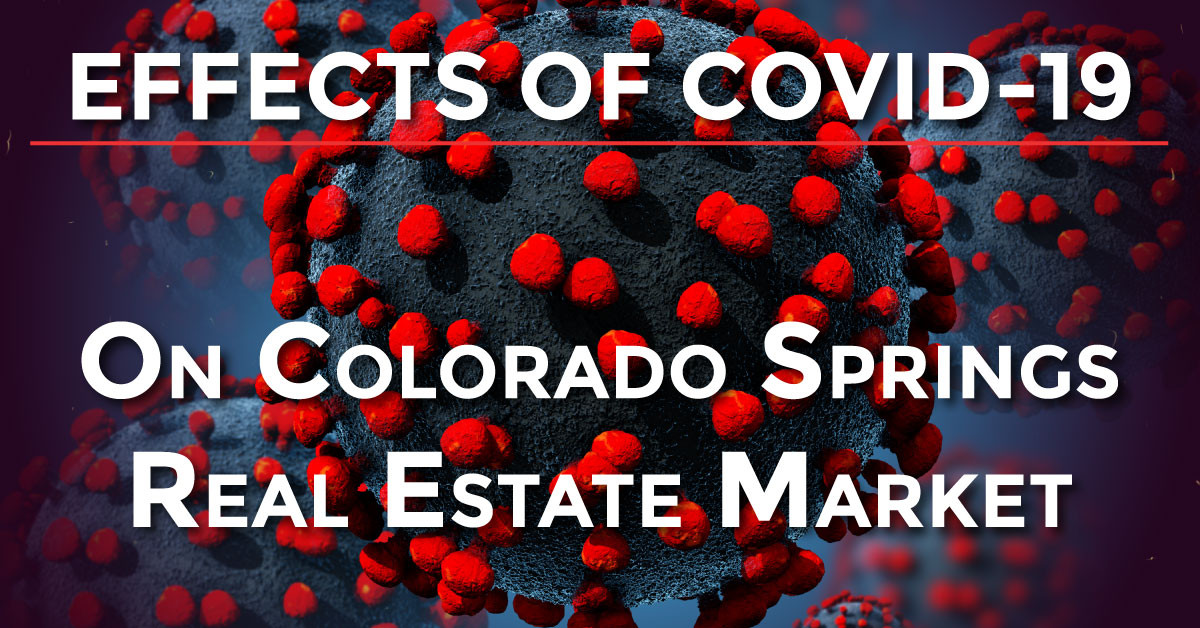 Hi! I'm Andrew Fortune, the founder of Great Colorado Homes and the creator of this website. I'm also a Realtor in Colorado Springs. Thank you for taking the time to read this blog post. I appreciate your time spent on this site and am always open to suggestions and ideas from our readers. You can all my contact info here. I'd love to hear from you.
---
Our Most Recent Blog Posts:
---