Navigation
10 Critical Steps to Take Before Selling Your Home
Posted by
Andrew Fortune
25,687 Views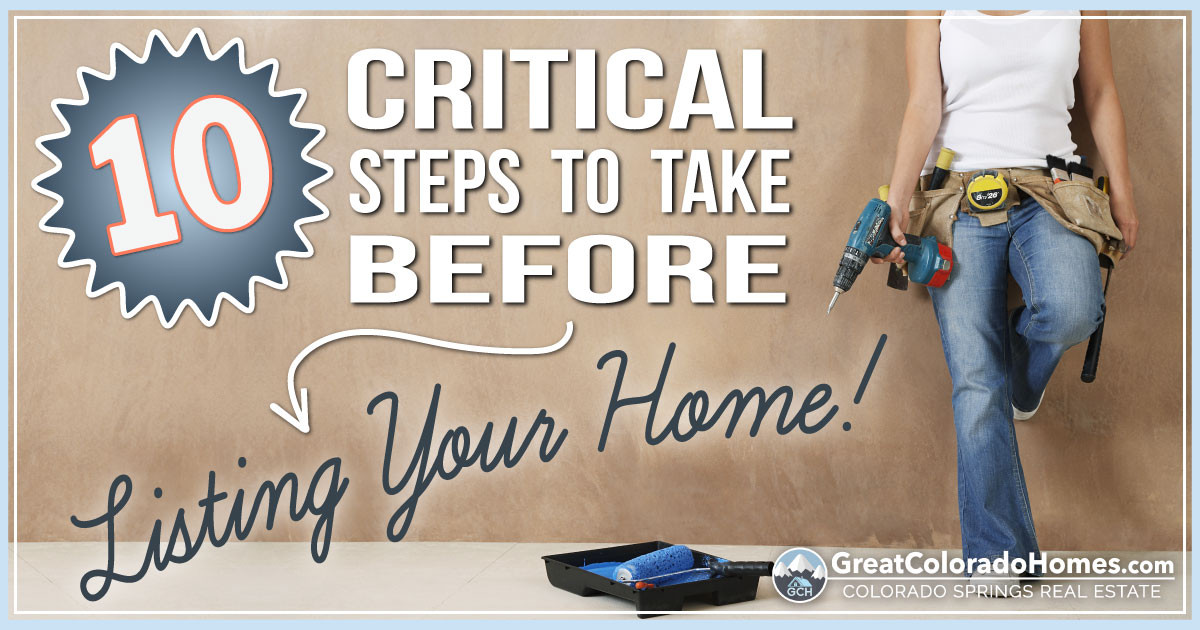 Selling a home is much more work than buying a home. Just ask anyone who has done it. Knowing the critical steps to take before selling your home can make your life much easier.
If you've never sold a home before, you may be surprised at how complex it can be to get your property ready to sell. From determining the correct listing price to navigating contractual agreements, it's an exhausting process.
Here is a quick reference to all of the topics covered below. You can use this as a guide to jump to the parts that interest you the most.
Below is a list of 10 items that Realtors will advise you to work on before listing your home. Every home is unique, and all require different levels of detailed preparation. Some of the items on the list below will need professional guidance to perform correctly. As you work through the list, be sure to consult your real estate agent to confirm that you choose the right paint colors, flooring, etc.
---
Remove Personal Decorations
There will be many different types of people looking at your home when it is for sale. Create a neutral environment to encourage the most feedback. The way to do this is to remove any objects that reflect your personal choices and lifestyle. If a buyer can walk through your house and determine your religious preference, family size, profession, and favorite alcoholic beverage, you may have problems.
Some buyers have a hard time emotionally attaching to a home when a seller's lifestyle choices are front and center. This issue is particularly true when those choices conflict with theirs. Realtors recommend taking out all evidence that you even live in the home.
Once you remove all of the items mentioned above, you will be on the right track to sell your home. It will also help you to detach from your home emotionally and prepare yourself to move on. Start thinking of your property as someone else's home. When a buyer has to ask if someone lives in your house while viewing it, you have done your job well.
---
Hire A Home Inspector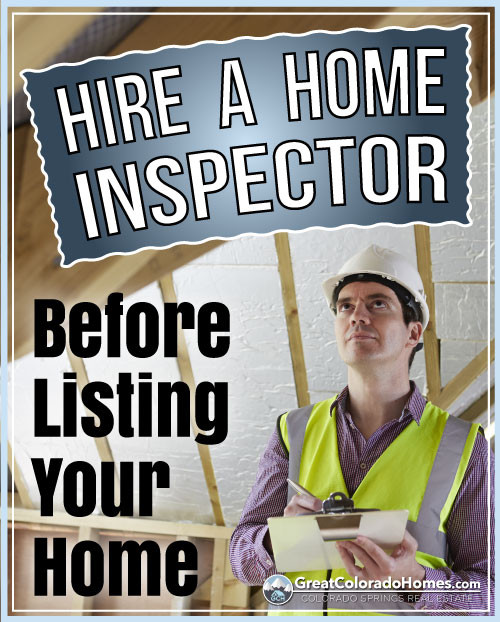 Once you have an executed sales contract with a buyer, the first thing the buyer is going to do is hire a home inspector to inspect your house. Why not beat them to it? An inspection usually costs around $300 to $500 in Colorado Springs. That's pennies in the grand scheme of things.
Tackle all of the repairs before putting your home on the market. You will not be surprised by buyers who supply a list of problems to tackle after their home inspection.
Inspections are the #1 deal killer in this industry. You can eliminate the whole problem by dealing with this issue right away. Sure, it may cost you some money out of pocket, but that is money that you will most likely be spending anyway.
Buyers will second guess a house when the inspection report is loaded with issues. When home buyers know that there has been a previous inspection and all repairs have been performed, they are more willing to pay top dollar.
I was recently involved in a transaction where the homeowner had not physically visited his property in a couple of years because he had rented it out to tenants. He put this home up for sale, and my buyer placed an offer on it.
We performed a full home inspection, as well as septic, radon, and well inspections. All 4 of the assessments failed miserably. The seller was livid when he received our repair requests, but it was his fault. He was hoping for the best possible scenario, and he set himself up for disappointment.
The seller ended up paying part of my buyer's closing costs to keep the deal alive. The seller was lucky that my buyer still wanted the property after all the issues we had to address. If he had professionally inspected these items before listing his home, the outcome would have differed, and he would not have been surprised.
---
Clean Everything Thoroughly
Everyone's level of "clean" is different. What is "clean" to me may not be acceptable to you. When you're listing your house for sale, you need to get your home as clean as possible.
Pretend that you're selling your house to a germaphobe. If you can afford it, hire a professional cleaning crew to spend a day performing a deep clean. It's well worth the money. When a house is slightly dirty, it can be difficult for homebuyers to emotionally attach to it, even if they are not clean people themselves.
It's an interesting irony that many home buyers expect the house they buy to be cleaner than the one they currently own. This truth is a reality that must be accounted for. A clean house gives the impression that the property has been well maintained and is a unique home that is better than the others available today. Clean everything thoroughly before selling your home.
---
Remove Evidence of Pets & Kids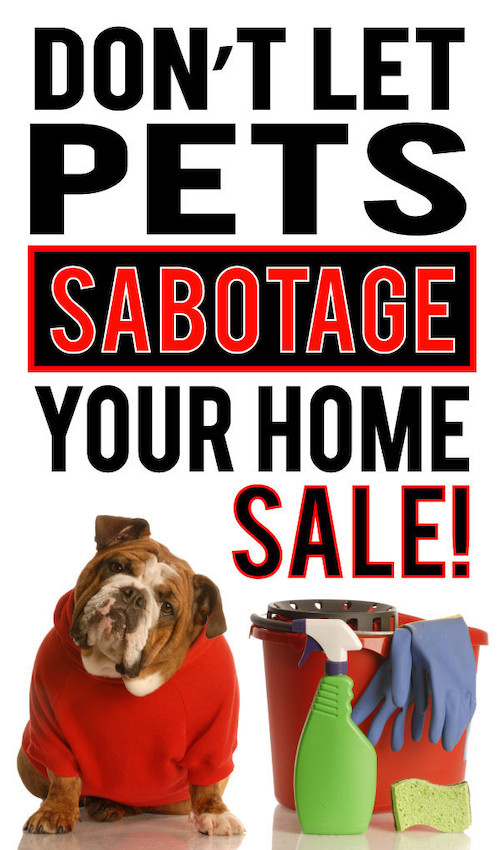 To sell your home quickly and for the most money, you'll want to appeal to every possible buyer. Not everyone is a fan of kids and pets. Your house may be the perfect layout, price, and design, but if it smells like animals or has toys stuffed in every corner, you may lose buyers.
Some home buyers won't even finish walking through a house if there is evidence of animals. Sometimes they'll rule out a place based on seeing a litter box in the property photos.
Don't forget that you can never experience the smell of your home as a buyer would. You live there and are used to its unique smell. It's best to get a second opinion from your real estate agent.
Colorado Springs is the most pet-friendly city that I have ever lived in. Residents here bring pets when they go to breakfast, get their hair cut, or even shopping. Sometimes it seems as if everyone in this town loves animals, but it's just not the case.
There are many people with pet allergies; one of them might be your perfect buyer. Take the time to make your home appeal to them. It might put extra money in your pocket at the closing table.
Statistically, pet odors are among the most common reasons for a home to stay on the market for a long time.
A home that children have ravaged can be equally unappealing. Be sure that your kid's presence in your home is kept to a minimum before listing your home for sale.
---
Replace Outdated Fixtures
This topic is an easy fix that can have a considerable impact on the presentation of your home. If you have old brass door handles or brass chandeliers, you should replace them. It makes your home look outdated and gives homebuyers the impression that they have a lot of work to do before moving in.
You can buy a contractor pack of brushed nickel door handles for $5 at home improvement stores. If you are appealing to high-end buyers, spend some money on designer door handles. If you have old light switch covers, replace them all as well. You'll be surprised by how much of a difference it makes.
Spend some time walking through your home and identify every fixture that reveals the property's date. Replace as many outdated items as possible before selling your home. Be sure to mention essential updates in your listing description.
---
Shampoo or Replace Carpets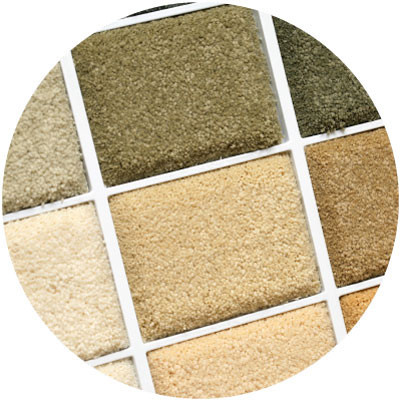 "Should I replace the carpet before selling my house?" This is one of the most common questions that home sellers ask Realtors.
Carpets show more damage than almost any part of your home. If you have carpeting in your home, it's probably going to be a problem. If the carpets are not stained and are newer, you might get away with hiring a professional carpet cleaning company. If cleaning does not restore them, you'll need to replace them.
Most Realtors will tell you that a home with worn-out, dirty carpets is hard to sell. If the property is a foreclosure or priced under market value, it's not as big of an issue. However, if you want to compete for top dollar, you'll need to tackle this objection.
Carpets hold a lot of dirt and odor. They must look and smell clean for your showings. If carpets cannot be restored to their original condition, measure the square foot of your home and get an estimate of what the new carpet will cost. New carpet can have a big impact on your home sale.
Replacing high-traffic areas with hardwood floors is another option that can increase your home's value. Consult with your real estate agent for the best results.
---
Touch Up or Re-Paint
If it's been more than a year since your house's interior has been painted, then it's time for some touching up. If you have paint left from the last time you painted, use it to touch up areas with nail holes, scrapes, and handprints.
Touching up existing paint is very easy and makes your home look new again. If you do not have extra touch-up paint, you can try to peel off existing paint or cut a small section of sheetrock (which you can repair later). Please do this in an area where it's not very noticeable, like in a closet or behind a door.
Take the sample to a local paint store and have them color match it. You may need to do this 2 or 3 times to get the color right. Once you have a close match, use it to make your walls look new again.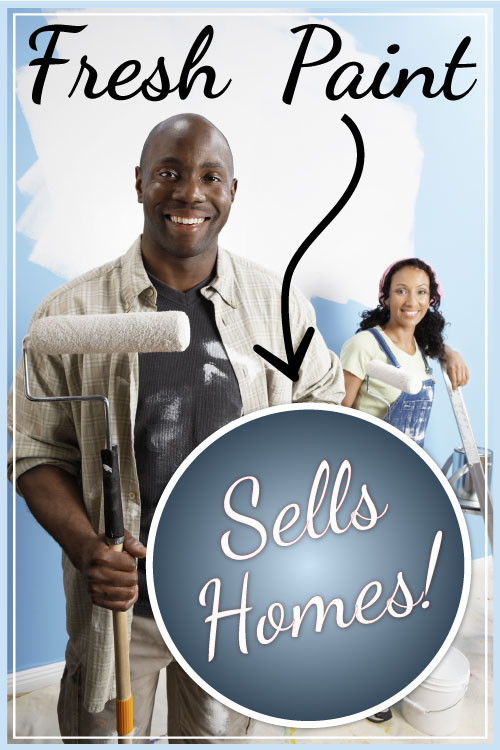 If you have intense colors in your house (purple, burgundy, lime green, etc.), it would be wise to paint them with a neutral color. I tell clients that they should not have more than three neutral colors in their home. The more colors, the more chance you have for objections.
You shouldn't take it personally if someone else does not share your affection for orange. Remember, there are many different types of people, and you're trying to appeal to as many as possible. Neutral colors are the primary way to appeal to the most significant amount of buyers. Even those who like intense colors are not always going to like your choices.
You also have to consider that the homebuyer's furnishings and drapes have to match your house's colors. The probability of your extreme color choices working for most buyers is quite slim. For this reason, good Realtors will recommend painting with neutral colors. People will rarely object to buying a home with neutral colors but will often object to a home with strong color choices.
If you have exterior paint that needs restoration, take the time to work outside of your home. This step includes mailbox posts, fences, storage sheds, house siding, and trim work. The exterior of your home needs to look well maintained to encourage a substantial offer from a buyer.
Bonus Tip: Paint makes a home smell new. People love new. If you have door trim with oil-based paint, find a match to that paint and keep it handy. Before a showing, dab a little bit of paint on top of the door trim where no one would place their hands during a showing.
The smell from the paint makes the home smell fresh and new. Oil-based paint has a strong odor, so only use it a little bit and do it three or four places throughout the home.
---
Rent a Storage Unit
If you live in your house as most people do, your closets are full, and your garage is packed from floor to ceiling. This is normal. The problem is that some of the homes you will be competing with are either vacant or almost vacant. These homes will show great because the buyers can visualize themselves moving in much quicker.
It is wise to rent a storage unit to fully de-cluttered and stay competitive. Start loading the storage unit with everything you will not need while your house is on the market. Pack the back of the space with items that you're least likely to require.
The more you put in storage, the better. If you have to question, "Should I store this?" the answer is: "Yes!". Start packing as though your house already sold, and you only have a month left to live in it.
The more you put in storage, the less you will need because your home will sell much faster! Buyers love homes that appear move-in-ready.
---
Freshen Up Landscaping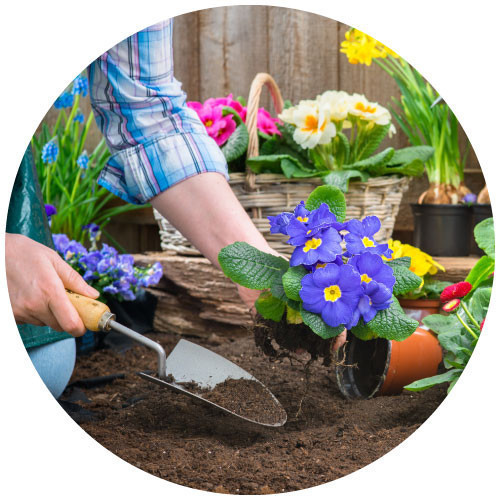 Statistically, landscaping is the biggest bang for your buck when listing your home for sale. We've all heard about the importance of "curb appeal," and we know that first impressions are HUGE in real estate.
The fastest way to freshen up your landscaping is with new mulch. Spread a fresh layer of it throughout your landscaped areas. This step is inexpensive and requires very little time commitment.
If you'd like to make an even better first impression, plant some colorful flowers, making your new mulch stand out even more. Trim any overgrown plants and bushes and clean up your outdoor spaces to look new again. This step is likely to significantly impact your buyer's first impression and positively influence their purchasing decision.
---
Get Advice From an Experienced Realtor
Every property is different and will have unique and specific areas to address. Experienced buyer's agents look at dozens of homes throughout the week. When real estate agents walk through your house at a listing appointment, they have buyer's voices in our heads calling out objections. Their experience is invaluable when preparing your home for sale.
Realtors know what buyers want because they tell us every day. Every market is different, and there are other tactics for each area. An experienced Realtor will point out all of the objections you can expect to hear from your potential buyers. There will always be Sellers that don't want to listen to it, but this is valuable information, so be sure to take advantage of their knowledge early on in the listing process.
Some folk will try to sell their home for sale by owner. They do this to avoid paying real estate commissions to Realtors. These homes often never make it to the local multiple listing service (MLS), so they get less foot traffic. They are less likely to experience multiple offers.
---
Final Thoughts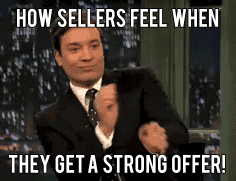 As you read through the list above, don't be intimidated by the scope of work. Make a list of things that you feel are important for your home sale, and then plan accordingly. Tackle one item at a time, and before you know it, your list is complete.
Once your house is ready to put on the market, it will most likely get an offer before your competition does. Many sellers will try to avoid some of the steps mentioned above. If you take the time and expense to tackle these issues, your house should outshine the others and sell for the highest sales price possible.
When it comes to selling your home, the adage "you get out what you put in" rings true. Your efforts will be well rewarded.

Hi! I'm Andrew Fortune, the founder of Great Colorado Homes and the creator of this website. I'm also a Realtor in Colorado Springs. Thank you for taking the time to read this blog post. I appreciate your time spent on this site and am always open to suggestions and ideas from our readers. You can all my contact info here. I'd love to hear from you.
---
Our Most Recent Blog Posts:
---