Briargate
Comfort and Class
Known for its convenience to great shopping, excellent schools, well designed neighborhood layouts, and its proximity to I-25, Briargate is one of the fastest growing areas in the Colorado Springs area. Homes for sale in Briargate are highly sought after and tend to only stay on the market for a few days if they are priced right. With neighborhoods like Cordera and Pine Creek building new homes, Briagate continues to expand and offer a great living experience to its residents.
Briargate Real Estate Statistics
| | |
| --- | --- |
| Homes for Sale: | |
| Average Price | |
| Highest Home Price | |
| Lowest Home Price | |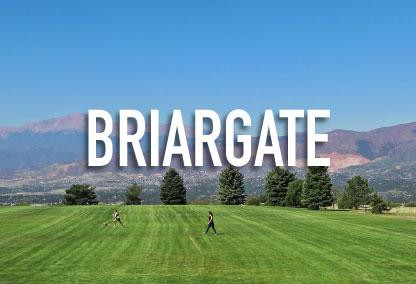 ---
Newest Homes for Sale in Briargate
All Listings
$200,000- $300,000
$300,000- $400,000
$400,000- $500,000
$500,000- $600,000
$600,000- $700,000
$700,000- $800,000
$800,000- $900,000
$900,000- $1,000,000
Over $1,000,000
---
BRIARGATE in Colorado Springs, CO
Briargate is a Master Planned community in Northeast Colorado Springs, encompassing about 10,000 acres. Briargate offers a full range of activities; from the Promenade Shops at Briargate to the Briargate Family YMCA, and who could forget about the highly rated 18-hole championship Pine Creek Golf Course! To top it all off, the new John Venezia Park (pictured in the photo) is one of the best parks in all of Colorado Springs.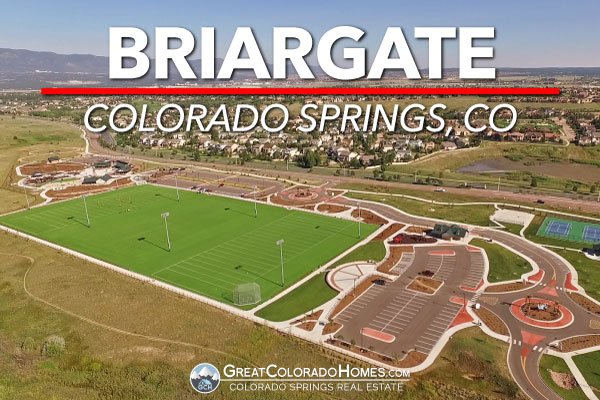 Known for its convenience to great shopping, excellent schools, and well-designed neighborhood layouts, Briargate is one of the most sought-after areas in Colorado Springs. Homes for sale in Briargate are in high demand. Some of the homes in Briagate were built in the 1990′s, while there are still many new neighborhoods with brand new homes.
Amenities
Most neighborhoods in Briargate are laid out on thoughtful, family-oriented, safe neighborhood settings; featuring lots of cul-de-sacs, parks, and community centers. In addition to the wonderful neighborhood parks, there are also numerous trail systems in which you can take full advantage of great Colorado outdoors. Briargate trail is about 2 miles long with a few steep inclines and plenty of open space and sunny views. Within Briargate you will find easy access to shopping, as it is home to many new retail centers including Grocery Stores, Restaurants and Specialty shops.
District 20 Schools
Residents of Briargate attend the highly-acclaimed Academy School District 20. This school district is one of the main reasons for the constantly rising home prices in Briargate. It is the one of the most sought after school district in Colorado Springs.
---
MORE BRIARGATE NEIGHBORHOODS TO EXPLORE
---
---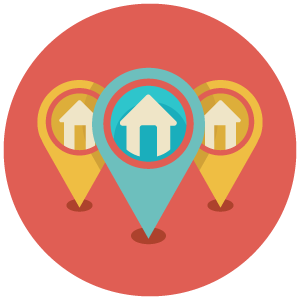 Explore Local Areas
Right Here
Here's a quick list of local areas and neighborhoods with all their available listings.
---
How's our local real estate market doing?
Click PLAY to view last month's statistics!