Colorado Springs Homes for Sale
Local Real Estate Guide
In 2023, U.S. News and World Report ranked the city of Colorado Springs as the 9th best city to live in the United States. The housing market in Colorado Springs is highly competitive due to its popularity as one of America's most sought-after cities. It provides a desirable size, not excessively large nor too small, and offers a wide range of amenities. Our website is constantly updated every 15 minutes with the latest listings of homes for sale in Colorado Springs from the local Pikes Peak MLS.
Colorado Springs Real Estate Statistics
| | |
| --- | --- |
| Total Homes for Sale: | |
| Avg Home Price | |
| Average Home Size | |
| Average Year Built | |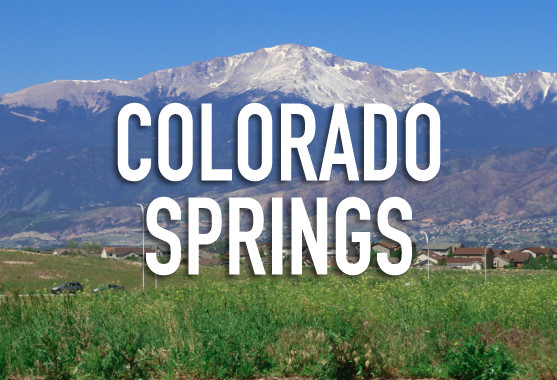 ---
---
Available Homes for Sale in Colorado Springs
1243 Properties Found.

Page 1 of 139
$1,250,000
2Bed | 2 Bath | 1,791 Sq Ft | 0.21 Acres

$375,000
3Bed | 2 Bath | 1,802 Sq Ft | 0.00 Acres

$500,000
3Bed | 3 Bath | 2,489 Sq Ft | 0.48 Acres

$629,900
3Bed | 4 Bath | 3,134 Sq Ft | 0.12 Acres

$395,000
3Bed | 1 Bath | 1,250 Sq Ft | 0.18 Acres

$435,000
3Bed | 3 Bath | 3,138 Sq Ft | 0.04 Acres

$287,000
2Bed | 1 Bath | 435 Sq Ft | 0.07 Acres

$365,000
2Bed | 3 Bath | 1,625 Sq Ft | 0.04 Acres

$439,900
4Bed | 2 Bath | 2,144 Sq Ft | 0.28 Acres

---
More Information About Colorado Springs, CO
The Pikes Peak region is one of the most popular areas in the Rocky Mountains. It continues to attract people from all over the country, which keeps our local housing market healthy in Colorado Springs.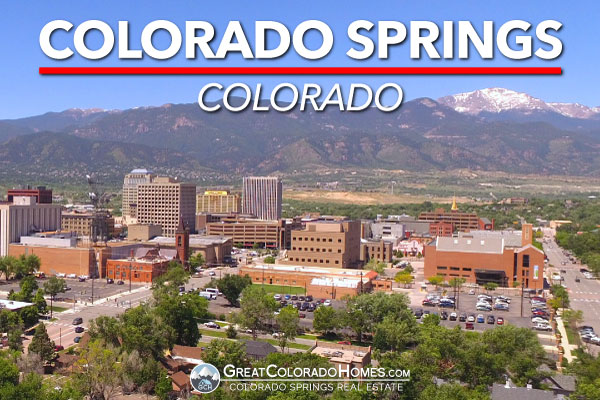 The population density is lower than average, at 2325 people per square mile. The extra space is one of the appealing aspects of the city that keeps drawing people from the Denver area. With plenty of room to grow, El Paso County will continue its growth trends for many years.
The average median single family home value was around $495,000 in May 2023, nearly $100,000 less than Denver's average home price. The lower cost of living helps boost Colorado Spring's reputation as a desirable place. The average household income is just under $72,000.
The population is estimated to be over 693,000 residents, including all the metro areas. It's the 2nd largest city in Colorado, behind Denver. Colorado Springs has grown by 15% over the past decade, making it the 25th fastest-growing city in the US.
The elevation is above 6,000 feet, covering a land area of 186 square miles. The geography of the area varies dramatically from neighborhood to neighborhood. There are foothills, bluffs, cliffs, rolling hills, treed forests, mountain-side properties, and flat farmland, all within a few minutes of each other and ranging from 6,000 to 7,500 feet in elevation. It's essential to know the area well before buying a home here.
Colorado Springs is known for being Olympic City, USA. It is the Olympic training center's official home, attracting Olympic athletes from all over the country. The paralympic training center and Museum are located near downtown.
The Olympic City is known for its thriving military community. Currently, the Fort Carson Army Base is the largest employer in the town, employing an estimated 10% of its population. The Air Force Academy is also an important military center. Its unique architecture and 18,500-acre location off of Interstate-25 make it a well-known part of the city.
In 2005, the city council completed and dedicated America the Beautiful Park downtown. It includes a 17-acre park with 40 acres surrounding it, playgrounds, walking paths, and picnic pavilions. The Julie Penrose Fountain was dedicated the same year and is an iconic figure in this city.
The Cheyenne Mountain Zoo is one of the city's most popular attractions. In 2020 it was voted as the 4th best zoo in North America. It's a special place on the side of Cheyenne Mountain with incredible city views.
The central suburbs of Colorado Springs include Briargate, Broadmoor, Fountain, Powers, Black Forest, Northgate, Old Colorado City, Fort Carson, and Falcon. These cities and subdivisions are all located in El Paso County.
With many natural attractions like the Garden of the Gods Park, the Manitou Cliff Dwellings, and Pikes Peak, this town offers much more than the average American city. The local amenities cause more people to move to this city every year.
---
Popular Posts About Colorado Springs
---
Interactive Map of Colorado Springs Areas
---
---