Briargate in Colorado Springs
Local Real Estate Guide
Briargate is a popular part of Colorado Springs, located just north of downtown and south of Northgate. The community views itself as a family-focused area that boasts great educational opportunities for children. It also has parks where residents can enjoy nature. Briargate was first developed in the late 1970s and early 1980s. The typical single-family home floor plan features 2 to 3 car garages with 2,300 to 4,000 square feet of living space and 3-5 bedrooms.

At the southeast corner of Briargate, you have Chapel Hills Mall, which is one of the most popular shopping areas in Colorado Springs. At the Northwest end of Briargate, you have Cordera, Wolf Ranch, and Pine Creek. These are three of the most popular neighborhoods in El Paso County.
Briargate Real Estate Statistics
| | |
| --- | --- |
| Homes for Sale in Briargate: | |
| Avg Home Price | |
| Average Home Size | |
| Average Year Built | |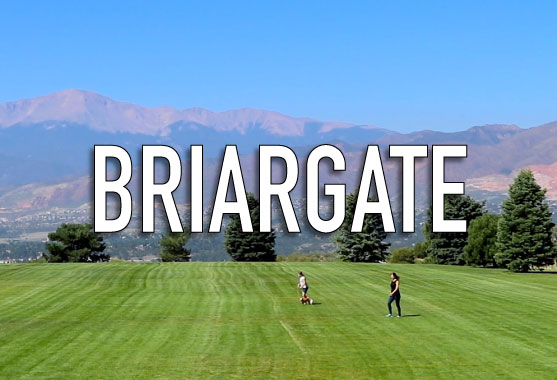 ---
Newest Homes for Sale in Briargate
All Listings
$400,000- $500,000
$500,000- $600,000
$600,000- $700,000
$700,000- $800,000
$800,000- $900,000
$900,000- $1,000,000
Over $1,000,000
$781,395
4Bed | 3 Bath | 3,601 Sq Ft | 0.31 Acres

$677,500
4Bed | 3 Bath | 3,615 Sq Ft | 0.19 Acres

$538,000
4Bed | 4 Bath | 2,954 Sq Ft | 0.25 Acres


Pending
$799,000
4Bed | 5 Bath | 4,063 Sq Ft | 0.19 Acres

$760,475
2Bed | 2 Bath | 3,957 Sq Ft | 0.23 Acres

$712,895
4Bed | 4 Bath | 3,477 Sq Ft | 0.14 Acres

$829,000
4Bed | 4 Bath | 3,826 Sq Ft | 0.19 Acres

$567,900
3Bed | 4 Bath | 1,996 Sq Ft | 0.05 Acres

$783,016
4Bed | 4 Bath | 3,750 Sq Ft | 0.16 Acres

---
LIVING IN BRIARGATE
Briargate is an area in Northeast Colorado Springs, encompassing over 10,000 acres. It was initially a small neighborhood off of I-25 and Academy Blvd back in the 1960s. The homes were rural with large lots and water wells.
As more neighborhoods began to develop, the community became known as the Briargate area. In the 1980s, it was annexed into Colorado Springs and has not stopped growing since. Most of the newer development is in zip code 80924, with multiple master-planned communities to choose from. In Briargate today, home for sale typically sell fast and for top dollar.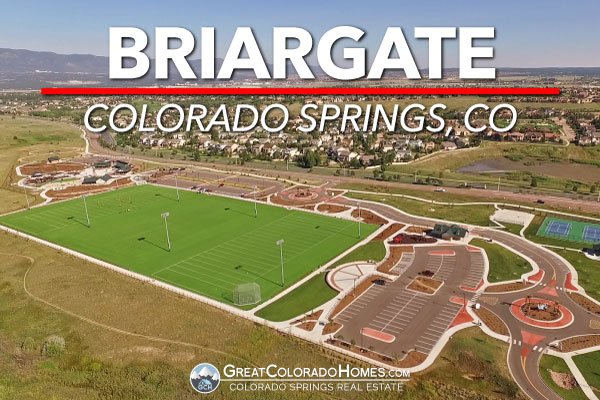 This popular area offers a full range of activities, from the Promenade Shops at Briargate to the local YMCA. The Chapel Hills Mall is the most popular mall in all of Colorado Springs. The immediate locations around this mall have the most extensive assortment of shopping options in El Paso County. The area shares Colorado's beautiful views of Pikes Peak and the front range.
Many of the neighborhoods in the area are connected by trails. Wolf Ranch, Cordera, and Pine Creek are the three largest neighborhoods. You can follow miles of trails through each community and travel all over town through the impressive trail system.
Briargate trail is about 2 miles long with a few steep inclines and plenty of open space and sunny views. The elevation around this area is estimated to be around 6,750 feet. The snowfall in Briargate is estimated to be 7.4 inches per year. This average is higher than downtown Colorado Springs but much lower than neighboring Black Forest and Monument.
The highly-rated 18-hole championship Pine Creek Golf Course is another popular attraction. This course has fantastic views of Pikes Peak and the front range mountains. Pine creek has a great fitness room, as well.
The new John Venezia Park (pictured in the photo) is one of the best parks in all of Colorado Springs. This stunning park has tennis courts, soccer and football fields, great playgrounds, and a fun water park. The gazebos are available to rent for birthday parties and events throughout the Summer.
The area offers easy access to both Powers Blvd and Interstate-25. It's one of the most easily accessible locations in all of El Paso County.
Residents of Briargate attend the highly-acclaimed Academy School District 20, known for their high test scores. It is one of the most sought-after school districts in Colorado Springs. Briargate is located within zip codes 80920 and 80924.
Check out our video of Briargate
---
Interactive Map of Briargate & Surrounding Areas
---