Meet Tom Enck
A Top Colorado Springs Realtor

Thank you for checking out my page! I'm a full-service Realtor in Colorado Springs and El Paso county. Here are a few details about me.
I grew up with the fantastic opportunity to live in many different places. My father was in the service for over twenty years, and I started my life in Heidelberg, Germany.
While I am not a Colorado native, as the common saying here goes, "I got here as quickly as I could." I am grateful to be able to call Colorado Springs home since 1998. I can say Colorado is easily the best place I've ever lived.
I have a degree in Business Management with an emphasis in Marketing from UCCS (University of Colorado Springs). I have over 21 years of experience in Customer Service. I earned my Real Estate license in 2014.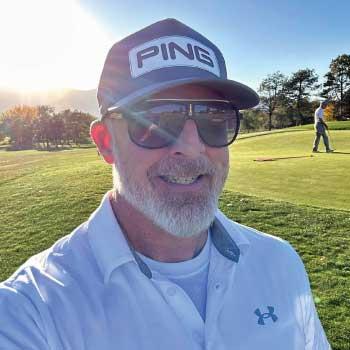 I'm an avid animal lover. In my free time, I enjoy spending time with my family, going to the gym, skiing, golfing, and taking in all the beauty Colorado offers.
I genuinely love the Real Estate industry and the fact that I can use my education for my clients. When not serving my clients, I stay updated with continuing Real Estate education and the everyday changes in our market.
Taking additional real estate classes, keeping up to date with market conditions, and learning in general are vital to ensuring the best service possible. Having been here for nearly three decades, I'm familiar with Colorado Springs and its surrounding areas.
I can help clients buy and sell homes throughout the front range, from the majestic mountains to the tranquil, rural plains. I am passionate about serving my clients.
My ultimate goal is to exceed their expectations and to leave a lasting, positive impression. I work extremely hard to ensure my clients get the best possible outcome.
---
Contact Tom
You can contact me through any means below or by filling out the form at the bottom of this page. I look forward to hearing from you.
---