Navigation
Should I Buy A "Rancher" or a "Two-Story" Style Home?
Posted by
Casey Fortune
3,110 Views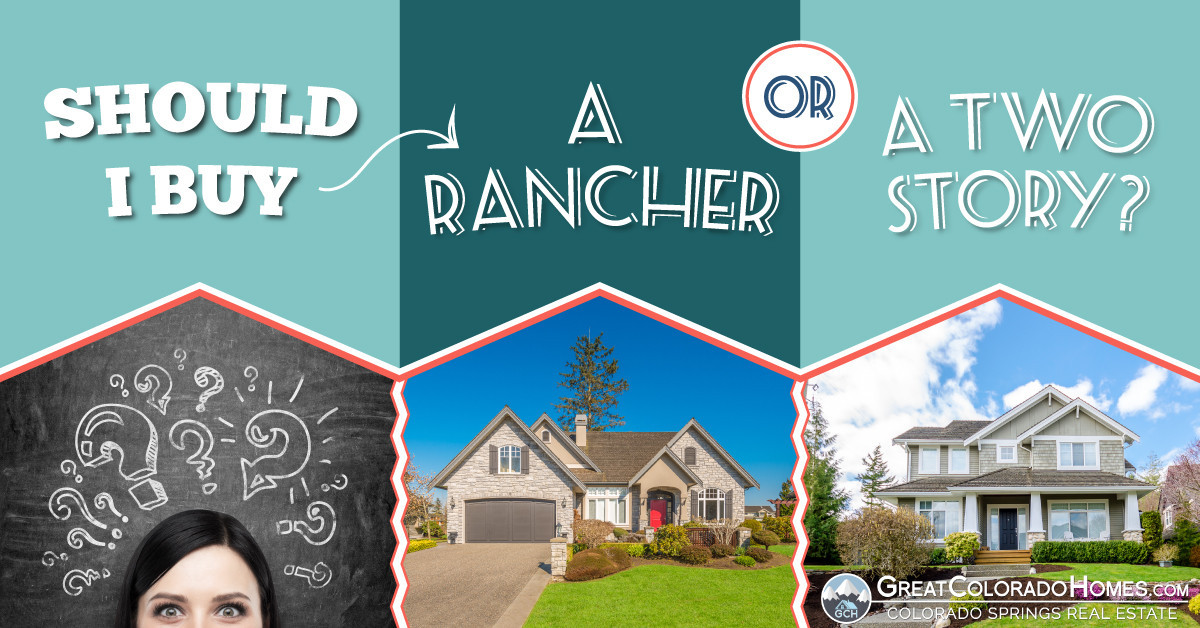 While showing properties, I often get this question from home buyers: "What are some differences between buying a 'Rancher' versus a 'Two-Story' home?" These are the two most common residential home styles in the Colorado Springs area.
If you're from another part of the country, you may have a different idea on what a "Rancher" is. Other State's soils and elevations require completely different foundation types, which means they have completely different floor plans. If you're new to the Colorado area, you'll appreciate this info.
---
What's a "Rancher"?
A "Ranch" style home in Colorado is simply a home with a main level and a basement. In Colorado, "Ranchers" are extremely common. The confusing part for home buyers coming from areas without basements is that our "Ranchers" technically have two "Stories", if you include the basement. In Colorado, the basement is not considered a "Story". Another point of confusion is that In other parts of the country the term "Rancher" refers to a specific elevation style. In Colorado "Rancher" homes can be any elevation style.
---
What's a "Two-Story"?
A "Two-Story" home is basically a home with a main level, a floor above, and a basement below. In other parts of the country, a 2 story is simply a main level with an upper story and no basement. This can be confusing to out-of-state buyers because our two-story often has 3- stories, when you include the basement.
Also, Ranchers and Two-Stories do not technically have to include a basement. Some Ranchers and Two-Stories do not have basements, but most in the Colorado Springs area do.
---
Other Terms to Know
Another Colorado term that we will discuss is a "Walkout". A Walkout is a type of basement that has access to outside through a door. Usually the home is built on the side of a hill so that the main level is level with the front yard and the basement "walk"s out to the backyard elevation. Walkouts are highly sought after as they feel less claustrophobic and usually offer more natural light in the basement.
We refer to basements that are elevated up high enough to see the yard at the window level as "Garden Level". So, if you're looking at homes online and you notice that it mentions a "Garden Level" basement, that just means that there is no door leading outside, but all of the windows are above the land grade. These basements get much more natural light from the windows than basements that are completely underground with window wells.
---
There are some major differences between the options that Ranchers and Two-Stories offer. Many home buyers will discover these things after they purchase a home. It's my hope that this article will help you determine which style of home is best for you before your home purchase. Let's take a look a 5 major differences of these two home types.
NATURAL LIGHT
Lighting can affect your mood, your energy level, and even your overall health. Homes with more natural light typically sell faster than homes that lack lighting because people are drawn to light. Each of these two home styles vary in their light offerings quite a bit.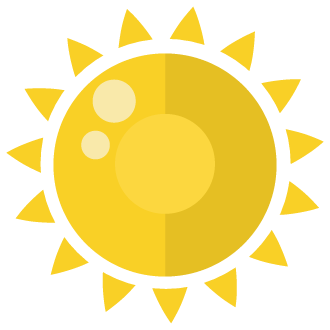 A Two-Story usually offers more natural light than a Rancher. Many two-story homes have a larger living area with a vaulted ceiling reaching up to 18 feet, and feature floor-to-ceiling windows. This is excellent for letting natural light fill the heart of the home. Often, two story homes will be designed around a central area with a large wall of windows. It's harder to find this kind of lighting in a Rancher layout.
A Rancher will often have a much larger foundation footprint but are typically not as bright as a two-story, because a good portion of the home is underground. Most two-story floorplans have bedrooms upstairs, which are much brighter than bedrooms in the basement.
Ranch style homes with windows above 8 feet high in the living area can be very helpful in letting natural light in. In the Winter time, the South facing windows will get the most sun, so the placement of the home on the lot also affects the amount of natural light. Natives to the area usually prefer a home that faces North or South so that they can get the maximum sun exposure on the front or the back of the home.
---
GENERATIONAL considerations
People who have a hard time getting up and down stairs usually prefer a Ranch style home because the main level contains everything they need. The master bedroom is almost always on the main level with easy access to the most frequently used areas, such as the kitchen and living room.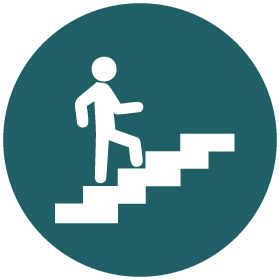 Many Two-Story floorplans situate the master bedroom on the upper level, requiring many trips up and down the stairs for the home owner(s). If you're moving into a house you plan to stay in long-term, you should definitely consider if you would want to walk up and down the stairs for the duration that you live in the home.
There are Two-Story homes in Colorado Springs with the master bedroom on the main floor, but they are typically larger homes with higher price tags. Also, each decade had its different design styles, so you can ask your Realtor for advice on what parts of town offer the most homes with designs that fit your style. You can save a lot of time and energy focusing your efforts on the neighborhoods that best fit your design needs.
---
FLOOR PLAN VARIATIONS
Ranchers and Two-Stories vary by more than just the extra set of stairs on the Two-Story. That extra set of stairs changes the whole layout of the home.
Ranch style homes in Colorado Springs typically have one large open area in the center of the home. This is conducive to the way the home is built. The roof lines usually focus on a peak point at the center of the home, which means many Ranchers have higher ceilings in the central areas.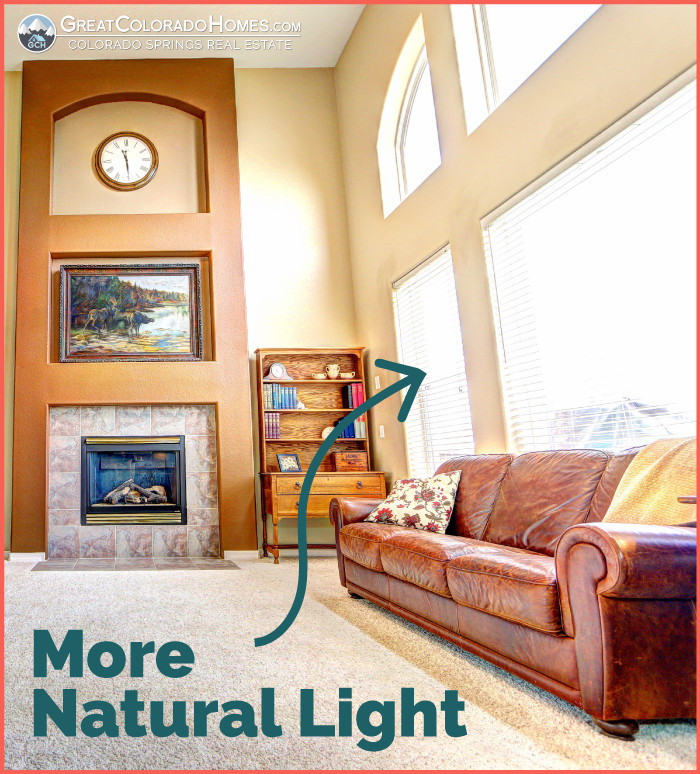 Two stories tend to be more compartmentalized and have more dividing walls on the main level because they need more support walls for the upper level. It's common to have the dining area walled off from the kitchen in a Two-Story home.
If you're looking for a large, open area in the heart of the home, it's likely that you will find more Ranch style models that meet your needs. It's possible to find large open areas in a Two-Story, but mostly in the 4,500 square foot and larger homes.
The second main difference between the two styles is the basement. Since a Rancher only has two levels and the Two Story has three levels, Ranch style homes tend to have larger basements that are designed for daily living. Many Two-Stories have unfinished basements in Colorado Springs. The home owners use them for storage, or eventually build them out for media rooms and guest bedroom areas.
Since the basement area is so important in a Ranch style home, the ceiling height and walk-out availability are much more important. Local home buyers are always more interested in ranchers with 9 foot basement ceilings and walkout floor plans wtih sliding doors.
---
LOT SIZE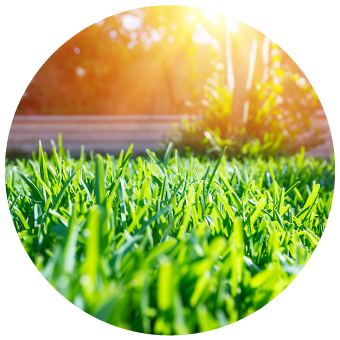 When looking at the size of a lot, keep in mind that the Rancher covers a much larger footprint, so you may be left with a smaller yard. This can be a big factor in neighborhoods where the homes are closer together on smaller lots. Many times, the backyard in a Rancher will be close to half the size of a yard in a Two-Story home.
In parts of Black Forest, there are more Ranchers than Two-Stories because most of the lots are on acreage. They have plenty of land, so a larger foundation footprint is easier to accommodate. In neighborhoods with small lots, you'll notice more Two-Story homes because the small foundation footprint provides more yard for the home owners.
---
PRICE & AVAILABILITY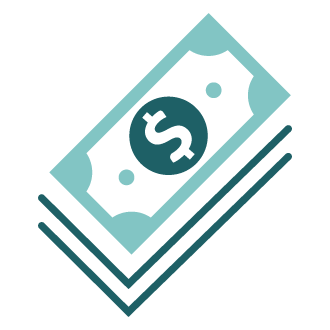 In Colorado Springs, Ranch style homes usually cost more than Two-Storys because there is more demand for them. Most anyone can live in a Ranch style home, but not everyone can handle the extra set of stairs in a Two-Story. For this reason, you'll want to factor in the extra cost for a Ranch style home.
A few appraisers have told us that Ranch style homes tend to sell for about 10% more than comparable Two-Stories. Of course this is not a hard set number, as the price difference between the two models depends on several different variables, but it's a good rule of thumb. If you are indifferent to the two home styles, this may be enough reason for you to consider a Two Story home, since they cost less.
---
Overview
I hope the information above gives you an idea of which home style is right for you. If stairs are an issue, the Rancher definitely makes more sense. If yard size and affordability are more important, then a Two-Story may be the best fit for you.
Your Realtor is thoroughly trained to walk you through the process of finding the best home. Be sure to discuss these points with them and be clear on your needs. They'll help you through the process to ensure you purchase the home that best fits your needs.

Hi! I'm Casey Fortune. I'm one of the head Realtors here at GreatColoradoHomes.com. Thanks for taking the time to read this article. Please feel free to share this article with someone who might benefit from it. I appreciate your time here on this site and am always open to suggestions and ideas from our readers.
---
Our Most Recent Blog Posts:
---