Navigation
How Much Does it Cost to Buy a House?
Posted by
Andrew Fortune
14,832 Views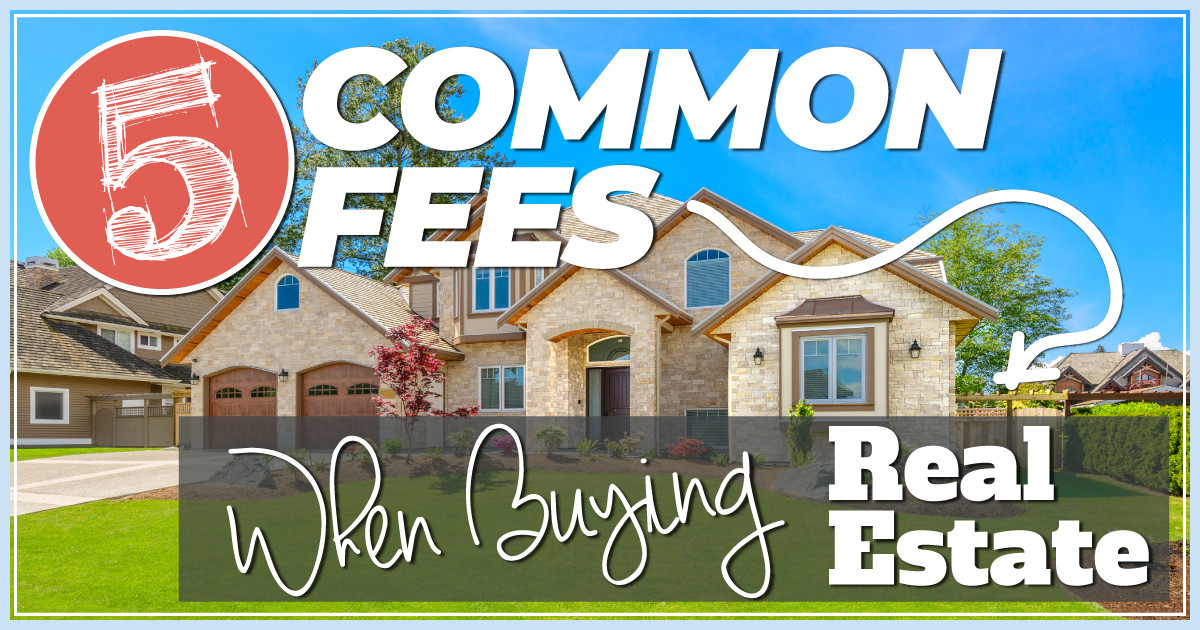 The Basic Expenses of Buying a Home
The average cost of buying a house is typically around 2% to 6.5% of the sales price. This is the amount of cash you will need on the closing day. Some loan products allow the homebuyer to roll these costs into the loan, such as VA loans. In those cases, minimal cash is required.
When buying a house, homebuyers commonly encounter the following fees:
Down payment: A portion of the total home price that is paid upfront at the time of closing.
Closing costs: These are fees charged by various parties involved in the home-buying process, such as lenders, title companies, and government agencies. Closing costs can include things like origination fees, title insurance, property survey fees, and recording fees.
Property taxes: Local taxes owed on the property, which are usually paid in installments as part of the monthly mortgage payment.
Homeowner's insurance: A policy that provides coverage for the home and its contents in the event of damage or loss.
Home inspections: An inspection of the property by a professional inspector, which is usually required by the lender. The cost of the inspection is typically paid by the buyer.
Appraisal fee: A fee charged for an appraisal of the property, which is required by the lender to determine the market value of the home.
Loan origination fee: A fee charged by the lender for processing the mortgage loan.
Private mortgage insurance (PMI): An insurance policy required by some lenders for borrowers who put down less than 20% of the home's value as a down payment.
These are the most common homebuyer fees, but the exact fees will vary based on the specific details of the transaction and the location of the property.
When you're looking at homes online, the sales price is not the only cost associated with purchasing the house. Many other fees are associated with buying and owning real estate. This article will help you break down these fees and better understand the additional costs of purchasing a home.
The fees are broken down into four separate sections, which you can click on to navigate directly to each section:
Let's start by taking a look at the main fees associated with purchasing a house.
---
THE 5 MOST COMMON COSTS ASSOCIATED WITH PURCHASING A HOME
Make sure that you are familiar with these fees and have budgeted for them.
1.) Downpayment - This is the most common fee that homebuyers understand. Typically downpayment expenses run around 3.0% to 5% of the sales price, but there are options for 0% downpayment loans. Some homebuyers believe the myth that you need 20% down to purchase a home.
There are programs that make it possible to buy a home with no downpayment if you and the property both meet the loan requirements. VA loans are a good example. FHA loans have special benefits, as well. The best way to find out home much money you will need for your down payment is to talk to a mortgage lender.
2.) Earnest Money - Earnest money is not necessarily a fee because you get the money back at closing. It is something to be aware of because you will need the funds ready when you submit a contract. Earnest money is a buyer's proof that they "earnestly" want to purchase the home.
A purchase contract is a great start, but there needs to be some cash involved to protect the seller's interests while taking their house off the market. In Colorado Springs, the earnest money is usually 1% of the purchase price. A home priced at $500,000 would typically ask $5,000 for earnest money. This $5,000 is credited back to the buyer at closing.
3.) Closing Costs - This is usually the second-largest out-of-pocket expense for a home buyer. I will break down these closing costs in more detail below, but I wanted to add them to this section because they should never be overlooked. Most of the fees involved in closing costs are associated with your loan preparation, credit score, and your debt-to-income ratio.
4.) Moving Expenses - This is an expense that seems to be rising every year. The cost of moving is dictated by the number of items and the distance you need to move. It's not uncommon for homebuyers to move across the country to spend well over $10,000 in moving expenses. First-time home buyers typically don't have as many possessions and can usually move with much less cost.
5.) Home Inspection - The home inspection is technically optional, but I would never recommend skipping this essential step. In most states, the real estate sales contract offers an inspection period for the homebuyer to have the property professionally inspected.
The home inspector will determine whether any problems need to be addressed before moving forward with the home purchase. In Colorado Springs, this fee is usually around $300-$700, depending on the home's size. Some inspectors specialize in certain parts of the house. You may also need to hire an additional inspector who specializes in one of the following industries below, based on the home you are buying:
Types of Home Inspections
Meth
Radon
Mold
Structural
Electrical
Sewer
Septic
Foundation

---
MORTGAGE LOAN FEES
These fees are incurred when using a mortgage to purchase real estate. They are not applicable for cash deals. Mortgage fees are usually the second highest monetary charge to a homebuyer, following the downpayment. Expect to pay from 2% to 6.5% + of the sales price, depending on your loan type and mortgage structure. All of these fees should be on your mortgage closing disclosure forms and loan estimates.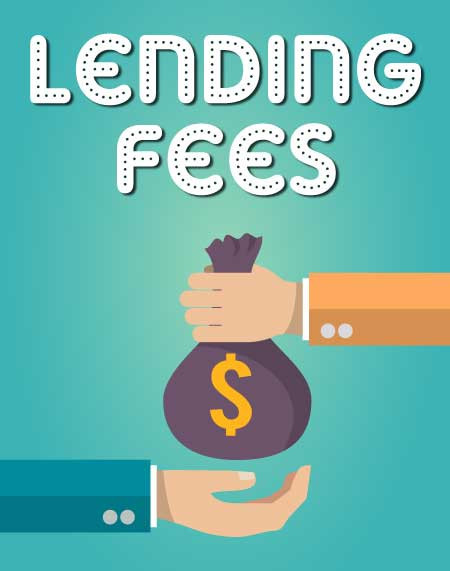 Loan Origination Fee - This is the most considerable fee on the mortgage side. It is the fee that you are paying the lender to generate or "originate" your mortgage. It is essentially the cost you pay the lender you've hired to prepare your mortgage for closing.
Discount Points - This is an optional fee that borrowers may be charged to pay down the interest rate. There are many different ways to structure a loan using discount points. Ask your mortgage lender to explain all your options if you plan on buying down your interest rate.
Application Fee - Some mortgage companies charge a fee to process your loan application for the time they have invested in processing it. Loan officers will process hundreds of applications, and many of them may not be ready for a loan yet. This fact is exceptionally accurate when lending requirements are more strict.
Credit Reporting Fee - Some mortgage companies will charge a fee for credit reporting when they check your credit. In many cases, this fee is from a 3rd party service passed on to the homebuyer.
Property Appraisal - Appraisals ensure that the mortgage company is not lending money over the property's fair market value. A professional appraiser will analyze the property to determine this value.
If the appraisal comes back reflecting a market value below the contract's sales price, the buyer and seller have to negotiate a solution to the problem. This appraisal fee is usually passed on to the buyer since it is a requirement of the loan.
Private Mortgage Insurance - Private mortgage insurance (PMI) is a fee that mortgage companies will charge when the loan amount is over 80% of the home's value. In many cases, the PMI will be dropped once a homebuyer's loan amount becomes less than 80% of the home's fair market value. PMI is included in your monthly payments. It is an important mortgage fee to research before entering into a home loan.
Property Survey - Your mortgage lender may require a survey of the property you are purchasing. They do this to verify the property's specifics and all the items on the land before lending money on the property. Many properties will have an existing survey. In most cases, the lender will accept the previous survey if there have not been any changes to the property. If there is no existing survey, the lender may require a new one. This expense is usually passed on to the buyer unless otherwise specified in the sales contract.
---
TITLE COMPANY FEES
Title company fees will vary by each state, and whether the buyer or seller pays them is negotiated in the sales contract. If you are paying cash for a property, many of these fees are not applicable. It is common for the seller to pay most of the title fees in the Colorado Springs area. We'll cover all the title fees below as a reference; many local Title Company websites offer specific estimates.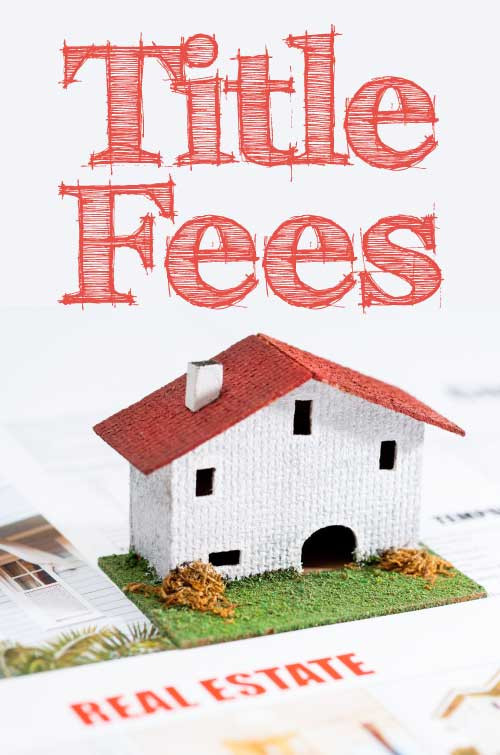 Title Insurance Fees - The title company will issue a Policy insuring the property against defects as to Title, as outlined in their commitment. Their fees are for all the administrative and document expenses required to obtain the items necessary before issuing a policy.
Title Search - The first thing that a title company does once they receive a new sales contract is to perform a title search. This step is a process of searching all previous records of the existing title history for the property.
Recording Fees - The title company will record the deed and any other relevant documents with the county recorder's office. This fee is passed on to the buyer at closing.
Owner's Title Policy - The Owner's Title Insurance Policy's cost is a percentage of the sales price. It can be paid for by the buyer or seller, as indicated in the Sales Contract.
Mortgagee Title Policy - A percentage of the sales price also calculates the buyer's mortgage company's Title Insurance Policy.
Flood Certificate - This certificate is required in areas where heavy flooding can occur. The fee will vary based on the state.
Escrow Fee - This is the fee that the Title Company charges for their services in processing your file.
Tax Certificates - The Title Company will order tax certificates from the appropriate office to show the payment history and the owed taxes. The Buyer will pay taxes from closing through the end of the year. This fee is commonly included in the mortgage payment.
Document Fees - Several documents will be prepared for your transaction. These docs will vary according to your situation. They can include the Deed, Deed of Trust, Notice to the Purchaser, various Affidavits, etc.
Recording Fees - Some of the documents generated, such as the Deed, will need to be recorded at the County Clerks office. These fees are passed on to the buyer and seller.
---
COMMON HOME OWNERSHIP EXPENSES
These are the fees involved with owning a home. These expenses can be a surprise to first-time homeowners if they have previously been renting. Make sure that you are aware of these expenses when purchasing a home.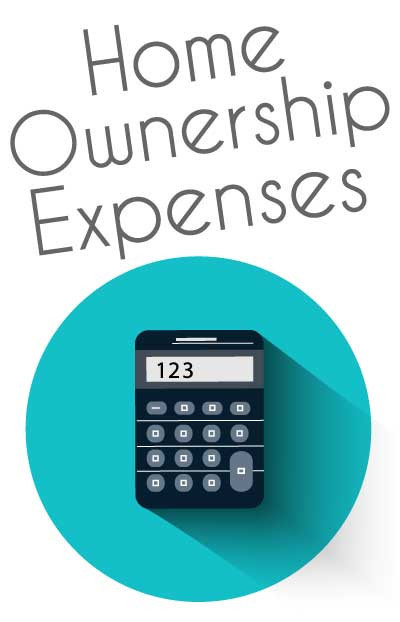 Home Owner's Insurance - Your mortgage company requires this expense because it protects their asset (your home). Home Owners insurance will vary based on the policy that you choose but expect it to be at least $1,000+ per year, based on your home's value. It is commonly escrowed into the monthly mortgage payment.
Property Taxes - This expense can vary significantly based on the state, municipality, and neighborhood of the home that you purchase. New communities typically have higher taxes. Some states have property tax rates as high as 6% of the home's value.
Home Owner's Association Dues - This expense is only relevant to properties in neighborhoods with a homeowners association. The neighborhood residents pay the fee to pay for all neighborhood maintenance and operating expenses. This expense will vary significantly based on the amenities of the subdivision or community. Townhomes and condos can have much higher fees because they typically take care of all the exterior maintenance and lawn care.
Property Maintenance & Repairs - When you rent real estate, most of the repairs are covered by your landlord or property management company. When you own real estate, you are responsible for repair costs. Make sure that you have some money set aside to handle these issues when they arrive.
Home Warranties - You can purchase a home warranty as a way to safeguard yourself from repair expenses in the future. Home warranties are extra protection on top of your homeowner's insurance that usually covers smaller items not covered in your homeowner's insurance policy.
Appliances and Fixtures - The most common items that need replacing in a home are appliances and fixtures. Refrigerators, washers/dryers, ovens, microwaves, ceiling fans, and lighting fixtures are all usually replaced at some point in time. Knowing the value of these items can be very helpful when considering purchasing a home.
Property Updates - If most of the homes in your neighborhood have granite countertops, marble backsplashes, and custom decks, then you will want to have these items in your home when you are ready to sell. This will ensure that you get top dollar for your home. There is an endless list of potential property updates. Do your research and make sure to update the items that will guarantee a return later when you sell.
Lawn Services - Lawn equipment, landscaping materials, and lawn maintenance can vary significantly based on your property. I recommend researching these expenses before purchasing a home to accurately cover the cost.
Basic Utilities - Water, gas, and electricity costs can vary from place to place. It is wise to ask for an estimate of utility costs from the owner before purchasing a home you are concerned about. Water fees can vary dramatically in Colorado, so make sure to look into this fee before buying a home.
---
With the information above, you should estimate your extra home-buying fees and be prepared ahead of time. These fees will vary from state to state, so make sure to ask your local real estate agent about them.

Hi! I'm Andrew Fortune, the founder of Great Colorado Homes and the creator of this website. I'm also a Realtor in Colorado Springs. Thank you for taking the time to read this blog post. I appreciate your time spent on this site and am always open to suggestions and ideas from our readers. You can all my contact info here. I'd love to hear from you.
---
Our Most Recent Blog Posts:
---