Homes for Sale on Acreage
in Colorado Springs, CO
As Colorado Springs grows, the land becomes more valuable every year. Whether you're looking for a heavily treed lot in the heart of Black Forest or a quiet equestrian property in the rolling hills of Peyton, we can help. This page is updated every 15 minutes and displays all of the current homes for sale on acreage within our local MLS.
Statistics About Homes on Acreage
| | |
| --- | --- |
| Total Homes for Sale: | |
| Average Home Price | |
| Highest Home Price | |
| Lowest Home Price | |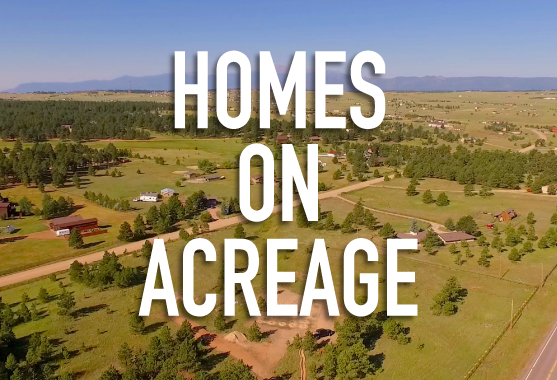 ---
Available Homes for Sale with Acreage in Colorado Springs
All Listings
$200,000- $300,000
$300,000- $400,000
$400,000- $500,000
$500,000- $600,000
$600,000- $700,000
$700,000- $800,000
$800,000- $900,000
$900,000- $1,000,000
Over $1,000,000
---
INFORMATION ABOUT HOMES FOR SALE ON ACEARGE
Home for sale on acreage in Colorado Springs, Co is becoming harder to find as local developers are buying up land. Places like Calhan, Elbert, and Peyton still have five-to-forty acre lots, but most of the area directly around Colorado Springs does not.
As you search for homes on acreage, be sure to click the button above that says "Receive New Listings In This Criteria." You will automatically be notified anytime a new home comes on the market with acreage. This is one of the best ways to stay on top of the market and never miss a hot listing.
---
When considering a home on acreage, it's essential to understand Colorado water rights and how they can affect your property. Check out this article to get more information about this critical topic.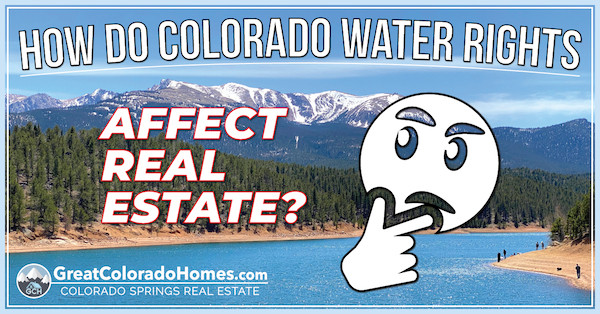 ---