Palmer Lake, CO
Homes for Sale
Palmer Lake is a small town with a large story. Located at the foot of the front range mountains, directly between Denver and Colorado Springs, this small town has served as a refuge from the hustle and bustle of the big city life since it was founded in 1882. Originally plotted as a vacation community, the area has always been treasured for its small-town lifestyle and the elaborate matrix of trails that go on for miles in the mountain range. This page is updated every 15-minutes with the most recent listings from our local MLS.
Palmer Lake Real Estate Statistics
| | |
| --- | --- |
| Homes for Sale: | |
| Avg Home Price | |
| Average Home Size | |
| Average Year Built | |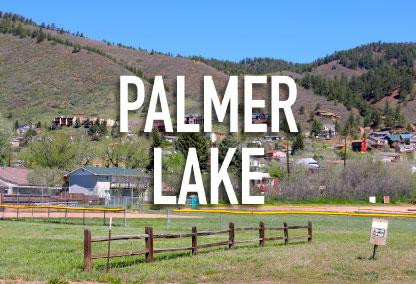 ---
Available Homes for Sale in Palmer Lake, CO
$1,050,000
5Bed | 4 Bath | 5,207 Sq Ft | 0.33 Acres

$975,000
4Bed | 4 Bath | 3,365 Sq Ft | 0.21 Acres


Pending
$525,000
3Bed | 3 Bath | 1,622 Sq Ft | 0.11 Acres


Pending
$575,000
5Bed | 3 Bath | 2,070 Sq Ft | 0.15 Acres


Pending
$629,000
4Bed | 3 Bath | 2,371 Sq Ft | 0.20 Acres


Pending
$439,700
3Bed | 2 Bath | 1,686 Sq Ft | 0.22 Acres

$495,000
3Bed | 2 Bath | 1,586 Sq Ft | 0.25 Acres

$385,000
3Bed | 3 Bath | 1,483 Sq Ft | 0.00 Acres

$395,000
3Bed | 3 Bath | 1,442 Sq Ft | 0.01 Acres

---
LIVING IN PALMER LAKE, CO
Palmer Lake is located just North of Monument, CO, and is surrounded by Pike National Forest and the Greenland Open Space Preserve. The town's population is 2,420 people and has only grown by 241 people over the last 10 years. For this reason, Palmer Lake is a great place to live for those who value privacy, quiet, and a small-town lifestyle.
History of Palmer Lake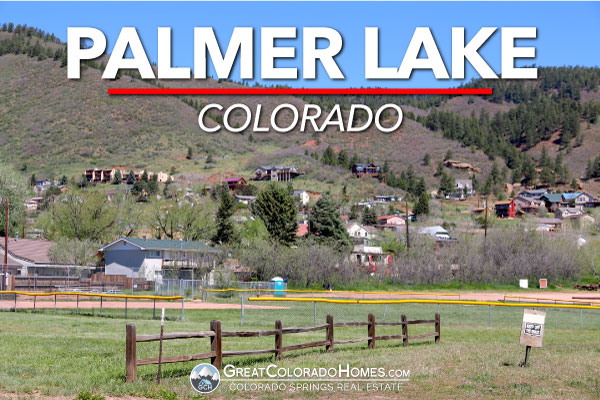 In 1871, General William Palmer purchased a large portion of the land in Palmer Lake for the Denver Rio Grande Railroad. This was the only place for the steam trains to stop and gather water from a natural resource along the front range mountains. Dr. William Finley officially purchased the land and plotted out the city of Palmer Lake in 1882. The area was intended to be a vacation area and was offered as a healthy place to get away and relax. Palmer Lake has a rich history and many stories during the wild west of Indian scalping, shootouts, and saloon raids.
Palmer Lake's Star of Bethlehem
Many tourists and residents from other parts of Colorado have noticed the bright 5 point start lit up in December and throughout the year for special occasions. It is 475 feet across and rests on Sundance Mountain in Palmer Lake. This star represented Bethlehem's star from the Bible and was originally constructed in 1935 by Jack and Bert Sloan. In 1976, the star was reconstructed by the city and had been a staple of the community ever since, ushering in the joy of Christmas that can be seen from many miles away.
Things to Do in Palmer Lake
There are two reservoirs behind the lake that open to the public and great for hiking and/or fishing. The Upper Reservoir is a great place to get away into the mountains and catch a few fish. The trail to these reservoirs starts in the center of town and continues up into the mountain range. It's one of our favorite places to spend a day off. There are many trails throughout the hills and mountains in Palmer Lake. Bringing a map of the trails if you venture out that way because it is easy to get lost.
More Details on Palmer Lake, CO
Palmer Lake does not have a mandatory Homeowners Association. This area is zoned to Lewis-Palmer School District 38 with Palmer Lake Elementary, Lewis-Palmer Middle School, and Lewis-Palmer High School as the primary schools for the kids in the community. Palmer Lake is considered to be part of the Tri-Lakes MLS area within zip code 80133. If you need a local Palmer Lake Realtor to help you navigate the area, feel free to contact us anytime. We'd love to hear from you!
---
Interactive Map of the Tri-Lakes Area
---