PATTY JEWETT in Colorado Springs, CO
Patty Jewett is an old part of town near downtown Colorado Springs and the Old North End, which wraps around the Patty Jewitt golf course. It's a charming section of town that features old Victorian homes and bungalows. The homes tend to be smaller than those in its neighboring community of the Old North End. The mature trees in this area shade the streets and create a unique atmosphere, maintaining its popularity. There are homes in this neighborhood that were built as far back as 1890.
The Patty Jewett Golf Course is one of the oldest courses in the United States. It's the pride and joy of this area. Another benefit of this area is the Shooks Run trail, which runs right through the center of Patty Jewett. This is a paved trail with great scenery and beautiful trees.
---
Homes for Sale in the Patty Jewett Area
$859,900
4Bed | 3 Bath | 3,535 Sq Ft | 0.20 Acres

$660,000
4Bed | 2 Bath | 2,412 Sq Ft | 0.17 Acres

$335,000
5Bed | 2 Bath | 2,316 Sq Ft | 0.19 Acres


Pending
$530,000
3Bed | 2 Bath | 1,632 Sq Ft | 0.16 Acres


Pending
$389,000
2Bed | 1 Bath | 1,094 Sq Ft | 0.09 Acres

$425,000
4Bed | 3 Bath | 2,288 Sq Ft | 0.19 Acres


Pending
$490,000
3Bed | 2 Bath | 2,220 Sq Ft | 0.14 Acres

$515,000
3Bed | 2 Bath | 968 Sq Ft | 0.12 Acres

---
LIVING IN THE PATTY JEWETT NEIGHBORHOOD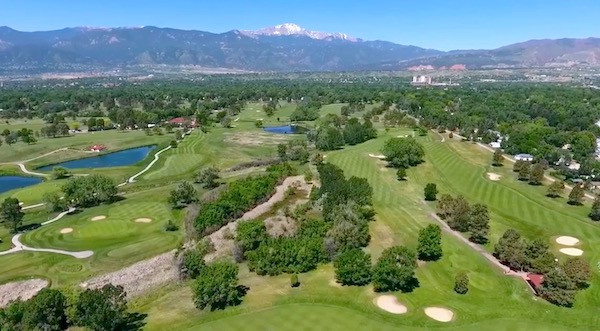 People living in the Patty Jewett area appreciate the mature landscaping and charming tree-lined streets. Since this area has been established for many decades, it does not have a Home Owners Association. Patty Jewett is an assortment of different streets bunched together around the Patty Jewett Golf Course.
Patty Jewett is zoned to Colorado Springs School District 11 with Taylor Elementary School, Galileo Middle School, and Palmer High School as the primary schools for kids in the community. Patty Jewett is considered to be part of the Central Colorado Springs MLS area within zip code 80909. If you need a local Colorado Springs Realtor to help you navigate the area, feel free to contact us anytime. We'd love to hear from you!
---
Interactive Map of Central Colorado Springs
---