Navigation
Home Buyer Checklist: 10 Items To Check Before Falling In Love With A House
Posted by
Andrew Fortune
2,162 Views

---
The excitement of buying a home can leave your head spinning once you've signed a sales contract. There are so many things that happen after the seller accepts your offer. Most home buyers will have a full property inspection performed once they have a home under contract. Some of them will feel that the inspection report is all they need to evaluate before moving forward with a contract. Unfortunately, this is not 100% accurate. There are other issues that you need to research as well, that go beyond the scope of work involved in a regular home inspection.
I created this article and infographic to help home buyers understand some of the items they should check before falling in love with a house. Keep in mind that the list below does not cover every possible item that should be researched when buying a home. There can be area specific problems; like flood plains and termites, that are not as common in Colorado as other states. Be sure to consult with your local Realtor to help you determine some other items that are relevant for your area. A Realtor's experience and local knowledge can help you avoid most issues ahead of time, before you get too emotionally attached to a property.
The focus of this article is to help you understand the weight that emotions can have in your home shopping experience. As you may already know, homes typically look different in person than they do online. It's smart to discipline yourself to avoid getting too excited about a property you found online until you have seen it in person. Then, once you see it and start to fall in love with it, make sure to maintain a healthy emotionally distance until you have fully researched the items below. This will help you to stay objective through negotiations and deal with problems in a healthy way. Strong emotions can cause you to make decisions that you may regret later on.

Proper Permits
When you look at a house that is 30+ years old, chances are high that there has been some work done to it at some point in time. In Colorado Springs, you can pull the permit history of any property by entering the address on this website. Take the time to look at the permit history to see what has been done to the property.
Permit regulations will vary from city to city, so have a real estate professional help you if you don't know what to look for. Common un-permitted items in Colorado Springs are: deck additions, water heaters, air conditioners, and basement additions. If you find something that is not original to the house, make sure that it is either permitted, or does not require a permit. Otherwise, you may be inheriting some costly repairs when you try to sell later on.
---
HOA Restrictions
Home Owner's Associations come in all shapes and sizes. First, determine whether there is an existing home owner's association for the neighborhood, and if it is mandatory to join for all residents. Next, obtain a copy of their rules and by-laws to make sure that there are no restrictions that may hinder your use of the property later on. Strict HOA's can feel very constraining for some home owners, while others appreciate their ability to keep home values up.
I'll cover a few common HOA issues below, but you'll want to read the specific HOA rules and bylaws for the neighborhood you are considering to fully understand what you're getting yourself into when you by a home. When you work with an experienced local Realtor, they will often know many of the important rules for the larger neighborhoods in your area. Use their experience to your advantage.
---
Future Area Plans
Imagine the disappointment of moving to an area with an serene open field next to it, only to later learn that someone plans to build a public storage facility on it. The view from your property will be blocked and you'll be listening to people move stuff around their storage units all day long. There are many different scenarios that this topic can cover, so you really need to do as much research about an area as possible. Sometimes this information is not made public and is nearly impossible to know. If no information is available, you will need to decide wether or not the property is worth the risk of not knowing.
I once bought a home in a newly constructed Master Planned neighborhood that promised to build a large water feature and kid's splash pad a couple of blocks away in our section. We were very excited about it at the time. We lived there for 3 years and it never happened. I still don't think it has been built. Many times, situations like this are very hard to predict, but there are times when future developments are made public and the information is available online. Be sure to do your due diligence to make sure there is no information online about future developments that would hinder the enjoyment of your property or affect your home value. It is your responsibility to determine these issues.
---
HOA Stability
Home Owners Associations are run in many different ways with varying financial obligations, but most all of them have a budget. Make sure you find out the financial condition of a home owner's association before buying a house in the area. Some HOA's are in bankruptcy, or currently under litigation that could cause them to dissolve, with plenty of neighborhood drama to follow. Find out as much about the HOA stability as possible. You can have your Realtor ask them for a fiscal report. If you purchase a house in an area with a poorly managed HOA, it may affect your home values in the future. Once an HOA is dismantled, it can be very difficult to form a new one later on.
---
Condition of HVAC
There are few issues more costly than having to completely replace an air conditioner or heating system. In Colorado Springs, there are many homes that do not have air conditioning. That does not necessarily mean that the home does not need AC. Sometimes you will find obvious evidence that a window unit AC has been used in the past. That's a clear sign that the home might need a central AC unit. It's a major expense to add an air conditioning unit to a house that was built without one. The first thing to do is determine whether the house does actually have an AC unit or not. Then check the heating system. Most every house will have some form of heat. Make sure that the AC and heat are both sufficient for the size of the property and are fully functional. HVAC issues are easy to address upfront while you're in your contractual inspection period. If you miss an issue with the HVAC system and close on a property, you may end up spending thousands later on trying to fix it.
---
Roof Life Expectancy
A roof replacement is one of the most expensive repairs of home ownership. A typical roof replacement in Colorado Springs can run from $4,000 to $15,000+ depending on the roof type and size of the home. We also have quite a bit of hail in our area. Today, I was negotiating a roof replacement on a home for a buyer of mine. The roof was only 5 years old, but hail has already damaged it to the point of needing replacing. This is a common scenario in our market.
In Colorado Springs, we have many homes with T-lock roofs. These shingles are no longer sold, so most insurance companies will not insure a home that has a T-lock roof. Most of the time, the seller has to have the roof replaced before selling the home. Here's what a T-lock roof looks like: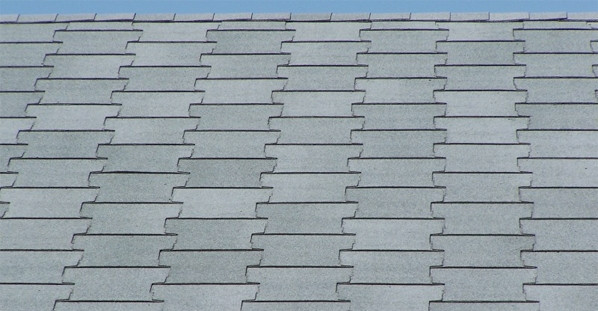 Notice the "t" shape of the shingles? If you see a roof that looks like this, it's highly possible that you will need to negotiate a new roof before closing, so that your home owners insurance will provide coverage. Home owner's insurance is required by most mortgage companies to purchase a home, so it has to be resolved if you're using a mortgage.
Don't ever assume that a roof is in good shape. Before buying a house, make sure to have the roof inspected closely to make sure that it has a decent life expectancy and no major issues.
---
School Zoning
School district zoning plays a major impact on home values. Whether or not you have kids in school, this is an issue that you need to research before buying a house. You also need to research the history of the zoning boundaries. Does the city move the boundaries around quite often? Many years ago, my wife and I bought a home in an area that was rapidly being developed, and therefore had school rezoning issues that were not disclosed publicly. About 2 years after owning the home, I found out that we were just inside the line that was going to be rezoned to a much lower rated school. This was going to have an impact on our home's value so we decided to sell and move on before it happened. We put our house on the market and moved for this reason. Even though our children weren't in public school, it changed everything for us. Make sure you research the school district and future plans for the area to determine the zoning arrangements for the property you're interested in.
---
Pet Restrictions
This is a less common issue, but it's still something to be aware of. There is a large area in Denver that does not allow pit bulls. They have had so many problems with pit bulls that they have banned them completely. You can read more about that by CLICKING HERE. In Colorado Springs, there are townhomes and condos that prohibit animals over a certain weight, or limit the number of animals per property. Make sure that you know if there are any pet restrictions that will affect you before purchasing a home. Even if you do not have pets, it may affect your ability to sell the property later. Consult with your Realtor to learn about the restrictions in your area.
---
Area Days on the Market
Most people want to check the "comps" (comparable sold properties) before making an offer. They are usually focused on pricing the home. But an equally important measurement of a homes value is the Days on the Market. If you're making an offer on a house that has been on the market for over 300 days, and the average for the neighborhood is around 60 days, you need to know why the home has been on the market for so long. Many times, it's simply an issue of overpricing by the owners; but sometimes it has to do with the property itself. Ask whether the property has already been under contract, has received an inspection report, and ask why the property has not sold. You don't want to be stuck with a property that will not sell later on.
---
Parking Rules
This is another issue that isn't as prevalent; it's only relevant in certain areas. Some neighborhoods will not allow residents to park their car in the driveway overnight. There are townhomes that will only allow you a certain amount of vehicles in the complex. There are neighborhoods that will not allow you to park on the street overnight. Make sure to check the area and neighborhood restrictions on parking before buying a house.
I recently had a client who had 3 older children living at home, each of whom had their own vehicle. The family had a total of 6 vehicles. They found a house in a neighborhood that they immediately fell in love with. We reviewed the HOA rules and noticed a section that mentioned that only one car could be in the driveway overnight. Obviously this was not going to work for them. Upon further investigation, we found an amendment to the HOA rules that allowed owners to get a written approval from the HOA to have additional cars. This solved our problem, but if we would not have noticed that ahead of time, and were not able to get the amendment, it could have caused major problems for them.
---
Additional Thoughts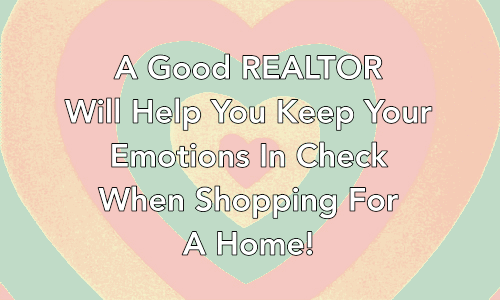 As you can see, there are many different problems that can arise when you find the right house. The purpose of this article is to make you aware of different issues that may get overlooked when the emotions of home buying kick in. As I mentioned earlier, this does not cover every possible scenario. When you work with a great Realtor, they will always be looking for issues that may affect your plans. They are specially trained and have experience with numerous scenarios that can cause problems for home buyers. They will be your guide through the process, and help you keep your emotions in line. However, it is still up to you to be aware and proactively search for these issues as well. Don't expect real estate professionals to catch everything, and don't presume they have a way to find out issues that aren't disclosed. They will do their best, but ultimately their main priority and job is finding you the best house. If they are aware of any potential issues, it is their responsibility to disclose them. You and your Realtor should be a team that constantly looks out for your interests!
---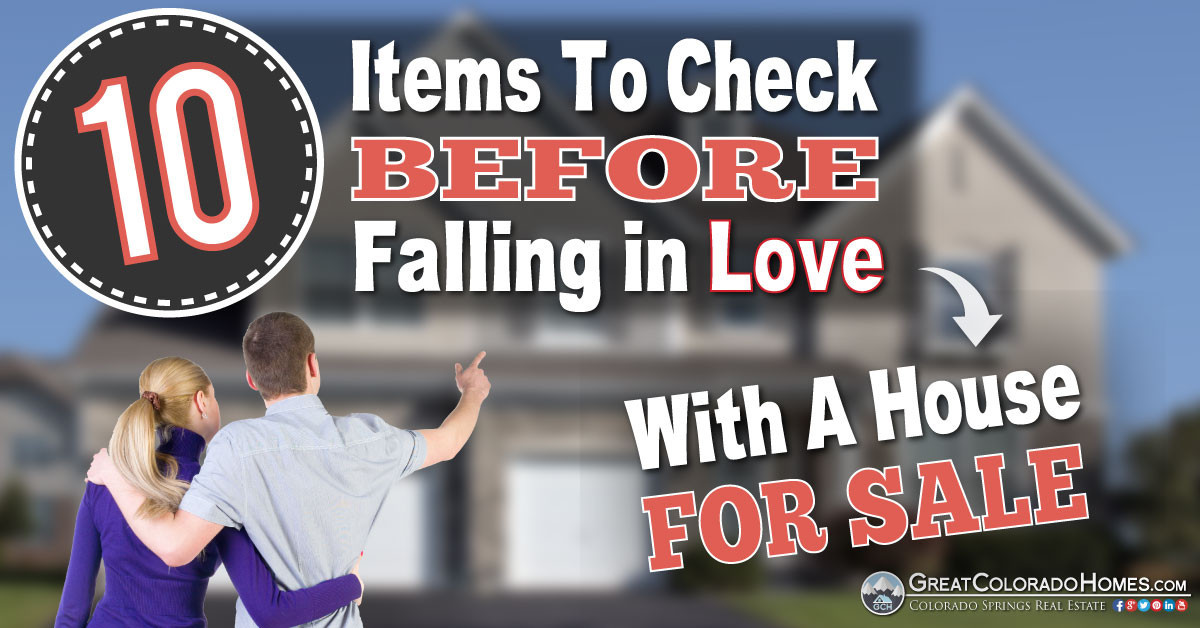 Hi! 👋 I'm Andrew Fortune, the founder of Great Colorado Homes and the creator of this website. I'm also a Realtor in Colorado Springs. Thank you for taking the time to read this blog post. I appreciate your time spent on this site and am always open to suggestions and ideas from our readers. You can connect with me on Facebook, Instagram, or contact me through this website. I'd love to hear from you.
---
Our Most Recent Blog Posts:
---