Navigation
3 Reasons Why Local Real Estate Websites Are Better Than National Ones
Posted by
Andrew Fortune
1,781 Views

A few days ago, I received a text message from one of the home buyers with whom I am currently working. She wanted to see a house that she found on the internet, so I looked up the address in our MLS and could not find any data on it. I put the address into Google and the first search result was a listing on Zillow.com. I clicked the link and started to do my research in order to find out wether or not this home was still available for showing. There was no contact info on the page for the individual who listed the property for sale. Eventually I found a link at the bottom of the page that showed the location of the website where the data was being pulled from. When I clicked on it, I was taken to a clunky old website from a real estate wholesaler was using the Zillow listing to market their business. Right on the homepage was a picture of the house I was searching for on Zillow with a large "sold" sign on it. The picture stated that it was sold 4 months ago, but Zillow was showing the property as being available for purchase.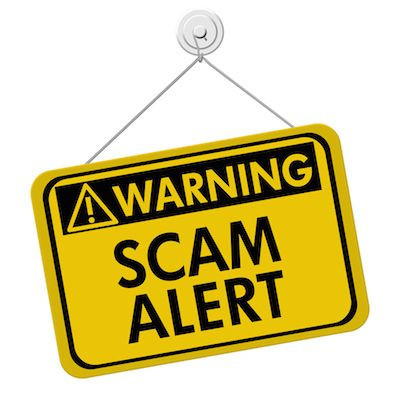 The listing on Zillow did exactly what the wholesaler wanted it to do; it caused me to stop what I was doing and spend time on their website. They were using it as a free ad platform to get people's attention and free web traffic. Since the wholesaler was not a licensed REALTOR® with our local MLS®, he cannot really be penalized for adding misleading information to Zillow's database, since it is an open platform, without regulation. The major problem is that homebuyers do not know whether a listing on Zillow is a legitimate deal or a scam. Innocent online home shoppers will simply assume that a property for sale on Zillow is available, and may begin to get emotionally attached to it before finding out that it is a scam. Craigslist is known for having this same problem.
Anyone can go and list their house for sale on Zillow or Craigslist for free without consequence. If their data is bad, who cares, since there is no one there to regulate it. Basically, anyone can list a house for sale and put any price and information that they want to get people to contact them or visit their website, but their motivation for advertising this data may have nothing to do with actually selling a house. This is one of a few major problems that causes Zillow's data to be inaccurate. Trulia.com and Realtor.com are not allowing the public to add listings to their websites at this time, but their data can be equally as inaccurate, since they pull data from hundreds of different MLS services across the country. They have all been known to show homes for sale weeks after they have been sold.
The best way to find accurate data on homes for sale in any given area is to search for local real estate websites that pull the data directly from the local Multiple Listing Service (MLS®). Usually, top REALTORS® in the Colorado Springs will spend thousands of dollars every year to develop websites that will display the local MLS data, along with other relevant local area information. Simply Google an area that you are interested in and look through the top results to find a website that is local and works well. It may not be as technically advanced as Zillow or Trulia, but the data will most likely be much more accurate and most of the time you will find much better results from the REALTOR(S)® maintaining and servicing the website.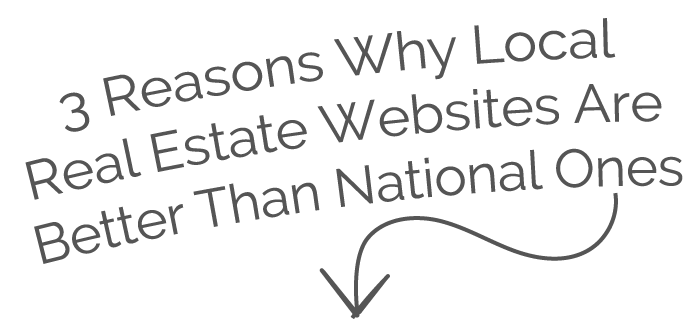 ---

LOCAL REAL ESTATE WEBSITES HAVE BETTER LOCAL DATA
The national real estate websites pull data from hundreds of different MLS sources, along with multiple for sale by owner websites and other real estate listing services. They do not pull data from all of these services daily and the amount of data that they process is extremely large. This means that you can be looking at the perfect house for sale on their website, but it may already be under contract and not displaying that information yet. It also means that if a house is listed for sale, it may not show up on the national real estate websites for several days after listing. In a market where homes are selling in a day or two, this information delay could cause a homebuyer who is using their site to miss out on the best properties.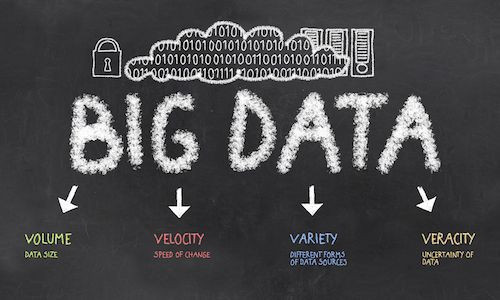 Zillow has come under major scrutiny over the past few years for their "Zestimate" feature, which generates a homes value for almost every address in the United States. Zillow created an algorithm that pulls recent home sales and current listings to calculate the estimated resale value of a home. The problem is that the algorithm is severely flawed. There is no substitute for a professional market analysis from a local REALTOR® to determine a possible price range for listing a house for sale. Even after a comparative market analysis has been performed, a local REALTOR® needs to visit the property in question to further determine how much the real estate is worth based on the condition of the home in comparison to other local homes for sale. Pricing a home right is a science that is best left to local professionals. There will never be a blanket computer algorithm that will be able to correctly determine the resale value of every home in America. It's just not realistic.
In an article entitled, "Are Zillow's Las Vegas Home Value Estimates Accurate?", Debbie Drummond analyzed the gap between what a Las Vegas home sold for and what Zillow's "Zestimate" stated it was worth. The results are surprising as some homes where undervalued by as much as $310,000, or overvalued by as much as $350,000. Kyle Hisock also put together a great article covering the inaccurate Zillow zestimates in Greater Rochester New York, entitled "Zillows Home Value Estimates (Zestimates), Accurate or Not?". Once again, the results were surprising. In a great article entitled "Are Zillow's Home Value Estimates Accurate?", Bill Gassett covers many of the reasons why Zillow's "zestimates" are often so inaccurate. If you are seeking further information into this topic, all of the above mentioned articles are loaded with great information about Zillow's inaccurate home value estimate issues.
If you need the most accurate, up-to-date real estate information, your best resource will be a local real estate website that is maintained by a top local REALTOR® in your area of interest. It could make all the difference in your home buying experience.
---

LOCAL REAL ESTATE WEBSITES TYPICALLY DO NOT HAVE ADVERTISEMENTS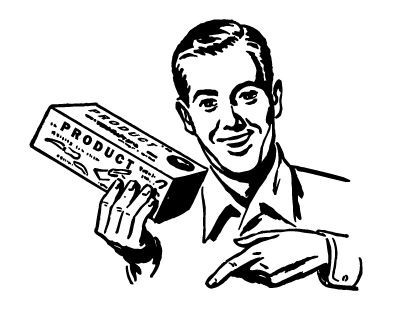 A good way to test the motivation of a real estate website is to analyze it for advertisements. If there are advertisements on the website, their motivation for maintaining the website may be less about accurate data and more about ad revenue. Most local real estate websites are run by local REALTORS®. They are platforms for the agents to communicate, inform, and discuss local real estate topics. A good local real estate website will be loaded with plenty of relevant data about your area of interest. The motivation of a REALTOR® to create this data is to connect with people who are interested in local real estate information. When you see advertisements on a real estate website, it typically means that their motivation is more about gaining web traffic to justify high advertising costs. If you have a choice between a real estate website that has advertisements, and one that does not, it just makes sense to go with one that does not.
---

LOCAL REAL ESTATE WEBSITES ARE TYPICALLY RUN BY LOCAL PROFESSIONALS
No ones knows your local real estate market like the top REALTORS® who work in these geographic areas every day. Neighborhood history, real-time market data, and home buying / selling processes are all everyday discussions for these local real estate professionals. You can find crime statistics, school ratings, and population data online, but you can't necessarily get feedback on which neighborhoods have the best amenities or know how the resale history is in the area. There are so many details involved with finding the right house that you will always benefit from the experience and advice of a good local REALTOR®. The real estate agents that you find on the property pages of the national real estate websites are usually on there only because they have paid to be there. If you contact an agent while on one of the national real estate websites, you are simply rolling the dice and hoping that the person who contacts you back is capable of helping you with one of the largest financial transactions you will make. It's very risky.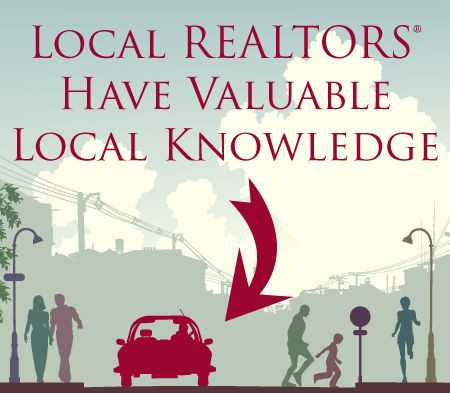 National real estate websites are run by corporate executives and exist to dominate the search engines in order to sell their ad space to anyone who is willing to pay for it. Many agents will pay thousands of dollars every year for the leads generated in a certain area by these national real estate websites. Watch out for forced registration forms on these websites, as they may be selling your information to other individuals who can call and spam you like crazy. I had a sales representative call me from one of the big national real estate sites last week who quoted me a 50% market share for one zip code in Colorado Springs at $2,600 per month, with a 1 year contract. That's over $31,000 per year for half of the ad space of ONE zip code. Now, consider the amount of revenue generated by every zip code in the United States. This revenue is the reason that these websites exist.
When you deal with a good local real estate website, you are contributing to a local REALTOR(S)® who has gone to great effort, time and energy to create all the local content that is useful to you. When you contact the agent(s) who run the site and ask them for help, chances are that you will be given an immediate response with good customer service and great info. REALTORS® who invest time and money into their websites are usually established agents who understand the needs of local home buyers and sellers, and understand that people want relevant information without being spammed with unnecessary property updates every day. This is a much different approach and motivation than you will find with the national real estate websites.
---

I feel compelled to note that not all local real estate websites are good. There are some that are not managed well and are simply designed to gather your information. There are also some that were created 10 years ago and need to be taken down or upgraded. If you land on a local website and are immediately forced to enter your contact information to continue, you should be skeptical of that site. Do not enter your information unless you are ready to be continually contacted by the real estate agent managing the website. Most good local real estate websites will not force you to register to view homes for sale. If you are using a mobile device and the website is not compatible, keep searching and you will most likely find a better local real estate website that is responsive to a small screen and is mobile friendly.
At GreatColoradoHomes.com, we spend hundreds of hours every month adding more content, blog posts, neighborhood videos, community pages, and local data so that online home buyers and sellers can access the information that will help answer their most important questions. It's a major task to keep a website like this going, but we are committed to serving the local Colorado Springs area, and we are proud of our involvement with the local real estate community here. Please let us know if there is anything that you think we could change to enhance your experience on our website. Our goal for this local real estate website is to be the best that it possibly can be. Thank you.

Hi! I'm Andrew Fortune, the founder of Great Colorado Homes and the creator of this website. I'm also a Realtor in Colorado Springs. Thank you for taking the time to read this blog post. I appreciate your time spent on this site and am always open to suggestions and ideas from our readers. You can all my contact info here. I'd love to hear from you.
---
Our Most Recent Blog Posts:
---