Navigation
Helen Hunt Falls in North Cheyenne Canyon Park
Posted by
Andrew Fortune
1,386 Views
Looking for things to do in Colorado Springs?
Check out Helen Hunt Falls in North Cheyenne Canyon Park, located off of N Cheyenne Canyon Rd at the foot of Cheyenne Mountain. This beautiful waterfall is surrounded by hiking trails and scenic mountain views that overlook Colorado Springs. Here is a video that we made to help you get a good idea of the scenery, terrain, and overall beauty of Helen Falls. Check it out.
Details About Helen Hunt Falls
There is no fee to enter Helen Hunt Falls. It is free and open to the public. For this reason, we recommend that you visit the park on a weekday if possible. The weekends can get quite busy. Even when the park is busy, it is very accessible. The visitors center staff are knowledgeable and can recommend many different trails and experiences that work best for you. I highly recommend chatting with them before you plan your day in Helen Falls. (Click Here for a map to Helen Falls for your Convenience)
The History of Helen Hunt Falls
Helen Hunt Falls is named after the poet and writer Helen Maria Hunt Jackson (1830 - 1885), who moved to Colorado Springs after her doctor recommended that the dry, crisp air be good for her tuberculosis. Here she met William Sharpless Jackson at the Seven Falls Resort, and they married in 1875. Helen Hunt Jackson died of stomach cancer in 1885 and was buried on a high plateau overlooking Colorado Springs. The Falls were later named after Helen Hunt Jackson, and she has been a local legend ever since.
What To Expect at Helen Hunt Falls
There are many scheduled hiking guides at Helen Falls, and the terrain is rather steep. It is not recommended to bring strollers or wheelchairs. I took my 3-year-old daughter there, and she easily climbed to the top with my family and me, so it's not too difficult. As you can see from the pictures below, there are a lot of stairs to climb. The view from the top of the main trail is breathtaking.

The lookout point offers a spectacular view of Colorado Springs and the Cheyenne Mountain Canyon. The trail intertwines with the small river running down the canyon. It's an amazing experience that I would recommend to anyone visiting or living in Colorado Springs. There are stops along the trail on the way up, so you can take a break if you get tired. Only a few of the stops are shaded, so make sure that you bring some sunscreen to keep from getting sunburned. Also, bring plenty of water, especially if you are from out of town and are not used to our dry climate.
Below are some recent pictures were taken with my Canon 70D. These photos will give you a good sense of the terrain and landscape of the North Cheyenne Mountain Park and Helen Falls. Please feel free to contact me directly if you have more specific questions about Helen Falls. I am a local real estate agent in Colorado Springs and surrounding areas. I'm here to help if you need me.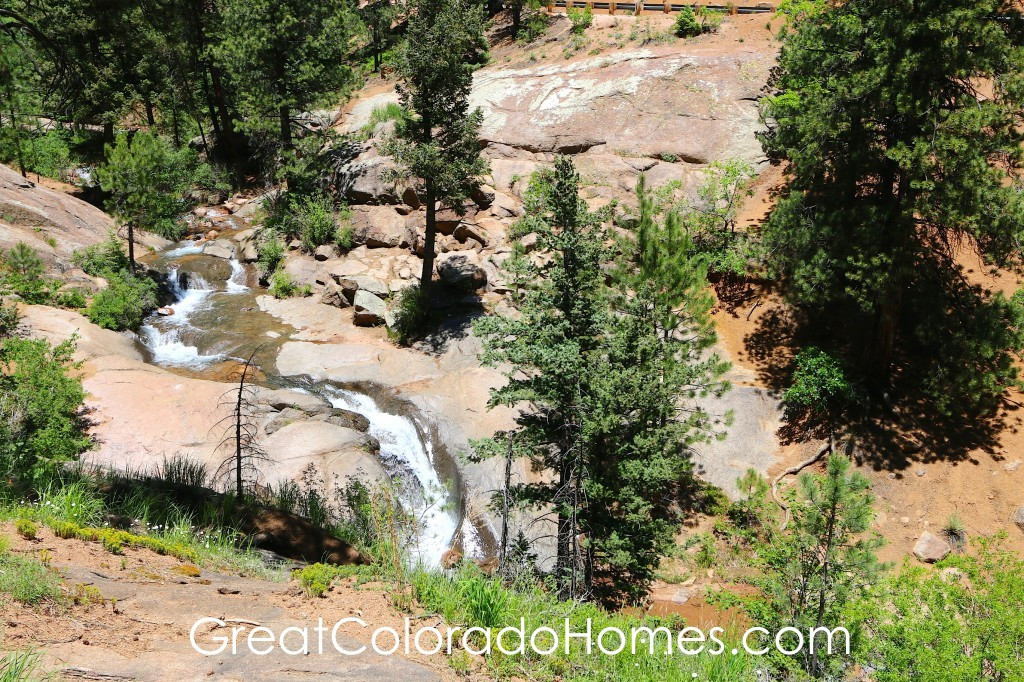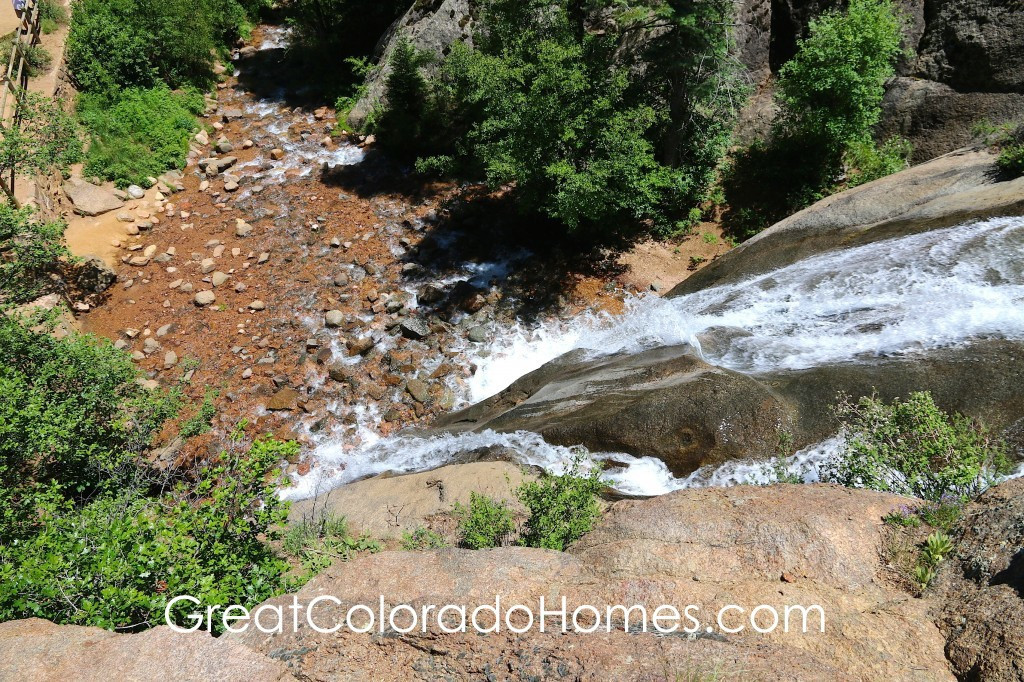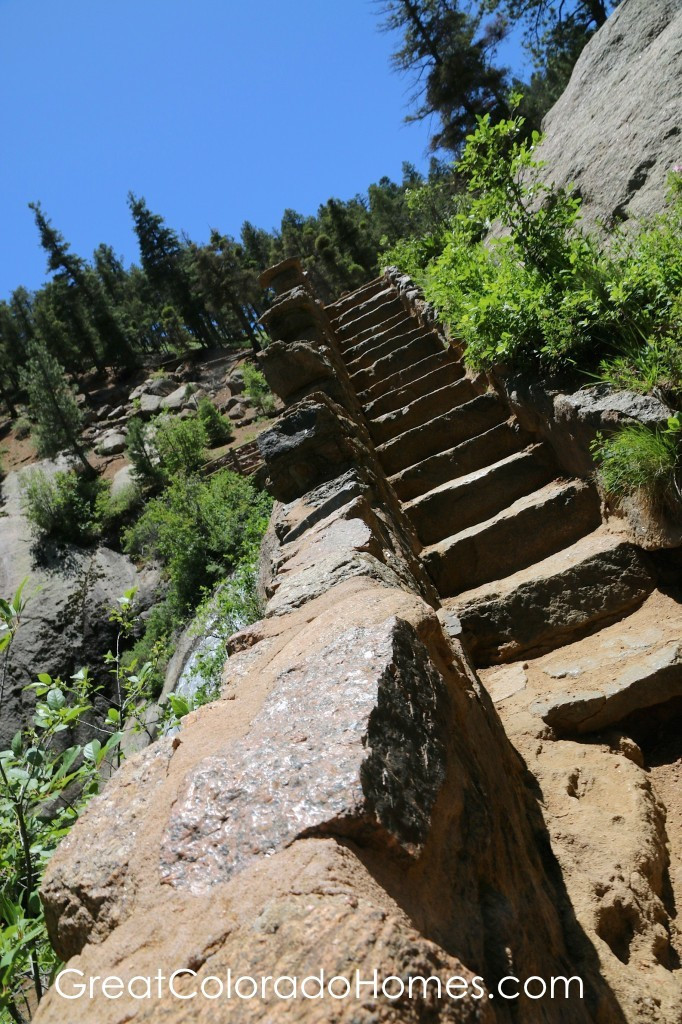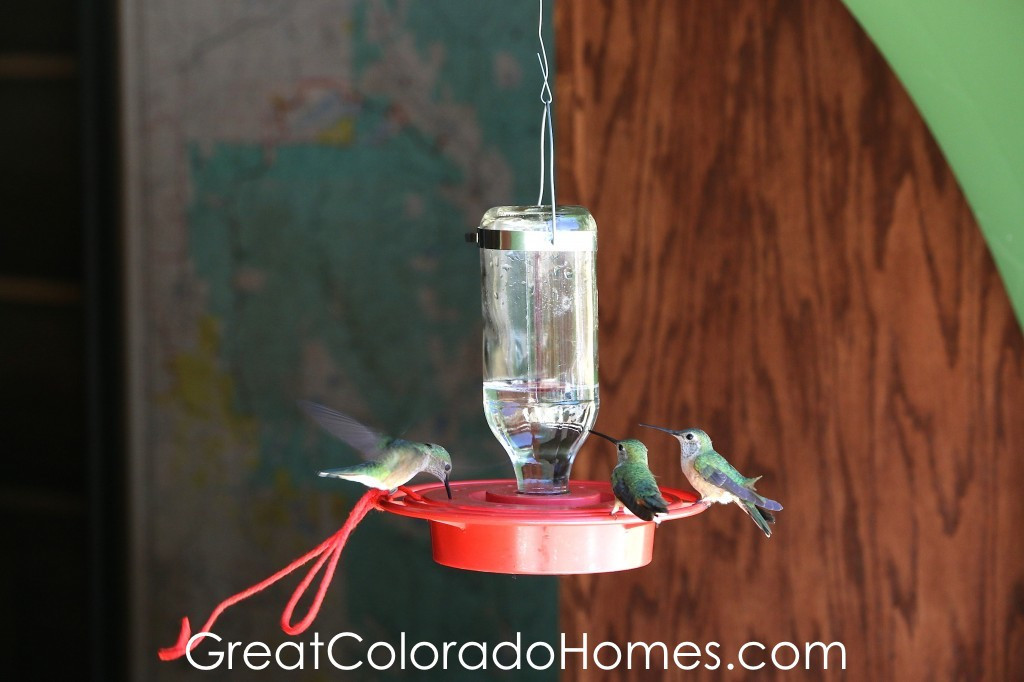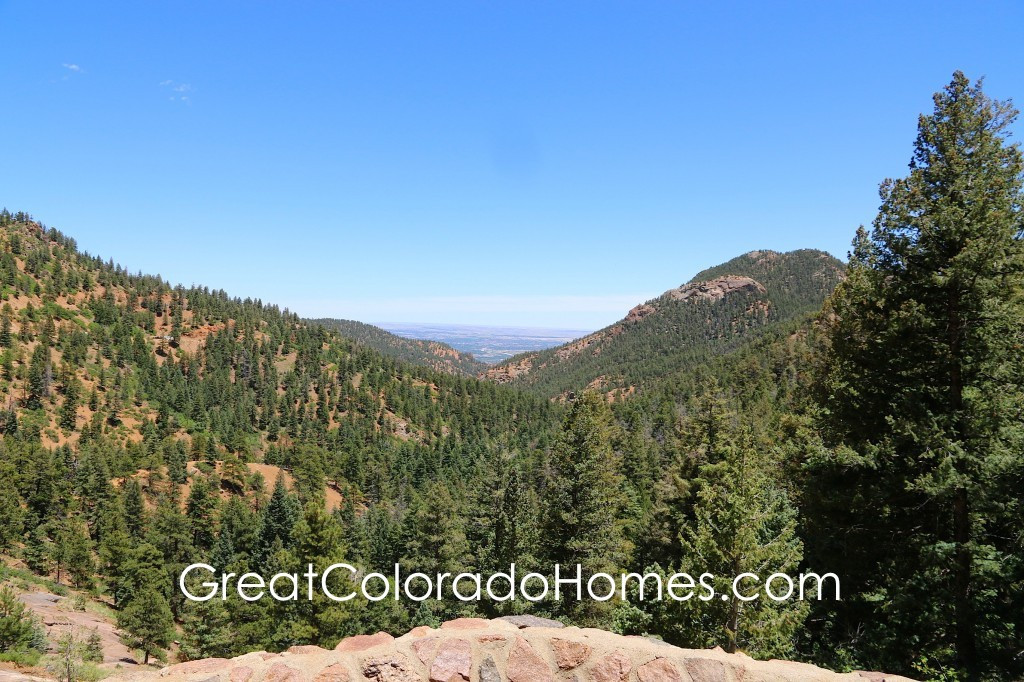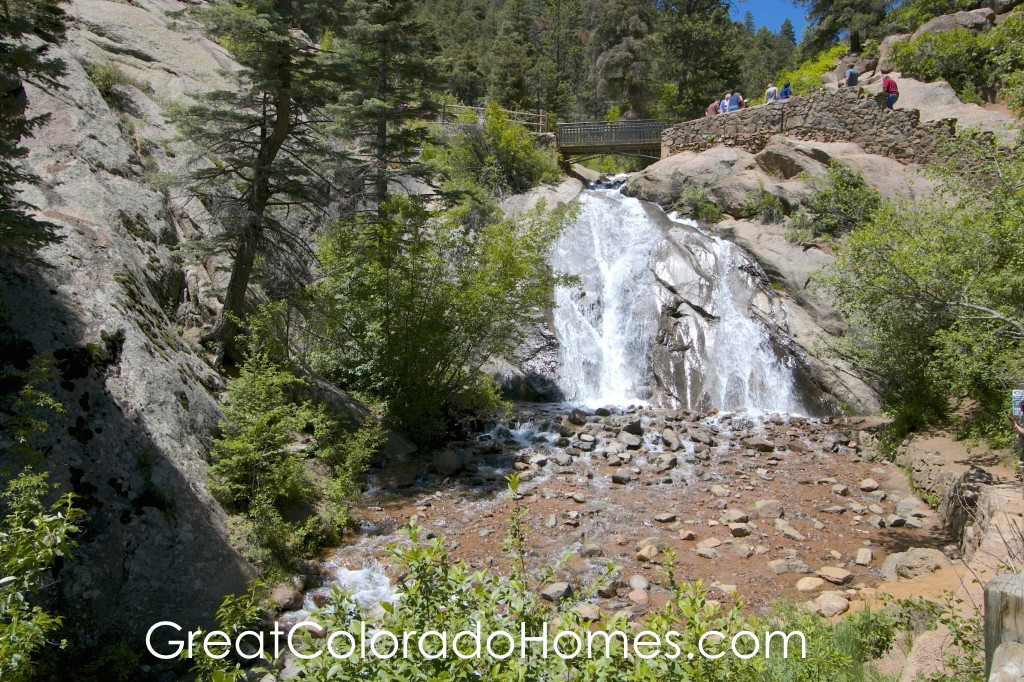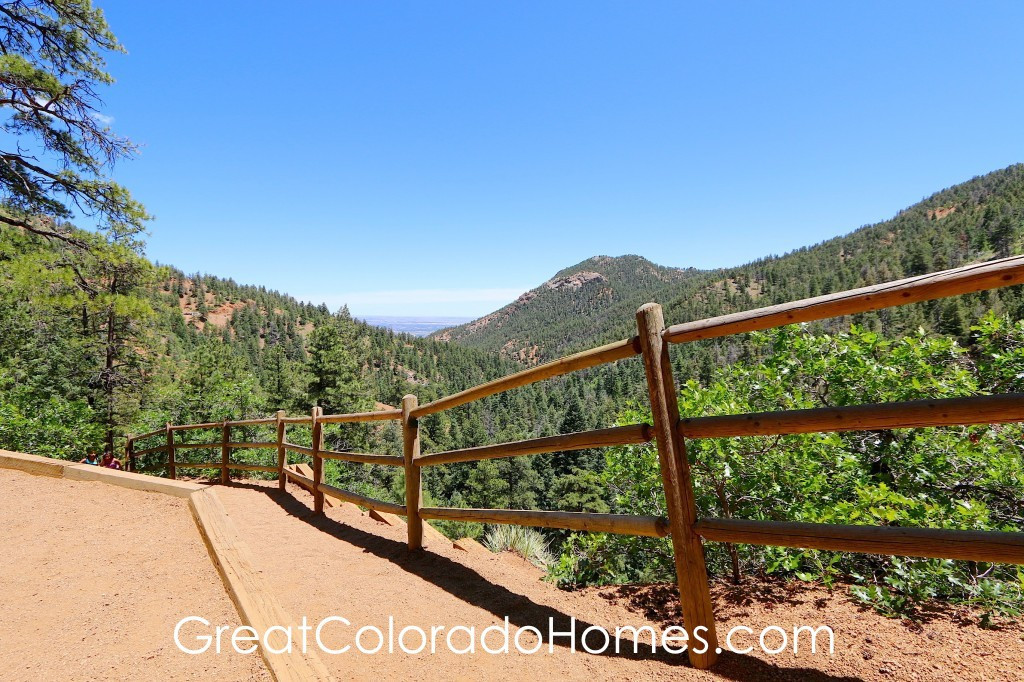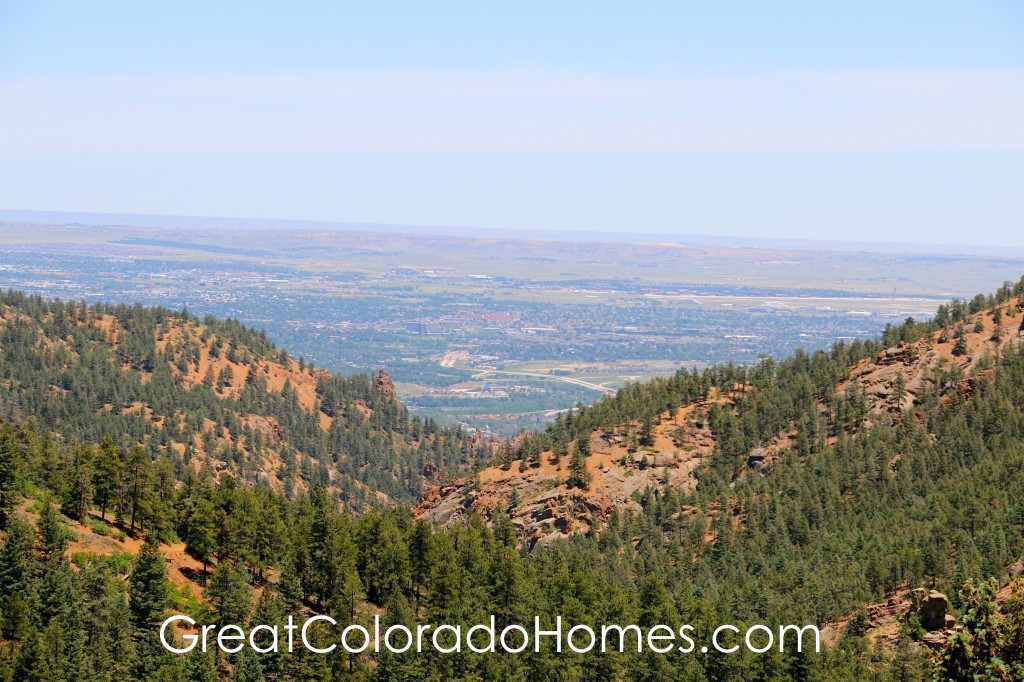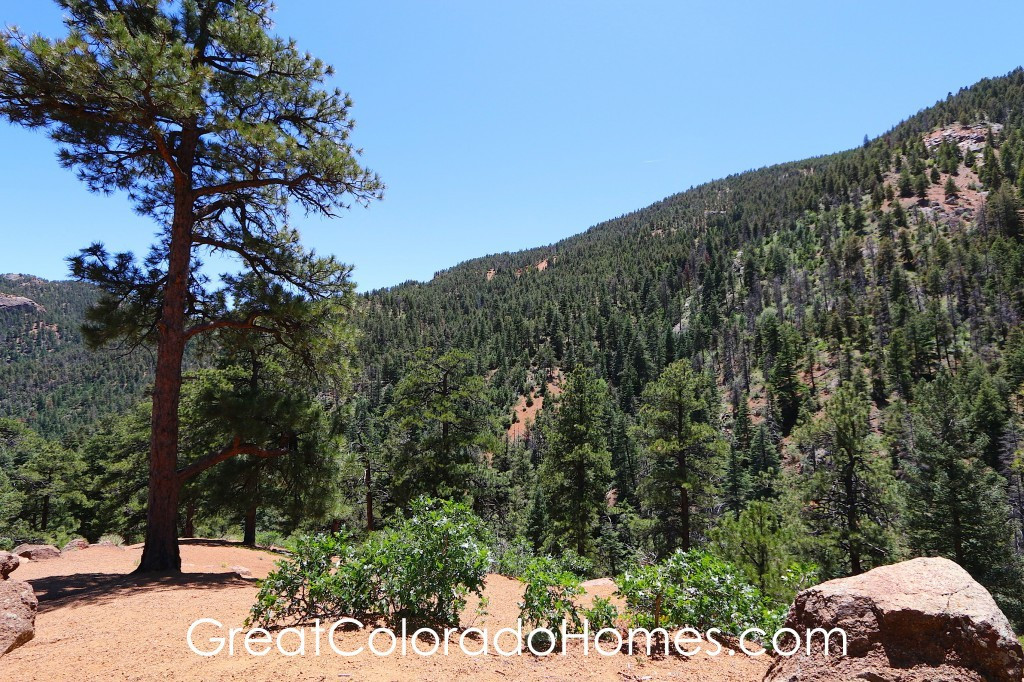 Hi! I'm Andrew Fortune, the founder of Great Colorado Homes and the creator of this website. I'm also a Realtor in Colorado Springs. Thank you for taking the time to read this blog post. I appreciate your time spent on this site and am always open to suggestions and ideas from our readers. You can all my contact info here. I'd love to hear from you.
---
Our Most Recent Blog Posts:
---