Navigation
Do I Really Need To Stage My Home Before Selling It?

---

Do I really need to stage my home before selling it? The answer is probably "Yes!" Home Staging is an extremely important tool in your Marketing Package. You can have beautiful, professional photos and video, get lots of showings, but still have a hard time getting offers if your home shows poorly.
---
---
The Cost of Listing an UnStaged Home in Colorado Springs:
In an extensive 2013 Study of almost 170 Homes between the price range of $300k-$499k, RESA (the Real Estate Staging Association), found that Staged homes sold an average of 22 Days on the Market (DOM), while their un-staged competition held an average of 125 DOM.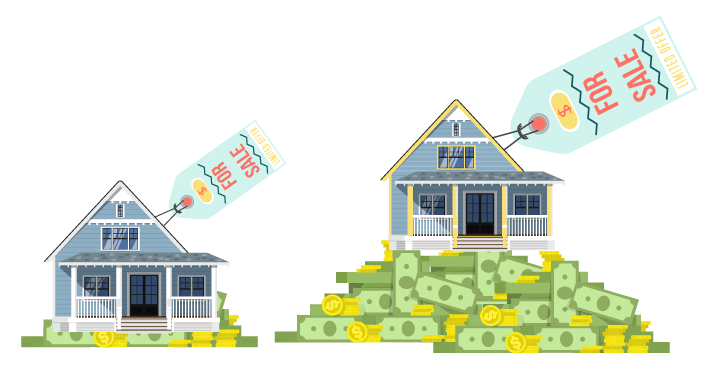 As of May 2017, PPAR (Pikes Peak Association of Realtors) lists the Average price for a Single-Family home in Colorado Springs at $319,969. Once you add average Property tax, Insurance and PMI (COS average Property Tax rate is 0.524%) and you come up with and average monthly Mortgage Payment of $1,955.48*, according to www.mortgagecalculator.org.
With this average DOM, paying the mortgage on your un-staged home before selling would come to almost $8,000! Contrast that with the $1,955 paid by the homeowner who chose to have their home staged prior to listing. Even without taking into the account the higher sales price you will net, it's easy to see the value home staging brings. When we look at higher than average price ranges, the savings are huge.
Great Colorado Homes, Inc. are not Licensed Mortgage Brokers and do not provide Mortgage services, nor do they guarantee this rate. These figures have been obtained from the sources referenced and are for demonstrative purposes only.
---
---
Sell Faster And For More Money
According to the 2015 report on Home Staging by the NAR (National Association of Realtors), Staging a home will increase the Property's value by 10-20%. Homes that are staged before listing sell an average of 90% faster than homes that are not, according to RESA.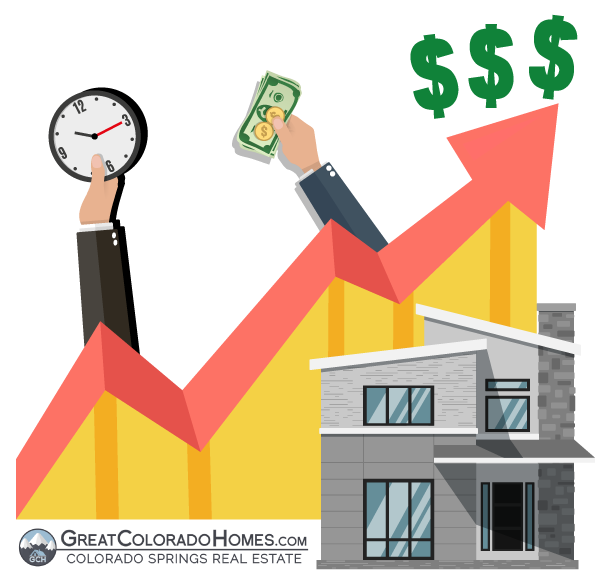 Your home Staged means lower Days on the Market (DOM). Lower DOM means a higher Sales Price.
We've all noticed the home down the street that has had the "For Sale" sign in the yard for 6 months. Every time you pass it you wonder what's wrong with it, why it hasn't sold. We wonder, 'is it poor marketing, overpriced, or just hideous inside?'. Whatever the case, most buyers will agree that the longer a home sits on the market, the less appealing it appears.
Vacant or occupied, no one wants their home sitting on the market for months on end. Vacant homes rack up unnecessary mortgage payments, while occupied homes bring the stress of keeping the home in show condition. Who can forget the nightmare of having to be ready at a moments notice to pack up the kids, dog, junk, etc. and hit the road.
During the summer, homes that have been on the market more than a few weeks often don't even get in front of new buyers on the market. Buyers on our website typically sort the homes by newest, because - newest are best! If your home is on page 15 when sorted newest to oldest, it's a lot less likely to even get seen.
Homes fresh on the market come with a sense of urgency that buyers must get to the home before the next person does. Homes that have been on the market for a while tell seasoned buyers that there is something wrong with the house, and they shouldn't waste their time looking at it.
Bottom Line: every week your home sits on the market, it becomes less desirable. The Data clearly shows that having your home Staged before listing means more dollars in your bank account. Keep those DOM at bare minimum with great Staging followed up with Pro Marketing.
---
---
Snag All The Buyers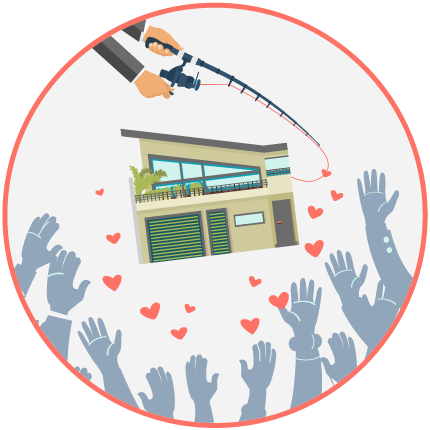 The NAR 2015 report on Home Staging found that a whopping 81% of Buyers reported that it was easier to visualize themselves living in a home when it had been professionally staged.
According to numerous reports from Top Staging Companies, only 1 out of 10 Buyers can visualize beyond what is in front of them, when touring a home.
That means the vast majority, 90%, of Buyers need a clean, put together home to be able to connect.
During a showing, it's imperative that a buyer is able to imagine themselves living in your home. This is one of the reasons Stagers will ask you to remove all personal items and family photos. According to that 2015 NAR report, 46% of Buyers reported that staged homes were easier to visualize living in.
---
---
Full-Service Staging vs "Light" Staging
Many people don't realize that Staging isn't a one-size-fits-all job. An experienced Realtor will take into account the condition of your home, market stats, and neighborhood comparables to give you the data showing what level of staging would be most beneficial. A Professional Stager will be able to give you great results, even with a modest budget.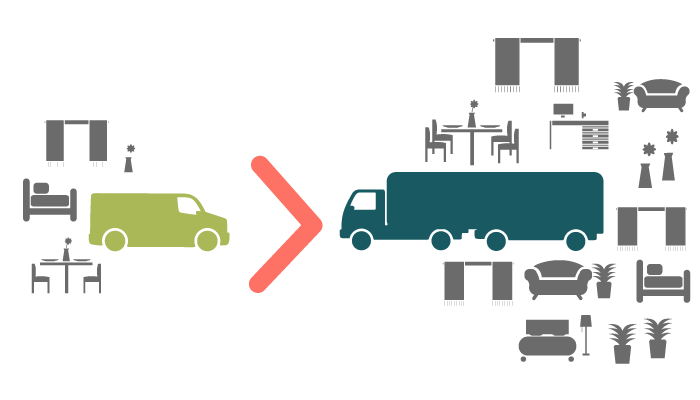 Some homes only require a "light" staging job. This can mean simply de-cluttering, adding drapes, artwork, and textiles. Other homes may need a full on furniture and decor package. It's important to know what amount of effort will give you the best return on your investment.
---
---
The Importance of Staging a Vacant Home
Real Estate Expert Barbara Corcoran says that you should never list a home without furniture!
Staging becomes absolutely imperative when selling a home that is empty. Not only does it create a warm atmosphere and help show what each room can be used for, it causes buyers to attach to the home. Buyers will typically spend and average of 70% less time touring a home that is empty, compared to a staged home, according to RESA. This is because it's difficult for a Buyer to connect to the home, the rooms look smaller, and empty spaces seem cold and uninviting.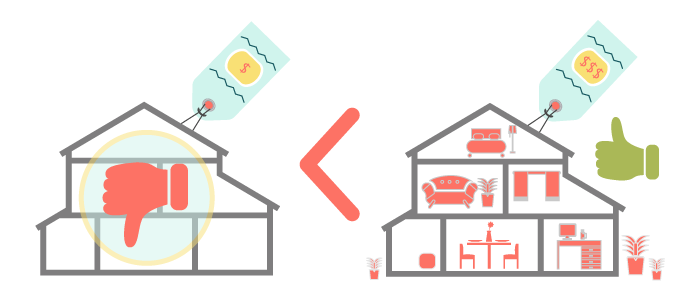 A well-staged room will help buyers visualize where furniture should go, and what will fit in the space.
The Bottom Line: Un-staged vacant homes stay on the market an average of 78% longer, according to PPAR. These extra months mean extra mortgage payments, which quickly add up to much more than staging fees, not to mention the stress extra time on the market brings. You should know by now what extra DOM does to your pocketbook!
---
---
Is Staging Really Necessary in a Hot Market?
Necessary? Maybe not. Profitable? Always.
Colorado Springs is currently experiencing an extremely hot housing market. In March of 2017, our average DOM was only 36; that's 23.5% less than last year!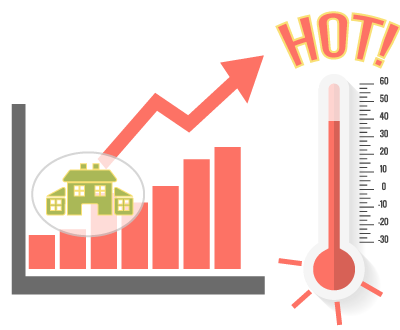 It's true that some markets are hot enough that homes will sell quickly without staging; however, the data shows that EVEN in hot markets, staged homes sell significantly faster, and for a higher sales price than their un-staged competition. If you are ok with netting a lower sales price, you can probably sell your home without staging it, during a hot market. But you should know that you're leaving money on the table every time.
In a hot market, un-staged homes will often receive a contract in as little as 10 days. In our experience, staging can mean the difference of your home selling in the first 3. This means a higher offer, due to urgency and bidding wars from competing contracts. While 7 days may not seem like a big deal, any seasoned seller who has had to live in their home while selling will tell you that every day living in a home that is being shown is a nightmare. And let's not forget, it's a week of mortgage payments in a vacant home. I'm happy to say that every home I have staged has received an offer within the first 2 days. Sometimes, within hours of hitting the market. Done well, Staging makes all the difference.
Typically, your best offers come in the first few days, certainly the first week, you are on the market. Often inexperienced Sellers worry that they underpriced their home if they receive multiple offers within the first few days. That is rarely the case. Unless your home falls into a special category, if you've priced it correctly, and marketed it well, you should receive an offer within the first week.
Here at Great Colorado Homes, having our listings Professionally Staged and Marketed nets our clients an average of 6% more than similar homes sold in the same market & area. That means Staging, in addition to great Marketing, can cover all your Realtor Fees!
---
---
Pro Tip for Realtors
A survey held by RESA found that 80% of Realtors will pay for a Consultation with a Professional Stager. Nationally, 34% of Realtors offer Staging on all their listings, 13% offer Staging on only difficult to sell listings, and 4% offer Staging only for homes in the top price ranges, according to NAR.
In my beautiful hometown of Colorado Springs, these numbers are a little lower. Our city is known for being a little behind the times when it comes to all things Design (but hey, we have loads of natural beauty here! :).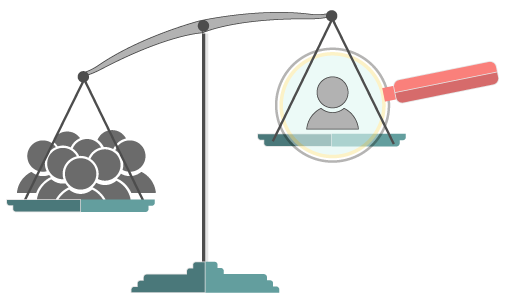 Experienced Realtors know that staged homes sell faster, and for more money. House Hunt reports that on average, home Staging sees a 586% return on investment.
Offering this service to your clients puts you a step above the average Realtor, and will give you an edge during your interview to win a listing. When you are competing with a dozen other Real Estate Professionals, you need to offer something that makes you stand out above the rest.
Even if you don't have the wiggle room in your commission to pay for home staging, simply offering to cover the Stager Consult fee (Typically $80-$250) can sweeten the deal for your Sellers. A Realtors' compensation for providing a Professional Staging service varies greatly; from 100% -0%. Make sure you have an idea of what staging will cost, and the portion you will ask your Seller to cover.
Finally, don't forget to study up on your staging data. Many homeowners don't know what a difference staging makes when selling a home. When they realize how much faster you can sell their home, and with a higher sales price, hiring you should be a no-brainer! Feel free to share the handy Infographic I created for an easy-to-read, quick look at the numbers.
---
---
Staging Sum Up
Having your home Professionally staged will help you sell faster and for more money, even in a hot market. The Selling process becomes much less stressful when it's not drawn out by dozens of buyers in and out of your home who aren't even writing offers.

If you are considering Selling your home, you should seriously weigh all the pros and cons of having your home professionally staged. Choosing an experienced Realtor who can offer you professional marketing will make a world of difference in your Home Selling experience.
If you are considering Selling your home in the Colorado Springs Area, we would love to show you what our Marketing Package can do for you. Because we offer the Best Marketing in the City, most Sellers are surprised to learn that we charge the same as most agents in town! Why would you pay the same commission for less service, lower Sales Price, and higher DOM? You can call, text or email us anytime; we believe you deserve the best!
---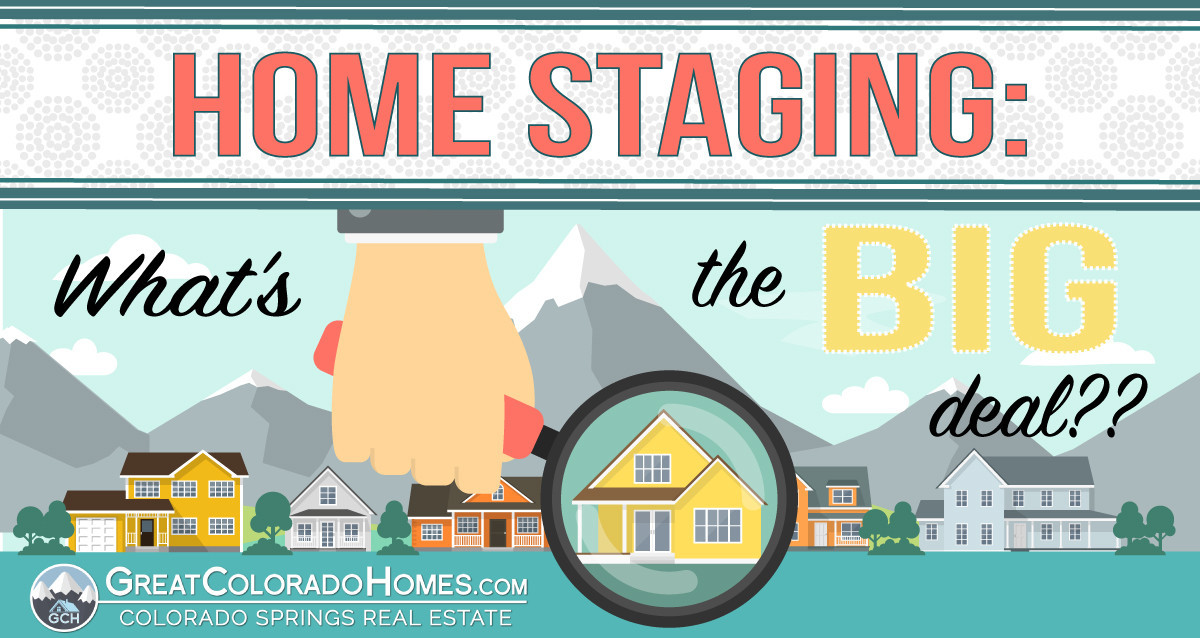 Hi! 👋 I'm Andrew Fortune, the founder of Great Colorado Homes and the creator of this website. I'm also a Realtor in Colorado Springs. Thank you for taking the time to read this blog post. I appreciate your time spent on this site and am always open to suggestions and ideas from our readers. You can connect with me on Facebook, Instagram, or contact me through this website. I'd love to hear from you.
---
Our Most Recent Blog Posts:

---