Homes Near Fort Carson
Military PCS Resource
Fort Carson is a United States Army installation in Colorado Springs known as the "Mountain Base". With 137,000 aces at the foot of the Rocky Mountains, this military base is one of the finest in the nation. It's also just minutes away from downtown Colorado Springs, one of the most desirable cities in America. If you're PCSing to Fort Carson soon, this page will help you navigate the local housing market in the area. This page is updated every 15-minutes with the most recent listings from our local MLS.
Statistics About Homes Near Fort Carson
| | |
| --- | --- |
| Total Homes for Sale: | |
| Avg Home Price | |
| Average Home Size | |
| Average Year Built | |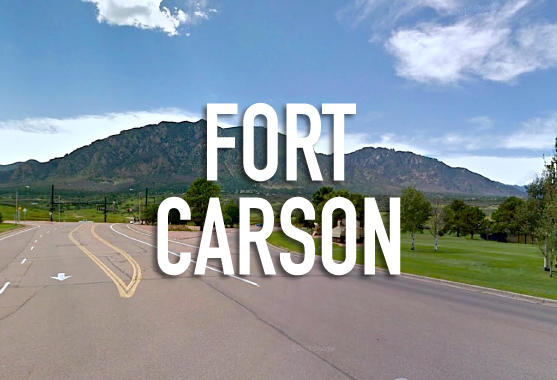 ---
Newest Homes for Sale Near Fort Carson
All Listings
$200,000- $300,000
$300,000- $400,000
$400,000- $500,000
$500,000- $600,000
$600,000- $700,000
$700,000- $800,000
Over $1,000,000
Pending
$490,000
5Bed | 3 Bath | 2,428 Sq Ft | 0.16 Acres

$444,800
4Bed | 4 Bath | 1,979 Sq Ft | 0.10 Acres

$444,495
3Bed | 3 Bath | 1,819 Sq Ft | 0.09 Acres

$565,000
5Bed | 3 Bath | 3,049 Sq Ft | 0.13 Acres


Pending
$450,000
4Bed | 3 Bath | 2,204 Sq Ft | 3.57 Acres

$409,900
3Bed | 3 Bath | 1,354 Sq Ft | 0.15 Acres

$399,000
3Bed | 1 Bath | 1,373 Sq Ft | 0.19 Acres

$299,900
3Bed | 1 Bath | 1,063 Sq Ft | 0.14 Acres


Pending
$440,000
5Bed | 4 Bath | 2,800 Sq Ft | 0.12 Acres

---
REAL ESTATE NEAR FORT CARSON, CO
Fort Carson currently has over 26,000 active-duty personnel and a large landmass stretching over three counties. Most of the area is in El Paso County, home to Colorado Springs. The population of Fountain is roughly 31,000 people, while the community of Colorado Springs is over 470,000 people. People enjoy the laid-back lifestyle of Fountain in comparison to the "big city."
You'll find that many of the real estate listings near Fort Carson are located in Fountain, CO. This small town is becoming another suburb of Colorado Springs as the area expands every year. The median sales price for a home near For Carson is around $310,000. That's better than the median sales price for Colorado Springs, at $350,000. The average home near Fort Carson is four bedrooms, three bathrooms with 2,200 square feet of living space.
The famous shopping area near Fort Carson would be The Markets at Mesa Ridge. This shopping hub is in the heart of Fountain, on the corner of Mesa Ridge Parkway and Fountain Mesa Road. At this intersection, you'll find grocery stores, restaurants, banks, urgent care centers, and other businesses.
Military families have multiple options for public schools and parks in this area. Most houses near Fort Carson are zoned to Widefield School District 3 and Fountain School District 8. There are multiple parks and trails near Fort Cason, as well. The most popular park in the area is Fountain Creek Regional Park. This beautiful park is 460 acres with a 12-acre site dedicated to multi-purpose fields, picnic shelters, a playground, and trails for hiking.
Click The Image To See Our Video of Fountain, CO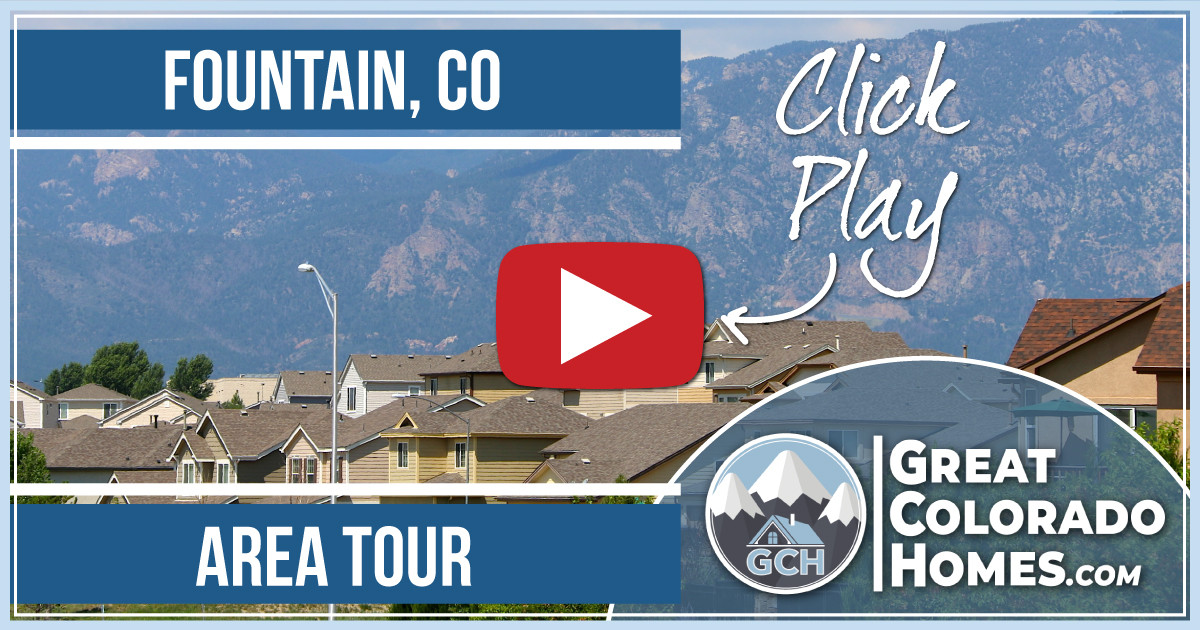 If you need a local Military Real Estate Agent to help you navigate the area, please get in touch with us anytime. We'd love to help you!
---
Click Any Neighborhood on the Map
---
---