Navigation
3 Important Questions to Ask A Buyer's Agent Before You Hire Them
Posted by
Casey Fortune
2,653 Views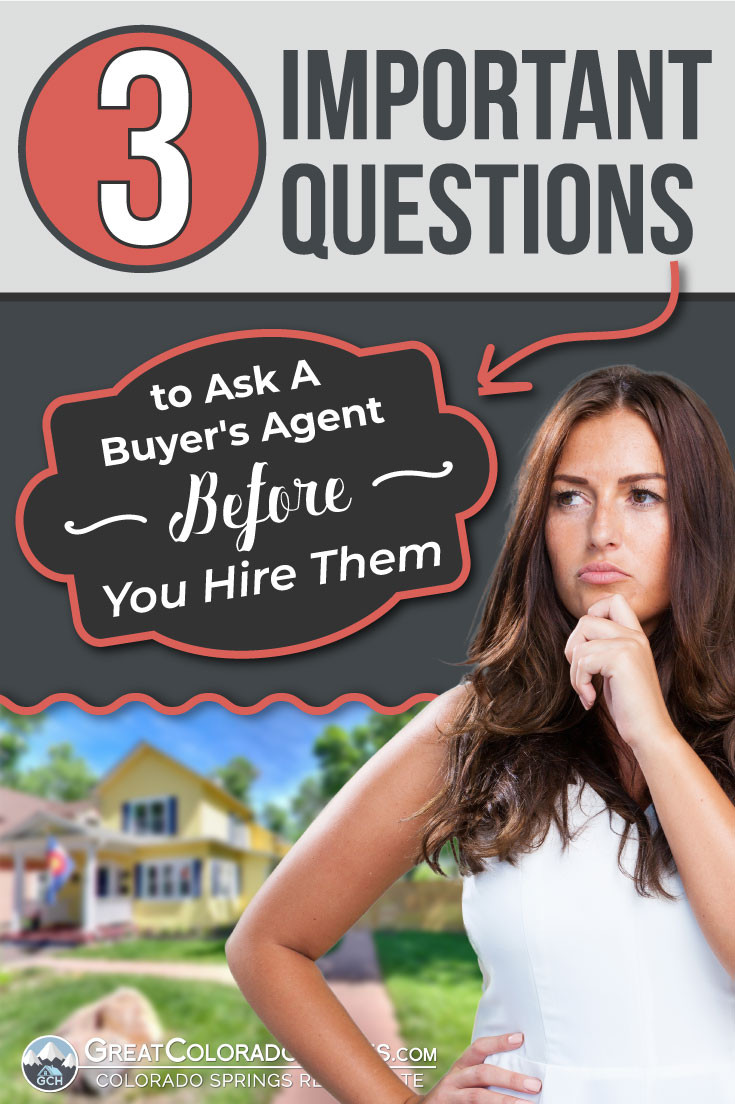 In the beginning stages of the home buying process, most buyers rarely think "it's time to hire an agent". Instead, they start shopping for homes online to figure out where they want to live and what size home they can afford. Finding a Realtor right away doesn't feel like a necessity at this point.
Unbelievably, many buyers don't even interview agents, they simply use whoever is closest to them socially. The truth is, a good Realtor will save you a ton of time right up front.
If you have ever bought a home before, the chances are high that you gained some valuable information from the experience. Imagine buying and selling hundreds of homes. How much more knowledge would you have then? This is just one of the great aspects of working with a skilled Realtor. They have libraries of information about each area and neighborhood stored away in their head, and they love sharing that valuable information with their clients.
While you can definitely continue to search the Internet for your dream home, it is extremely beneficial (and can even save you lots of money) to be lead through your buying experience by a knowledgeable local Realtor. If you choose a great agent, your home purchase will most likely be a great experience. If the agent you choose is terrible, chances are very high that your home buying experience will likely be terrible as well. So, be sure to choose wisely. It's one of the most fundamental truths of buying a home.
Since the Realtor you choose will have such a large impact on your life, I want to give you three essential questions that will help you choose wisely. These questions are easy to ask and will reveal volumes about the agent(s) you are considering. As you read through these three questions, you'll recognize why these topics are so important to cover with any Realtor you are considering hiring to help you buy a home.
---
How Many Transactions Did They Complete in the Last 12 Months?
As with any company that provides a professional service, you typically don't want to hire someone who is inexperienced or struggling just to stay in business. Would you hire a tattoo artist or a new hairstylist on a whim? Probably not. Within all service industries, knowing the experience of the professional helping you is crucial to your success.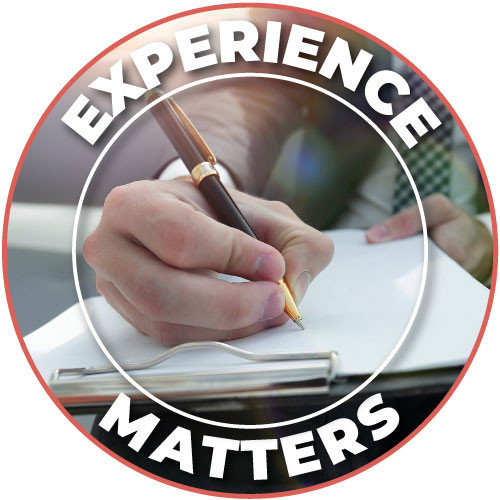 The national average for annual sales per agent is around five transactions. FIVE! This average is extremely low due to the number of agents who are brand new, work part-time, or just can't do the job.
A part-time agent may have responsibilities at another job which could interfere with your schedule, especially in a busy market where homes can be sold in one or two days. An agent who is desperate for a closing due to their poor sales volume is going to be extremely motivated to close a deal with you; which may be in conflict with their ability to put your best interests first.
In Colorado Springs, we currently have 4,568 licensed agents registered with our local MLS. As a city, we only sell between 800 to 1,500 homes per month. That means there are a whole lot of Realtors out there who aren't doing much business at all. Plenty of people with licenses, but no real experience or knowledge. These agents are hungry for business, so they're probably not going to tell you anything negative about their experience level willingly. I already know that many newer agents are going to be upset with me writing this. However, ours is a customer service industry, and this data is a truth that will greatly benefit consumers.
Some Realtors are on the other end of the spectrum, selling over 60+ homes per year. This can mean that they get overbooked and might not be available in a timely manner. If they do show up, they could be so burned out that they are unable to give you the attention you deserve. Constantly bouncing from deal to deal can result in a very distracted agent. They may also be part of a large team, which can be confusing for buyers as they often get handed off from person to person with limited consistency.
So, how can you know when a Realtor has enough work to have a pulse on the market, but not so much that they can't properly serve a new client well? There is no set amount of homes sales that make a perfect Realtor, but many professionals would say between 20 to 50 homes per year is a good indication of a buyer's agent who is well experienced, yet still able to take on another buyer and serve them well.
---
What Price Range and With What Areas Are They Most Familiar?
A buyer agent's skill level can vary dramatically by price range. An agent who exclusively works in the luxury market has no business trying to help someone in the entry-level price ranges. They won't know how to structure offers based on the current competitiveness of the market. On the same note, a Realtor with all of their experience in the entry-level market would be totally lost working in the luxury market. Other than using the same sales contract, there aren't really many similarities between the two markets.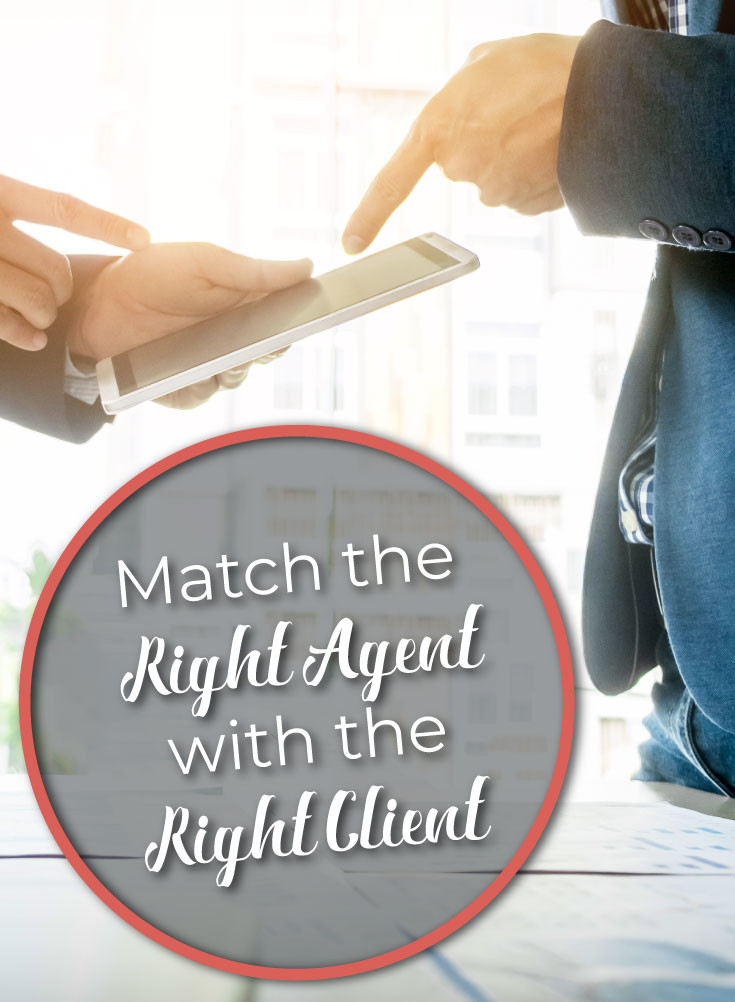 An educated and experienced agent will utilize tools to structure an offer that will catch the attention of the seller and should always be within the buyer's comfort zone. Most sellers and listing agents are looking to work with an experienced agent so they have the confidence that they can get the deal closed.
The agent who writes your offer can have an impact on whether or not your offer gets accepted. This can also be the case for the mortgage lender that you choose. Any sellers who have had bad experiences with contracts falling apart are always going to be more sensitive to this.
If your agent is knowledgeable about the market within your price range and areas of interest, they will know how to structure your offer to have the greatest level of impact when received by the seller.
In any market, some areas will always be hotter than others. For example, if a house comes on the market in a hot area, you may only have one day to submit an offer. The same price range in another area that is not as competitive may not require as aggressive an offer to attract the seller's attention. In fact, you may be the only one making an offer on the house at all. Knowing specific local market demand is one of the key traits of a good agent.
Certain price brackets will dramatically change your status as a Buyer. In a Seller's market, homes within the average price point will go quickly, and with much competition. However, in Colorado Springs if you're purchasing a home above $600,000, depending on the area, you could find yourself in a buyer's market; particularly if you're purchasing a home above $800,000. The demand for the neighborhood, mixed with the number of buyers in& your price range, will determine how much leverage you have as a buyer. You're not going to find this information on Google. You need someone who works that market and price range on a regular basis to really know exactly how much leverage you have. Not knowing this could cost you greatly.
Having an agent that understands this is absolutely critical. Your agent should be able to educate you as to which areas offer the best probability of protecting your investment; using data and sold comparable homes in each area. Don't just hire the first Realtor you meet. Do some homework and find one that best matches your criteria and needs. It will be one of the best decisions you make throughout the home buying process.
At Great Colorado Homes, we split our agents up into different price ranges and areas so that we are well rounded as a company. When I receive a potential client in a price range and area that I'm not very familiar with, I typically refer them to an agent that is more experienced in those areas. We believe very strongly in the importance of matching the right agent with the right client to ensure the best results.
---
What Is Their Typical Process When Helping Home Buyers?
This question is designed to find out how prepared your potential buyer's agent is. Agents who are inexperienced typically do not prepare well and tend to be more reactive than proactive.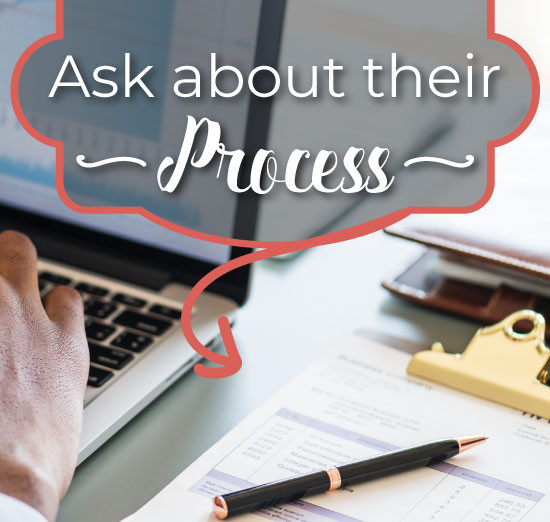 If the agent you're interviewing has a process for educating their buyers, chances are high that they know what they're doing. If the agent starts rambling and walking you through the process right there on the spot with no prepared materials, they are most likely not well prepared and could pose a risk to your transaction.
A good buyer's agent is going to walk you through a series of questions and will listen intently to understand your situation. They are going to notice which parts of the home buying process you're familiar with and which parts you may need some education on. They are going to look out for potential pitfalls and roadblocks that could cause you stress or problems along the way.
Here is a copy of my personal buyer's guide. I use this guide with any of my new home buyer clients who would like to sit down and walk through it. This guide helps me to understand my client's needs better, and it also helps to educate them on the home buying process. It only takes about 30 to 45 minutes to walk through, and my buyers always feel more confident after going through this with me.
(This is a Google Slide presentation, so it may not work on all devices. You can access it directly here: goo.gl/KynEpx)
There are many different ways for Realtors to educate home buyers. My slideshow is just a quick example. The bottom line is that you need to pay attention to how prepared your agent is before you hire them.
A prepared Realtor is typically a more professional Realtor. They should have some sort of system that they've prepared ahead of time to help you, as they would with any other buyer. They should also have a good system or team of people to help make your transaction smooth.
---
There are many other aspects to choosing the right buyer's agent to represent you, but we hope this article will get you on the right track. It's imperative that you have a foundation to build off of as you are searching for the right buyer's agent. Remember, if you have an educated agent who is working for your best interests, they will make the difference between you having a stressful transaction or feeling confident and enjoying the process. It really is a big deal.
Take your time. Do your homework. Choose wisely. Happy house hunting. : )

Hi! I'm Casey Fortune. I'm one of the head Realtors here at GreatColoradoHomes.com. Thanks for taking the time to read this article. Please feel free to share this article with someone who might benefit from it. I appreciate your time here on this site and am always open to suggestions and ideas from our readers.
---
Our Most Recent Blog Posts:
---