Navigation
What Does A Realtor Do? | 290 Real Estate Agent Duties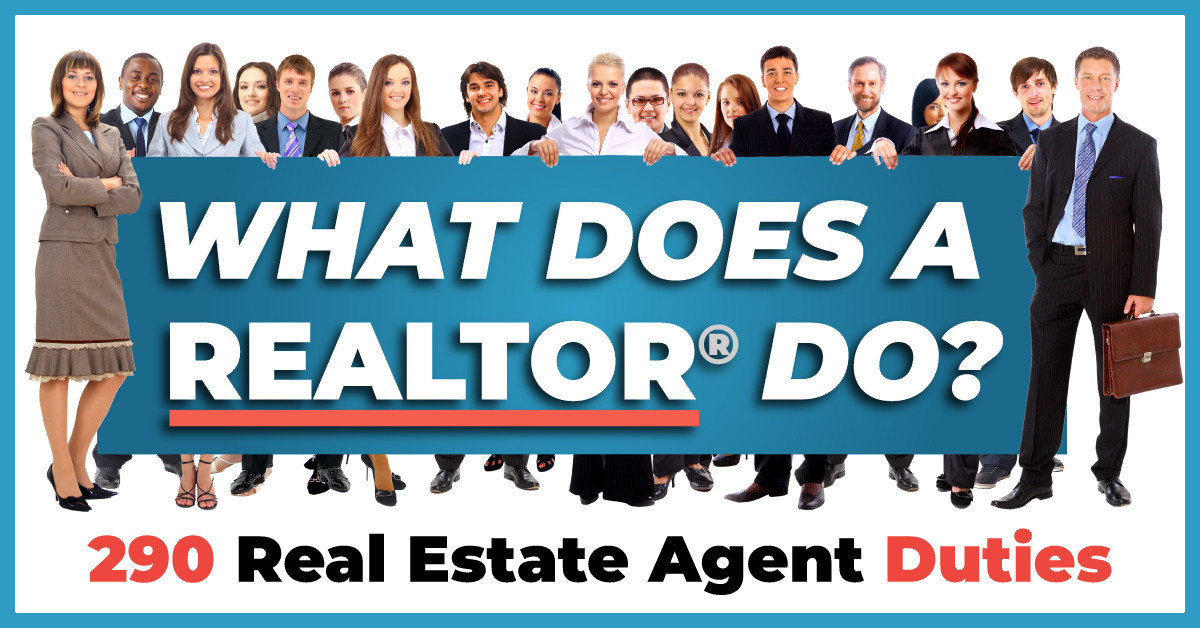 REALTORS® are known for helping people buy and sell real estate, but much of what a real estate agent actually does happens behind the scenes. A good REALTOR® will make your transaction flow smoothly through each step of the process, leaving the impression that their job is fairly simple. The fact is - that couldn't be further from the truth.
This article is designed to put the real estate agent role into perspective. It's a brutal job that doesn't get the recognition that it deserves because most people don't understand how complicated and expensive it is.
---
Being a Real Estate Agent is Exhausting!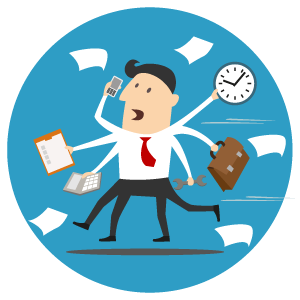 As you read through some of the tasks on the 290 duties listed in the infographic above, it may seem overwhelming. That's because it is. Full-time REALTORS® who excel in their careers are high-energy, time-efficient professionals who know how to handle stress and responsibility well.
There are definitely REALTORS® out there who cut corners and do not take care of their responsibilities as well, but they should not define our industry. The real estate industry is loaded with very impressive professionals with whom I am proud to work with.
It's exhausting because real estate agents are constantly absorbing the stress and chaos of the real estate transaction, so that our clients don't feel the pressure. It's one of the main reasons why 87% of REALTORS® do not make it past their first year in the business. The workload is much more intense than most people are capable of handling.
---
Being a REALTOR® is Expensive!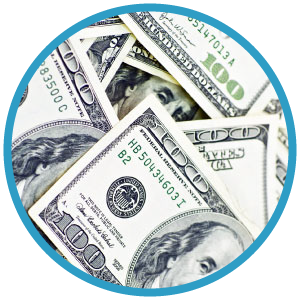 On top of the large list of responsibilities that REALTORS® carry, they also have many expenses to account for. When people see a REALTORS® commission check, they may feel like we are getting rich quick. In reality, the average REALTOR® earns around $46,000, after all expenses and taxes. This is one of the most misunderstood aspects of the real estate agent role.
The typical real estate agent stereotype is usually of someone driving a high-end luxury car, playing on their yacht on the weekends, and occasionally showing up to work to close a big deal and collect a giant paycheck. After being licensed for 9 years, I've still yet to meet this elusive agent. I think they're a myth.
Much of the money from a real estate agent's commission check goes directly into their business and maintaining their licensing. Less than half of it usually goes into their bank account. Here is a list of some common REALTOR® fees:
Some Common REALTOR® Expenses:
Broker Fees
MLS Fees
NAR Fees
E&O Business Insurance
Extended Auto Insurance
Self-Employment Tax
State Licensing Fees
Advertising Fees
Showing Service Fees
Website Fees
Assistant's Salaries
Yard Signs
Photographers
Videographers
Office Supplies
Business Cards
Property Flyers
Electronic Lockboxes
Continued RE Education
---
Being a REALTOR® Can Drive You Crazy!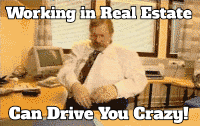 Many people try to start a career in real estate under the assumption that there is easy money to be made here. In reality, it is a brutal business with loads of competition. The paychecks are not large enough to keep people in the business, a fact that is reflected in the 13% success rate for new REALTORS®. Those who do survive usually do so because they have a passion for the business, and helping people make their real estate dreams a reality. It's a great business to be in, but it's NOT EASY!
So, the next time you work with a REALTOR®, remember that they are human just like you, and they carry a lot of burden and responsibility in their job. We work long hours for months on end for clients with no guarantee of a paycheck. When you understand these things about REALTORS® and let them know that you get it, you can be sure it will put a smile on their face. :)
---
Why Do People Think REALTORS® Have An Easy Job?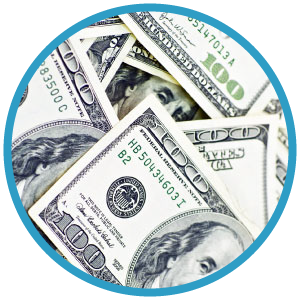 If you've never spent much one-on-one time with a real estate agent, you may not understand how different their job is from the average everyday job. Anyone who has ever lived with a REALTOR® knows this to be true. They work crazy hours, deal with high-stress situations, never really know when they will get paid, and have to survive in an over-saturated industry.
In Colorado Springs today, we currently have 4,799 real estate agents registered in our local MLS. Last month, we only sold 1,320 homes for the whole area. There are 2 sides for each transaction, so that means there were potentially 2,640 total sides closed last month. If every agent was given one transaction last month, there would still be 2,159 agents who did not have a transaction for the month.
In 2014, the National Association of REALTORS® stated that 87% of new agents do not make it past their first year. This is a staggering statistic, but when you consider the cost of being a real estate agent mixed with the competitive environment and the amount of stress that comes from the job, it's really not that surprising.
It's a fun job with many moving parts, but it's very competitive and challenging. It's not for everyone, but for those who are successful at being a REALTOR®, our hats off to you. You're an impressive group of people!
---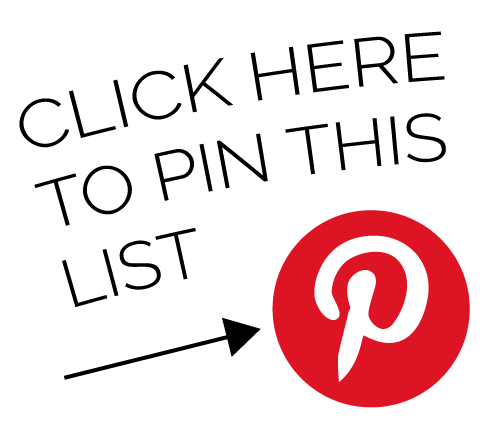 ---
(This post has been updated from our old post back in 2015. You can view our old post on The Lighter Side of Real Estate's page here.)
Hi! I'm Andrew Fortune, the founder of Great Colorado Homes and the creator of much of the content on this website. Thanks for taking the time to read this article. Please feel free to share this article with someone who might benefit from it. I appreciate your time here on this site and am always open to suggestions and ideas from our readers. Feel free to leave a comment in the box below.
---
Our Most Recent Blog Posts:
❤️ Here are 5 things that you'll need to buy a house in 2020!
---