Navigation
How Well Does Your Real Estate Listing Compete Online?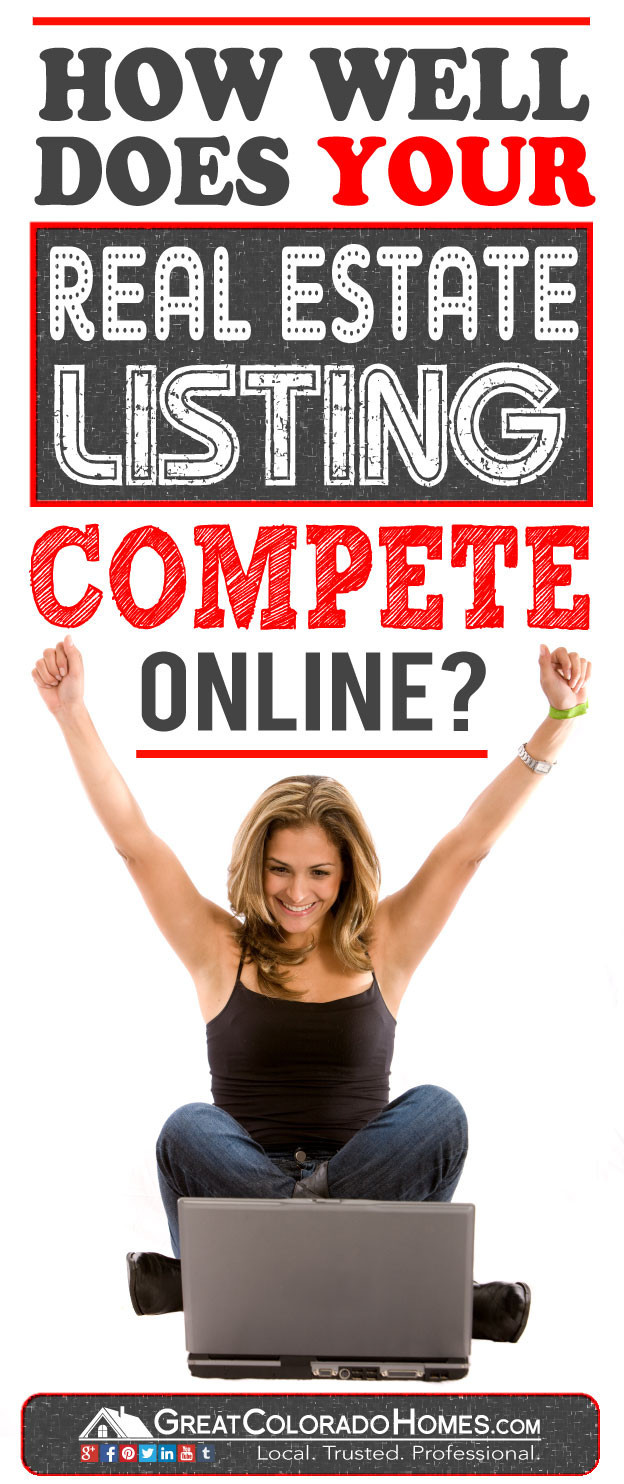 According to Google, some of the most competitive keywords in the industry are real estate keywords. The mortgage industry has the 3rd highest pay per click at $44.28 per click, as of January 2014. This industry is increasingly learning how to be more competitive online. According to the National Association of Realtors®, real estate related searches on Google have grown by 253% over the last four years. This is a trend that shows no signs of letting up.
If you're considering listing your home for sale, it's highly likely that you are also checking the market for what you can buy once you have sold your home. So, what methods do you use to find properties that interest you? If you're like 90% of home buyers, you search the web to see what your options are. This fact alone should help you appreciate how important your online listing is, when you decide to sell your home.
So how can you be sure that your listing will be able to compete with the other homes for sale? Below I have identified a few questions to consider before you list your real estate. Even though some of these questions seem like common knowledge, the reality is that the internet has changed the industry in just a few years, so these questions aren't even on the radar for many potential home sellers. Taking the time to really understand why these questions are important is key to understanding wether your listing will stand out above the rest, or will simply be helping sell other listings.
I'm going to discuss some key points below that are addressed to home sellers, as well as to real estate professionals. I'll cover some basic SEO tips for making great individual property listings pages, as well as some common insider knowledge to help residential home sellers know what to expect out of a great real estate listing. Some of the points are common tips, while many of the points are new to the real estate market right now and will help you compete with a leading edge online. Technology is always changing the real estate industry, so keeping current on ideas and trends can help you get creative while listing your house for sale.
---
What Results Do You See When You Google Your Address?
The day that your house hits the market, it will be syndicated to other websites. Most listings will hit Zillow, Trulia, and realtor.com within hours of being listed, if the listing agent has permission from the seller to share the data. In my experience, realtor.com is the fastest among the big 3 for showing information as soon as it is updated in the Colorado Springs MLS. You must make sure that your listing is showing up on these sites in order to compete with other listings. You want to have as much marketing exposure as possible.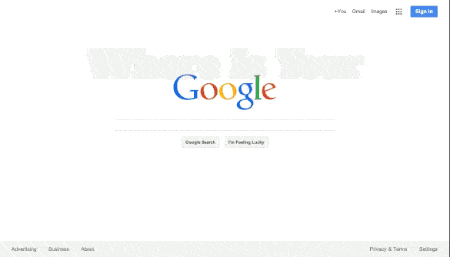 You will also want to notice the local real estate websites that list your property for sale. It is highly likely that these websites will be getting showing requests on your home. If your agent's website is among the top URLs in the search results, then you likely have an agent who is knowledgeable in real estate SEO, and knows how to list your property. It's a tremendous advantage to have a listing agent that can get your property to show up in the search engines through blog posts, specialized landing pages, as well as social media sites (YouTube, Pinterest, Twitter, Facebook, Google+, etc.). Sometimes, the best way to find a good listing agent is to Google the addresses of other homes for sale in your neighborhood, and see which local real estate websites show up. These are probably the top agents in your area, and should be able to provide your listing with maximum online exposure.
---
What Photo Technology Is Your Listing Utilizing?
In a time of content overload, most people are trained to avoid text and look at the photos when searching for homes online. Property descriptions are usually sales pitches, so people do not put a lot of time into reading them unless they are really interested in the home. When online home buyers are searching real estate listings, they typically go straight to the photos, which usually determine whether or not they will spend any more time considering the property. This is why good photos are so important. Photos are the key to getting online home buyers to emotionally attach to your listing, and spend more time investigating the details that your home offers them.
Unfortunately, many people do not think of photos as a technologically advanced selling tool. As long as the photo is in focus, it's good enough, right? Not in 2014! The fact is, photography is a technology that is always evolving. The ability to manipulate photos with new technology will always be a powerful force when selling any real estate online.
Recently, a friend of mine just bought the new HTC One M8 phone. It has a dual camera that takes two photos at once, allowing the user to later alter the image with several different options. As soon as I saw this new technology, I knew that it would eventually change the photography industry. For an example, check out this quick YouTube video displaying the options available with this phone's camera.
I am in no way implying that people should use camera phones to take real estate property photos. I just want to help stir up some creative thoughts on where the future of photography is headed. Imagine having 3D property photos that move as you change angles of view on the screen and/or images that focus on a specific feature while blurring the background with an artistic touch. With new technology entering the photography industry, real estate listings that embrace this technology ahead of time will stand out above the competition online. Current technology like HDR imaging and image correction software already have a huge impact on the quality of online property photos right now.
For a good idea of what you should currently expect from your online photos, check out this article that I did for Bill Gassett on his Massachussetts Real Estate News Blog entitled How To Get The Best Photos When Selling Your House.
---
Is Your House Properly Staged Compared to Your Competition?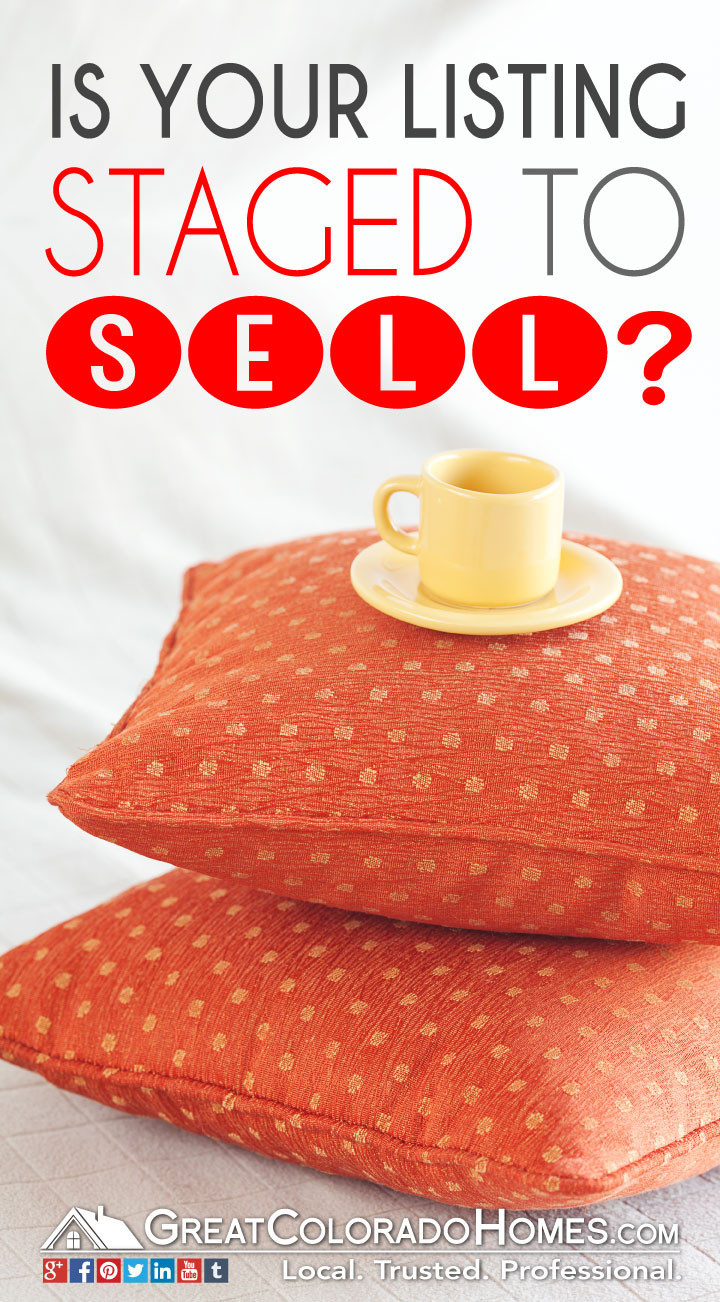 Any Realtor® who has shown even a moderate amount of home buyers will tell you that vacant and staged homes always show better than lived in properties. This becomes more true with every year that the homeowner has occupied the property. When homebuyers are out looking at properties, they are shopping with their emotions. This is also true when they are looking at homes online. When photos contain clues of homeowners personal possessions, it can make it more difficult for online shoppers to attach to the listing, and imagine themselves living there.
This is especially true for first-time buyers who have never had their own home. Many of the first-time homebuyers with whom I work end up buying a vacant home, simply because it is much easier for them to envision themselves living there. If you are not able to completely vacate your property before listing (as many of us cannot), then you will need to find a way to present your home as though you no longer live there. For many sellers, this means renting a storage unit and filling it with all the unnecessary things that we don't use on a day to day basis. Keep everything at a bare minimum. Get rid of any bulky furniture, bookshelves, personal photos on the wall, religious decorations, and anything that you can live without for the next few months. The more vacant you can make your home look, the more likely you are to get an offer quickly. Once you start taking out furniture that you do not use on a daily basis, you will notice how much larger your home looks. This will help the online photos look better as well. Your goal should be to reveal as much floor space as possible, to make your square footage seem larger than the competing homes for sale online.
---
Are There Photos of Your Listing That Do Not Help Sell Your House?
This is a personal pet peeve, so bear with me as I rant for a moment. Just because we're allowed to put 30+ property photos online when we list a home for sale does not mean that we have to. 5 awesome photos are better than 5 awesome photos with 10 mediocre ones. Remember, the photos are there to make you want to go and view the property. Why would you use photos of the inside of your garage, the toilet in the guest bathroom, or your unfinished basement loaded with boxes of your stored stuff? "Oh, I love the toilet in that bathroom!", said no one ever.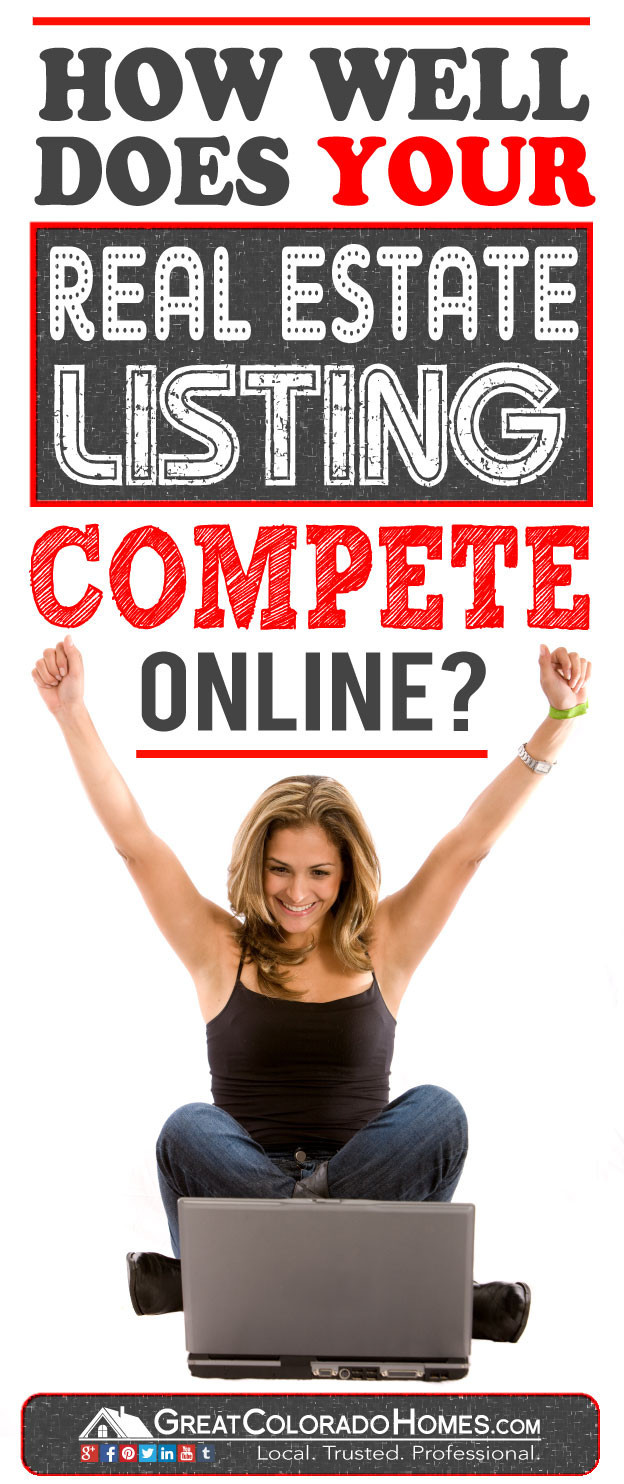 Only use photos that highlight the best parts of your home. When homebuyers are shopping online, often they are looking for reasons NOT to visit the home; don't give them a reason. Make them come and see your home in person to decide whether or not it is a good fit for them. Homes rarely look the same online as they do in person. The goal of your online listing is to get as many people looking at your home in person as possible. Once they are there, sell it to them with a clean, beautifully presented home that outshines all of the others on the market. Your competition won't know what hit them. Just remember to discard the pictures of the 200 pairs of shoes in the guest bedroom closet, and the new water heater that you had installed last year. Stick to the main visual selling points of your property and you'll do great.
---
What Features/Upgrades Does Your Listing Highlight That Others May Not Have?
Almost every home has something unique to offer that others on the market do not. Perhaps your home has a great cul-de-sac lot, or has 12 foot ceilings in the master bedroom. A good listing agent will find the aspects of your home that make it stand out, and they will highlight these features over and over again in the best possible light to help sell the home. If your house has great mountain views, or is located within walking distance to the neighborhood park, then don't miss the opportunity to pitch these qualities every chance that you get. For online listings, this starts with the photos, and ends with the property description.
Make a list of your home's best attributes and then get some great photos (and videos if possible) of these features. Do everything you can to make sure that online homebuyers know about these details within seconds of viewing your property listing. Highlight these features in the first couple of sentences in your online property description. An online property video is an extremely powerful tool to help promote these aspects as well. Below is the link to the video of a home that I sold in 9 days last week, in an area where the average days on the market is 85 days. We received 3 offers on it. This video was viewed over 100 times in the first week.
Make sure that you utilize technology to amplify your home's features and upgrades as I did in the video above. SlideShare presentations, social media blast campaigns, and property specific blog posts are all great tools to capture powerful visual representations of your home's greatest assets. Some agents will create a separate webpage with a URL specific to the property address of the home for sale. Home sellers are usually impressed by this approach and feel that the agent has created a website just for them. In reality, it is just a landing page that no one will ever find in the search results. The best way to do this properly is to create a landing page under the URL of a website that is already showing up in the search engine results and point the URL to that page. For example, on the property above, I bought the URL for the address of the property and then pointed it to a page on my website with all of the information. I used the URL 4758-witches-hollow.com to market the property on print materials, but when you follow that link, you will end up on greatcoloradohomes.com/4758-witches-hollow.php, which also shows up on the first page of Google because it is under my main URL (GreatColoradoHome.com). When you start a new URL, it takes many months for Google to even notice that it exists, so it doesn't makes sense to make a property landing page under a new address specific URL, because it will never rank or be found in search results.
---
Final Thoughts
I hope that after reading the online listing tips above, you are keenly aware of the importance of hiring a Realtor who is proficient in online marketing, and who knows how to get your listing in front of as many people as possible on the internet.
The internet is ever evolving at an incredible rate, and marketing SEO techniques are constantly changing. Tech savvy agents are adept to change and are constantly looking for new ways to gain a competitive edge for their clients.
Considering the fact that your real estate sale will likely be one of the largest monetary transactions you will personally be involved in, it makes sense to maximize your sales potential by choosing an agent who has the competitive edge over other agents in your area.
My advice is to do a Google search on your neighborhood by typing "homes for sale in _______" and see whose site pops up on the first page. Then do that same search by adding your city, or local community name. You'll start noticing a few URLs showing up over and over again. Chances are that the agents maintaining these sites are the most tech savvy agents in your area. Contact several of them and get acquainted with their level of work. You will most likely be impressed at their ability to list your home so that it outshines your competitors online.
Hi! I'm Andrew Fortune, the founder of Great Colorado Homes and the creator of much of the content on this website. Thanks for taking the time to read this article. Please feel free to share this article with someone who might benefit from it. I appreciate your time here on this site and am always open to suggestions and ideas from our readers.
---
Our Most Recent Blog Posts:
🧐 Here's a list of 22 things you need to know before moving to Colorado Springs, CO.
---