Navigation
Expert Advice for New REALTORS®: Start a Real Estate Blog
Posted by
Andrew Fortune
1,761 Views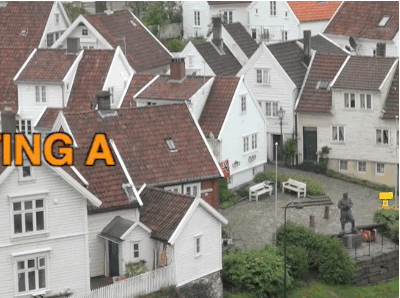 One of the topics that I hear seasoned real estate agents talk about is how a blog can be great for business. Anyone who blogs understands that there are lots of consumers who will turn to the internet to find what they are looking for. The real estate industry is no different as thousands of people search daily looking for some kind of advice.
I wanted to learn from some of the most successful real estate agents who are also heavily into blogging so I asked Bill Gassett, a top Milford MA real estate agent to give us his take on how his blog has helped his real estate career. I also reached out to Lynn Pineda, a top Coral Springs Florida real estate agent who has a great story to tell on how her real estate blog has influenced her business. I asked both Bill and Lynn a series of questions that should help new bloggers as well as those who have been blogging for a while. I also answered the same questions myself at the end of the article, as blogging has become my #1 source of lead generation in my real estate business.
---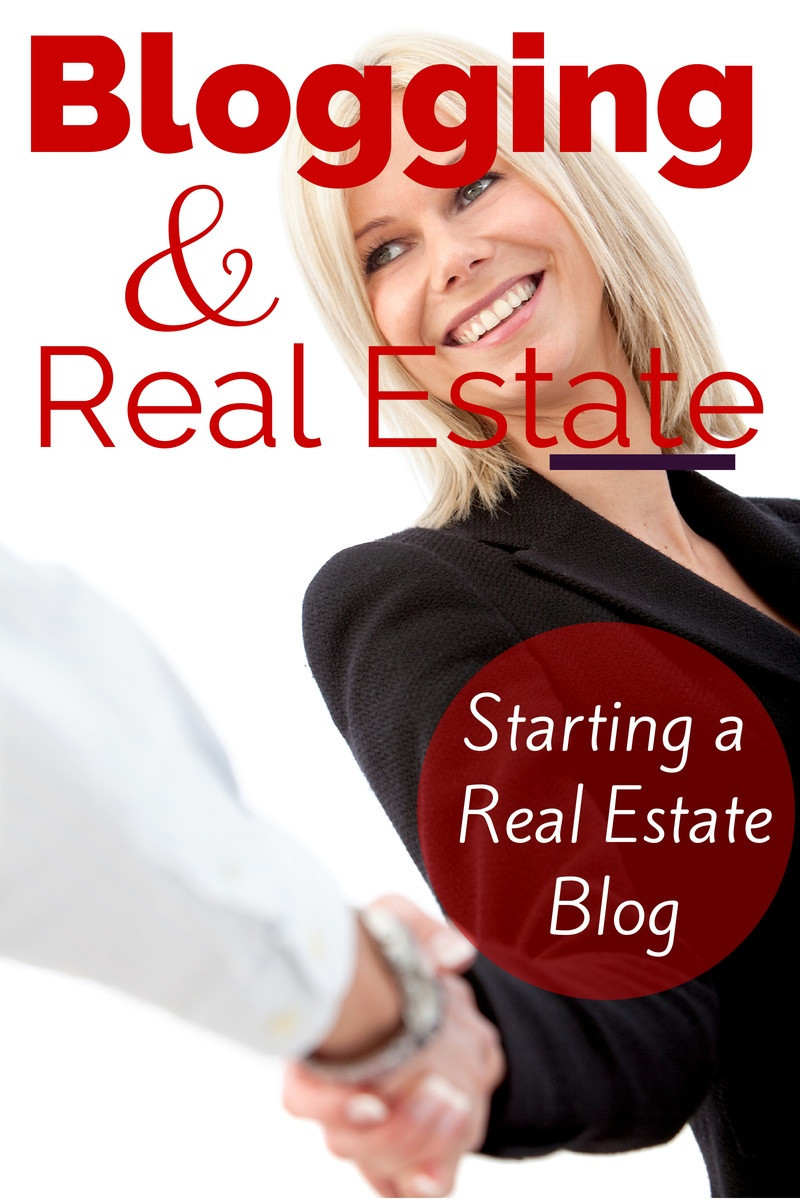 ---
Let's start with great insights from Bill Gassett, a top Milford MA REALTOR®.
---
Bill, how has blogging helped your business?

"Well Andrew before I answer that I wanted to thank you for the opportunity to address your audience. It is a pleasure to be able to help out!
If I were to look back and say what is the #1 thing that I have done in my career that has brought more business my way, the answer would be hands down having my blog. One of the things that many real estate agents do not fully grasp is that there are tons of people who will hop online daily looking for answers to their questions.
When I first started blogging, one of the things I paid attention to was analytics. I would actually carefully monitor how people arrived at my blog. It was really amazing to see the type of searches and what people punched into Google. By carefully looking at this data I realized that if I could be in front of those people by appearing in the search results, it would more than likely enhance my business. That is exactly what happened!"
---
How long before your real estate blogging efforts paid off?

"Actually it was fairly quick. I first started seriously blogging around eight years ago. In the first few years, I started blogging I would estimate that I had at least a handful of deals directly due to people seeing a blog post and calling me because of it. While a handful of deals is decent production, I would not consider that earth-shattering.
This all changed in my third year of blogging for a couple of reasons. The first reason is, the more content you write the greater chance you have of getting business. You really will not start seeing business until your blog becomes established both from the standpoint of people who follow you, along with coming up in more Google searches. It is good content that drives traffic. This is an area that most real estate agents fail at. They don't spend enough time creating what would be considered "epic" content. Many do what they can to just to get by.
As with anything else in life- you get back what you put in. One of the things I am conscious of is never hitting the publish button until I feel the content is really worth reading. What most people do not realize is that the average length of a blog post on the first page of Google for a competitive search is 2050 words. The average REALTOR® will type a 500-word article and will wonder why they never see their posts in a search. This is one of the reasons why!
What really changed my business when it comes to blogging is when short sales became en vogue. With so many people suffering because of the great real estate collapse, I jumped at the opportunity to help those who were in dire straits by writing about short sales. I would get people from all around the country calling and emailing me daily. It was absolutely amazing!
One of the smartest things I did was to add language to the end of all my blog posts stating "if someone outside of Massachusetts needed to find a short sale REALTOR® in their area I would help them find one". I was averaging around $45,000 a year just in the referrals I was sending to other agents around the country who also handled short sales. Think about that for a minute. My blog was paying me that much money for just picking up the phone and calling another REALTOR®! This was just for referrals and doesn't even speak to the fact that I had tons of people in my own area listing short sales with me.
One of the best things about a blog is that it establishes you as an authority if you do a good job writing. People were starting to recognize me as a "short sale expert" even though I never once ever said that about myself. The blog established that for me. Over the last seven years, I have sold over 100 short sales. Nearly all of this business came to me from my real estate blog."
---
What are the challenges to starting a real estate blog?

"Without a doubt, like anything else, blogging is work and takes time before you see results. This is no different than the real estate agent who mails out 500 postcards, doesn't get a lead, and thinks that mailings don't work. The word that many real estate agents don't understand is "consistency". You need to put time and effort into any marketing exercise. Business does not just appear after you write your first article. It takes perseverance.
When you start your blog you need to keep this in mind and keep your head up. The business will come if you pour your heart and soul into it!"
---
What is the best advice you could give someone starting a real estate blog?

"The best advice really has already been covered above. Make sure you write compelling content that helps people solve a problem. Do this consistently and business will eventually come. After publishing your post make sure you also try to use social media effectively. Use Google Plus, Facebook, Pinterest, Linkedin and others to drive traffic back to your blog. You need to try to grow your audience. It will not come all at once.
I hope this interview helps those who are interested in understanding how to make a go at blogging."
---
Andrew: Bill, thanks a lot. This has been great! For those that are interested, you can check out Bill's blog, Maximum Real Estate Exposure, where he covers Massachusetts real estate sales. As you will see, Bill's blog articles cover topics that will help people buy and sell homes. Occasionally he also will write an informative social media post to help other REALTOR's® as well.
---
Let's continue. with more great advice from Lynn Pineda, a top Coral Springs, Florida REALTOR®
---
Lynn, how has blogging helped your business?

"Where do I begin? Real Estate Blogging is huge for my South Florida Real Estate business! I was an early adopter to blogging back in 2007, as it always just made sense to me. I've always enjoyed blogging/writing, which perhaps is likely one of the main reasons why I've had success with it. Like anything, if you enjoy it enough and have passion for what you're doing, your rate of success will be that much greater.
A large percentage of my Real Estate business comes from my blogging efforts. Through my writing of my Real Estate articles that I post to my main Real Estate site: www.ImagineYourHouse.com and the sharing of those articles out to all of the Social Media platforms that I engage in, such as Google+, Pinterest, Twitter, Slideshare, Facebook, Linkedin, Scoop.it and more, my exposure from blogging continues to multiply. My blogging efforts have contributed to enabling me to be nicely placed amongst the SERPS (search engine result pages) for many of the keyword terms that I use. Prospective customers routinely call me or email me, after they've found me online while searching for Real Estate specific terms for my main area of Coral Springs Florida, and other surrounding South Florida areas. I also have had Real Estate Agents nationwide, who contacted me after finding me online when they search for an Agent in my area to refer business."
---
What Are the Challenges to Creating a Good Real Estate Blog?

"When trying to come up with good ideas to write about, you can sometimes hit a brick wall, and believe me, we can all come across those moments when the ideas just seem to dry up. You struggle, you get anxious and you just stare out the window. That means it's time to step away from your computer for now and come back to it later. You hear the same stories from noted Authors who may sometimes struggle with their next topic.
Once you make the decision that you are now going to become a Real Estate blogger for your business, you will find that it's almost as if a whole new world of topics opens up for you. Ideas that you never would have thought of before to be a good blog topic, suddenly become intriguing. You'll find that what you read, even if it's not about Real Estate, you could convert to a blog post. Perhaps you read a daily journal and the titles to the readings or short stories are suddenly being turned into titles perfect for a Real Estate Blog; I've done that many a time. Or what about that closing that you just had, what did you experience that would be perfect to blog about? People like to hear stories; like case studies to learn from in Real Estate. It's just a matter of opening up your mind to allow for the ideas that have been there all the time. Once you realize this, it's kind of like the first time you become pregnant, if you're a woman reading, you can relate, that everywhere you look there are pregnant women around you; you wonder how can everyone be pregnant! Or if you're a man and just got a tattoo, you look around, and everyone seems to be touting a tattoo, that's so cool, you think. So you get the picture. Don't let writer's block be a challenge for you.
And then there's time, we never seem to have enough hours in a day, do we? Real Estate demands a lot of our time and fitting in time for blogging just seems out of the question. I hear it all the time. A great way to tackle this challenge is to set up a day on which you want to put out your new blog post and plan for that day. It's not wise to think, if you choose to put out your blog post on a Wednesday, to then just sit down to the computer and write on Wednesday to publish on Wednesday. As I said, you need to plan, and planning means likely putting down some thoughts, ideas, or outlines days before that Wednesday arrival, so you have some idea in which direction you'll be going, and perhaps you'll have some rough drafts already. So if you want to post on a Wednesday, that day will simply be used for proofing and fine-tuning. You might have even come up with a few post ideas that you've jotted down and you just need to select one. I'll do that a lot where I'll come up with an idea and I'll just jot it down into my Google Drive so I can come back to it later to embellish.
Now, having said all this above, what if you don't like to write, as some Agents may struggle with this? This will obviously be their first challenge. How can you overcome this? Seek out articles about writing posts. You can learn about writing good posts, such as, how to make your Title stand out, how to format a post, and the ever-important use of images. You will find that images are almost as important as the content itself now. If you write a good-quality post and leave out an image, you'll lessen the likelihood of your post being read. Great images can draw the reader in to want to read your content. If they like your image, you've already set them up feeling good about the content they're about to read. It's kind of similar to great curb appeal in a home that will draw a Buyer in to want to see more of the home! Draw the reader in with your image to want to read more.
Finally, don't think you have to be someone you are not, be yourself in writing and this will shine through making the writing process a lot easier."
---
How Long Did It Take For Your Blogging Efforts To Start Paying Off When You First Started?

"It took several months before I began to see any type of payoff from my blogging. In fact, I had been licensed in Real Estate for a couple of years before I had left my prior job to take on Real Estate full time, so basically, I really was brand, spanking new to Real Estate. I was really wet behind my ears. What did I know? I immersed myself into the business, learning all that I could. In fact, it was at a time when Short Sales were just starting to pop up. I decided that I would make Short Sales my specialty, my niche at that time. I was like a sponge learning all that I could about Short Sales and I blogged about Short Sales. The Short Sale inquiries began to flow in, as there weren't a lot of Agents specializing in Short Sales at that time, so it was just the perfect subject to blog about. I had begun my blogging efforts on the Real Estate network Active Rain. I loved Active Rain and am most grateful for it's platform and how it allowed me for my voice to be heard to propel my Real Estate business. I'm not as active now on Active Rain, as I chose to develop my own Real Estate site with my posts.
I had a system for my blogging efforts when I began and I still do, as discussed above. When I first began, I did it routinely each week putting outposts. I'll never forget my very first post and having to click that submit button. It was a pathetic post with only about 5 or 6 lines. A few posts later still pretty pathetic, but I trekked on. My blogging style has evolved, thank goodness and yours will too, but just get started.
Often it's easy to throw in the towel when we don't see instant results. The same holds true when we start to send out direct mail postcards, we want instant results or we give up. Unfortunately, it doesn't work that way with blogging either and we have to continue a system that shows a constant with our presence, whether it's blogging or direct mail. We can't give up, as it will take some time and effort to reap any benefits, so just keep on keeping on."
---
What Advice Would You Give A REALTOR® Wanting To Start a New Real Estate Blog?

"Once you make the decision to start a blog it should not be taken lightly, as it requires a commitment. Expecting instant results is not likely either, especially if you're newer in the business. If you're a veteran Agent, the results may come quicker for you, as you are already an established Real Estate professional. Starting a blog as an established Agent can likely be the icing on the cake to increase your business even more.
Do you have a niche and expertise? Write about it. Refer to my examples above of how you can get your content to write about.
In closing, just know that we are in the age of content being of extreme importance and wouldn't it be great if your content is the content being found online?"
Andrew: Thank you very much, Lynn. That was great! For those of you interested, Lynn is a top Coral Springs, South Florida REALTOR® with Keller Williams Realty. You can find more great real estate information from her website at www.ImagineYourHouse.com
---
I'll Add My 2 Cents.
---
How has blogging helped my business?

I have always loved to create presentations, images, and new material in every business I have ever been in. As a real estate agent, there are not very many outlets for creative expression. I have found blogging to be a great place to create material that attracts people to my website and helps me engage an audience that I would have never known before. Blogging has helped bring some excitement into the dull world of online lead generation. It is very exciting to write on an important real estate issue or topic and work very hard to make the article packed full of great content and then launch it out there and have people interact around it on all the social media platforms. To be able to engage the online real estate community and interact with them is a great privilege that good real estate bloggers enjoy every week. Blogging brings the most amount of traffic to my website, and it is consistent traffic. This causes my website to be known as an authority to Google, which then boosts all the other pages on my website to start showing up in the search results for many other keywords, which puts me in touch with home buyers and sellers in my area. It's been great for my business.
---
How long before my real estate blogging efforts paid off?

I started blogging in 2008 and my experience was much different than Lynn and Bill's experience. I wrote about 20 blogs and just couldn't see the value in it so I gave it up. I started paying Zillow and Trulia for leads and did very well with them until around 2010. Those lead generation platforms started getting more expensive and less effective. I got tired of paying for leads so I started a "forced registration" website with Market Leader. I learned how to use Google Adwords and started getting a much better return on my investment than I received with Zillow and Trulia.
One day, a friend of mine was complaining about how he was looking at homes online and kept landing on websites that wanted him to give up his contact info for access to their site. He said that it annoyed him to no end and he couldn't understand why REALTORS® would do that. I knew that if it was bothering him, it had to be bothering many other online home buyers, so I started looking for a better way to get leads online. I started thinking about ways that I could "earn" someone's business, rather than force it. In 2012, I started learning about content marketing. Since then, my whole business model has changed from one of paying for leads to one of earning leads through hard work and creative content targeted towards my local real estate market, and beyond.
In late 2013, I created my website and started blogging again. I spent months learning what to do, and what not to do. After about 2 months, I learned how to create a blog around a relevant real estate topic and promote it within social media platforms. Ever since I have learned how to do this, it has become one of my favorite parts of the business.
---
What are the challenges to starting a real estate blog?

As Bill and Lynn have mentioned, time is a big challenge. It takes time to get started and time to keep it going. The other big challenge is learning about technical things that can make or break your blogging experience. When I first started blogging, I put most of my content on Active Rain and Trulia. In my opinion, this was a big mistake for me. I would have been much more motivated to continue writing if I had a platform that I owned and could see the direct benefits of my content driving traffic to my website. If you are going to take the time to write important real estate knowledge that you have acquired through hard work and experience, you need to have that content on a site that you own and are continually adding to. Putting your content on someone else's site is essentially giving it away. It's hard to stay motivated to write if your content is not on your own website.
That brings up a whole new issue: learning how to operate a website. I spent months learning how to build and operate a WordPress website so that I would have total control over the site that I put my content on. It is a major learning curve for someone who has never done it, but it is one of the best things I have ever done for my business. I am going to continue down the road of website development and continually be pushing to get my domain name to show up in as many places as I can, now that I know how it all works.
---
What is the best advice you could give someone starting a real estate blog?

You need to determine whether you are the type of person who will do whatever it takes to make things happen, or if you are the type to pay other people to make things happen. If you are the latter, you may be better served to build a strong online lead generation platform that is built around landing pages and AdWords campaigns. These are highly effective business tools that can generate massive amounts of leads, but they do cost money.
If you are highly creative, techie, and enjoy interacting with people online through social media and blogging, then you may be the perfect candidate to start a real estate blog and generate business that way. My favorite thing about earning leads through content is that it constantly builds upon itself. You are earning valuable search engine real state space by creating good content. If you take a week off, it's still there generating traffic. With online advertising, as soon as you stop paying, your leads stop and you don't exist online anymore. It's something to really think about as a new REALTOR®.
---
Hi! 👋 I'm Andrew Fortune, the founder of Great Colorado Homes and the creator of this website. I'm also a Realtor in Colorado Springs. Thank you for taking the time to read this blog post. I appreciate your time spent on this site and am always open to suggestions and ideas from our readers. You can connect with me on Facebook, Instagram, or contact me through this website. I'd love to hear from you.
---
Our Most Recent Blog Posts:
---