Navigation
Best Ways to Find Who Owns a Property & the Home's History
Posted by
Andrew Fortune
191 Views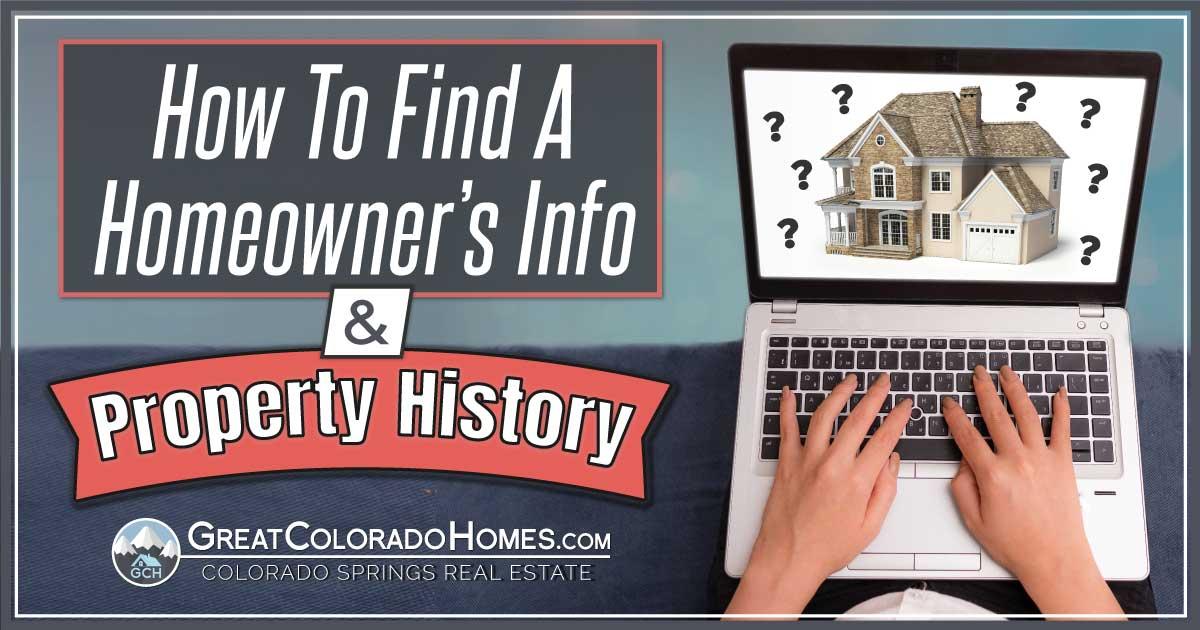 Searching to find who owns a property? It's easy to locate a homeowner by searching the address for free. Here's how to do it.
Homeowner history is accessible to discover online. In some cases, previous owners may not have been listed on a property record. In those cases, you'll have to take additional steps to determine who owns the home. But, in most cases, the info is easy to access.
As a real estate investor and Realtor, I have needed to contact homeowners many times without knowing who they are and only having an address. Here are all the ways to locate the correct legal owner's info and property history.
There should always be an original title company with records dating back at least 30 years (or longer). They will capture any transactions involving sale/purchase agreements between buyers/sellers, regardless of whether money was ever changed.
Search Any U.S. Land to Find Who Owns a Property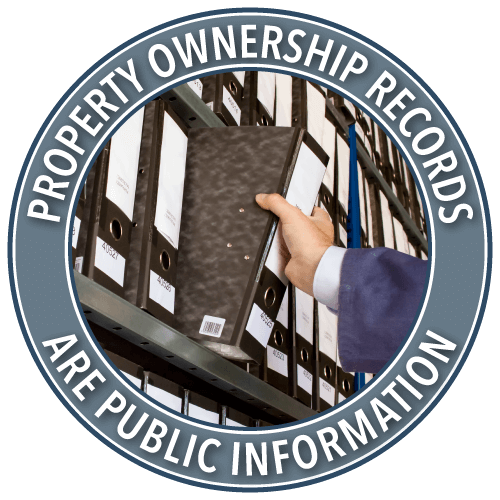 To find who owns a specific piece of real estate online, search the local tax accessor office. Property ownership records are public information. The tax assessor's office will record when real estate has changed its title.
This info can be helpful if you're researching your home's history or trying to track down a previous owner to ask them a question. You may even discover how much the property was sold for.
Anyone owning a home must pay taxes, even a vacant or empty lot. The local tax assessor's office is where you can find this info. Fortunately, you don't have to waste time visiting the tax assessor's office in person.
Go to your local county tax assessor's website. You can locate the site through a simple Google search. Use your county name and the keywords "Property Tax Records.". Many county assessor websites will let you search for the owner's name in a reverse ownership search. You can use this feature to discover real estate purchased by anyone you know.
Ways to Find Who Owns Specific Properties
Searching ownership records by name is easier if you have the Accessor's Identification Number or the Section, Township, Range, Area, and Parcel Number. There will only be one result in this search criteria.
When looking for a homeowner's history, please write down the accessor identification number to access it later. If you don't want to find a property owner this way, you can try a few other methods.
Tips to See Who Owns a Property Through Ownership Search
If you're not having much luck with the local tax assessor's office, the next step is to check out the county clerk's office. Remember that the county clerk's office website is more complicated to explore than the local tax assessor's office.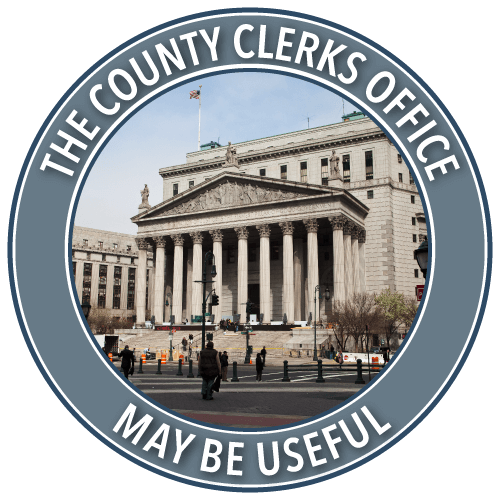 The tax assessor's office should tell you all the essential details you need about a property owner, including their name. The county clerk's office, also known as the county recorder's office, is a place that stores all sorts of documents related to people and properties.
You can discover documents concerning mortgages, bills of sale, divorces, deaths, births, tax documents, trusts, and more. There will be a lot of information. Even with the online search features, storing so much data can be time-consuming.
If you need to learn more about several different property owners, you'll browse for hours before finding all the necessary facts. Also, the search features on the county clerk's website aren't very user-friendly.
There are very few options to narrow down the search. So, you might have to filter through hundreds or even thousands of documents before discovering what you're looking for.
A Guide on Property Ownership Checks
You may need to spend some money to locate the information you want. For example, if you only want to find out who owns a property, this information alone will be free. But if you want to explore documents related to a property owner, you will likely need to pay for those documents.
The cost of these documents will differ depending on what part of the country you're in. However, this can add up if you need to purchase copies for several different homeowners.
Some documents may be free, but you need to wait for your request to be processed before you can get them, and you might only get a few pages at a time. This could take days or weeks to get all the necessary documentation.
Searching for property ownership history and who owns land this way is undoubtedly time-consuming and unpleasant. However, you can try another method if you don't want to go through all this trouble to determine who owns land or housing.
How Real Estate Pros Identify Property Owners
If the idea of filing through hundreds of legal documents for hours and hours sounds terrible to you (which it is), the next best thing you can do is chat with your local real estate agent.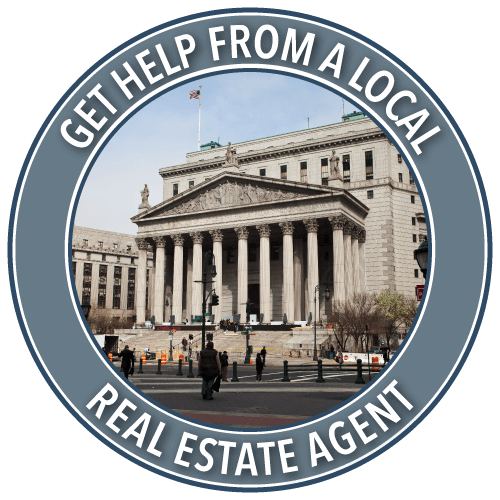 Finding answers may take a while, depending on what your real estate agent knows already and how efficient they are at looking up information. For example, the real estate agent will likely look up information from the tax assessor's or county clerk's office.
This benefit is that you don't have to do any work or deal with legal documents. However, the real estate agent should be able to provide you with some exciting information about the property.
The information may be limited depending on what kind of documents your agent reveals. However, realtors don't charge for information; some information is better than none. Realtors also have local insight into the neighborhood's history that you might not find online.
Steps to Check Who Owned a Property
You might discover some interesting information about the property you didn't expect. You could find that someone died in the house many years ago or that the house was passed down from generation to generation.
You may also learn about information regarding the home's floor plan, age, recent repairs, etc. Once all this information comes together, you can better picture the home's history and who owns it.
Important Points on Property Owners: Public and Private Resources
The most relevant information should be available in the county records. If not, there are still several ways to learn more about a property's history.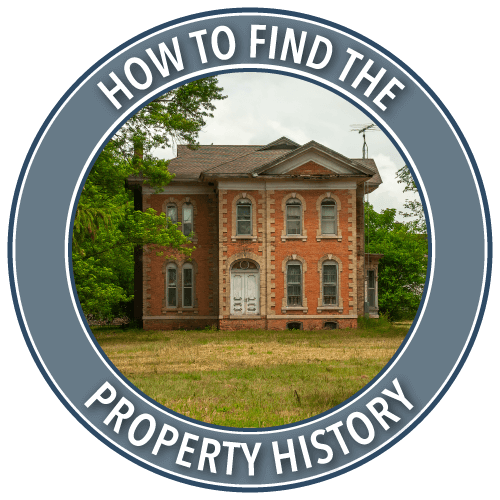 Some property and land listings might not go very deep regarding the history. You may be looking at a house that's 100 years old, but you only reveal information regarding the last owner from a few years ago. This means that you are missing several decades of ownership history if this is the case.
You may also find that the property listing has no homeownership history. In that case, you'll have to do more research.
The Details
Property listings can tell you about what the home experienced in the past. You might find that the house got an entire roof replacement a few years ago, or the foundation was repaired.
The property title may also tell you a lot about a particular home. It may tell you what kind of appliances the house has, if it has been remodeled, and so on.
You can use the title to inquire about materials used around the house. For example, you might find out if a hardwood floor is natural by reviewing the property title. You can find similar information about the home's walls, roof, foundation, and other aspects.
It is important to note when the most recent renovations and repairs were if there were any. If you find an old house that hasn't had anything repaired or replaced for years, this is a sign that the home will likely need a remodel.
It would be best if you also watched out for liens from contractors or builders. After all, liens come with the property. If you don't get the liens sorted out beforehand, you could end up in a lot of legal trouble, and you'll have to deal with a real estate lawyer to make sure everything is sorted out.
Search the Property or Land Address Online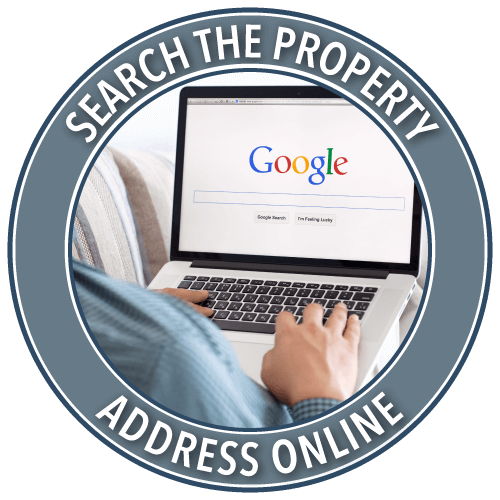 If you can't find any ownership information on a property from a few online listings, you'll surely be able to find something after scrolling through Google.
The most relevant information will be on Google's first and second pages of the search results. As you go to the subsequent pages, the results will slowly become less relevant and may not provide accurate information.
The Specifics
Using the tax assessor and county clerk's office websites to research several properties at once will take you hours, if not days, to find all the historical information you need.
Use websites specifically designed to trace home ownership history. You won't have to waste so much time. What should you do if an in-depth Google search still lacks the correct history information you want? In this case, it is best to move on and search for local property tax records instead.
Steps to Check Who Owned a Property
Property records are available to the public in most municipalities. You can learn more about the property's sale and tax history. For example, you can see if the floor plan and square footage have changed over the years.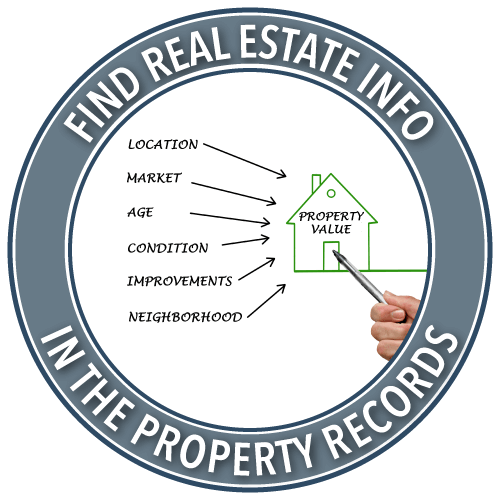 The Public Records Online Directory website is an excellent place to start. All you need to do is input the State and county where the home is located, and the website should come up with all the information for you.
Check to see if you can access the property records online. The availability will depend on what county or city you live in. Many locations will have this information entirely online and available to the public.
The Details
For even easier navigation, you will find that some counties offer a GPS map for you to explore. That way, you can see a map of the location and where the property is situated.
All you need to do is find the property, click on its location, and you can learn more about it right away. You can also explore other homes around it.
The first thing you will find out is who previously owned the property. You will also learn more about the property's mailing address, its many acres, and when the home was built.
You can learn if the house has a basement, what type of basement it is, and what style it is. Once you have all this information, you should know all the most critical information regarding a home.
How to Hide Your Real Estate Ownership & Own Property Privately
A real estate deed conveys property ownership. There are multiple types of deeds, such as warranty, grant, and quitclaim deeds. For each one, you are given the option of who you want listed on the deed.
The best way to guarantee that your name is hidden from the property records is to place the property in an entity's name, such as a trust, LLC, or corporation. It's important to know that you must use your legal name when using a mortgage to buy a home. Then, you must go back to the county and request that your deed be changed after filing it.
Search and Verify Your Property Check: Final Word
Whether you want to find who currently owns a piece of land or who used to own it, you must do some research online. You can use government websites to search who owns a property and what the home's history looks like.
As a real estate investor, I searched all the expired listings in the MLS. These listings did not sell within the time they were listed for sale online. I would then take those addresses and explore the county property tax records to find the current owner.
Once I had the legal owner's name, I would discover their contact info online and ask them if they still wanted to sell their home. I found a house for our family this way, which was one of the best real estate deals I have ever experienced.
Finding who owns a home online can help with numerous real estate tasks for real estate professionals, residents, and property management companies. Use this information to your advantage and find the best method in your city, county, or State.
There were times when the information I found online was incorrect or outdated. Be sure to verify any info you receive to ensure that it is the correct data you are looking for. Since online property information is specific to each region, the speed at which they update their info will also vary.
As a real estate professional, this information is easy for me to search in my local MLS and tax records. If you need to locate homeowner's information on a revolving basis, you may want to team up with a realtor who can quickly find exactly what information you are looking for.

Hi! I'm Andrew Fortune, the founder of Great Colorado Homes and the creator of this website. I'm also a Realtor in Colorado Springs. Thank you for taking the time to read this blog post. I appreciate your time spent on this site and am always open to suggestions and ideas from our readers. You can all my contact info here. I'd love to hear from you.
---
Our Most Recent Blog Posts:
---