Navigation
My Journey Through IDX Options and a Quick Review of Real Estate Webmasters
Posted by
Andrew Fortune
3,075 Views
Which Local Real Estate IDX Websites Actually Rank On Google in 2019?
Click the link to see see the results from our latest study.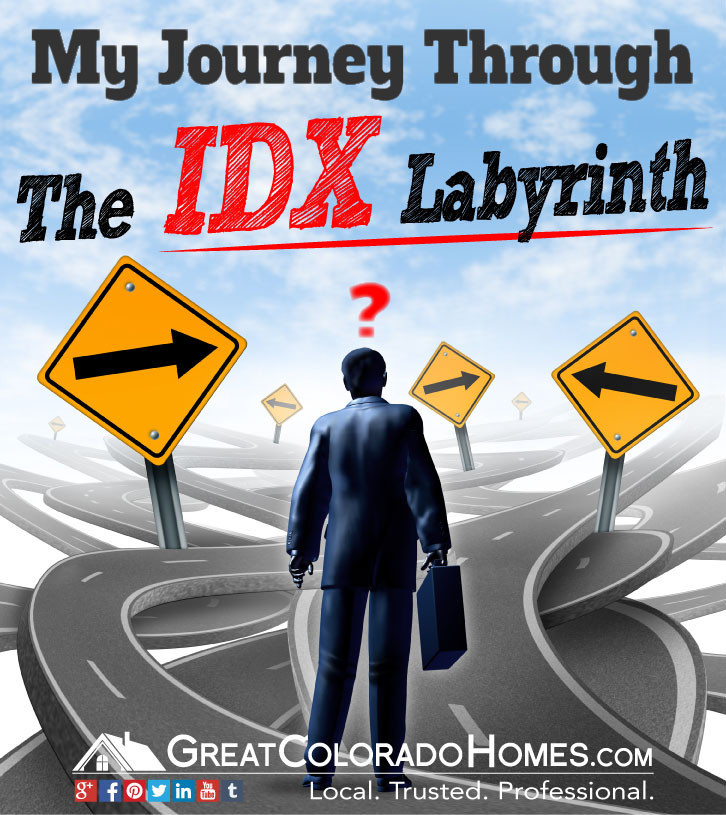 In February of 2014, I wrote an article titled "A Few Major Drawbacks to Using IDX Broker Platinum" after a very frustrating series of events dealing with IDX Broker. When I wrote the article, I had no idea that there were hundreds of other real estate professionals out there who were also struggling with IDX Broker, or a similar IDX service. After over a year of trial and error, and substantial expense, I have finally found a real estate website company that makes a product that works well for me, yet still has its limitations.
It's overwhelmingly obvious that there is a need for technology gurus to develop better IDX services for real estate agents nationwide. Every week I receive emails and phone calls from other real estate agents who have read my last blog post about my frustrations with IDX Broker. These agents are trying desperately to find an IDX option that works well enough to present to the public with their name on it, but doesn't require them to take out a second mortgage on their house to pay for it. With Zillow and Trulia absorbing so much of the internet real estate space, the need for high-level real estate agent websites is ever increasing. Unfortunately, the IDX options out there are weak and dysfunctional at best. Local real estate and technology seem to have a hard time catching up to the rest of the business world. I have since moved on from IDX Broker though, and that has been the greatest thing to happen to my business this year.
---
Adios IDX Broker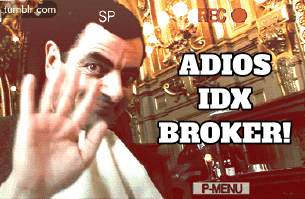 When I wrote the article venting my frustrations with IDX Broker, I had made up my mind at that point that I would do everything possible to find a better IDX plugin for my WordPress real estate website. I dreamed of the day when I could call them up and say "Please cancel my account!" That was my #1 motivation at the time. It's a terrible feeling to know that the potential to gain business is waiting for you on the internet, but your biggest obstacles are the 3rd party companies who are supposed to be helping you.
Shortly after writing the above-mentioned article about IDX Broker, iHomeFinder came out with a new responsive plugin that seemed very appealing to me. I called them up and explained my IDX frustrations and they seemed very willing to listen and help out. I developed a test website to try out their services using the Open Floor Plan theme from Agent Evolution. I personally wish Agent Evolution would develop their own IDX service because they do such an incredible job of making WordPress real estate website themes. You can view the test site that I created here: CoSpringsHomesSales.com. I only invested about 8 hours into this website, so don't expect greatness. I had plans to invest hundreds of hours into it and make it look great, but I soon realized that I needed to go in a different direction before I wasted too much time on it. You can get a basic idea of what the iHomeFinder plugin offers by visiting the site though (I may taking the site down soon since I'm not using it now). This test site is using the trial version of iHomeFinders IDX plugin right now, which is why the homes listed are from California, even though my site is marketing homes in Colorado. Here are the main reasons why I decided to abandon this website using iHomeFinder:
Problem #1 with iHomeFinder's IDX Plugin: The "Gallery Slider" will dramatically slow down a WordPress real estate website's performance.
I use iHomefinder's "Gallery Slider" IDX widget on the homepage of my WordPress test site to show the newest homes for sale in the area. I planned on making hundreds of community-specific pages as well, using this same feature. The Slider looks great on mobile devices and really makes the site visually appealing. It only took me about 30 minutes to alter the CSS coding to make this plugin look great. I was excited when I first started creating it. iHomeFinder allows the user to use simple shortcodes to embed their IDX options. It works well and is 100 times more user-friendly than using IDX Broker's outdated backend system. With iHomeFinders new responsive plugin, you can perform all of your customizations from within your WordPress panel. You simply create the "Saved Search" with the criteria that you prefer and then add the shortcode to the page where you want it to show up. I really like the simplicity and functionality of this setup. I can see the other IDX providers copying this model in the future.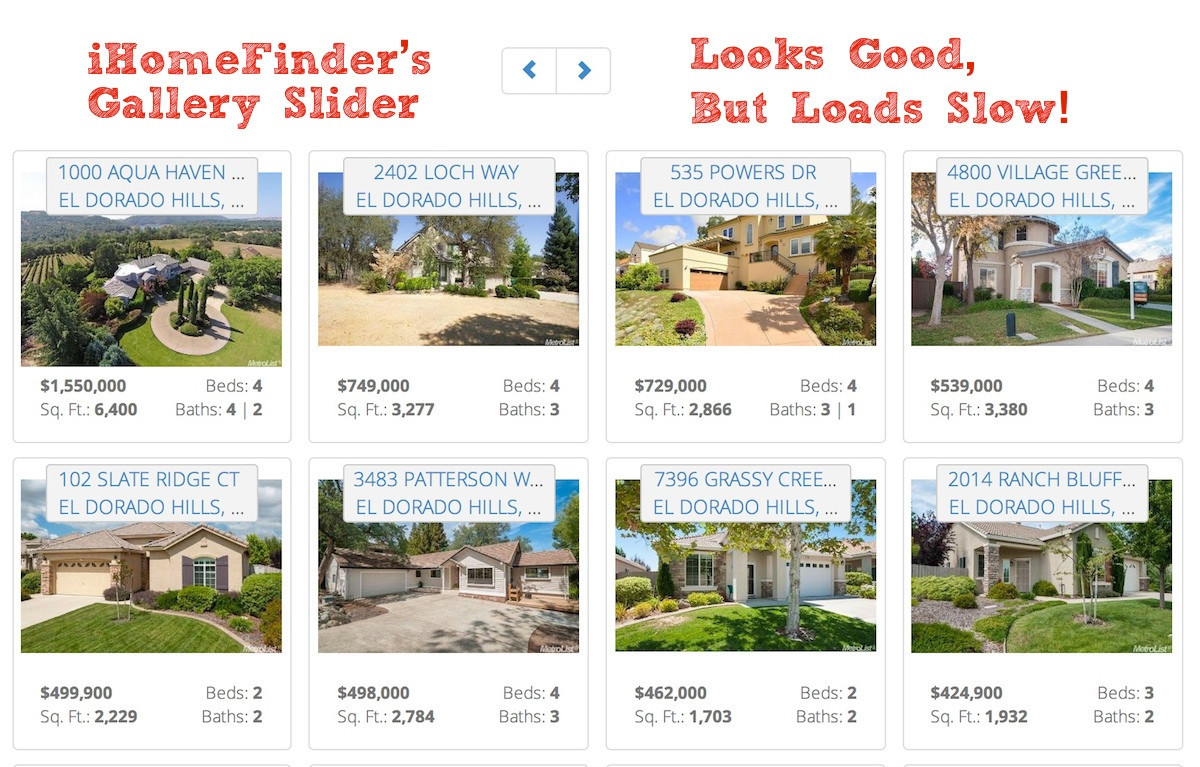 Here's my problem with the "Gallery Slider". It pre-loads all of the properties that will be displayed on the page. This is TERRIBLE for website performance. There is no way to properly limit the number of properties that load in the Saved Search options. I talked to iHomeFinder about this in the very beginning and they said that they would fix it to only load the properties that show up on the page, and then as the user scrolls through the slider, the next images would load. They still have not fixed this issue though. Right now, if your Saved Search has 100 properties in it, the Slider will pre-load all of them as soon as someone loads the page. Check out the example below using www.tools.pingdom.com. Here's what happens: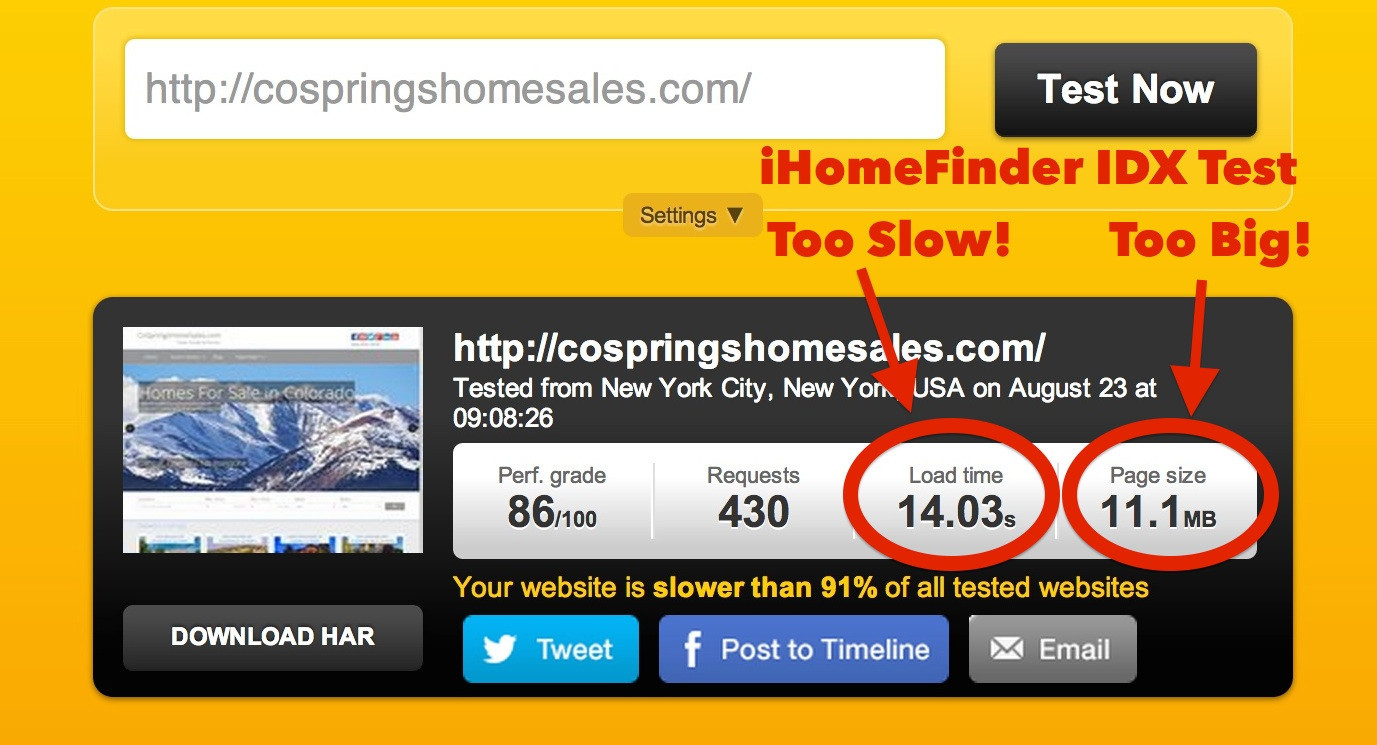 Notice that the load time is 14.03 seconds and the page size is 11.1 MB. This is a terrible performance for a webpage. A page needs to load in under 3 seconds to compete for organic search rankings. My website would get some serious penalties from Google for this kind of load time. You can view the results here: http://tools.pingdom.com/fpt/#!/cxU9kX/http://cospringshomesales.com/.
If you look at the results on Pingdom's page and scroll down to view all of the items that loaded, you'll notice that the majority of the load time comes from all of the preloaded images of the Slider. Here's the load time without the Slider:

Notice that the load time is 10 seconds faster after without the slider. The number of properties that you have loading in your saved search options will define the amount of time that your page takes to load.
So, why not just skip the Gallery Slider? Well, it's the best visual representation of a Saved Search and the #1 reason that I wanted to used the service in the first place. Without a properly functioning Gallery Slider, the iHomeFinder IDX plugin is not useful to me. As a reference, my current REW website loads in less than 2 seconds on almost every page.
Update on this Slider Issue:
I received a message from iHomefinder on September 26, 2014, explaining that they have resolved the slow load time issues with their IDX Slider. They added a "lazy load" to the slider to only allow 10 properties to load at a time. They also updated the shortcode to allow a parameter to be added that will limit the number of properties in the slider for even more control of the load time. I just tested it on my homepage of CoSpringsHomeSales.com and my load time dropped to 5.75 seconds. That's a HUGE improvement!
Problem #2 with iHomeFinder's IDX Plugin: Low-Resolution Property Images
I was planning on using the iHomeFinder IDX plugin to index properties from the Denver MLS (Metrolist) and the Colorado Spring's MLS (PPAR). For some reason, all of the images that came from the Colorado Spring's MLS were in a low-resolution format that looked awful. Colorado Springs is my main market. I told iHomeFinder that I would have to cancel the service if this wasn't fixed. They told me that it was an MLS issue and that they were trying to fix it. All of the other IDX services used high-resolution images in Colorado Springs, so I knew that it was an iHomeFinder issue and not my local MLS. After waiting 2 months for iHomeFinder to fix it, I finally decided to cancel their services. Ironically, right after I canceled with them, they fixed the issue. However, I'm glad that it worked out that way because it pushed me towards Real Estate Webmasters, which is a much better service.
Before I get into my experience with Real Estate Webmasters, I would like to clarify that I believe iHomeFinder is a great WordPress IDX plugin. If I would not have switched to REW, I would most likely be using their responsive IDX service right now. In my opinion, their responsive IDX plugin is the best WordPress IDX plugin that I have used to date. My hope is that iHomeFinder will take the criticism above and make their plugin even better. There's a lot of potential in their design.
---
My Experience with Real Estate Webmasters So Far
I had entertained the idea of having REW build me a website for about a year. After learning how to code CSS and build WordPress real estate websites, it was very hard to hand over my entire website to another company. Also, their prices are very high in comparison to the other IDX options out there. While I was dealing with the frustration of iHomeFinder and IDX Broker, I received an email from my sales rep at REW saying that they were having a sale on their limited edition custom sites. I was intrigued, but never planned on using them, but eventually, they won me over. Here's why I chose REW:
REW Pros #1: Real Estate Webmaster sites are great for SEO.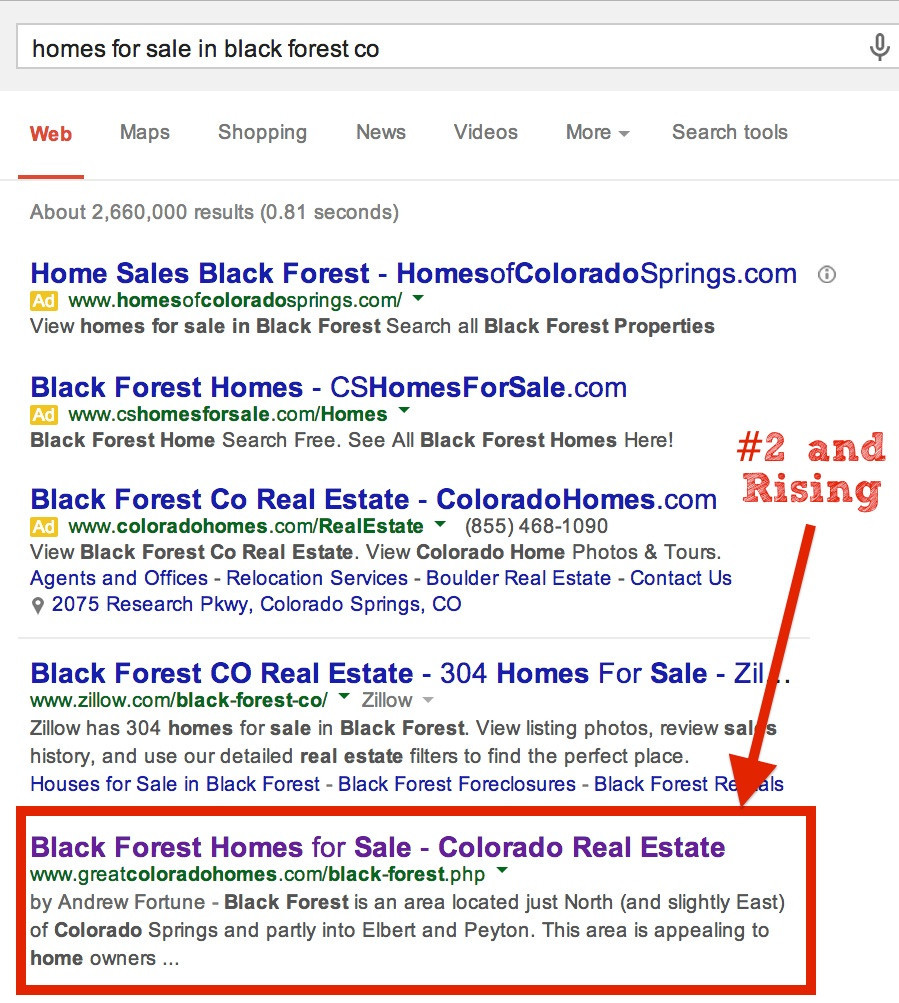 If you search "Homes for Sale in _your city name__", chances are high that there is a REW site on the first page. If the town is over 500,000 in population, chances are low that you will find a WordPress site showing up on the first page because of all the competition for that keyword. I am heavily invested in content marketing and social media to boost my URL. I found that I was doing 5 times the marketing of some of my competitors using custom HTML sites, but they were always beating me out in the SERPs. This proved to me that Google cares very much about how a website is coded, hosted, and presented. I realized that if my website was more Google friendly, I would probably rank much higher with all of the SEO and content market work that I am doing. This proved to be true. As soon as my REW website was launched, I started receiving exponentially more traffic from all of the content marketing that I had been doing. The most sought-after real estate keyword in my city is "Homes for Sale in Colorado Springs". My WordPress site never showed up on the first 10 pages. Now it's showing up at the bottom of page 1 and steadily rising. I started showing up for many of my other city-specific keywords as well. Real Estate Webmasters sites are great for SEO if you load them with plenty of great content.
Disclaimer: Don't expect to buy a REW site and simply start to receive leads. There are plenty of REW sites in my area that never come up in the SERPs. If you do heavy content marketing and SEO work, REW sites perform great. If you are a "post and forget it" type of agent, REW sites are just another expense.
REW Pro #2: Their Stuff Works!
It's been nice having someone else spend time on my website. It's very hard to find time to work on my website when I'm out showing homes and writing contracts. I have spent many late nights working on my WordPress site and was constantly tweaking it. I do not have access to my CSS and HTML files on my REW site, which is good and bad. For the sake of gaining more time to close deals, it's been good.
REW Pro #3: It's All Hosted on One Server
I no longer have to deal with 3rd party plugins on my website. I think that Google views WordPress real estate websites like a Frankenstein monster. Google sees data coming from the host where the WordPress site is hosted, data coming from the IDX server, and data from all the additional plugins. It's like a clunky assortment of parts put together to make up a webpage. REW gathers the data from the MLS (rather fast) and hosts all of the data from one server. When Google sees the data, it seems to love the way it is hosted. This is why REW sites (and other completely custom real estate websites) perform so well in the SERPs. It's the difference between a new car right off of the dealership floor, or buying a hobby kit car and putting it together yourself. It's hard to compete when you're driving a hobby kit car. Remember, this is just my experience.
REW Cons #1: It's expensive!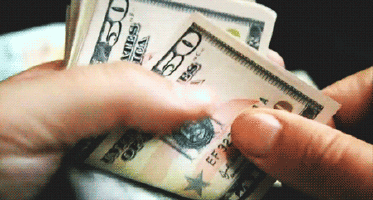 This is most people's #1 complaint about Real Estate Webmasters. I've spent over $13,000 on my site so far and I still have a lot of custom work to do to it. The cost of my site would probably double if I didn't do all of the blog migration, 301 redirects, community page building, and content conversation myself. That cost was just for the site with a few custom visual modifications. I personally believe that the cost is justified for the product that they offer, but you have to know that they are not handing you a magic bullet that will bring leads to your pipeline. They are handing you a website that will need lots of customization on your part and a whole lot of personal time invested. This is true with any real estate website, but with REW, if it doesn't work out then you just lost thousands of dollars, rather than hundreds of dollars on a WordPress site. I recommend building a WordPress website first and if you can make that site perform well, step up to a REW site. It's the best route to take in my opinion. I don't think I would have ever been able to get my REW site working like it is now without my previous WordPress experience.
REW Cons #2: Slow to Get Custom Work Done
It takes a long time to get custom work done on the website. Right now, they are booked out until about 6 to 8 weeks. So, if you have a great idea that you want to implement, you will have to wait until November to get it done. For example, my website seems to index a lot of rental properties on Google. Since the site launched almost 2 months ago, I receive numerous leads every day from people wanting to look at lease listings. In Colorado Springs, lease listings only pay around $100 to $200, depending on the lease price. It's not worth my time to work these leads. Colorado Springs has a heavy military influence (about 10% of the city is employed by the military), so property management companies have the lockdown on lease properties.
I have been inundated with lease listing inquiries that fill up my inbox. It's hard to find good leads through the sea of lease listings that I have no interest in working. I put in a customization request to have the lease listings removed from my IDX feed. It took 6 weeks to get this work performed, so for 6 weeks, I had to deal with hundreds of lease-listing showing requests filling my inbox every day. This is something that I could have done on my WordPress site in 10 minutes. If you plan on having a site built by REW and implementing much custom work, just know that you are going to need some patience to make it to your final product. The programmers and designers at REW are great to work with, but they are not very fast.
REW Cons #3: The Commitment
If I ever want to leave REW, it's would be a huge pain in the ass. I spent at least 100 hours of my own time migrating and redirecting all of my WordPress blogs and pages to my new REW site. Of course, REW will do this for you, but at a steep hourly rate. I have hundreds of more hours worth of community pages and local content to add still. If I ever wanted to migrate back to WordPress, or another custom site, I would have to spend weeks transferring all of the data. Right now, I am happy with REW, but if I ever had to leave I would be in a world of hurt. It's just something to think about before committing to any website service.
---
How To Decide Which IDX Service Works Best For You
I chose Real Estate Webmasters because I do a lot of blogging, content marketing, social media marketing, and heavy SEO development. My goal is organic search traffic, which is a long-term goal that is becoming more competitive every year. If I were more interested in gaining leads through Google AdWords and/or forced registration, I would more than likely have gone with Real Geeks or stayed with my WordPress site using iHomeFinder. Both of these options look great and have good backend systems to manage the leads that you would receive through forced lead capture. I spent a couple of years using Market Leader as well, but I think that their system is now out of date. Market leader really needs to catch up to today's real estate website standards and reformat their whole front end system, in my opinion.

If you're looking for a real estate website to get you started and you need someone to build the whole thing for you, I would recommend Placester. Placester builds WordPress real estate websites at an excellent price in comparison to most other services. Their sites look great, are inexpensive, and will impress your clients. Website Box is a fairly new service that I get asked about often, but all you need to do is check online for reviews about them. They have terrible reviews. I have a friend who tried using them but soon realized it was money wasted since their site would never operate well. Their websites are very glitchy and have lots of problems. Placester is a much better option if you are looking for a company to build you a nice WordPress site for minimal cost.
If you want a more "hands-on" approach to your own real estate WordPress website and plan to learn as much as you can about customizing your site, I would recommend using any of the Agent Evolution themes and then working through the limited choices of WordPress IDX providers to add to it. Right now, I think iHomeFinder has the best IDX service with their new responsive plugin. You can try it out for free if you already have a WordPress site set up to implement it. The cool thing about building your own WordPress website is that as soon as new technology comes out you can easily implement it into your existing site, rather than having to start over from scratch. That's what I miss the most about WordPress.
If you have a decent advertising budget for online leads and you have no interest in blogging, content marketing, or long-term SEO strategies, I would recommend Kunversion, Tigerleads, Commissions Inc., or Boomtown. These are pricy websites that do well in the AdWords space. If you want an out-of-the-box website that looks great and converts well, these sites are designed specifically for that purpose. You can sign up and start receiving leads right away with these services, but just be ready for the initial sticker shock (from $1,500 to $5,000+ per month). It was always hard for me to consider spending that kind of money on something that I didn't own and could not customize to my business style. If you stop paying for these services, your site simply disappears and you have to start over. These sites aren't for those looking to build a long-term presence online.
---
Final Thoughts
I have numerous hours researching all of my real estate website options, learning how to speed up the performance, learning how servers and hosting works, learning CSS and HTML coding tricks and trying out all of the IDX options available in my area. It's been a long journey and I still feeling as though I have a lot more to learn. Right now, I'm happy to have my REW site up and running. Only time will tell if the investment was worth it, but so far things look promising. I have had this REW website up for less than 2 months, but it's been a much better experience than I ever had with IDX Broker. I am so glad to be passed that experience.
As time goes by, I will write another blog post to let everyone know how my REW site has performed over time, and whether the financial expense is justified- based on the leads that I receive and the time that I have to put into the site. If you have any questions, feel free to email me and I will gladly respond. I enjoy collaborating with other agents. I still get calls and emails every week from my previous blog about IDX Broker. As a Realtor who spends many hours trying to compete in the online real estate space, I sympathize with other agents who are fighting through the lack of good IDX options out there.
Lastly, I feel compelled to mention that I have not been paid by ANY of the above-mentioned companies for this, or any other review. I just really want to share my experiences in the hopes that it will help some of you who are on the same journey for the perfect real estate website, as I am. I've used IDX Broker, Diverse Solutions, Displet, and iHomeFinder's WordPress plugins. I've also done extensive research on TigerLeads, Boomtown, Kunversion, Commissions Inc., Real Geeks, and numerous other options. Please feel free to share any of your personal experiences with these services below. Your experience could save another real estate professional some valuable time and money.
---
At the end of September, IDX Broker tried to respond to this blog post, but their comments kept getting rejected as spam. I asked them to send me their response and I would post it here.
A Response From IDX Broker
Andrew,
We are very glad you're happy with your current solution.

We are pleased to announce that Agent Evolution is now part of the IDX Broker family. Adding Agent Evolution's offerings to our existing services creates a larger opportunity for real estate agents, teams, and offices to leverage their existing websites and drive more transactions.
IDX Broker currently has over 42,000 active real estate agents using our products, making it the largest privately held IDX-specific SaaS provider in the real estate market.
We offer our 600+ web developer partners even more flexibility on sites that are using IDX and WordPress together. Agent Evolution's new Equity WordPress Framework includes a heavy emphasis on mobile from the ground up.
Agent Evolution's Equity WordPress framework, with industry-specific features, and IDX Broker's search optimization will allow our clients to produce superior websites in less time.
Best of luck in all your endeavors!
Kimmy Gustafson
IDX, LLC.
Hi! 👋 I'm Andrew Fortune, the founder of Great Colorado Homes and the creator of this website. I'm also a Realtor in Colorado Springs. Thank you for taking the time to read this blog post. I appreciate your time spent on this site and am always open to suggestions and ideas from our readers. You can connect with me on Facebook, Instagram, or contact me through this website. I'd love to hear from you.
---
Our Most Recent Blog Posts:
---