Navigation
Pineries Open Space Trail in Colorado Springs | Hiking, Biking, and Horseback Riding
Posted by
Andrew Fortune
1,198 Views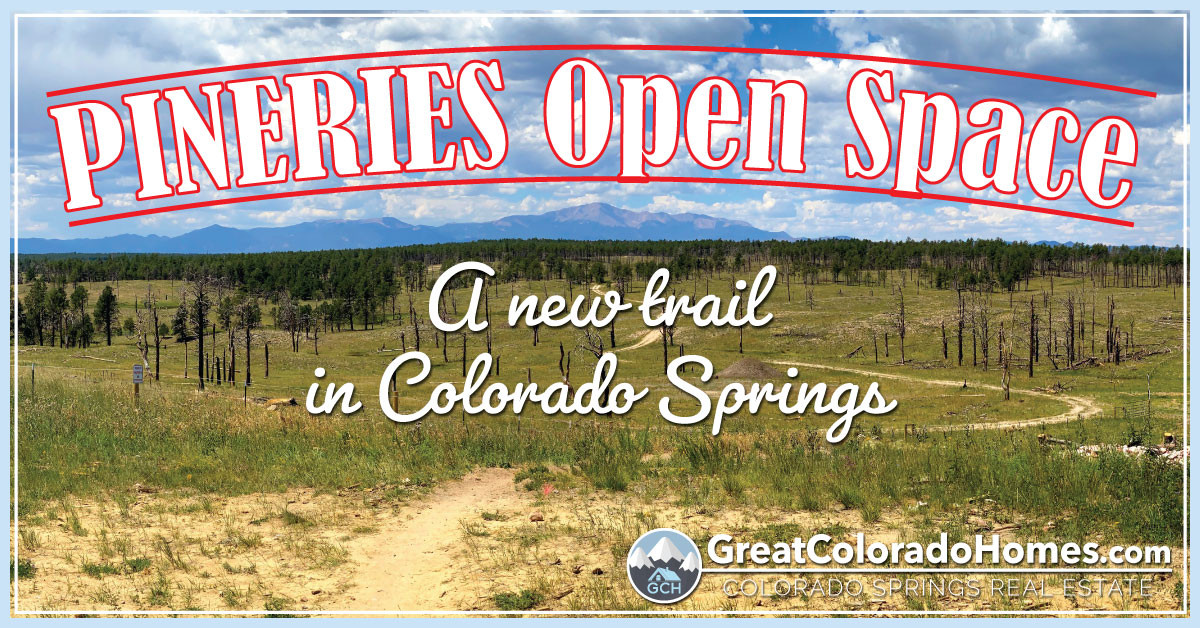 A new 8.5-mile trail recently opened to the public in Colorado Springs. In addition, El Paso County has expanded its vast network of trails by adding the Pineries Open Space Trail in Black Forest.
Check out our video to see what this trail looks like in person. ?
Pineries Open Space Trail Specs & Distance
Distance: 8.5 Miles
Elevation: 440 Feet
Location: 13201 Vollmer Road, Colorado Springs, CO 80908 (Click to View on Google Maps)
Hours: April to October: 5:00 am to 9:00 pm | November to March: 6:00 am to 6:00 pm
Hiking: Intermediate. The terrain is suitable for beginners, but the distance is better for intermediate hikers.
Biking: Good for intermediate riders. Expert-level mountain bikers will be bored here.
Running: Great trails for long-distance runners.
Equestrian Horseback Riding: Excellent trail for all levels of riders.
Trail Rules
Pets must be on a leash. Owners must remove any pet excrement
No smoking, hunting, camping, fireworks, motorized vehicles, alcoholic beverages, or glass containers.
---
In the last week, I have hiked, biked, and run this trail. It's my new favorite! I used to go to the Section 16 Trailhead weekly and run it two times in a row to get a solid 7.5 miles. Now I can go to the new Pineries Open Space Trail and run it once with no repetitive loops. This trail is a fantastic asset for people living in Colorado Springs.
It took my family just over 3 hours to hike this trail. In my opinion, it's a little too long for younger children. My kids hike often and had no problem with it, but they may get exhausted if your kids do not hike.
I ran this trail in just over 1.5 hours and biked it in 45 minutes. This trail will be my new go-to trail for running. It's perfect for people who need extra distance. The elevation averaged around 440 feet with just a few steep climbs involved.
Mountain biking this trail is relaxing. I would rate it as a beginner to intermediate trail for bikers. There are rarely any large rocks on the trail.
Thank you, El Paso County, for adding more trails to explore and create habits for a healthy lifestyle. I am very grateful for this new trail and will be using it weekly. ?
Pineries Open Space Trailhead Map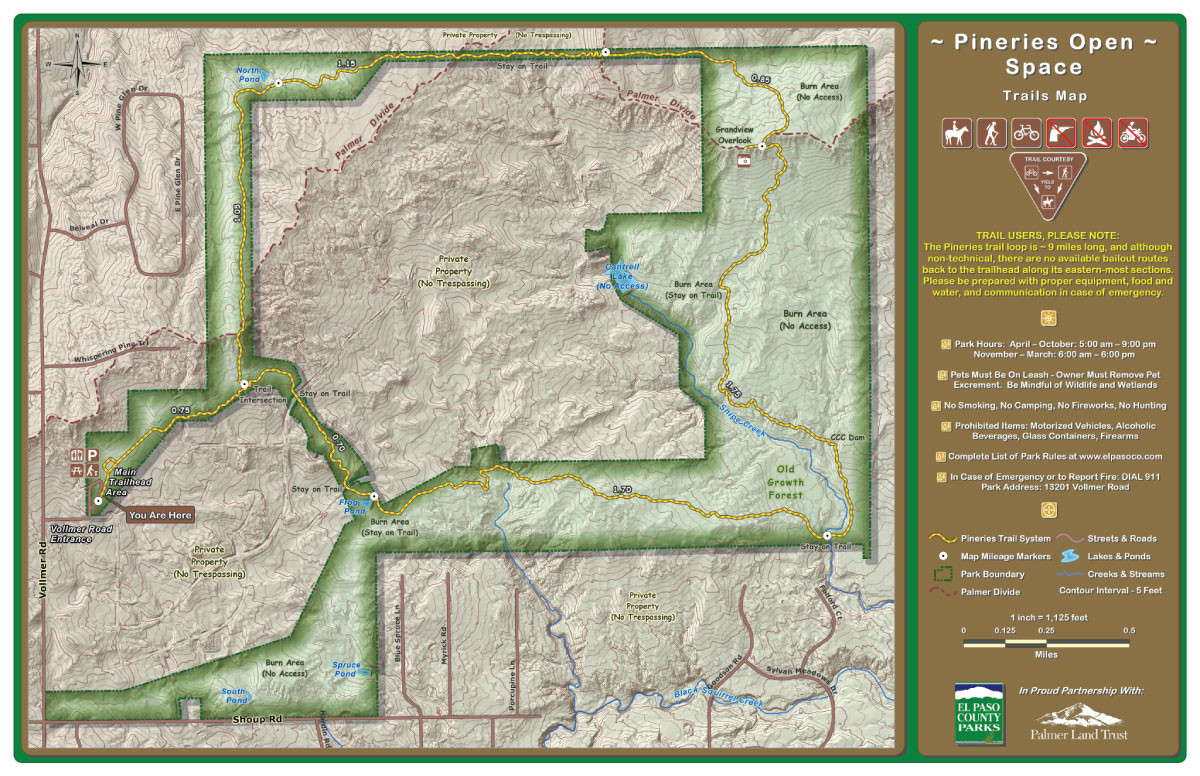 Photos from Pineries Open Space Trail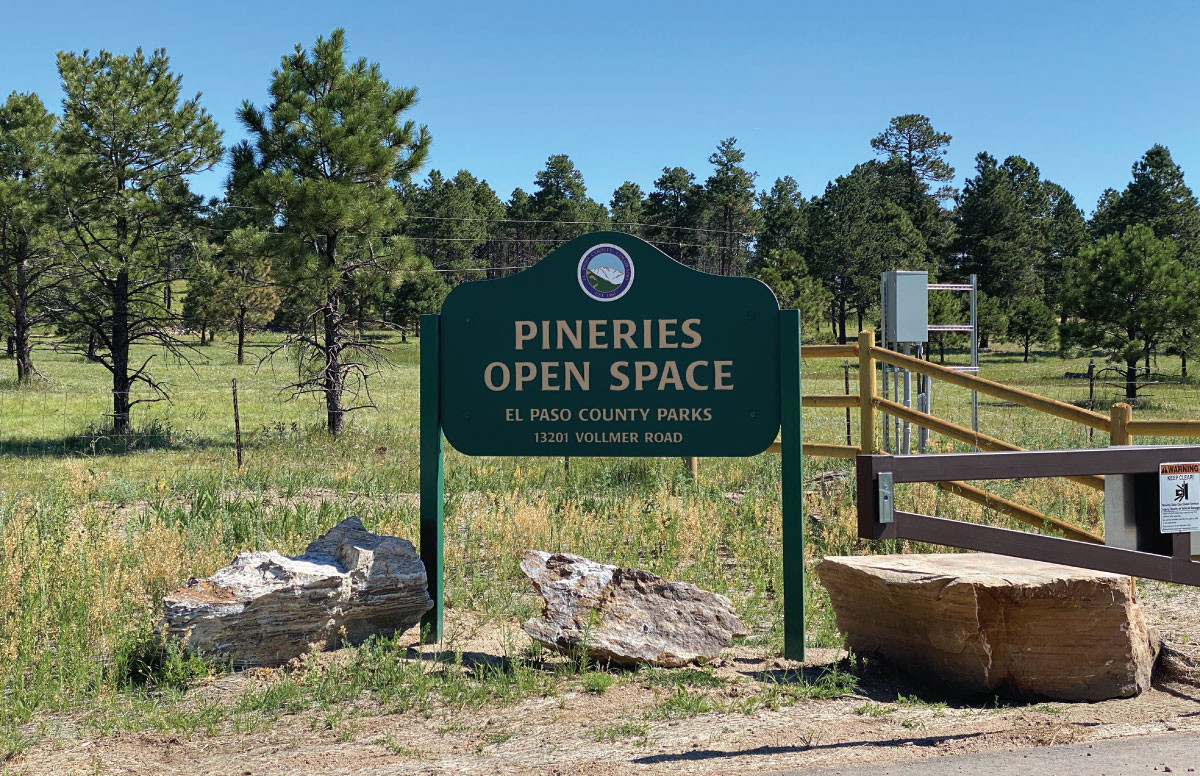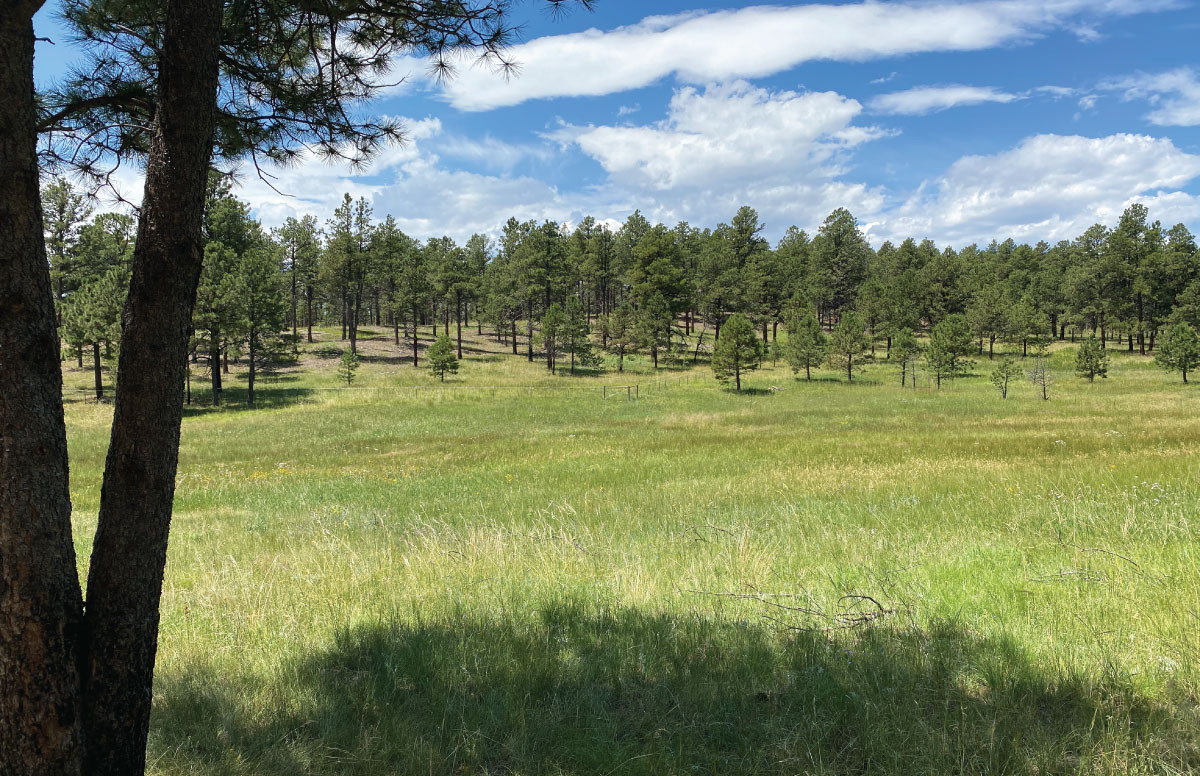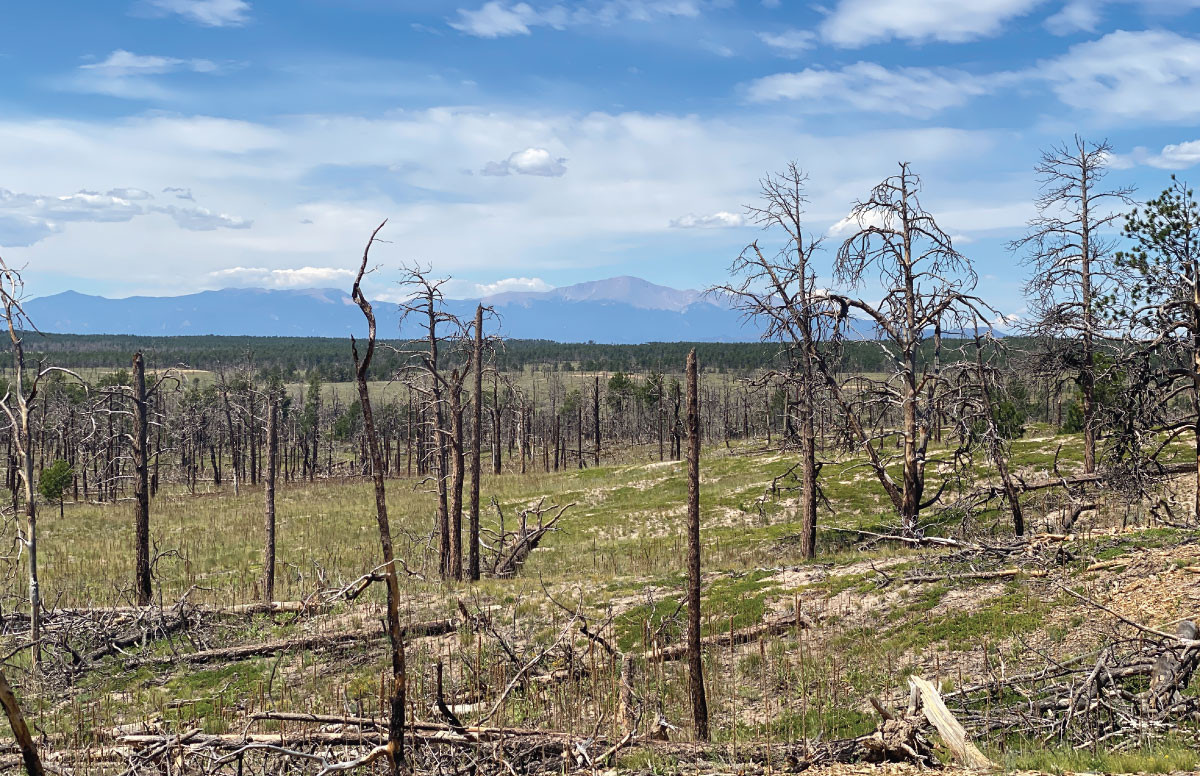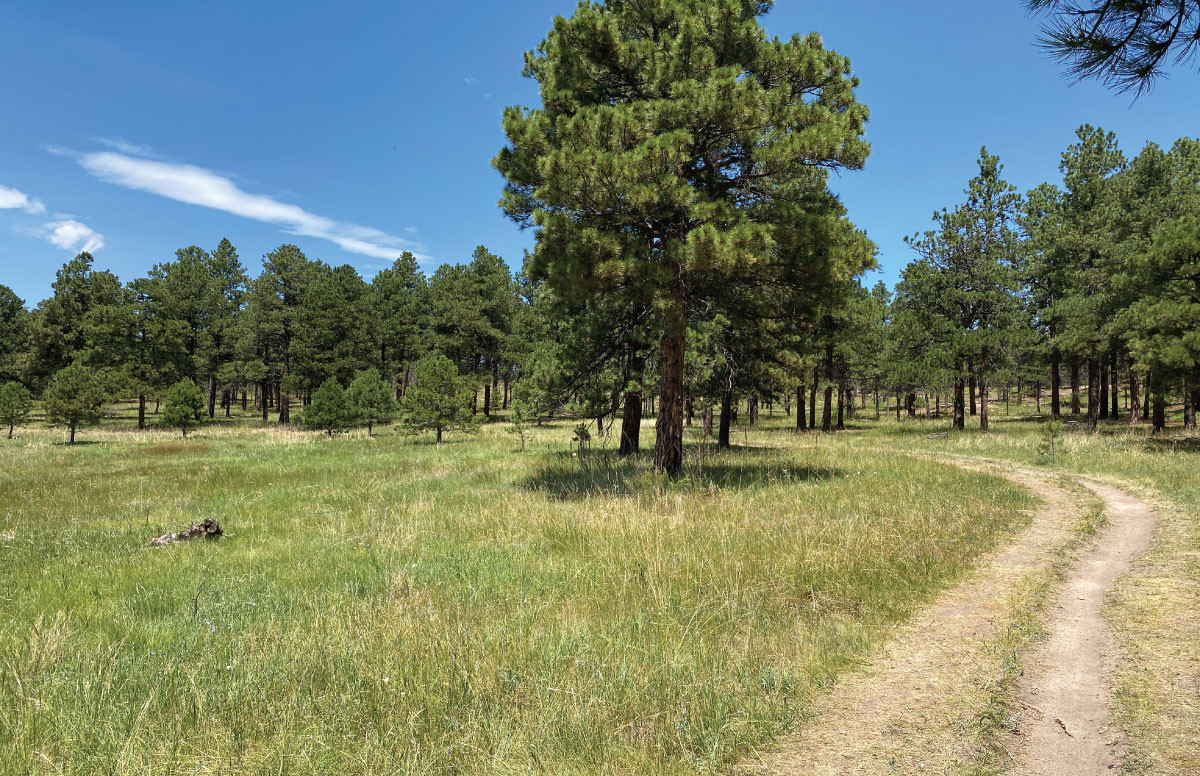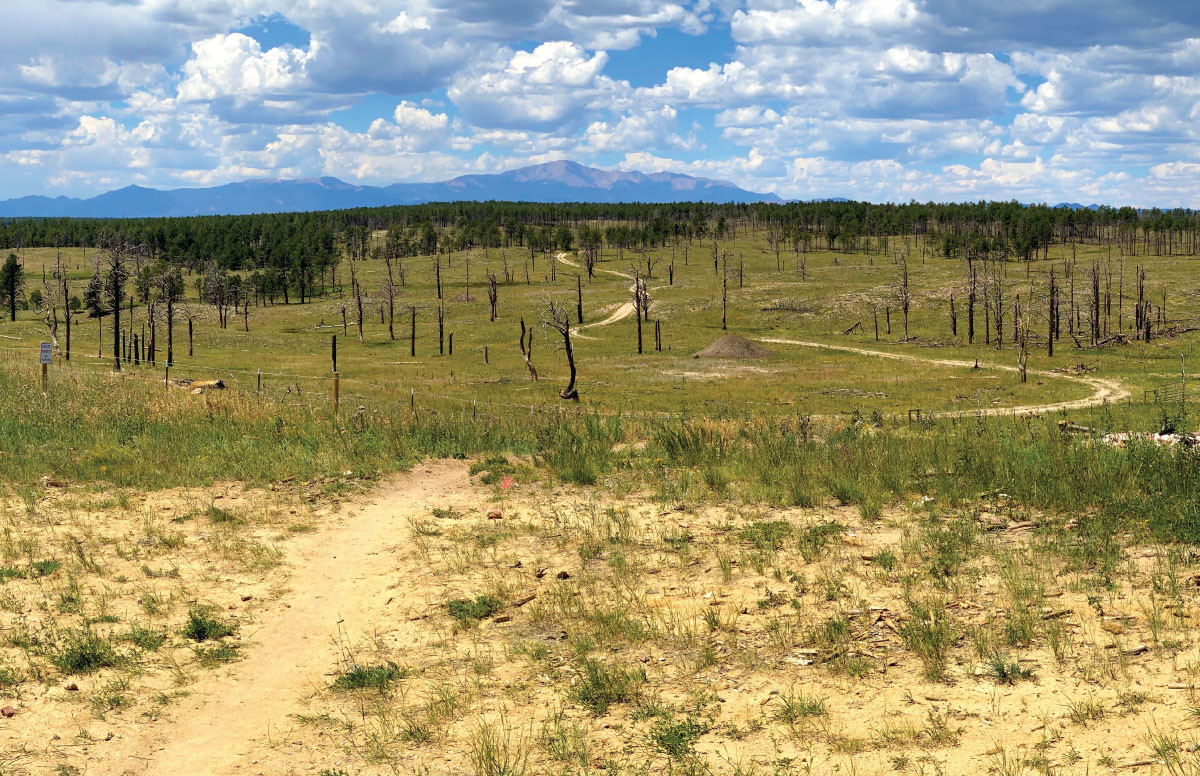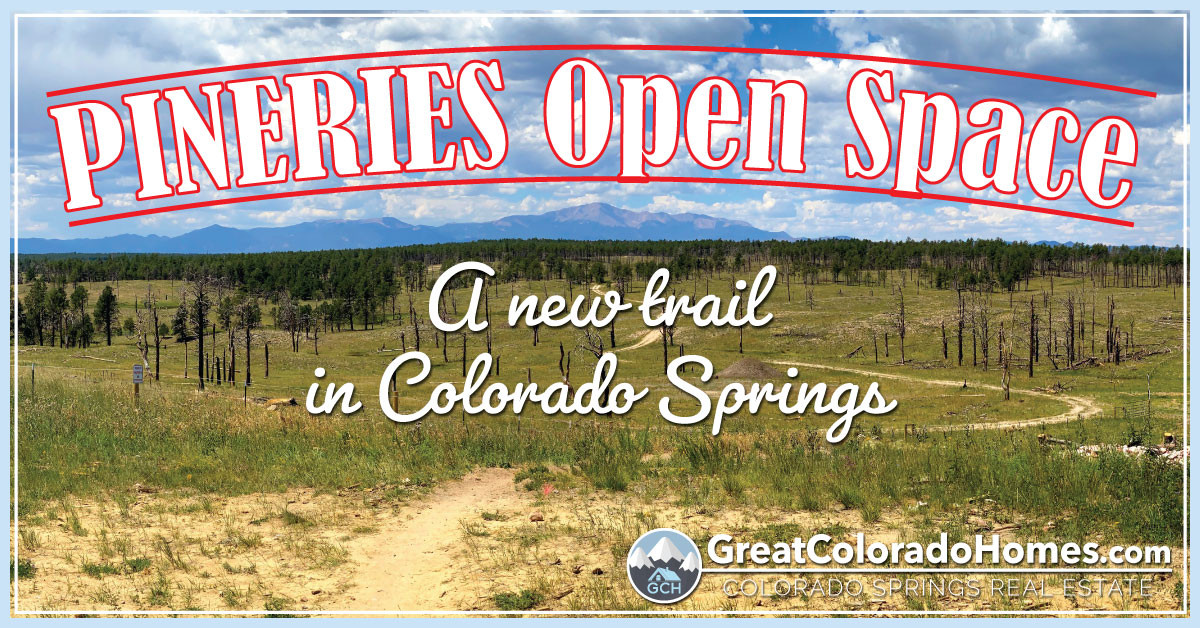 ---
Hi! 👋 I'm Andrew Fortune, the founder of Great Colorado Homes and the creator of this website. I'm also a Realtor in Colorado Springs. Thank you for taking the time to read this blog post. I appreciate your time spent on this site and am always open to suggestions and ideas from our readers. You can connect with me on Facebook, Instagram, or contact me through this website. I'd love to hear from you.
---
Our Most Recent Blog Posts:
---