Broadmoor | Colorado Springs
Local Real Estate Guide
The Broadmoor area is located on the Southwest side of Colorado Springs, at the foot of Cheyenne Mountain. This area is known for custom homes, beautiful scenery, luxurious living, and a rich history that draws many people to the area. Much of Broadmoor's history is centered around The Broadmoor Hotel; the historic luxury resort that was built in the early 20th century. The opulence of The Broadmoor inspired other luxury properties to be built around it, resulting in a timeless neighborhood. This page is updated every 15-minutes with the most recent listings from the Broadmoor area.
Broadmoor Real Estate Statistics
| | |
| --- | --- |
| Home for Sale: | |
| Avg Home Price | |
| Average Home Size | |
| Average Year Built | |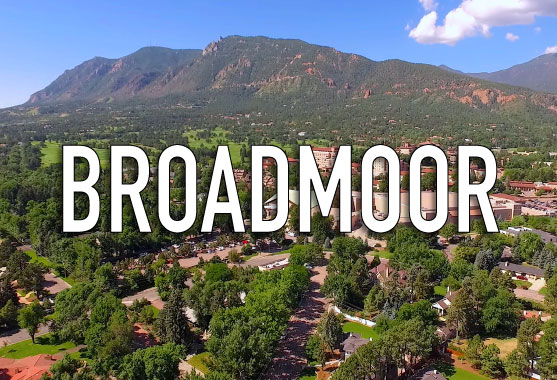 ---
Newest Homes for Sale in the Broadmoor Area
All Listings
$300,000- $400,000
$500,000- $600,000
$600,000- $700,000
$700,000- $800,000
$800,000- $900,000
$900,000- $1,000,000
Over $1,000,000
$1,025,000
4Bed | 4 Bath | 4,130 Sq Ft | 0.47 Acres

$765,000
4Bed | 3 Bath | 3,470 Sq Ft | 0.43 Acres

$4,000,000
5Bed | 8 Bath | 10,212 Sq Ft | 1.31 Acres


Pending
$2,995,000
4Bed | 5 Bath | 6,574 Sq Ft | 0.96 Acres

$400,000
3Bed | 3 Bath | 2,206 Sq Ft | 0.02 Acres

$924,900
4Bed | 3 Bath | 3,520 Sq Ft | 0.87 Acres


Pending
$1,185,000
6Bed | 5 Bath | 5,825 Sq Ft | 0.42 Acres

$1,150,000
3Bed | 3 Bath | 4,056 Sq Ft | 0.82 Acres


Pending
$365,000
2Bed | 2 Bath | 1,581 Sq Ft | 0.02 Acres

---
The Broadmoor Area in Southwest Colorado Springs, CO
The Broadmoor area is centered around the award-winning Broadmoor Hotel, which was built in the early 20th century. The hotel is still the centerpiece of the Broadmoor community and is a member of the National Historic Hotels of America.
Dubbed the Grand Dame of the Rockies, The Broadmoor Hotel was founded by Spencer Penrose in 1918. It is a luxurious hotel that offers guests many room amenities, as well as, a championship golf course, indoor pools, hot tubs, and so much more.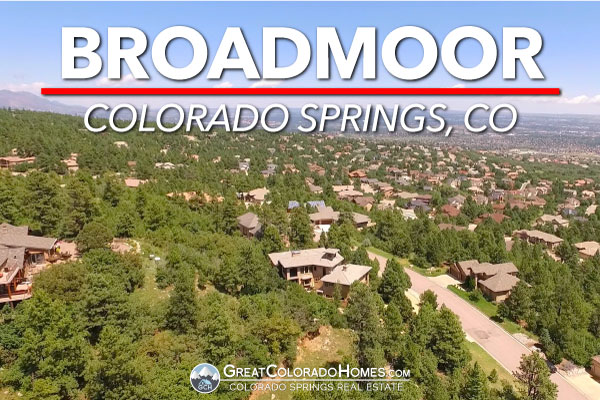 The Broadmoor also offers a unique experience through the Ranch at Emerald Valley. This resort offers 13 cabins with options for horseback riding, hiking, and a fly fishing camp. It's one of the United States' most highly rated resorts.
The retail shops at Broadmoor offer an impressive assortment of goods from jewelry to fine arts. After a day of shopping, you can relax at the Penrose Room, a fine-dining experience that is second to none. There is also a cloud camp that sits on top of Cheyenne Mountian, for those wanting a true mountain getaway.
The Broadmoor World Arena has hosted the World Figure Skating Championship 5 times in previous years. Forbes Travel Guide has given The Broadmoor a 5 Star rating for the past 54 years.
Today, the Broadmoor area has a charm that rivals most historic towns throughout American. The Cheyenne Canyon Zoo, North Cheyenne Canyon Park, and Hellen Hunt Falls are all within minutes of each other. These attractions keep the area noticeable to tourists, while still being quietly tucked into the Southwest part of the city at the foot of Cheyenne Mountain.
Residents of the Broadmoor area enjoy the trails that wind throughout the community. Gold Camp Road offers stunning trails minutes away off. The area also has plenty of fine dining, open spaces to bike and jog, and minimal traffic.
The Broadmoor area is zoned to Cheyenne Mountain School District 12 with Cheyenne Mountain Elementary School, Cheyenne Mountain Middle School, and Cheyenne Mountain High School as the primary schools for kids in the community. This area is considered to be part of the Southwest Colorado Springs MLS area within zip code 80906.
Click The Image To See Our Video of the Broadmoor Area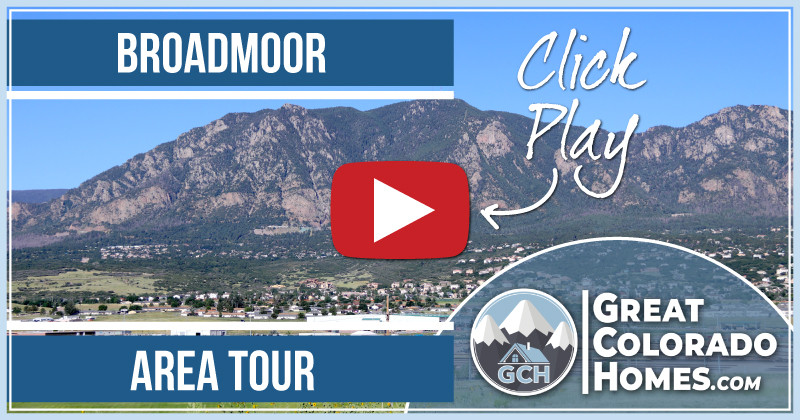 If you need a local Broadmoor Realtor to help you navigate the area, feel free to contact us anytime. We'd love to hear from you!
---
Interactive Map of Southwest Colorado Springs
---