Navigation
3 Benefits of Homeschooling While Searching for a Home
My wife and I have homeschooled our daughters for many years. We have had great success homeschooling and will probably continue for many more years to come. Homeschooling is not for everyone, but it has worked out well for us. There are many benefits to homeschooling, but our main reason for doing so is having more time with our kids. What I want to write about today is how homeschooling can benefit you in your home search. When I work with families who homeschool, or if I am looking for a home for my family, I am reminded of these real estate benefits that homeschooling families enjoy; below I have listed 3 main ones.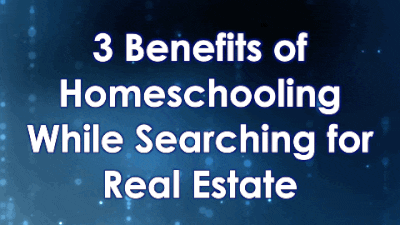 Moving Isn't As Hard on the Family
When I was a child, my family moved from Washington, to Idaho, then to Georgia, and finally to Texas, all within a 7 year span. I was in public school and had a hard time starting over in a new schools every couple of years. Texas was my least favorite of those 4 states and I would loved to have moved on again as a high school student, but unfortunately my parents settled there. The hardest part about moving was changing schools. I always missed my friends from previous schools and I had a hard time understanding the social differences of each state. I learned to observe and adapt to the differences in each school, but it was difficult.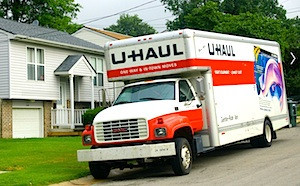 My wife and I have moved our family around quite a bit since we have been married and our kids do not seem to mind it at all. In fact, most of the time they get excited. They do not have to deal with the awkwardness of being the new kid in a school full of people who already know each other. Some kids adapt to changing schools better than others, but my most introverted daughter would be traumatized if she had to go through this. It takes her a long time to meet people and become friends. When we move across town, she still gets to see her friends, so there is not as much worry about finding new friends. Homeschooling makes it much easier for my wife and I to move around town without disturbing our kids social life.
More Home for the Money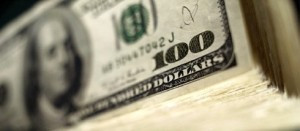 Most real estate is priced by recent resale price per square foot. Homes that are in desirable school districts usually have a higher price per square foot than other homes due to the increased demand to live in the area. In Colorado Springs, many families want to be in the Academy School District 20, located in the Briargate and Northgate areas. All of these areas I've mentioned have some of the highest price per square foot homes in the area. While there are some great resale benefits that come with being in these areas, but the amount of home that you get for the money isn't worth it if the school district is not a personal factor in your home search criteria.
You have the option to choose an area with average schools, low crime, and benefit from the lower price per square foot. These areas are usually more rural, but as you will read in the next point, that is also a benefit for many home schooling families.
Distance From Local Schools is Not as Important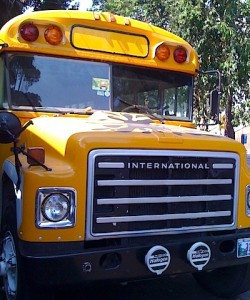 We prefer to have some distance between our home and the city. A large yard is among the top 5 criteria points when we search for a home. This also seems to be a common request from other families who are homeschooling. When your family is at home most of the time, the lot size becomes an important factor in your search criteria. Many homes with a large yard are out in the country. This works out well for us because we can usually find more square footage for the money. In the Colorado Springs area, Peyton, Monument, and Fountain are a little farther out and their average price per square foot are lower than local suburbs of the Springs. The lot sizes are usually much larger as well. These homes are farther from schools and shopping, which helps keep the prices lower.
If you've entertained the thought of homeschooling your children and are wondering about the pros and cons of doing so, I hope this list has helped you see some of the benefits that you may not have considered. My wife and I love homeschooling our kids and have years worth of experience doing so. If you ever have questions about homeschooling, please feel free to contact me. If you have questions about real estate in Colorado Springs and/or Denver areas, I'm always here to help.
Hi! I'm Andrew Fortune, the founder of Great Colorado Homes and the creator of much of the content on this website. Thanks for taking the time to read this article. Please feel free to share this article with someone who might benefit from it. I appreciate your time here on this site and am always open to suggestions and ideas from our readers.
---
Our Most Recent Blog Posts:
🧐 Here's a list of 22 things you need to know before moving to Colorado Springs, CO.
---