Navigation
5 Signs That You're Ready To Buy Your First House
Posted by
Andrew Fortune
4,198 Views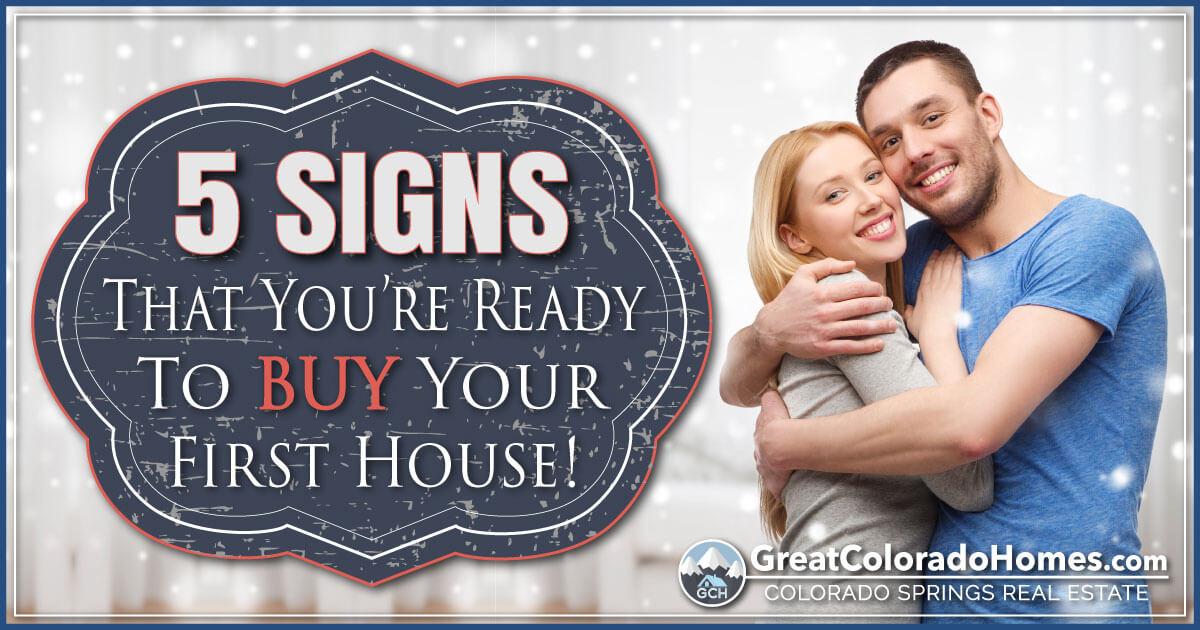 Deciding to buy a house is a big financial and personal decision that should be carefully considered. Here are some things to consider to help determine if you are ready to buy a house:
You have stable income and employment: You should have a steady income and job security to be able to afford the mortgage payments and other expenses associated with owning a home.
You plan to stay in the area for a while: Buying a home is a long-term commitment, so it is important to consider whether you plan to stay in the area for several years.
Solidify a relationship: Many times, when people fall in love, they prefer to buy a house to make lasting memories rather than rent and move on.
You are tired of renting: Owning a home comes with responsibilities like maintenance, repairs, property taxes, and homeowners insurance. Once you're ready to take on these responsibilities, you're ready to start owning real estate.
You have a strong desire to remodel or design: Renting a home limits your ability to change things in a property. By owning, you open up an endless palette for designing and remodeling.
By considering these factors and evaluating your personal and financial situation, you can determine if you are ready to buy a house. It may also be helpful to consult with a financial advisor or real estate agent to help you make an informed decision.
Are you living under someone else's roof and ready to own your own place? Are you tired of paying increasing rental rates and watching your money go into your landlord's pocket every month? Maybe you have some concrete design ideas, but you can't apply them to your current living situation.
Many different circumstances motivate people to purchase their first house. Knowing the right time in your life to buy a home is an important part of the process. Let's take a deep dive into the five signs that you're ready to buy your first house.
---
You're Career is Moving Forward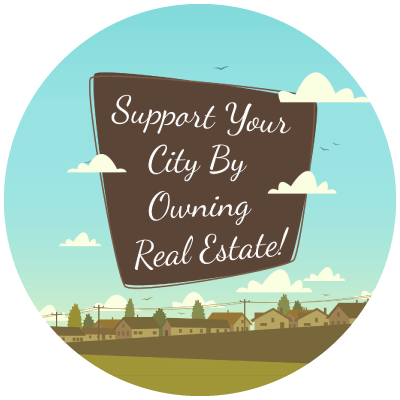 Money is the largest determining factor when purchasing your first home. If you're fresh out of college and just starting your career, purchasing a home may not be the best idea when your financial future is uncertain.
If you have started your career and are confident that you will continue growing in the career path you have chosen, then purchasing a home makes sense for many reasons. The pride that comes with owning a home can boost your confidence as a young professional and help drive you to succeed.
Owning real estate is a sign of maturity. People who own real estate typically stick around longer. Would your boss treat you differently if they knew that you owned real estate and were invested in your community? Depending on your career, this might be a factor. Owning a home can help you feel more established and be a boost to your career.
---
Your City is Truly Your Home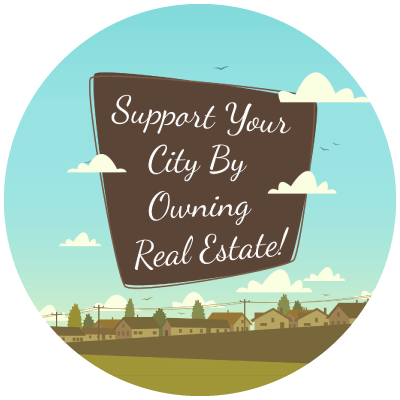 Moving can be expensive and exhausting. If you love the city that you live in, you're less likely to need to move later on. If you know that you want to live there forever, why not settle down and buy a home there?
You will likely feel more connected to the overall well-being of the area in which you live if you won real estate in the area. When a new park is put into your neighborhood, it means much more when you own property within that area. Neighborhoods with high rates of homeowners tend to have better long-term outcomes.
Homeowners typically move every five years on average. Thus, homeowners are more involved in local political issues since they have more at stake. If you enjoy the city you live in, owning a home is a great way to commit to your local area. Homeowners are the heart of the community.
---
Love Is In The Air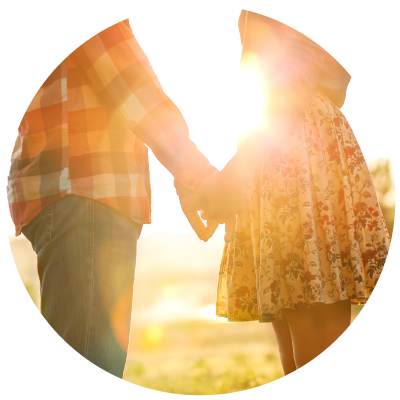 I work with many different first-time homebuyers every month. One of the most common reasons for purchasing a home is for a new couple to solidify a relationship to build a life together. Homeownership feels much more stable and permanent than renting property. For this reason, couples feel a strong urge to buy a home together as a way of committing to each other.
Deciding to purchase a home with the love of your life is a big commitment. A home is one of the most solid foundations to build lasting memories as a new couple. For this reason, purchasing a home is usually the first step that couples make once they are serious about moving forward in their relationship.
If you are engaged to be married or have been with your current partner for a long while, it may be time to think about purchasing your first house together. When I was younger, I thought of real estate as just a monetary transaction. Now, I think of a home as a place to invest in memories and share life experiences with my family. The most important people in my life are the ones living under my roof.
My home is my sanctuary from the world and the only place I can truly relax. I have lived in many homes throughout the years, and when I think back, I do not even remember what I paid for them. The first thing that comes to mind is holiday get-togethers, my kid's birthday parties, and many other special memories that happened while we lived in the home.
---
You've Been Renting For Long Enough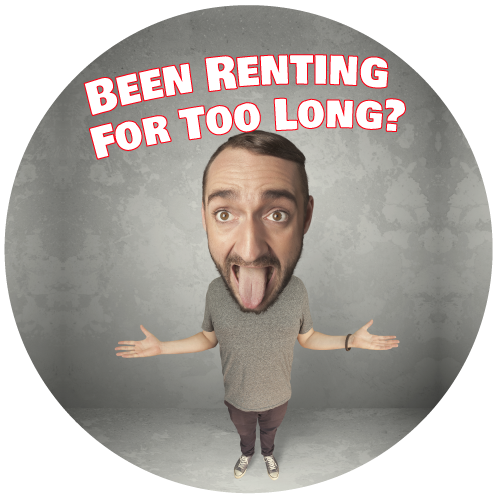 I rarely meet first-time buyers in their 40's (or older), but it does happen. For some people, life gets too busy to think about purchasing a home, and so they get stuck in the routine of renting. This becomes an obvious problem when you look back over the last five years (or more) and calculate the amount of rent that you have spent during that time.
Take those numbers and put them into a home mortgage calculator, and you will soon realize that you could be sitting on tens of thousands of dollars of equity if you had bought a home years ago rather than putting it off.
If you have been renting for more than three years and you are fairly confident that you will be within the same city you're in right now in the future, you're probably ready to buy your first home. The longer you wait, the more money you are losing every month with your rental payments. It's great for landlords but bad for everyone else!
---
The Home Improvement Bug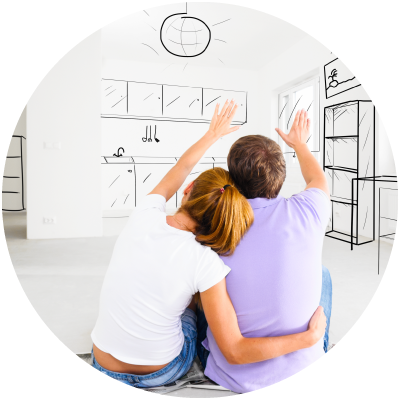 One of the greatest benefits of owning a home is that you can do anything you want to it (within obvious parameters) to make it your own place. Some landlords will let you paint and redecorate a property before you move in, but all of your hard work and expenses are for their benefit since they own the property. To truly remodel and make a place yours, you need to own a home.
I like to take at least one day a month to work around my house. Whether I am landscaping, painting, or doing a full remodel of our kitchen, I can only do so because I own the property that I live in. If you are like me and enjoy working on home improvement projects, you should get excited at the opportunity to own your first house. The reality of working on home improvement projects only exists when you own your own place.
---
Final Thoughts
If you're ready to buy a house and don't know where to start, I recommend shopping around for a good real estate agent. They will educate you through each step of the home-buying process. You can also click on the image below to view our home-buying tutorial. It covers all of the steps of the process so you know exactly what to expect on your journey.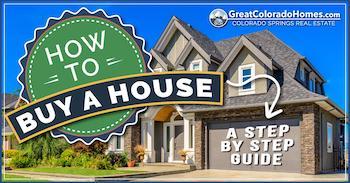 How To Buy A House: A Step-By-Step
Guide With an Infographic

Hi! I'm Andrew Fortune, the founder of Great Colorado Homes and the creator of this website. I'm also a Realtor in Colorado Springs. Thank you for taking the time to read this blog post. I appreciate your time spent on this site and am always open to suggestions and ideas from our readers. You can all my contact info here. I'd love to hear from you.
---
Our Most Recent Blog Posts:
---