Navigation
The 5 Most Popular Neighborhoods in Colorado Springs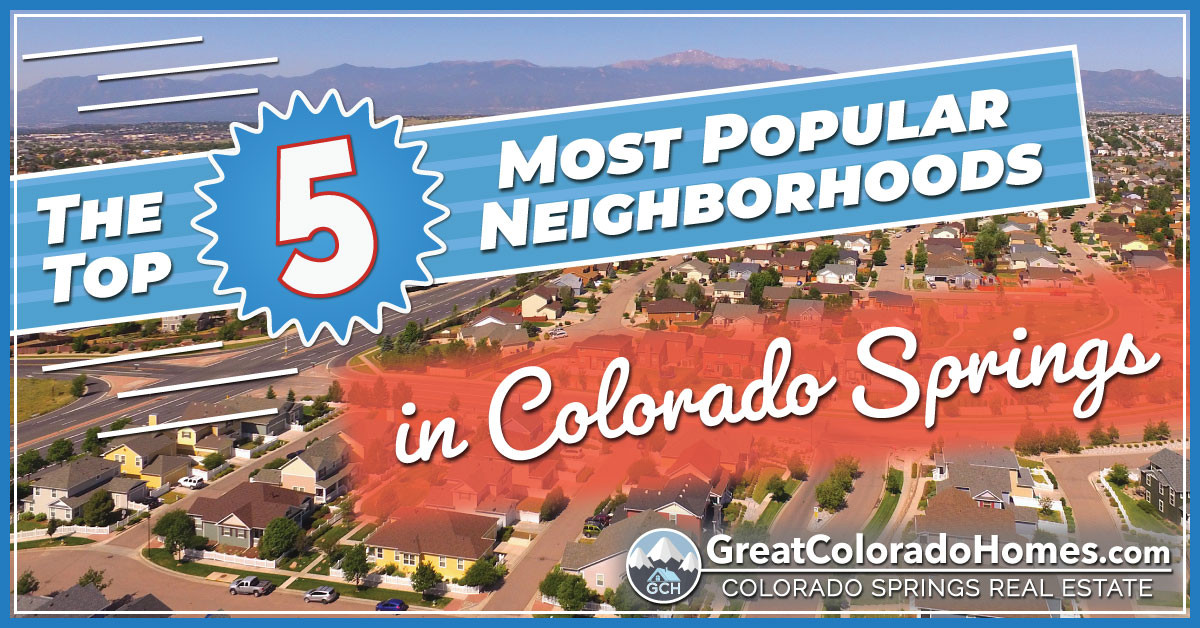 Colorado Springs is one of the most popular places to live in the United States. It's located where the Great Plains meet the Rocky Mountains, making it one of the most geographically diverse cities in the country. That makes for a collection of neighborhoods with distinct characteristics to explore.
We're going to cover some of the best neighborhoods in Colorado Springs within this post. Rather than making this an opinion piece, we have conducted an extensive report with data from our local MLS. We will be writing multiple blog posts like this reviewing our findings.
In order to determine the popularity of a neighborhood in Colorado Springs, we've researched which neighborhoods sold the most amount of homes and organized the results below. These neighborhoods are home to many residents living in Colorado Springs. They continue to grow and flourish each year, becoming staples of our local community.
Here Are The 5 Most Popular Neighborhoods in Colorado Springs
---
LORSON RANCH
Homes Sold in 2019: 573 homes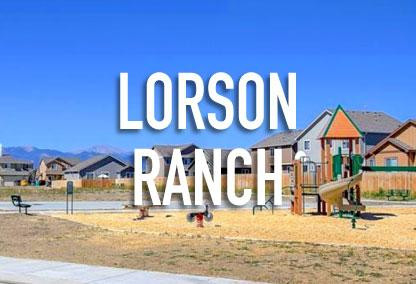 Lorson Ranch has experienced an immense amount of activity over the last few years. New construction took off in 2019 and made it the neighborhood with the most amount of homes sold for the first time, according to our research. The development of this area has been impressive to watch.
The new pre-school through 8th grade Grand Mountain School campus opened up in 2019. It's bound to add another large boost of growth to this great neighborhood. Its location makes it very popular with the military community in Colorado Springs.
---
STETSON HILLS
Homes Sold in 2019: 498 homes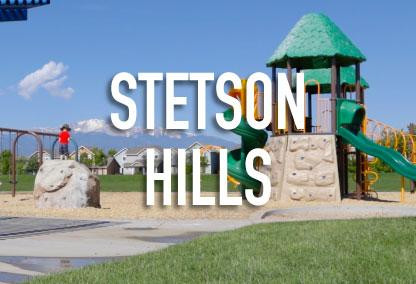 For this article, we are considering Ridgeview at Stetson Hills and Stetson Hills as one complete neighborhood. To anyone not familiar with this area, you would not be able to tell where one neighborhood begins and the other ends.
Before Lorson Ranch took over the #1 spot for popularity, Stetson Hills was #1 in homes sold for many years. This neighborhood is conveniently located in the Powers Corridor, with some of the best parks in the city. Home prices are affordable and offer more than most neighborhoods.
---
MERIDIAN RANCH
Homes Sold in 2019: 397 homes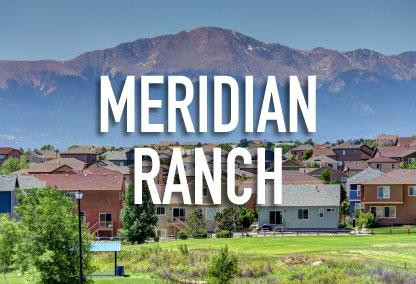 Meridian Ranch has been growing in popularity for a number of years. It's located on the Northeast edge of town in the Falcon area. Meridian Ranch has some of the best amenities of any neighborhood in the city.
The Antler Creek Golf Course is the most heavily trafficked course on the front range mountains of Colorado. As Meridian Ranch grows, more commercial businesses are planting roots in the area. This has further accelerated the growth in this neighborhood.
---
WOLF RANCH
Homes Sold in 2019: 288 homes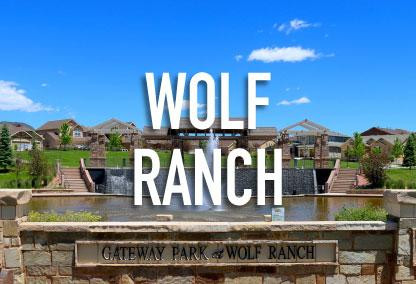 Wolf Ranch is a thriving community. Every year it continues to grow, while still maintaining the desirable aspects of its original development. The parks, trails, and community center attract many new homeowners to the neighborhood.
There are multiple builders in the Wolf Ranch community who take pride in making it less "cookie-cutter" and more unique than some of the other larger neighborhoods in Colorado Springs. This helps Wolf Ranch maintain its popularity year after year.
---
BANNING LEWIS RANCH
Homes Sold in 2019: 274 homes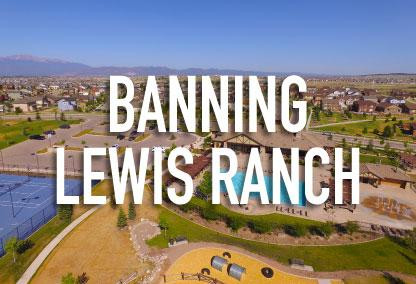 Banning Lewis Ranch is its own unique neighborhood. Their award-winning community center and attractive home designs have brought about growth in this community at breakneck speeds.
Banning Lewis Ranch one of the most talked-about neighborhoods in the city, as it tends to raise the bar on design options. Its location, parks, trails, amenities, and home styles are some of the reasons it is one of the most popular neighborhoods in the city every year.
---
The most popular neighborhoods in Colorado Springs account for a majority of the homes sold within our city. These neighborhoods represent the heart and soul of our community, as they are home to so many Colorado Springs residents. We will be releasing more articles about Colorado Springs neighborhoods over the next few weeks. Stay tuned!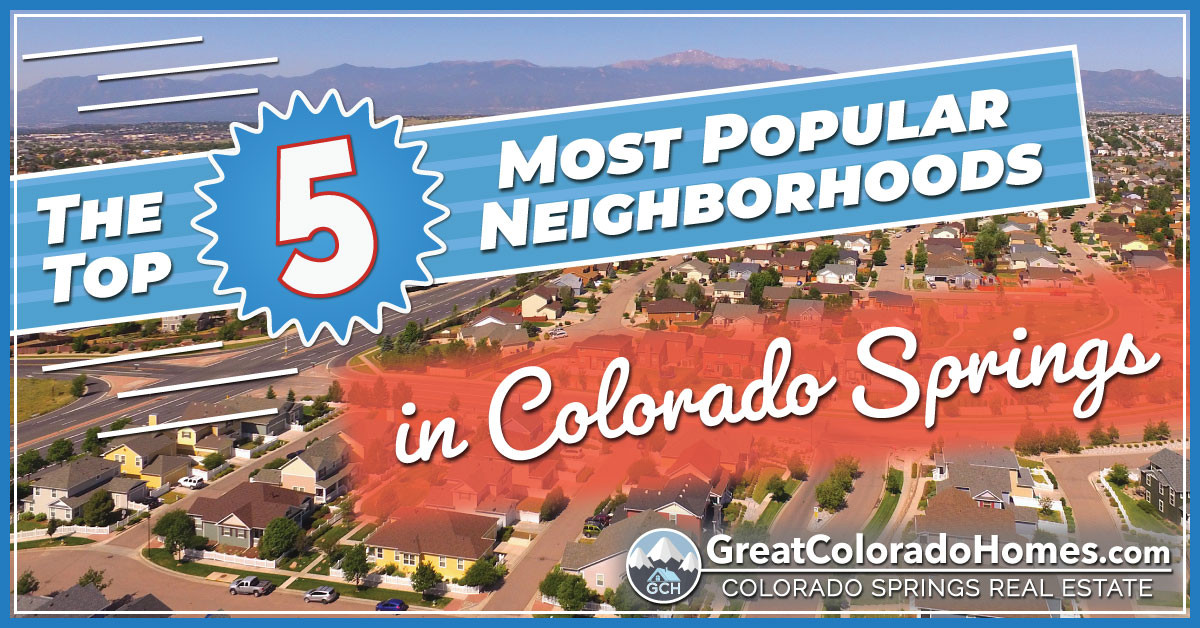 Hi! I'm Andrew Fortune, the founder of Great Colorado Homes and the creator of much of the content on this website. Thanks for taking the time to read this article. Please feel free to share this article with someone who might benefit from it. I appreciate your time here on this site and am always open to suggestions and ideas from our readers. Feel free to leave a comment in the box below.
---
Our Most Recent Blog Posts:
👀 It's becoming popular to buy a home sight unseen. Here's 4 tips to help the process.
---