Navigation
The 6 Best Luxury Neighborhoods in Colorado Springs
Posted by
Andrew Fortune
5,211 Views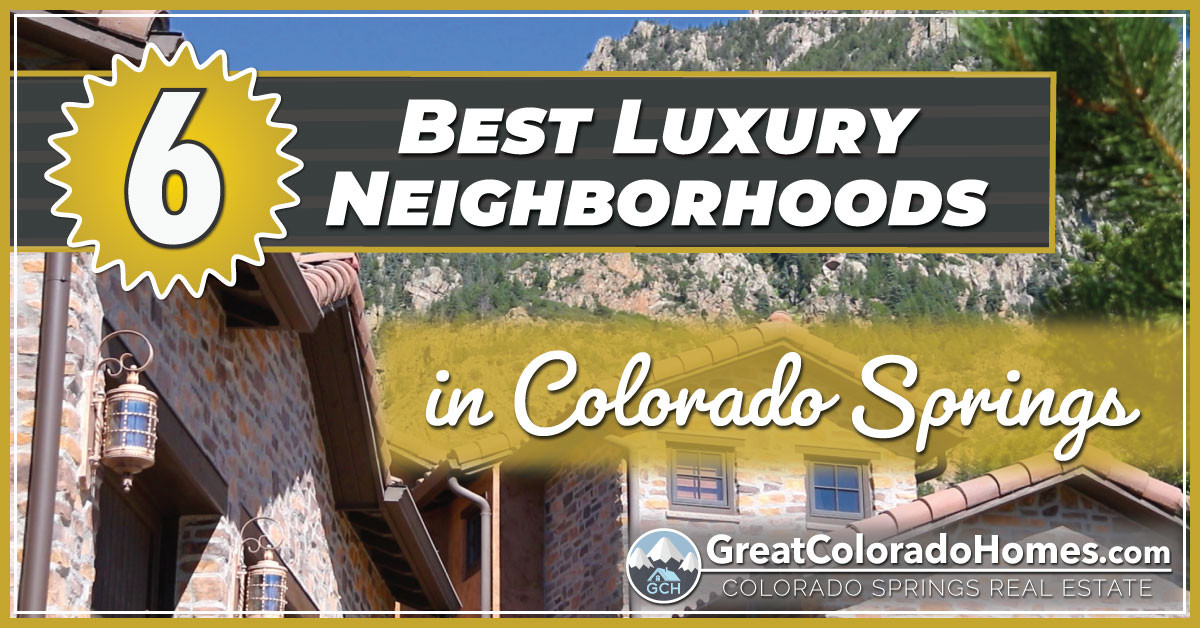 Colorado Springs is not known for its luxury home sales. In 2019, only 104 homes out of the 16,060 homes sales in our area sold for over $1,000,000. Fortunately, there are some great luxury neighborhoods if you know where to look. If you're considering living in Colorado Springs and need to know which luxury neighborhoods to explore, this article will give you the inside scoop on where to start.
To determine the best luxury neighborhoods in Colorado Springs, we calculated the highest price per square foot of every community in our MLS. We then matched that number with the most extensive overall square footage of the homes. We organized the results below to display the most luxurious communities in Colorado Springs. Enjoy!
---
KISSING CAMELS
$192 Per Square Foot
4,412 Avg. Square Feet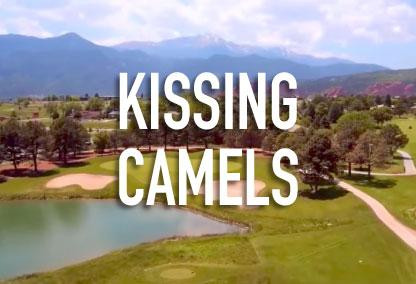 Kissing Camels is the premiere luxury neighborhood in Colorado Springs, selling more homes last year than the other five communities mentioned below. It has a spectacular golf course that overlooks the Garden of the Gods, which is one of the most popular tourist attractions in the United States.
Kissing Camels has some of the best views in Colorado Springs, with picturesque Pikes Peak landscapes and 360-degree views. The homes were built throughout many different decades, so the options within this luxury neighborhood are more expansive than most. Kissing Camels is the pinnacle of luxury for Colorado Springs.
---
CATHEDRAL PINES
$170 Per Square Foot
5,713 Avg. Square Feet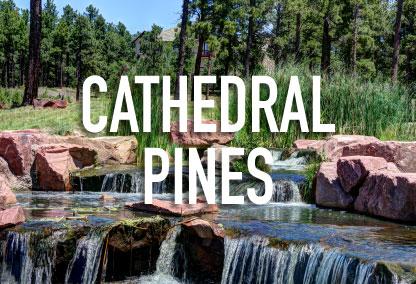 Living in Cathedral Pines is like living in a Colorado State Park. Surrounded by the Ponderosa Pine trees of Black Forest, this neighborhood raises the bar for luxury in Colorado Springs. The stunning custom homes in this community are built to inspire and capture the imagination.
Some trails run throughout Cathedral Pines, as well as a beautiful pond, community center, and recreation area. Most of the homes are built on 2.5 to 5 acres lots, offering plenty of seclusion and privacy from neighbors, while being just minutes away from shopping & restaurants.
---
HIGH FOREST RANCH
$167 Per Square Foot
5,704 Avg. Square Feet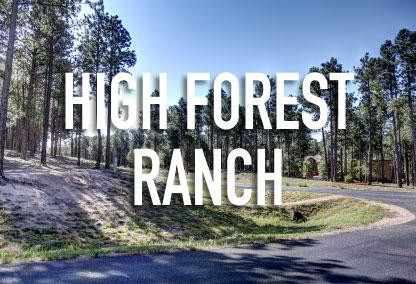 High Forest Ranch is located in Black Forest, near Monument, CO. It has one of the most impressive gated entrances of any neighborhood in Colorado Springs, in my opinion. The homes in this community are typically located on 5 acre lots with treed and open green areas. One of my favorite things about High Forest Ranch is that the lots tend to have treed and non-treed sections, offering sun in the Winter and shade in the Summer.
High Forest Ranch feels like it's miles away from the city, but yet it's only minutes to Northgate or Monument. It's a quiet neighborhood with sophisticated home designs inspired by the ponderosa pine trees of Black Forest.
---
CEDAR HEIGHTS
$151 Per Square Foot
4,776 Avg. Square Feet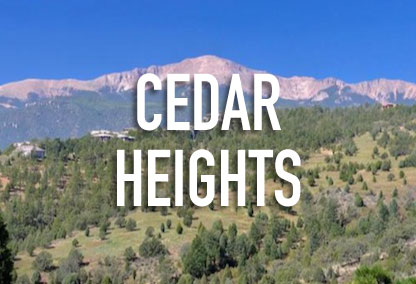 Cedar Heights is a gated luxury neighborhood, located directly on the side of the mountains overlooking Colorado Springs. If you're living in Colorado Springs for the mountain experience, then this is the luxury neighborhood for you. People living in Cedar Heights enjoy the experience of the abundant wildlife that roam through this remote community.
Cedar Heights has impressive views of downtown at night, as it hovers just above the city. The twinkling lights of the town at night, matched with the stars above, is a beautiful sight to behold.
---
KINGS DEER
$146 Per Square Foot
5,018 Avg. Square Feet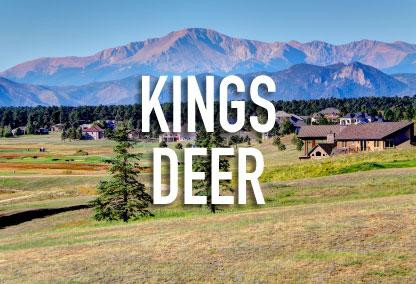 Kings Deer is located close to High Forest Ranch in Monument, CO. It has one of the most beautiful golf courses in the State of Colorado. In the Summertime, the green rolling hills throughout this neighborhood are simply magnificent. There are trails, ponds, and lush landscaping throughout the community.
Most of the homes for sale in Kings Deer are on acreage with excellent sun exposure, thanks to fewer trees than other neighborhoods in the area. The view of the golf course during sunset in Kings Deer is unforgettable.
---
BROADMOOR
$154 Per Square Foot
3,711 Avg. Square Feet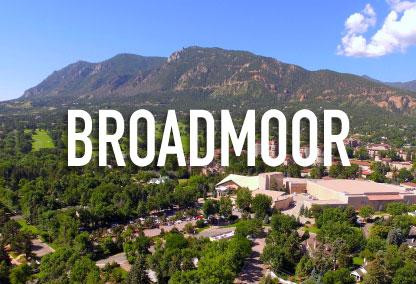 This section is a bonus! We've been adding five communities per blog post on all of our neighborhood blogs. Still, no conversation about luxury neighborhoods in Colorado Springs would be complete without mentioning the Broadmoor area. Broadmoor is a mix of many different regions, so it's technically not just one neighborhood. The Broadmoor Resort Community is one of the most extraordinary neighborhoods within this area.
The Broadmoor area features stunning homes with unbelievable views of Colorado Springs at night. It also features turn-of-the-century mansions, along with brand new luxury homes. This area is steeped in a rich history.
---
FINAL THOUGHTS
Luxury homes in Colorado Springs are typically concentrated within a few critical areas in Black Forest and on the West side of town. The neighborhoods mentioned in this article cover those areas, but there are still more great luxury neighborhoods to explore.
If you would like to view all of the current luxury homes for sale in Colorado Springs, simply click the link below. If you need help finding a luxury home, please reach out to us. We would love to help you. ?
---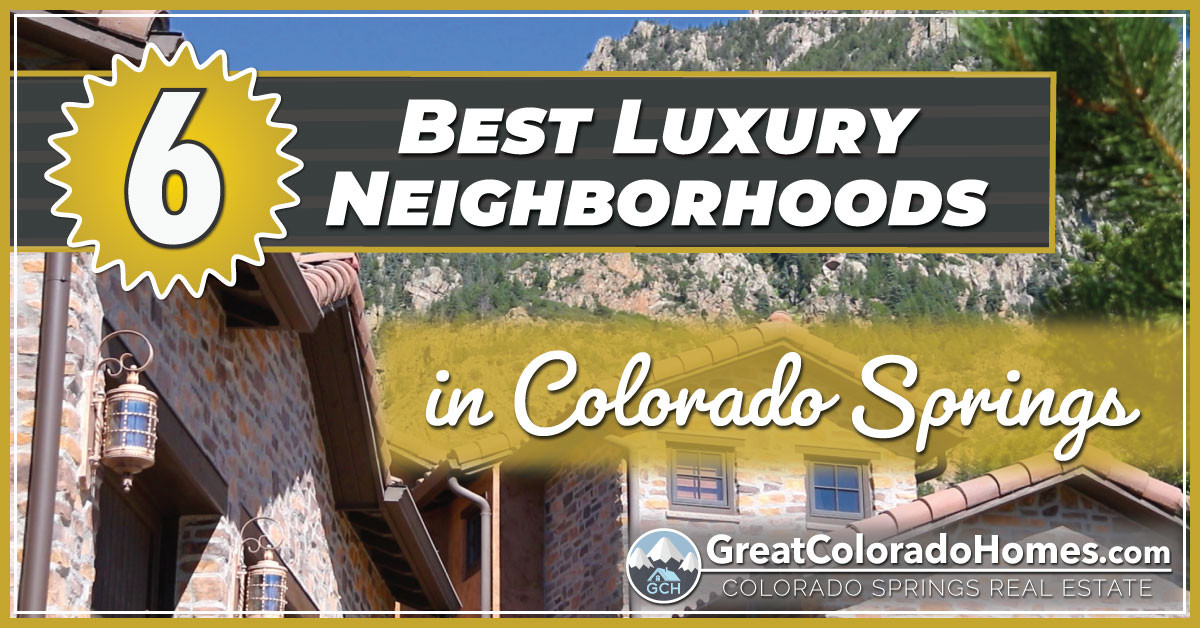 Hi! 👋 I'm Andrew Fortune, the founder of Great Colorado Homes and the creator of this website. I'm also a Realtor in Colorado Springs. Thank you for taking the time to read this blog post. I appreciate your time spent on this site and am always open to suggestions and ideas from our readers. You can connect with me on Facebook, Instagram, or contact me through this website. I'd love to hear from you.
---
Our Most Recent Blog Posts:
---