Woodland Park, Colorado
Local Real Estate Guide
Woodland Park, Colorado, is called the "City Above The Clouds" because it is located 8,465 feet above sea level. It is roughly 20 minutes Northwest of Colorado Springs, making it a small mountain town with convenient city options. Many of the homes for sale in Woodland Park are situated on acreage deep in the Rocky Mountains. This page is updated every 15-minutes with the newest listings directly from our local MLS.
Woodland Park Real Estate Statistics
| | |
| --- | --- |
| Homes for Sale: | |
| Avg Home Price | |
| Average Home Size | |
| Average Year Built | |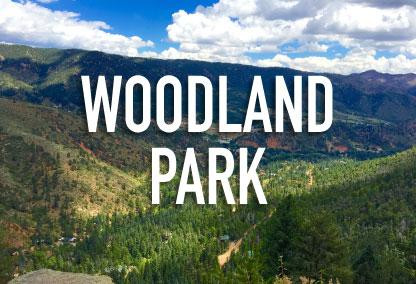 ---
Available Homes for Sale in Woodland Park
All Listings
$200,000- $300,000
$300,000- $400,000
$400,000- $500,000
$500,000- $600,000
$600,000- $700,000
$700,000- $800,000
$800,000- $900,000
$900,000- $1,000,000
Over $1,000,000
---
LIVING IN WOODLAND PARK, COLORADO
Woodland Park is a small town in Teller County, with Highway 24 running right through its center. Many of the homes for sale in this area do not have Home Owners Associations and tend to be more "off-the-grid" than homes in Colorado Springs. It's an authentic mountain town that offers most of the same bigger cities' conveniences.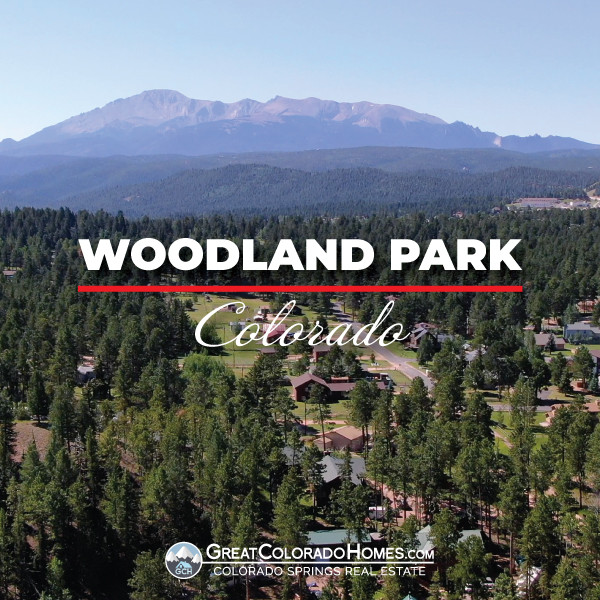 Woodland Park some of the best outdoor activities in the Pikes Peak region. There are multiple state parks, such as Manitou Park Lake, Red Rocks Trail, and the Lovell Gultch Trailhead. You can find stunning views of Pike Peak from every one of these trails. Pike National Forest surrounds the area.
The average temperature in Woodland Parks varies between 15 degrees in the Winter and 75 degrees in the Summer. The winters are beautiful in the mountains, but they are long. The Summer is magical with perfect temperatures and mild afternoon rain showers.
The average yearly snowfall in Woodland Park is around 89 inches per year. This amount is significantly more than Colorado Springs, which averages around 57 inches. The winters last longer in the mountains than on the front range.
In the heart of Woodland Park, you'll find the famous Rocky Mountain Dinosaur Resource Center. This treasure is a one-of-a-kind museum that showcases many fossils and exhibits from the pre-historic era. The T-Rex is a top-rated attraction.
The neighboring town of Florrisant contains the Florissant Fossil Beds National Monument. This unique park includes the largest displays of fossil deposits in the United States. It's a fun way to experience pre-historic Colorado.
The Shining Mountain Golf Course is located right near the center of town. It has some of the most amazing views rivaling most golf courses in America.
Woodland Park, CO is part of the Woodland Park School District Re-2, with Columbine Elementary & Gateway Elementary Schools, Woodland Park Middle School, and Woodland Park High School as the primary schools for kids in the area. It covers zip code 80863 in Teller County.
If you need a local Woodland Park Realtor to help you navigate the area, feel free to contact us anytime. We'd love to hear from you!
---
---