Navigation
12 of the Best Neighborhoods In Colorado Springs
Posted by
Andrew Fortune
11,484 Views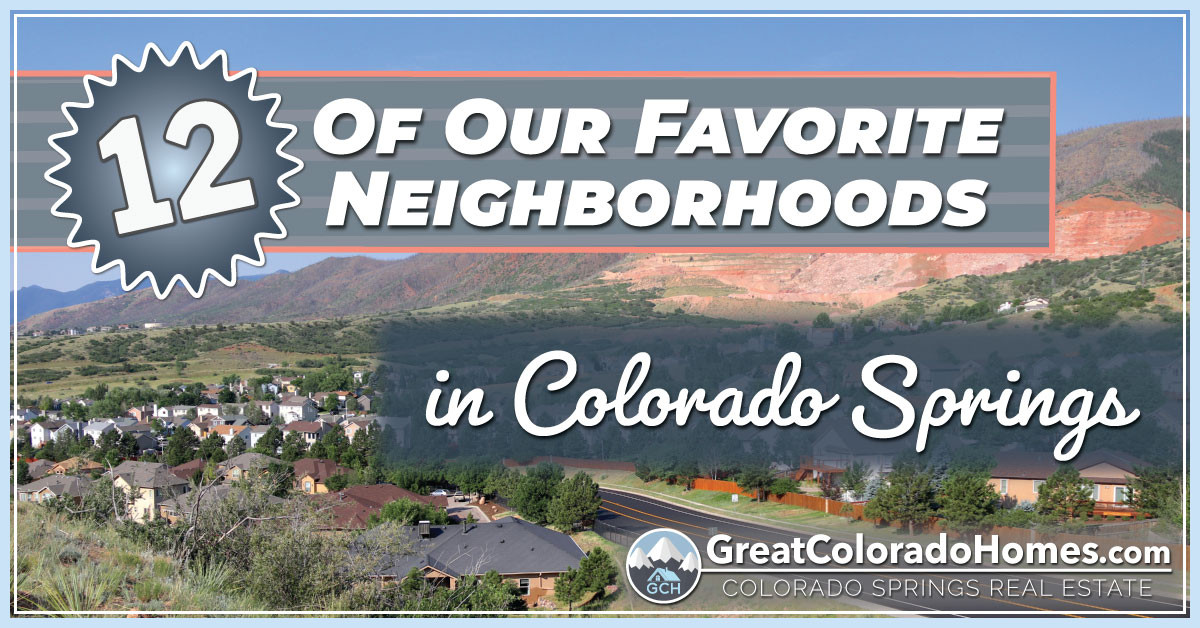 People often ask us, "What is the best neighborhood to live in Colorado Springs?". The answer depends on what you're looking for in a home.
Do you want a flat yard with green grass, or would you rather live on the side of a mountain with granite boulders in your yard? Is it essential for you to be near schools or far from schools? Do you want the security of an HOA? Maybe you need the freedom to do what you want with your land. We can't choose your neighborhood, but we can help you narrow it down.
If you're moving to Colorado Springs, this article will give you fresh insight into some of our favorite neighborhoods. We've been covering many Colorado Springs neighborhoods in our blogs lately. Below are a few articles we've created to help you navigate the area. So far, we've covered the following topics:
Twenty different neighborhoods are covered in the articles above. If you haven't read them, check out the ones that interest you. We analyzed MLS data in each of the above blogs to determine which communities would make the lists. In this article, we're doing things differently. We felt the need to cover a few areas that didn't fit into those niche categories but still deserve to be mentioned. These are some of our favorite neighborhoods in Colorado Springs.
---
PEREGRINE
⭕️ Median Sales Price: $845,000
⭕️ Average Home Size: 4,100 sq. ft.
⭕️ Average Year Built: 1997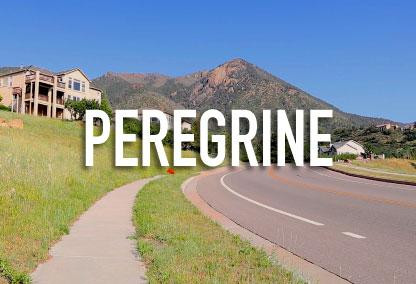 Peregrine is our favorite neighborhood in the city.❤️ The homes are unique, and the location is unbeatable. Positioned at the far Northwest corner of town, Perigrine backs up against the Air Force Academy to the North and the Rocky Mountains to the West, so there is no thru traffic. Finding another neighborhood anywhere that offers this much seclusion with quiet mountain surrounding is hard.
The city views from Peregrine at night are some of the best anywhere in town. In addition, residents enjoy unobstructed views overlooking Colorado Springs in its entirety. Drive through Peregrine, and you'll see why we made it our #1 pick.
---
PLEASANT VALLEY
⭕️ Median Sales Price: $485,000
⭕️ Average Home Size: 2,000 sq. ft.
⭕️ Average Year Built: 1962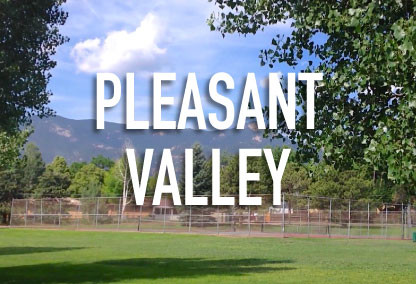 Pleasant Valley is regarded as one of the most charming neighborhoods in the city. It's located directly in the heart of Colorado Springs, and feels like you have stepped back in time. Tucked into the area's mature trees, Pleasant Valley borders the edge of Garden of the Gods Park, one of the most popular tourist destinations in the United States.
The homes are small and resonate with a different era: the 1950s and 60s. Westmoor Park in Pleasant Valley has stunning views of Pikes Peak, basketball courts, tennis courts, a baseball field, and lots of green space to play. If you're looking for a smaller home in the $485k range and want a charming neighborhood, check out Pleasant Valley. You'll thank us later.
---
FLYING HORSE
⭕️ Median Sales Price: $890,000
⭕️ Average Home Size: 4,020 sq. ft.
⭕️ Average Year Built: 2019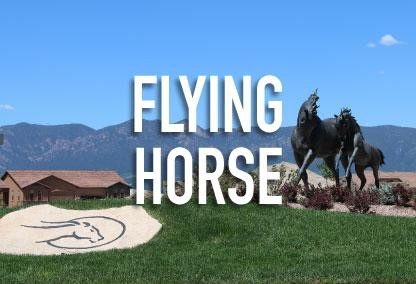 Conversing about Colorado Springs neighborhoods without mentioning Flying Horse is nearly impossible. This luxury Tuscan-style neighborhood is Classic Homes' flagship development. The award-winning Flying Horse Golf Course is one of the most outstanding golf courses in Colorado.
The Lodge at Flying Horse will impress even the most discerning guests. The Flying Horse Steakhouse is easily one of the best restaurants in town! The neighborhood consists of everything from million-dollar luxury mansions to affordable patio homes. Its location provides beautiful views of the front range mountains, offering a stunning backdrop to the lush golf course.
---
WOODMEN HILLS
⭕️ Median Sales Price: $450,000
⭕️ Average Home Size: 2,760 sq. ft.
⭕️ Average Year Built: 2004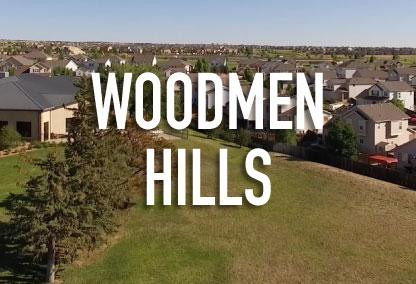 It's hard to find a home with a large yard at an average price point in Colorado Springs. Yet, this is what makes Woodmen Hills unique. Many homes here have large oversized yards with plenty of privacy, and homeowners enjoy the freedoms afforded by an inactive HOA. In addition, the Antler Creek Golf Course runs right through the neighborhood's Northern section, offering even more open views. It's unusual to find this much green space in a community at this price point.
Woodmen Hills has parks and trails scattered throughout the neighborhood. It also has a pool and two recreation centers. It shares a border with Merdian Ranch, extending your trail options further. The popularity of Woodmen Hills continues every year, as the trend for developers in most new areas is to opt for smaller yards. As local land becomes more scarce, Woodmen Hills' extra green space is sure to secure it a spot as a favorite of future residents.
---
PINE CREEK
⭕️ Median Sales Price: $775,000
⭕️ Average Home Size: 4,000 sq. ft.
⭕️ Average Year Built: 2001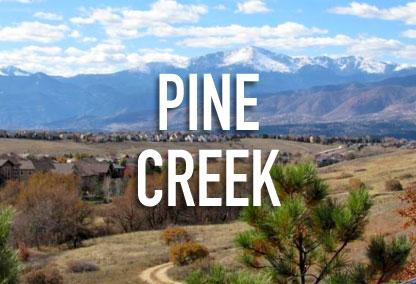 Pine Creek is one of the original luxury golf-course neighborhoods in Colorado Springs. It is built around the Pine Creek Golf Course and showcases beautiful views of Pikes Peak. Driving through the community, you'll quickly notice that residents prioritize their lawns here. As a result, the landscaping is consistently stunning. There are also manicured trails and parks scattered throughout this neighborhood.
Pine Creek is adjacent to John Venezia Park, one of the best parks in Colorado Springs. It also has convenient access to all shopping options in Briargate, Northgate, and the Powers Corridor. Its location is ideal for nearly anything you want in Colorado Springs. Homes styles range from giant luxury mansions to average-sized single-family dwellings.
---
INDIGO RANCH
⭕️ Median Sales Price: $544,000
⭕️ Average Home Size: 2,740 sq. ft.
⭕️ Average Year Built: 2008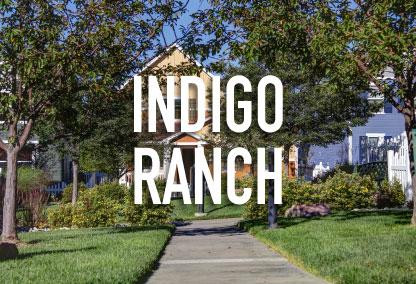 Indigo Ranch is located between Stetson Hills and Banning Lewis Ranch, near the Powers Corridor. People enjoy Indigo Ranch because it offers features of a newer development but still has some of the charming characteristics of an established neighborhood. Many of the homes were designed and built by Classic Homes, one of the largest builders in town. They are still building new homes in the "Renaissance" section off of Dublin Blvd.
Jared Jenson Park is an excellent amenity in Indigo Ranch and many other parks. Indigo Ranch connects to all of the trails throughout Stetson Hills, the largest neighborhood in Colorado Springs. So you can leave your front door and walk for miles without crossing the same path twice.
---
CORDERA
⭕️ Median Sales Price: $792,000
⭕️ Average Home Size: 3,690 sq. ft.
⭕️ Average Year Built: 2019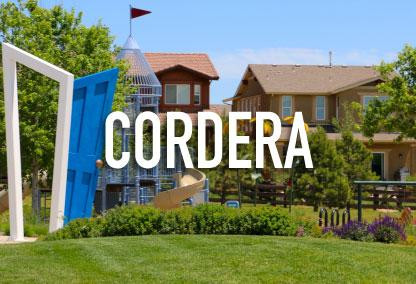 Cordera is another one of our favorite neighborhoods in Colorado Springs. The developers took extra care to add unique amenities that make this neighborhood special. Cordera has a "neighborly" fee,l unlike any other newer development in Colorado Springs, from the extra-wide sidewalks to the giant Grand Lawn used for community events. Cordera is steadily adding new sections yearly, making it one of the more popular neighborhoods to build a new home.
Cordera is located on the Northeast corner of Powers Blvd and Briargate Blvd,d with quick access to anywhere in town. There is a Super Target Shopping Center within walking distance and some great local restaurants and shops nearby. If you're interested in this neighborhood, hang out at one of the parks on a beautiful day, and you'll quickly see why people love it so much.
---
GLENEAGLE
⭕️ Median Sales Price: $627,500
⭕️ Average Home Size: 3,300 sq. ft.
⭕️ Average Year Built: 1993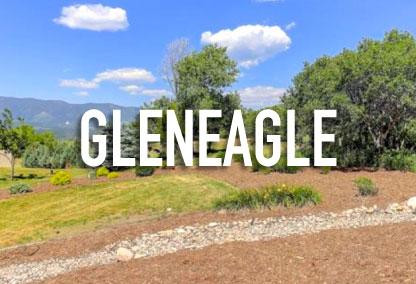 Gleneagle is a unique neighborhood located on the Northern edge of Colorado Springs, touching the southern border of Monument, CO. It's only a few minutes off of I-25, making it popular with Denver commuters. Gleneagle is also just minutes away from all of Northgate's shopping and dining options.
There once was a golf course in Gleneagle, but it recently shut down. Some portions of this golf course have since had new housing developments constructed. This neighborhood constantly evolves, but its prime location guarantees it a spot on our favorites list. It also offers unique homes unlike any of the newly built neighborhoods in the area. The lots are more significant and showcase incredible views near the back section of this community. If you explore the site, check out this Northeast corner neighborhood.
---
FOREST LAKES
⭕️ Median Sales Price: $990,500
⭕️ Average Home Size: 3,360 sq. ft.
⭕️ Average Year Built: 2020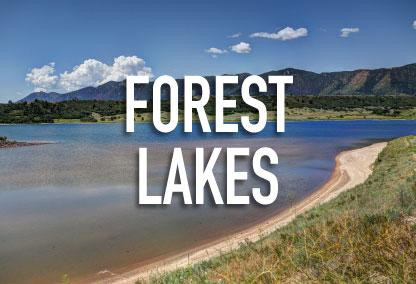 Forest Lakes is the new kid on the block. Developed by Classic Homes in 2016, this neighborhood has experienced exponential growth. It's built around a stunning community lake, fed by Beaver Creek, right in the heart of Monument, CO. There are exclusive custom homes at the top of the mesa with views like no other neighborhood. It's hard to find communities in Colorado Springs with streams and lakes, so this neighborhood is popular with out-of-state buyers from places with water features.
The lack of development immediately around the neighborhood cultivates a feeling of peace uncommon among most newer developments. In addition, the close mountain range to the West provides a stunning backdrop for the homes in this community.
---
THE FARM
⭕️ Median Sales Price: $873,000
⭕️ Average Home Size: 3,725 sq. ft.
⭕️ Average Year Built: 2021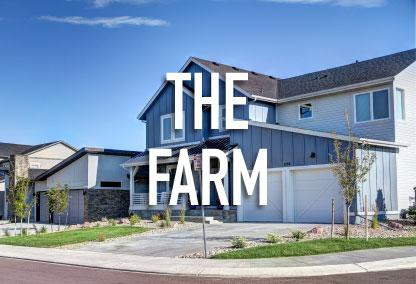 The Farm is located in Northgate on the Northside of Colorado Springs. It is one of the newest neighborhoods in the area. The Farms' proximity to Interstate 25 and its unique home designs make it popular with Denver's commuters. In addition, the Farm is surrounded by newly developed shopping centers and restaurants in Northgate. Over the last five years, we have seen an explosion of growth in the Northgate areas, and this community is right in the center of all the action.
The Farm overlooks the Air Force Academy to the West, with gorgeous views of the front range mountains. Residents often walk and jog throughout the neighborhood on a beautiful day. If you're looking for a newer development with a modern design in a great location, The Farm should be on your list.
---
MOUNTAIN SHADOWS
⭕️ Median Sales Price: $637,000
⭕️ Average Home Size: 3,400 sq. ft.
⭕️ Average Year Built: 1998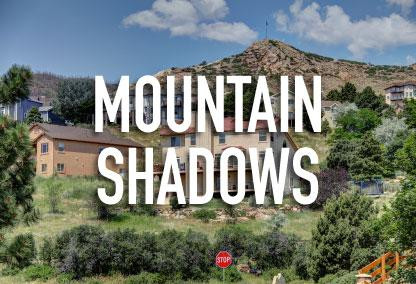 Mountain Shadows is a premier neighborhood on the West side of Colorado Springs, tucked away at the Rocky Mountains base. It is another unique neighborhood that overlooks the city from its pristine location at the foot of the Mountains.
Mountain Shadows Park is a tranquil retreat with horseshoe pits, open green spaces, a volleyball court, picnic shelters, and more. Homes in this community range from affordable townhomes to giant luxury mansions and everything in between. Mountain Shadows offers mountain living with convenient city amenities at an affordable price.
---
SANCTUARY POINTE
⭕️ Median Sales Price: $1,095,000
⭕️ Average Home Size: 4,100 sq. ft.
⭕️ Average Year Built: 2020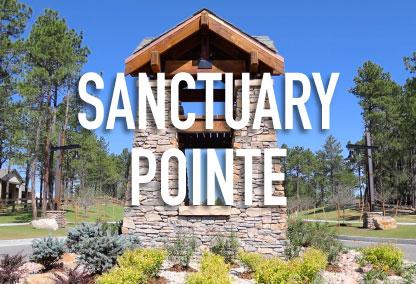 Sanctuary Pointe is a fitting name for this secluded neighborhood at the edge of Black Forest. It's nestled deep in the ponderosa pines but only minutes from downtown Monument and shopping in Northgate. One of the most significant features of Sanctuary Pointe is that it's connected to Fox Run Regional Park, one of the most famous parks in Colorado Springs. If you love spending time in the great outdoors, it's hard to find a better amenity than that!
The desirability of this newer community in Monument is second to none. You can experience the raw beauty of Black Forest without the maintenance of living on a large secluded lot away from the city. In addition, being a newer development, Sanctuary Pointe offers stunning home designs that easily rival even the most distinct neighborhoods in Colorado Springs.
---
Here are a few more blog posts coving other neighborhoods in Colorado Springs.
The 5 Most Popular Neighborhoods in Colorado Springs
---
Hi! 👋 I'm Andrew Fortune, the founder of Great Colorado Homes and the creator of this website. I'm also a Realtor in Colorado Springs. Thank you for taking the time to read this blog post. I appreciate your time spent on this site and am always open to suggestions and ideas from our readers. You can connect with me on Facebook, Instagram, or contact me through this website. I'd love to hear from you.
---
Our Most Recent Blog Posts:
Check out these 22 home upgrades that have the best ROI.

Here are the most common items showing up on home inspection reports.

Find out which parts of Colorado Springs have appreciated the most.

The Mortgage Loan Process: A step-by-step guide through the entire process.

Learn about the pros & cons of buying a new construction home.
---