Navigation
The 5 Most Affordable Neighborhoods in Colorado Springs
Posted by
Andrew Fortune
5,024 Views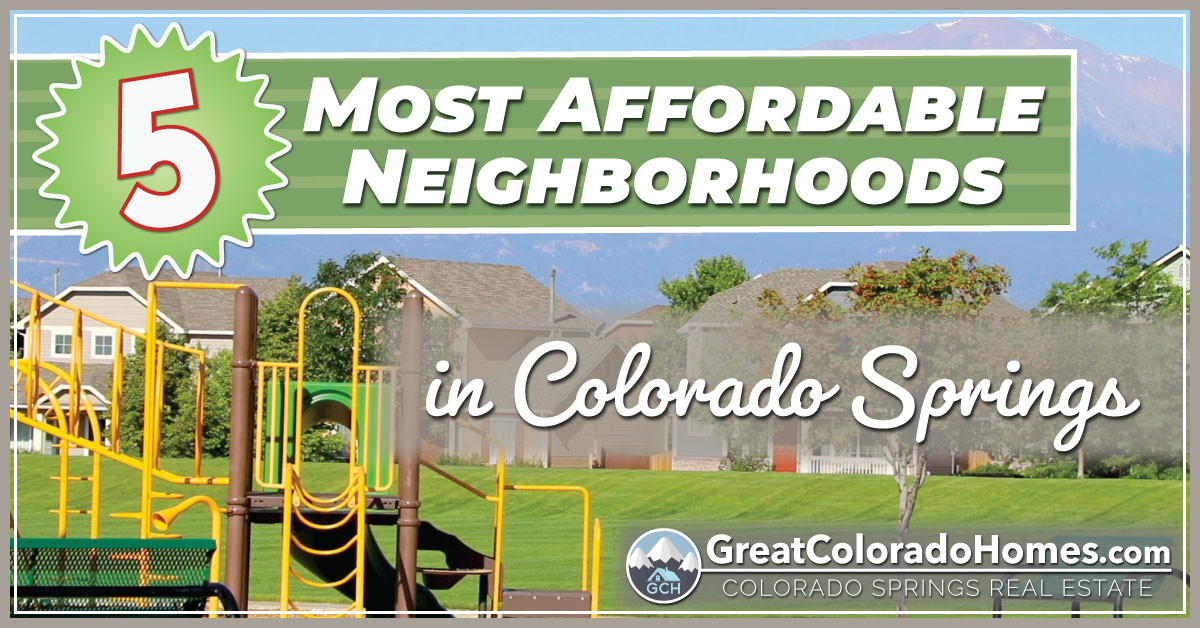 It seems like everyone wants to live in Colorado Springs these days. As the popularity of our city rises, so do the home prices. For many homebuyers, affordability is becoming a severe problem. Builders can barely keep up with the demand for new housing.
Parts of Colorado Springs have appreciated at alarming rates, which is great for sellers. Real estate has been a secure investment for people in our city. Here is a chart showing just how fast our home sales have risen over the last few years.
Colorado Springs Median Sales Price Over the Last 10-Years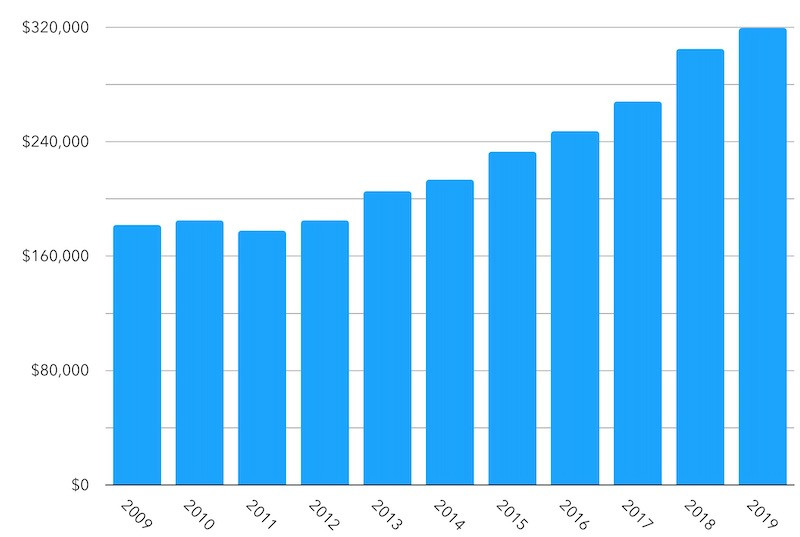 We decided to study our local MLS to determine which neighborhoods are the most affordable in Colorado Springs today. Rather than making this an opinion piece, we focused on the data. We calculated the lowest price per square foot of each neighborhood in Colorado Springs and then organized the results below. These are the five neighborhoods that are the most affordable today.
---
CUMBERLAND GREEN
$116 Per Square Foot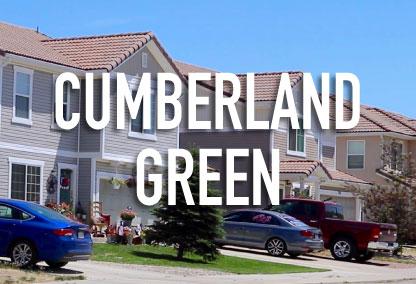 Cumberland Green is a newer neighborhood in the Fountain area, which began development in 2007. It is built around Cumberland Green Park, which connects to the Jimmy Camp Disk Golf Course. Located at the corner of Link Road and Squirrel Creek Road, it feels like it's miles away from the city while being only a few minutes away from Interstate 25.
Cumberland Green's location, affordability, and new-development characteristics make it popular among the large military community in this area. It's a growing community that offers excellent value.
---
MERIDIAN RANCH
$118 Per Square Foot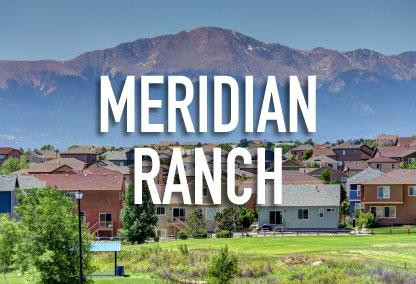 Merdian Ranch is one of the most popular neighborhoods in Colorado Springs. Despite having sections where homes average over $550k, there are still plenty of affordable options as well. Homebuyers are drawn to the area when they realize that the amenities are some of the best in town, while there are still homes available that are very affordable.
Located just on the edge of town in Falcon, Meridian Ranch has its own unique small-town vibe that residents enjoy. It becomes more popular every year.
---
MESA RIDGE
$118 per square foot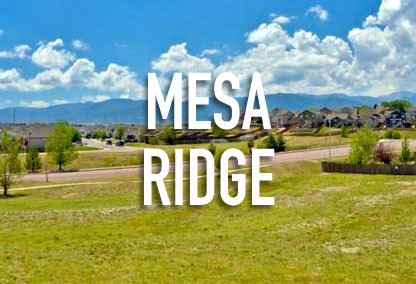 Mesa Ridge is a popular neighborhood located right in the heart of Fountain, CO. It was developed in 2006. This area hosts a thriving military community thanks to the convenience of the Markets at Mesa Ridge, Interstate 25, Fort Carson, Shriever, and Peterson AF base.
Mesa Ridge was developed around Cross Creek Regional Park, which is a 60-acre park offering a pond, a BMX bike track, a fantastic playground, beautiful trails, and plenty of open space.
---
THE GLEN AT WIDEFIELD
$121 per square foot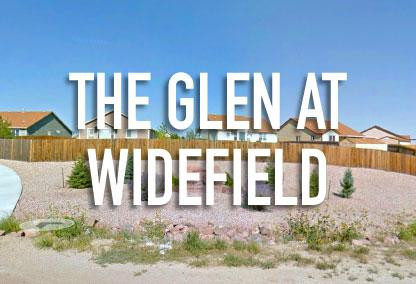 The Glen at Widefield was developed in the early 2000s and has slowly grown to be one of the largest neighborhoods in the Fountain area. New sections are being developed every few years, as this robust neighborhood continues to attract new home buyers.
The Glen at Widefield is also popular with our local military community, as its location provides easy access to all of the leading military bases in the area. There are plenty of great new construction options here as well.
---
SUMMERFIELD
$125 per square foot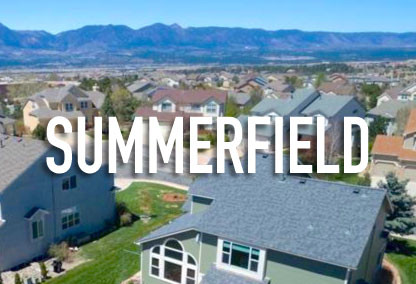 Summerfield is a charming neighborhood in Briargate that was established in the early 1990s. It's located right next to John Venezia Park, which is one of the most prestigious parks in Colorado Springs. Surprisingly, this neighborhood made our list, given its location. Briargate is not known as being an "affordable" area.
Homes are large and need to be updated, which is most likely what's keeping the prices lower. Once this neighborhood gets a makeover from new homeowners, prices are bound to rise.
---
Due to intense homebuyer demand, the most affordable neighborhoods in Colorado Springs are growing faster than usual. Some of the communities on this list will be replaced with newer developments as prices rise in the most popular areas. We will update this list periodically to keep you informed about Colorado Springs neighborhoods and our local market. Please reach out to us if you need any assistance with buying or selling a home in Colorado Springs! ?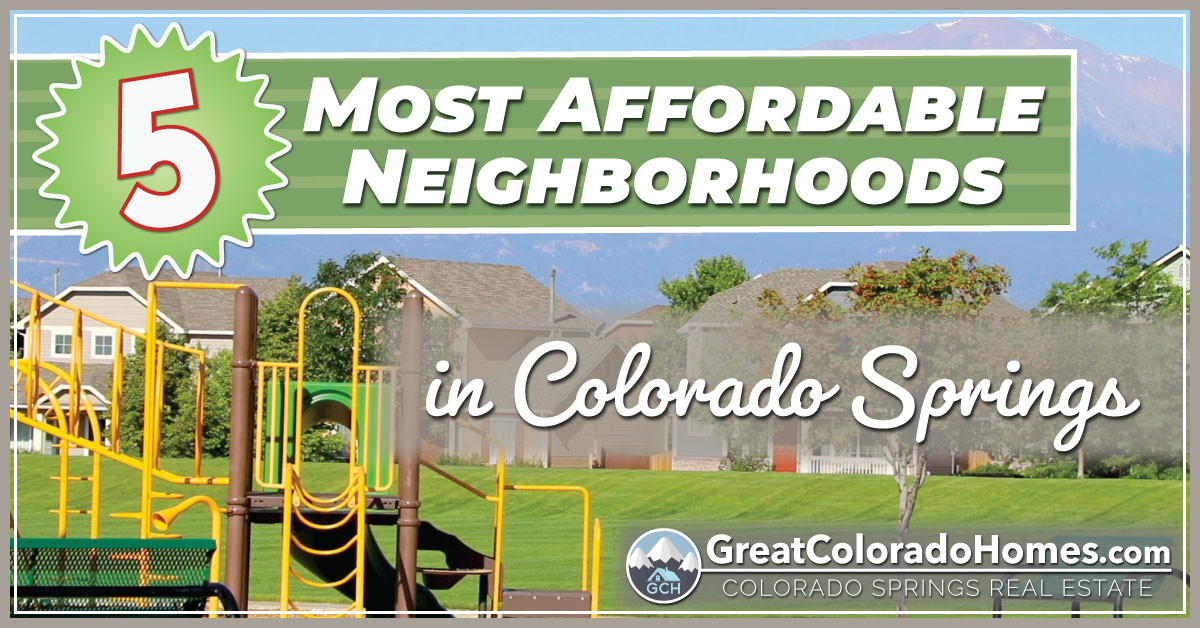 Hi! 👋 I'm Andrew Fortune, the founder of Great Colorado Homes and the creator of this website. I'm also a Realtor in Colorado Springs. Thank you for taking the time to read this blog post. I appreciate your time spent on this site and am always open to suggestions and ideas from our readers. You can connect with me on Facebook, Instagram, or contact me through this website. I'd love to hear from you.
---
Our Most Recent Blog Posts:
---