Navigation
What are the Main Benefits of Working with a Realtor or Real Estate Agent?
Posted by
Andrew Fortune
15,356 Views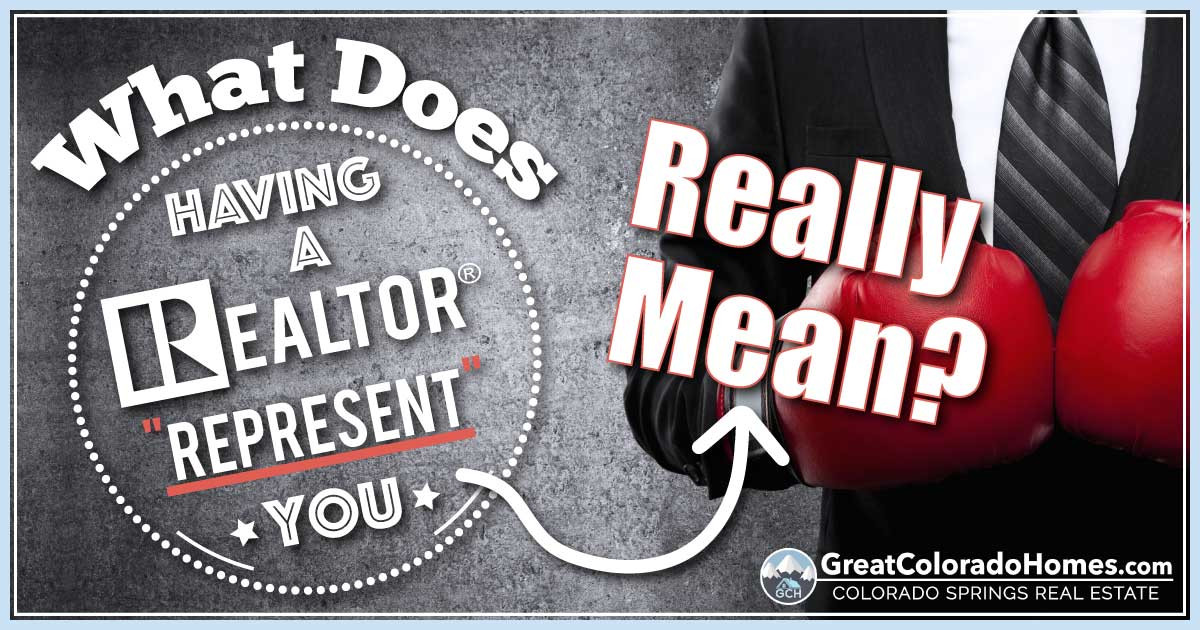 Real estate agents help consumers by simplifying the process of buying and selling a home. When a Realtor represents you, it means that they put your interests above their own. They use their local knowledge and experience to help you in every way possible. If a Realtor told you everything they do behind the scenes, you'd be exhausted after hearing it all. You would be bored halfway through as well. They spend countless hours researching, coordinating, communicating, and planning behind the scenes.
Real estate agents don't talk about everything that they do because it's not about them. Their attention is solely on their clients. ? They listen intently to what their clients have to say and only interject when they have useful information.
A good Realtor will make the home buying and selling process feel seamless. They will shield you from the internal drama involved during negotiations, inspections, mortgage issues, title issues, and so on. For this reason, most people do not know how well they are being "represented" because it's all being taken care of for them.
I understand that not all real estate agents do a good job of "representing" their clients. I got into this business after having a few bad Realtor experiences myself. The truth is that there are some wonderful agents out there. When I had bad Realtor experiences, it was because I didn't do my homework and I just settled for the first agent that I met. It's a common rookie mistake.
In this article, I will focus on the traits and characteristics of good real estate agents. There are plenty of good agents in your area. You just have to search for them and do your research. You can use this article as a guide to help you determine the professionalism your Realtor.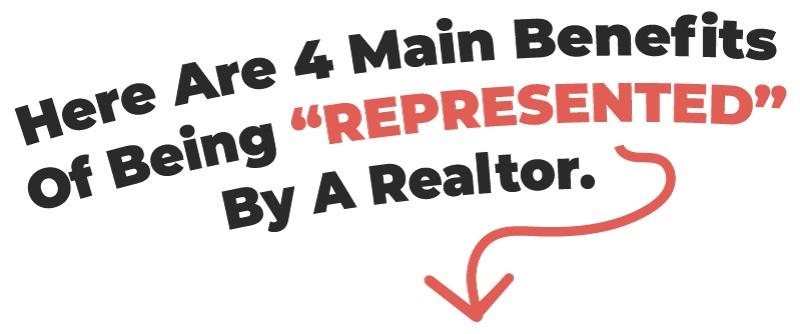 ---
UNDERSTANDING YOUR STORY
Being "represented" by a Realtor means that you have an experienced advocate who puts themselves in your shoes. They will listen intently to you and analyze your situation. They want as much information about you as possible.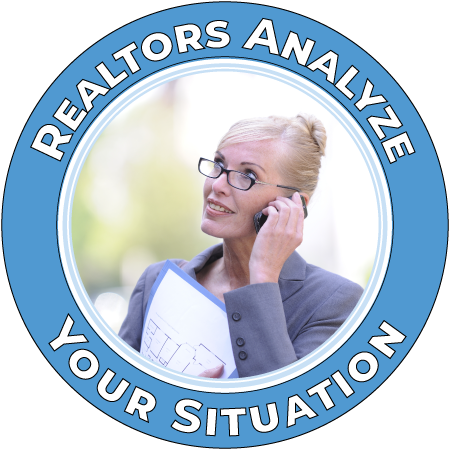 Good Realtors are competitive. They will do everything they can to earn your respect and win you over so that you will hire them again in the future. Real estate is a saturated industry with too many competing agents. Understanding a client's wants and needs are essential skills for them to succeed.
Every client buying and selling a home is different. Some may want to list their house for sale and need advice on staging and adding upgrades to get the best value. Others may be relocating due to military orders and need to find a house in the next 7 days.
They all require special attention to ensure that their needs are met and that their expectations are exceeded. When your Realtor truly understands you and your situation, you will feel the pressure of the process decrease dramatically.
---
PROTECTING YOUR INTERESTS
Being "represented" by a Realtor means that your interests are protected. If you tell your agent that you want a house within a certain price range, they'll make sure to keep you grounded if you start to venture off looking at higher-priced homes. If you tell them that you're willing to pay $20,000 more for that home, they will not share that information.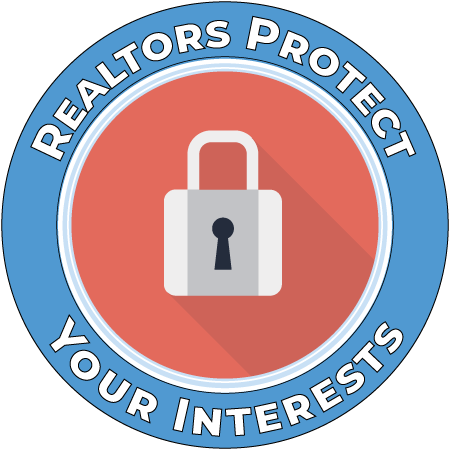 Real estate agents protect your information and only communicate details to other 3rd parties as you direct them. They will step-in anytime there is a problem and resolve it in the way that you advise, protecting you from direct conflict.
There are plenty of situations where your agent can protect you. If you walk into a home builder's office without an agent, they are likely to extract plenty of information about you that will help them negotiate against you later on. Remember, the home builder representative works for the builder. No one is out there to protect your interests if you do not have an agent.
Buyers are often pressured by all types of real estate industry salespeople and they typically didn't know how to respond. Good real estate agents dedicate their time to educate their clients about these issues. Agents are serious about protecting you when any threats or complications arise. This allows you to feel empowered and confident in the competitive marketplace.
---
UNIQUE LOCAL INSIGHT
A good Realtor is a personal library of local information with many years of experience. If you have already bought or sold a home before, you probably learned a lot about the process. Imagine doing that over 40 to 50 times every year. Can you imagine the amount of knowledge you would acquire with each transaction? This is the benefit of having an experienced agent.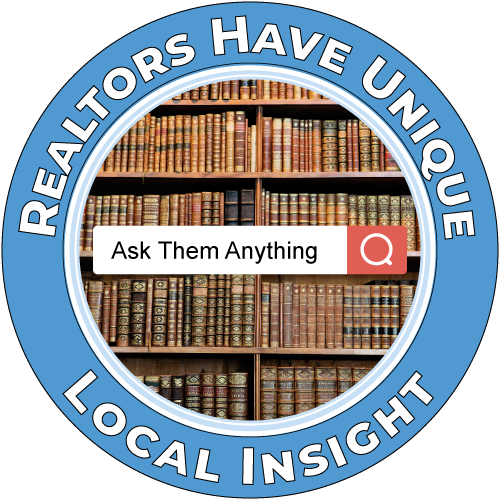 Real Estate agents have local insider knowledge from helping hundreds of home buyers and sellers. Ask as many questions as possible, and utilize this resource as much as you can. It's one of the greatest benefits of hiring an experienced Realtor.
Many folks think of "insider knowledge" as simply knowing which neighborhoods have the lowest crime rates, or which schools are the highest rated. This is a common misconception. Realtors are not supposed to comment on their opinions of neighborhoods or schools. It's considered "steering" by the Federal Fair Housing Act.
Instead, real estate agents are encouraged to direct you to the online resources with all that basic information. They really excel in knowing about things that you cannot find online. Their knowledge of local zoning regulations for specific neighborhoods and future plans for certain communities is invaluable.
Understanding how to put a fair offer together to get the best deal is also invaluable. This is only possible with years of experience. Knowing how to negotiate specific details into a transaction is priceless when you're competing with other home buyers and sellers.
---
MEDIATOR LEVERAGE
Having "representation" allows you to sit back and direct your agent during negotiations. It's much easier to make important real estate decisions when you don't have to deal with the stress and emotion of delivering the information. This is your negotiating leverage when you have an agent representing you.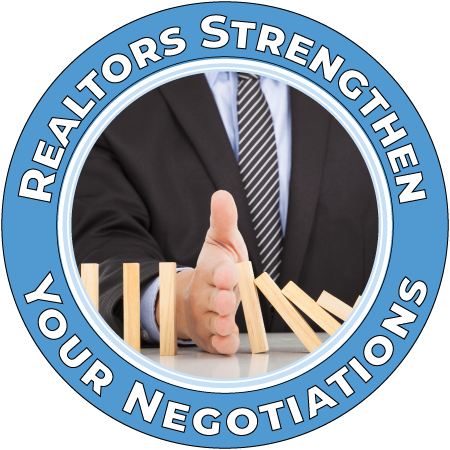 Your Realtor will deliver all of your requests as you direct them to, using their experience to place you in the best possible outcome. They are your personal spokesperson for your negotiations and transaction details.
Real estate agents will also prepare you for the different scenarios that you might expect from the other party, based on your requests. As a home buyer, it's easy to get greedy and have unrealistic requests. They'll keep you grounded by providing relevant data to help you make educated decisions.
It's easy to give in and accept the first offer out of pure exhaustion when you're selling your home. A good Realtor will keep you grounded and help you understand your true negotiating position. They will empower you to predict how the other party will respond to your requests. Agents will also package and deliver your requests to yield the highest likelihood of being accepted. This is a delicate process that takes years to perfect. Having the leverage of a good real estate agent to mediate your transaction can save you thousands of dollars, along with unnecessary sleep loss from stress.
---
FINAL THOUGHTS
Realtor "representation" was created because people needed and wanted this service for decades. It will always be a service that people need, as long as they need to buy and sell homes. Real estate is a tricky business that requires constant learning, serious dedication, and a true heart for customer service. If a Realtor is representing you, take notice of the four benefits mentioned above. It will help you to know how to best respond to your agent throughout the process.
Realtors are people just like you, but with many hours of experience in real estate. They are happy beyond description when they have raving clients. They are wounded to the core when their clients do not feel like they are received the best service. They spend a lot of time thinking about consumer needs and how they can better serve them. They are also consumers themselves and pay attention to business practices everywhere they go.
Many real estate agents are pillars in their community, serving on local boards and committees. They are true advocates for their city. Good Realtors usually collaborate well with other agents and enjoy the challenge of this rewarding career. Hiring a professional Realtor to "represent" you is the greatest resources you have when buying and selling a home.
---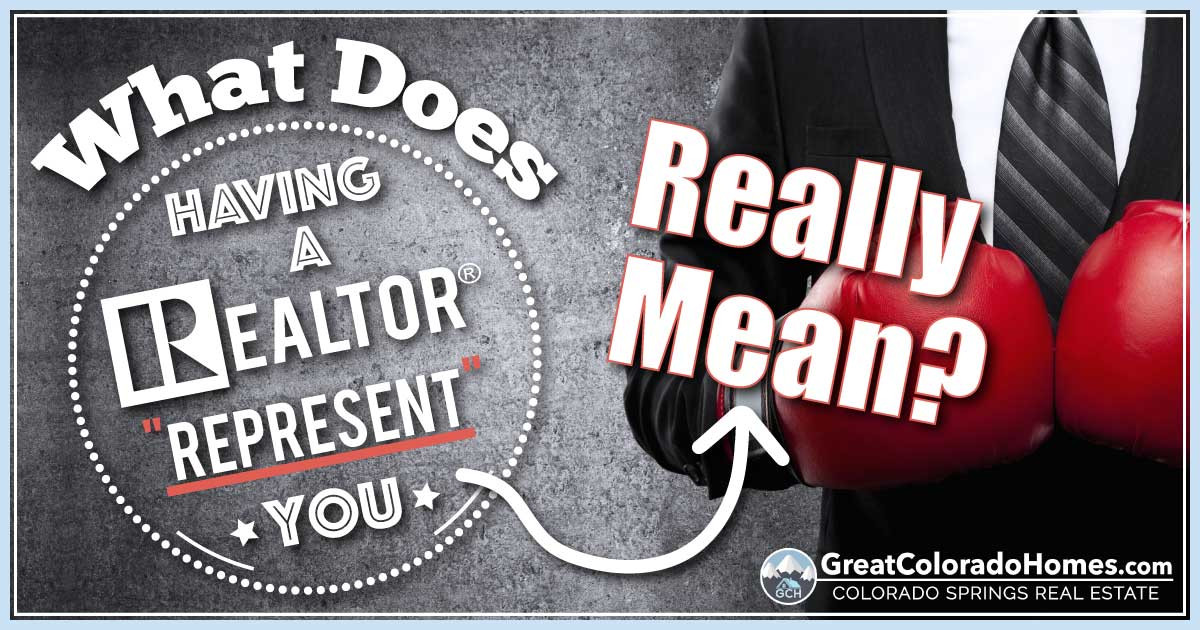 Hi! I'm Andrew Fortune, the founder of Great Colorado Homes and the creator of this website. I'm also a Realtor in Colorado Springs. Thank you for taking the time to read this blog post. I appreciate your time spent on this site and am always open to suggestions and ideas from our readers. You can all my contact info here. I'd love to hear from you.
---
Our Most Recent Blog Posts:
---